Born in the Princely State of Indore and known as Nightingale of Bollywood, Lata Mangeshkar is considered as the most versatile singer of India. Besides her singing career, Lata Mangeshkar has a lot more other things worth knowing. Here are some interesting facts about this Goddess of Music: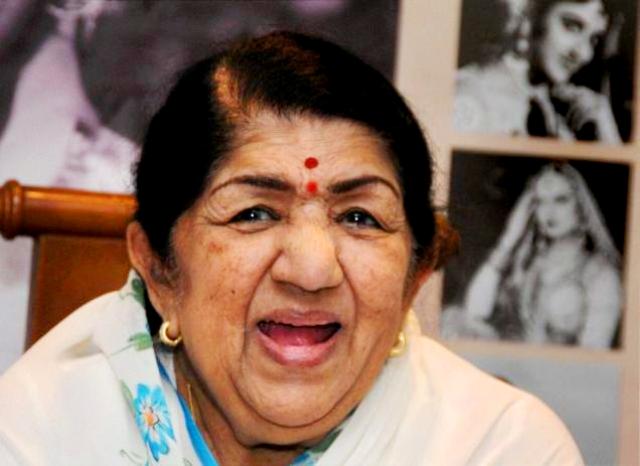 image: mid-day.com 
1. Story of her Name
She was born as Hema and later renamed as Lata based on a character Latika from one of her father's plays- BhaawBandhan. Her surname, Mangeshkar, is after a village- Mangeshi in Goa.
source: rediff.com
2. Her first public performance
First time time she performed publicly in 1938 at the Nutan Theater in Sholapur where she sang Raag Khambawati and two Marathi Songs.
source: wikipedia 
3. Lata as an actress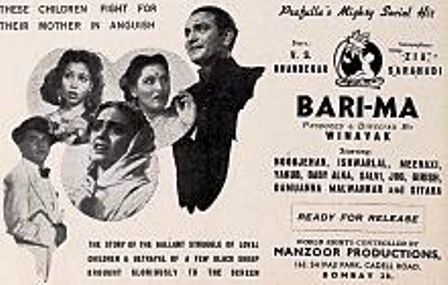 At the age of 5, Lata started acting in her father's musical plays- Sangeet Natak in Marathi. She also played a minor role in the 1st Hindi film by Master Vinayak- Bari Ma in 1945.
source: wikipedia, image: wikimedia.org
4. She went school only for a day
She attended school only for a single day and on the very first day at the school she brought her younger sister Asha and started teaching music to the students and when teachers scolded her for the same, she left school for ever.
source: timesofindia
5. Her first song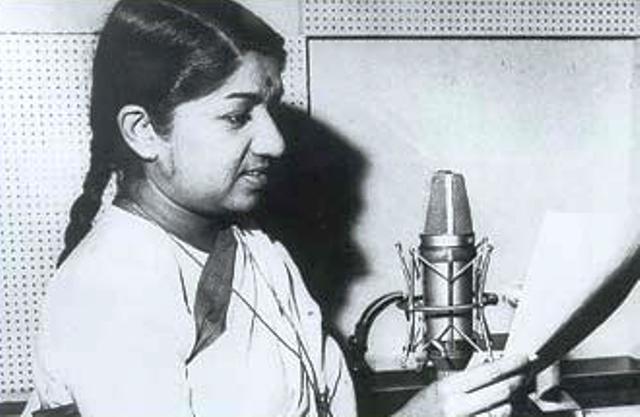 Her first song was- Naachu Yaa Gade, Khelu Saari Mani Haus Bhaari for the Marathi film- Kiti Hasaal in the year 1942, however, the song was dropped for some reasons from the final cut. She sang her debut song in Marathi language- Natali Chaitraachi Navalaai in the same year for the Marathi film- Pahili Mangalaa-gaur.
source: wikipedia, image: chandrakantha.com
6. When she was refused for her voice!
Sashadhar Mukherjee who was making a film- Shaheed (1948) dismissed her voice as "too thin."
source: wikipedia
7. Her Godfather!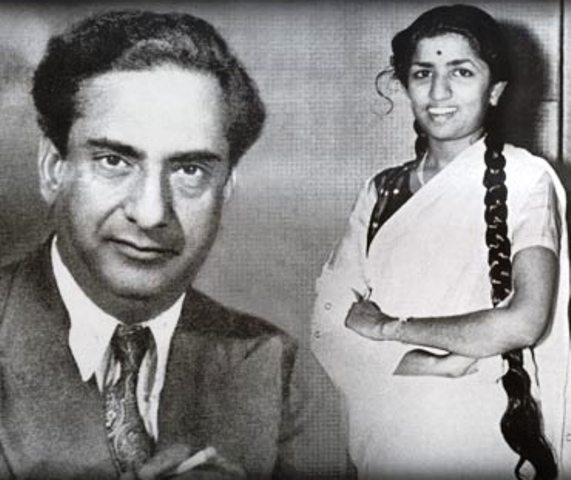 Lata Mangeshkar revealed in an interview that her true godfather was Ghulam Haidar who trusted her talent.
source: timesofindia, image: rediff.com
8. When she imitated a singer!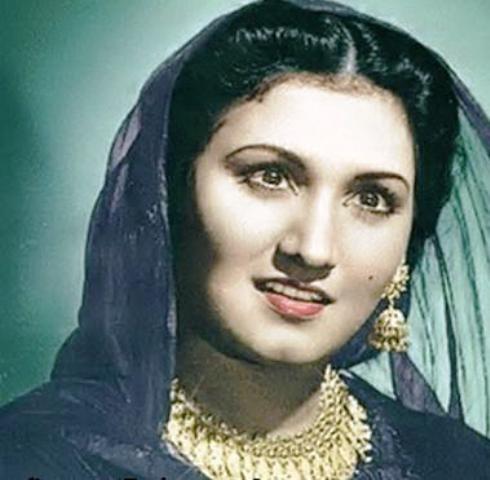 During her initial singing career, she used to imitate the acclaimed singer Noor Jehan and later she evolved her own singing style.
source: wikipedia, image: urduwire.com
9. When she became a star singer!
After the song- Aayega Aanewala from the movie Mahal in 1949, Lata Mangeshkar became a star singer overnight. The song is still considered as one of the toughest songs to sing.
source: timesofindia, image: slidesharecdn.com
10. Filmfare Best Female Playback Category is because of her
Earlier there was no category for best playback singer in the Filmfare awards and after her protest, it was included in 1958.
source: wikipedia
11. She monopolized Filmfare awards
She got her 1st Filmfare Award for Best Playback Singer for the song- Aaja Re Pardesi from the movie Madhumati in 1958. From 1958 to 1966, she monopolized Filmfare awards for Best Female Playback Singer and it was stopped in 1969 only when she gave up the awards in an unusual gesture for promoting fresh talents.
source: wikipedia
12. Her first National Film Award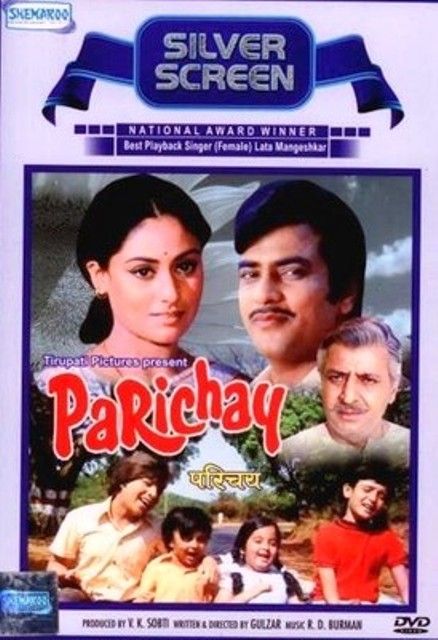 Her first National Award came for the songs in the movie- Parichay.
source: rediff.com, image: 1.bp.blogspot.com
13. Oldest National Film Award winner
Lata Mangeshkar holds the record for the Oldest (age 61) National Film Award winner for the Best Female Playback Singer for the songs in movie- Lekin (1990).
source: wikipedia
14. When she was poisoned 
Once she was given a slow poison by an unidentified person for which she was bed-ridden for almost 3 months.
source: timesofindia
15. When her song brought tears to the Prime Minister of India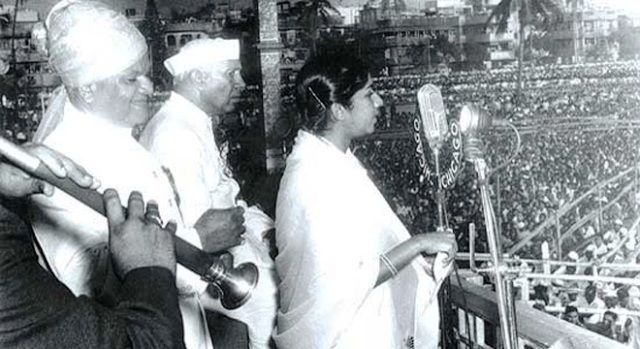 When she sang the song- Aye Mere Watan Ke Logo on 27 January 1963, it brought tears to the then Prime Minister of Inida- Jawaharlal Nehru.
source: wikipedia, image: intoday.in
16. Lata as Music Composer!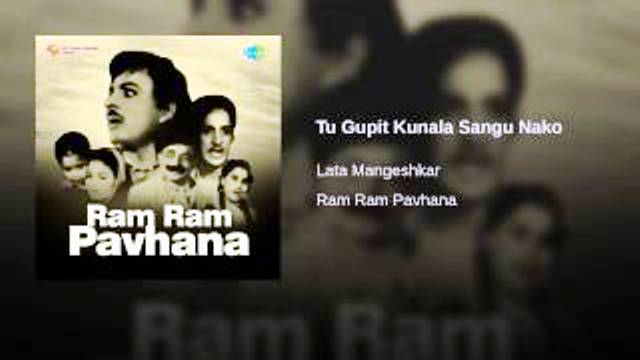 She is also a good music composer and composed music for the first time in 1955 for the Marathi film- Ram Ram Pavhana.
source: wikipedia, image: i.ytimg.com
17. Lata Mangeshkar as a Producer!
She is also a producer and has produced 4 films so far- Vadai (Marathi 1953), Jhaanjhar (Hindi 1953), Kanchan (Hindi 1955) and Lekin (1990).
source: wikipedia
18. 2nd Playback Singer awarded with Bharat Ratna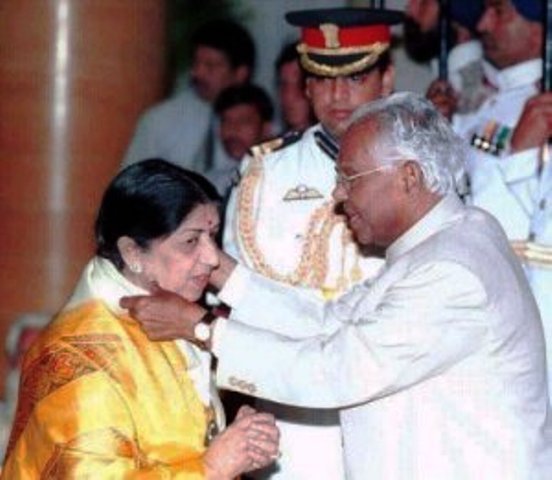 She is the only playback singer after M. S. Subbulakshmi to be awarded with India's highest civilian award- Bharat Ratna Award.
source: timesofindia, image: hindilyrics.net
19. No No to make-up!
She doesn't like to do make-ups and she also keeps herself away from the media attentions.
source: timeofindia
20. Her unfulfilled desires!
In an interview she revealed her two unfulfilled desires- singing for Dilip Kumar & meeting K. L. Saigal.
source: timesofindia
21. Record for maximum number of songs!
According to estimates, she has sung almost 50000 songs and that too in more than 14 languages.
sources: wikipedia