Situated in the Black Rock Desert of northwest Nevada, approximately 100 miles north-northeast of Reno, is a metropolis named as 'Black Rock City.' The city seems only to exist when 'Burners' create it. Yes, we're talking about the most fun festival of the planet, 'The Burning Man Festival.' The creativity, the insanity, the intensity, and the fun fenced in one land; we'll share some interesting facts about the Burning Man Festival, a network of dreamer and doer: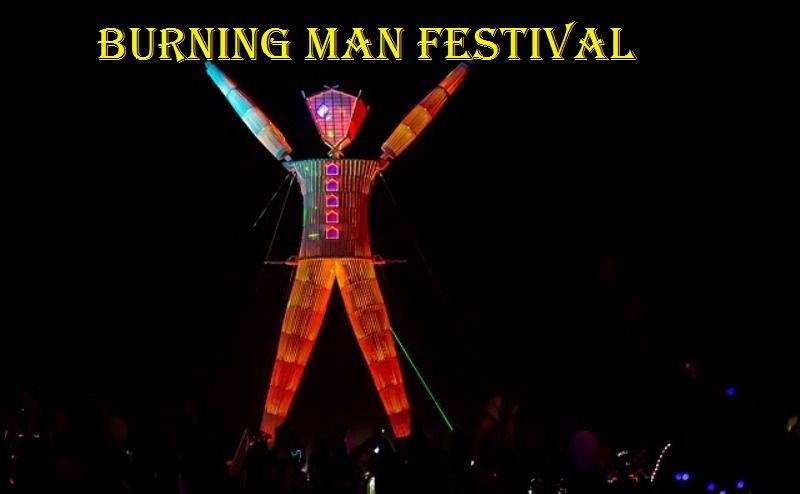 Image: Flickr
1. Everything Started With A Phone Call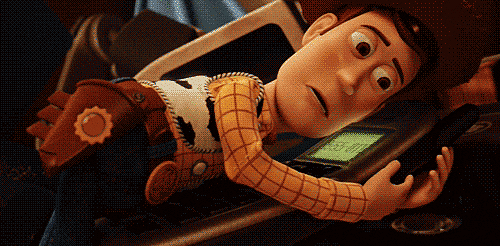 Larry Harvey and Jerry James, founders of the festival; were two friends from San Francisco. One day Harvey calls Jerry and says "Let's… let's burn a man, Jerry." So two friends build an 8 feel tall effigy made out of scrap lumber and burnt it on the beach of San Francisco.
Source: burningman.org, GIF: giphy.com
2. There's Nothing You can Buy Here
The event works as a gifting society, which means you can share things with your neighbors. There is no corner store, and all the attendees have to come prepared with things of their convenience like toothbrush, towels or extra food. Thankfully, there are two luxury items you can purchase, and they are ice and coffee.
Source: businessinsider.com, GIF: giphy.com
3. Contrasting And Unpredictable Weather
The event comes to play in the summer solstice; the venue is in a desert that implies; extreme hot in the day and extreme cold in the night. It can be sunny at the moment, turning to stormy, and the very next second can be rainfall.  After all, the festival is all about testing your limits.
Source: burningman.org
4. Rules and Rules!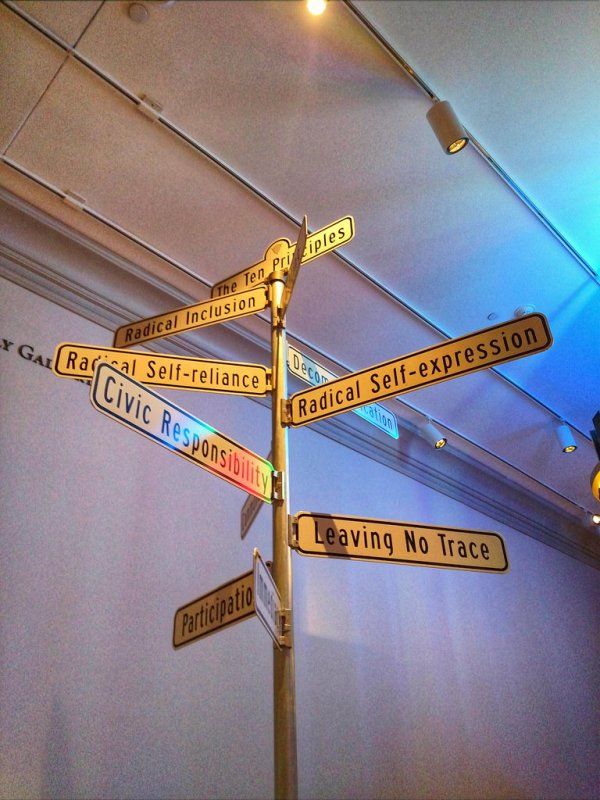 Every burner follows 10 strict principles inside the city that are: radical inclusion, radical self-reliance, radical self-expression, communal effort, civic responsibility, gifting, decommodification, participation, immediacy and leave no trace. It takes so much to live in an awesome place. Right!
Source: Wikipedia, Image: Flickr
5. The Burners Have A Separate Dictionary
All the burners have their own glossary, complete from 'A' to 'Z.' So, if you are a newcomer, you need to watch out for yourself.
Source: burningman.org
6. When In Burning Man, You Are Burner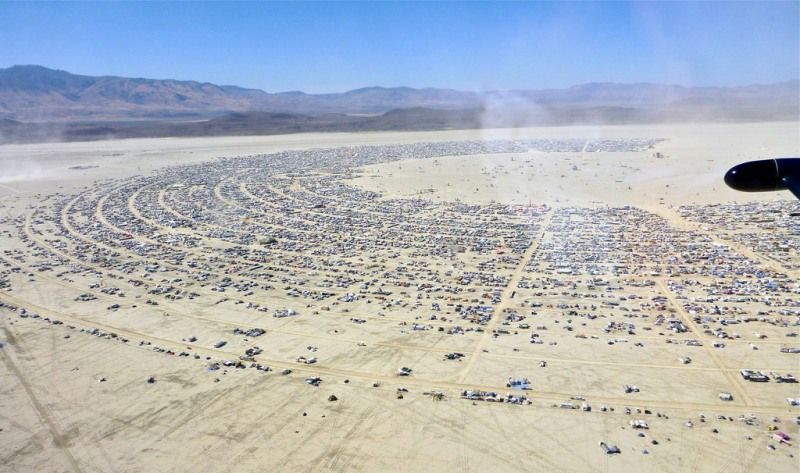 Being in Burning Man is not just being an attendee, you have to participate. An entire city of more than 70,000 people rises from the collective efforts of all the burners. According to burners, it's how you live a life.
source: Washington Post, Image: Flickr
7. After All Its All About Burning A Man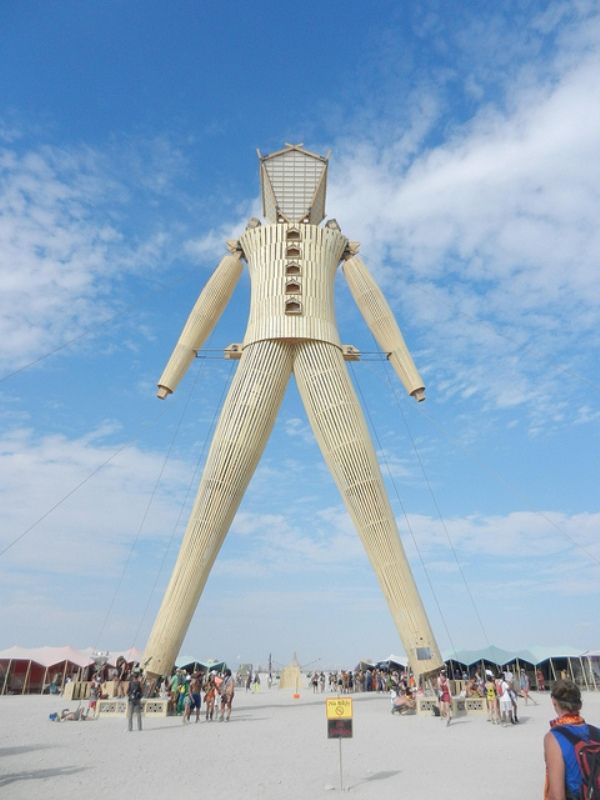 The Burning Man's real showcase is burning Effigy. It started with an 8 ft tall effigy growing to 105 ft tall effigy until now, in 2014.
Source: Wikipedia, Image: Flickr
8. 'I'm Not A Virgin Anymore'
All the newbies setting their foot in the land of Burning Man are called 'Virgins.' Entering the gate virgins have to cross the line made in sand and then roll in the sand; ringing the gong, they have to shout 'I'm not a virgin anymore' three times and the most magical and imaginative world is yours.
Source: thedailybeast.com
9. Welcome Home! 
The welcome in the burning man is given by hugs. If you meet a burner, you have to greet by hugging. There's even a camp that trades hugs named 'Hug Deli,' which trades varieties of hugs.
Source: independent.co.uk, Image: Flickr
10. Dead Ones Get Their Honor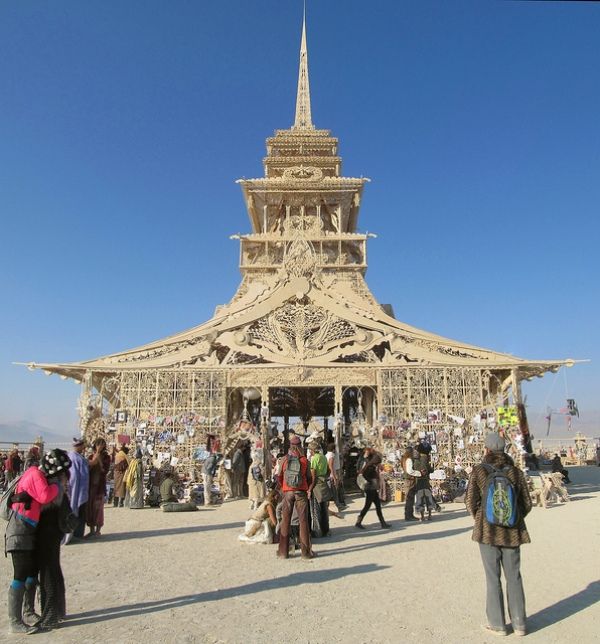 There is a temple erected every year to honor the deceased souls. Many come to write the name of the deceased; some bring photos and ashes too. Then the whole temple is burned, they say it's a celebration of one's life.
Source: theguardian.com, Image: Flickr
11. A Place To Get Unified With Vows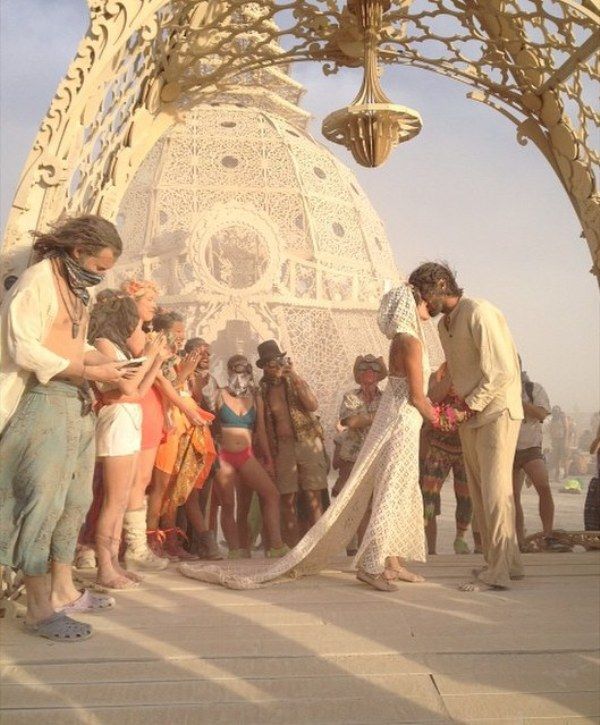 How should a wedding be like? A memorable one? Burning Man bestows full honor to plan a wedding, and they've got a special team for that. Point is that the wedding is a spiritual one, where the vows matter more than a license.
Source: Vogue, Image: Vogue
12. Year Old Event, To Going Legit
Although the festival had set up its root in the year 1986, it was not operated under legal event permit until 1991.
Source: Wikipedia
13. Not For Soft Skins
The land that event takes place on is called 'Playa,' which is the remnant of an ancient lakebed. It's alkaline residue that's even lighter than sand can cause Playa Foot, a reaction similar to a chemical burn. If you have cracked skin, beware of the dust as it may settle in the cracks and potentially cause infection.
Source: allure.com
14. Even Hollywood Had Its Way To Playa
Burning Man that not only touched popularity regarding its uniqueness but also paved its way in popular culture. The whole plot of the 'Malcolm in the Middle' episode "Burning Man" centers on Burning Man. 'Simpsons' feature 'Blazing guy' in the episode "Blazed and confused," Similarly in  'South Park' episode "Coon vs. Coon and Friends" attributes to Burning Man. Not only does the movie but video games 'Watch Dog 2' features characters going to the event.
Source: Wikipedia, GIF: giphy.com
15. All New Identity
The burners in Playa go on about having a new identity. When you set your feet in Playa, you might have your Playa Name; conditions apply, it has to be given by somebody else.
Source: nypost.com
16. Not So Diverse As It Should Be
According to the most recent census on attendees of the event; 80% of the burners are identified as white, 4% as Hispanic, and 1% as black.
Source: qz.com
17. Human Wash! Sounds Like Car Wash
If getting dusty is together, so do you wash together. In burning man, they have a wash station where you get a foam bath together. First, you have to share lather and wash others; ending with, when you will be washed by others.
Source: rgj.com
18. Too Expensive Fun
The ticket to this amazing wonderland ranges from  $190 to $1,200 each. Along with that, Burning Man publishes its expenses report each year that tells as to where the amount is going.
Source: rgj.com
19. Stars In The Land Of Playa
Whoever comes to the playa, comes irrespective of their status and leave their ego's behind. Celebs like Heidi Klum, Paris Hilton, Nina Dobrev, and Alexander Polinsky have come there to be part of the event. Apart from that,  Google's Eric Schmidt and Facebook's Mark Zuckerberg have appeared to be burned.
Source: sfgate.com
20. Even Google Recognises It
The first 'Google Doodle,'announced the founders' attendance at Burning Man in 1998.
Source: Google, Image: cnet.com
21. The Sky Becomes Clear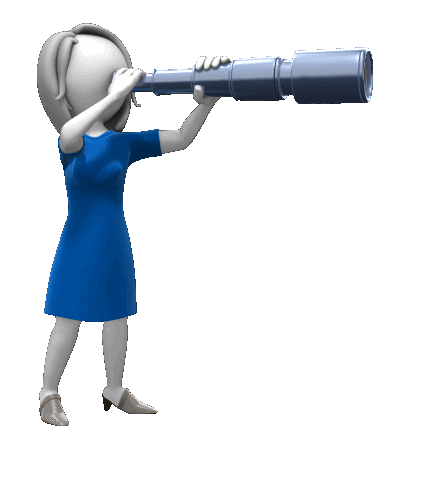 There is an observatory at playa known as Black Rock Observatory, built in the year 2014. It includes two 21-foot domes and a 20-inch telescope. You can see Saturn, see Jupiter's moons, far-flung galaxies, and nebulae from it.
Source: huffingtonpost.in, GIF: giphy.com
22. Nudity And Sex Acts
It is completely normal to see nudity in Burning Man. Well, apart from that, there are camps that offer or should say practice all sorts of sexual acts.
Source: businessinsider.in
23. You Cannot Take Memories Without Consent
There is a restriction on participants wishing to use photo and video-recording equipment. They should share joint copyright of their images of Black Rock City with Burning Man, and it forbids them from using their images for commercial purposes.
Source: Wikipedia