Many good people have said, "Staying happy is the key to be happy." A place where the reality might meet expectation, dreams might come true and the world might actually feel like a small place. No! We're not talking about some 'Alice In Wonderland.' We are talking about Everland. Let's get 'happiness energy' while exploring the facts about Everland:
Image: Flickr
1. The Largest Theme Park Of South Korea 
Located at Everland resort, in Yongin city of Gyeonggi-do, South Korea; Everland is the largest theme park of South Korea.
Source: Wikipedia
2. The First Theme Park
The theme park was opened in the year 1976, as the first family theme park of South Korea.
Source: khtt.co.kr
3. The Farmland Of Yongin
The original name of the park was 'Yongin Jayeon Nongwon,' which translates to Yongin Farmland. The company changed its name to 'Everland' to make it recognizable to the international audiences.
Source: koreatimes.co.kr
4. Managed By The Biggest Conglomerate Of South Korea
Everland is operated by Samsung C&T Corporation (formerly known as Samsung Everland, Cheil industries) a subsidiary of Samsung Group.
Source: Wikipedia
5. In International Terms
Everland comes in the top 25 largest amusement parks of the world with an attendance of about 7 million visitors annually.
Source: Wikipedia
6. Zones Filled With Joy
There are a total of 5 themed Zones each one with its unique taste. They are Global Fair, American Adventure, Magic Land, European Adventure, and Zootopia.
Source: everland.com
7. You Can Tour The World In A Day
How much time would it take a person to explore the world? Don't know about time but it will definitely cost you a fortune. In Global Fair, a theme zone of Everland, you can see numerous architecture building from around the world. It will just take you few footsteps to reach from India to Europe, Europe to China, or France or Spain.
Source: everland.com
8. The Evergreen Gardens
The Theme zone of European Adventure contains special 'Four Season Gardens' where seasonal flowers like Rose, tulip, and chrysanthemums are in full bloom throughout the year. Apart from that, there is 'Rose Garden' that features a romantic atmosphere.
Source: naver.com
9. The Platform Of Dream Meeting Reality
The Magicland themed zone has an Aesop Village where you can experience Aesop's fable with Fountain of Wisdom of Aesop. A racing coaster based on the race of Husky (the jumping rabbit) and Timmy (the slow turtle).
Source: gg.go.kr
10. Angry At Ghost? Shoot Em
Do you have nightmares of ghosts scaring you to death and waking up you actually feel like killing them? Everland has got just a place for you. It has an indoor ride called "Ghost Shoot" where you can shoot a holographic image of the ghost by using infrared guns.
Source: koreatimes.co.kr
11. Zootopia and Lost Valley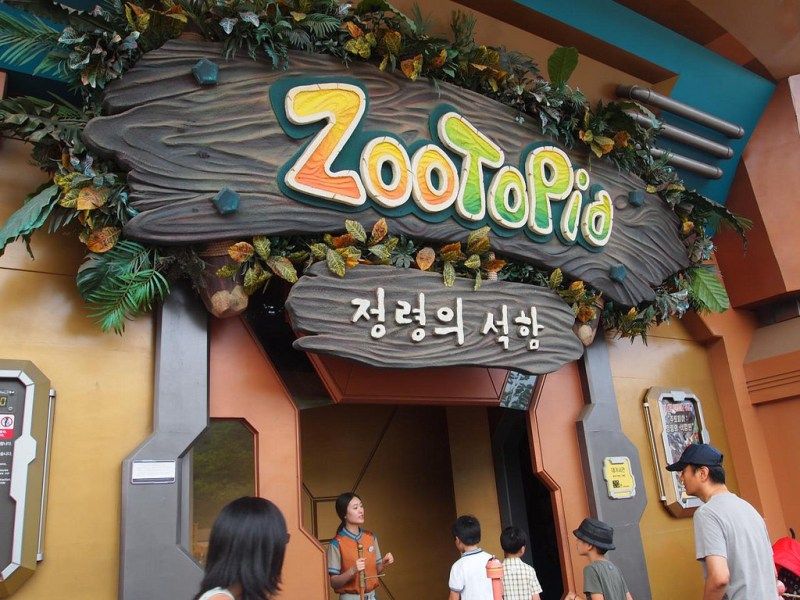 Were you inspired by the movie Zootopia and felt like having friendly chat with the animals? There are 2 Jungle Safari in Zootopia, which offers you to get closer with wild animals. You can actually interact with tigers, bears, polar bears and all several other animals.
Source: naver.com, Image: Flickr
12. The Coolest Ride Of Everland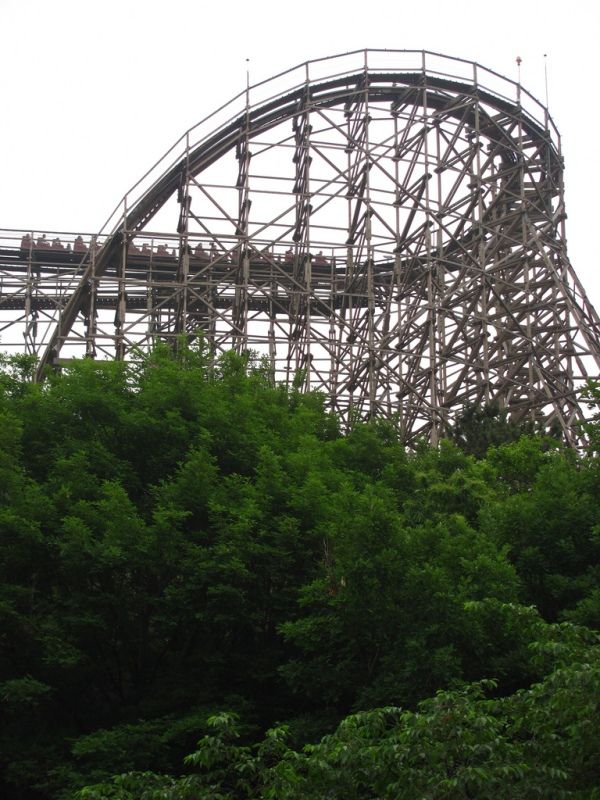 T-Express is South Korea's first wooden roller coaster. It is the first roller coaster to utilize 3 trains. It is the world's fourth steepest wooden roller coaster incline at an angle of 77 degrees.
Source: everland.com, Image: Flickr
13. Celebrations that Never End
Everland experiences festivals throughout the year that includes Snow Fall festival in the month of January and February, Euro Festival from March to June, Summer Splash from June to September, Happy Halloween in September and October, and Christmas Holiday Fantasy in November and December. So, have you decided which festival to enjoy?
Source: naver.com
14. The No More Village Of Everland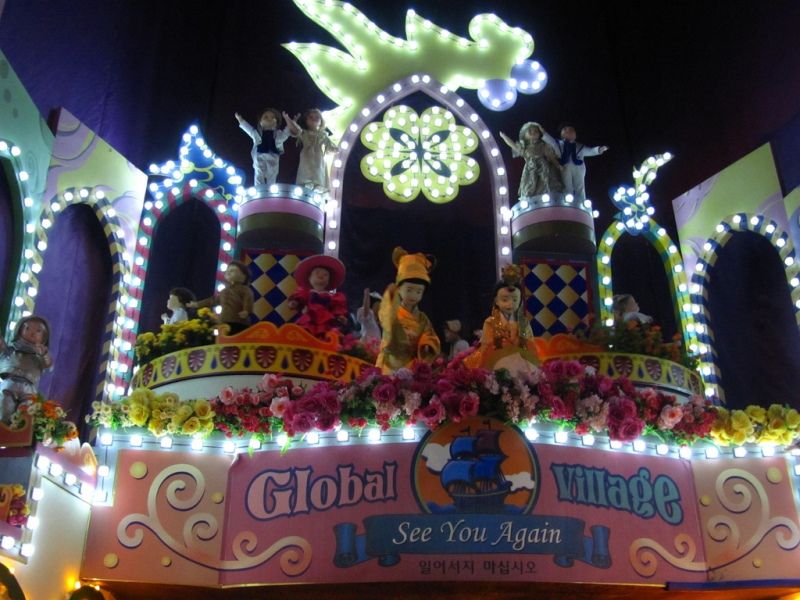 Jigu Maul (literally Global Village) was established in August 1985, was South Korea's first Dark boat ride. It showcased worldwide traditions, custom, and scenery with the help of dolls and miniatures. It was later shut down due to safety precautions. It was replaced by the Children's playground "Hide Away."
Source: Wikipedia, image: Flickr
15. Are You A Fan Of K-pop?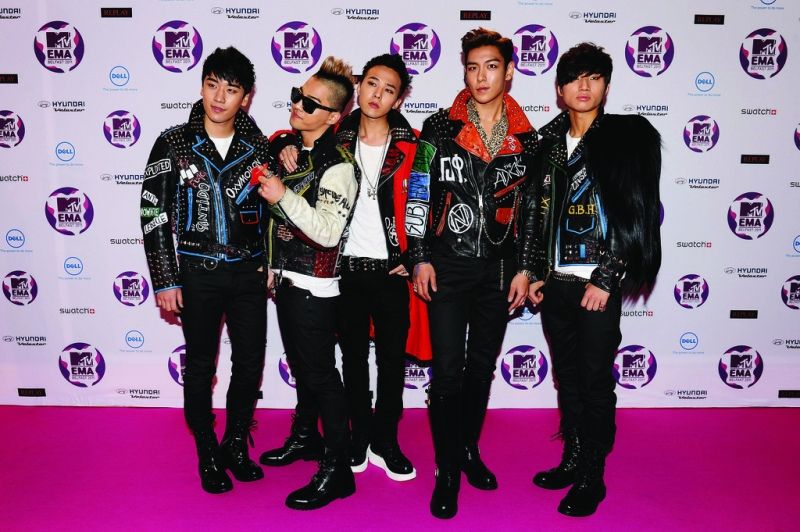 Even if you are not, it is fun. There are Hologram concerts of YG artists for examples BigBang, Psy or 2NE1 in Everland.
Source: visitkorea.or.kr, Image: Flickr