Almost Everyone has been spellbound since the opening of social media giant, Facebook. Facebook has opened the door to all people to be connected with your relatives every time, everywhere. Facebook is one of the fastest growing social networks worldwide. We can surely say that there is no online user that hasn't heard the name Facebook. Multifarious of us have been Facebook users for years now, but there are still people for whom this platform is still new and unfamiliar. That is why it is important for us to start with giving the answer of the question – What is Facebook – what are its main features and what can it be used for? To Know these points, go through these interesting facts about The Facebook: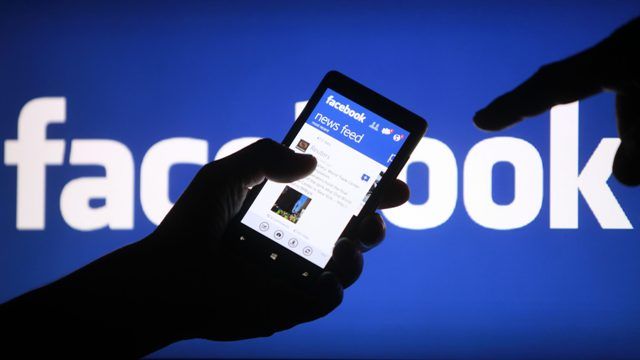 image: seeromega.com
For cool Facebook merchandise, click below: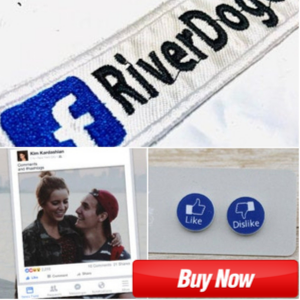 1. Born In The Dormitories Of Harvard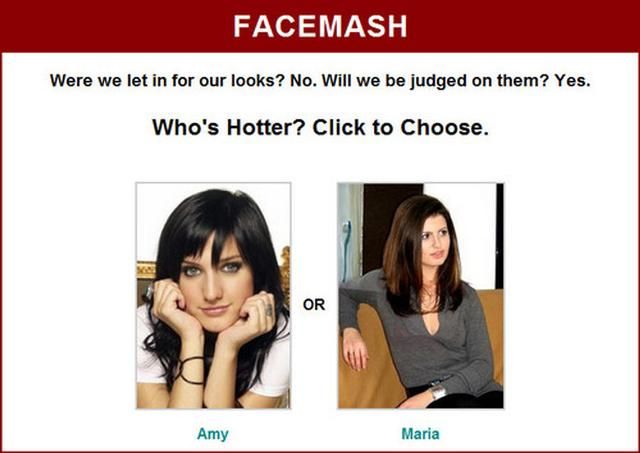 Before Facebook, Mark Zuckerberg developed Facemash. What Facemash did, compiled two pictures online, placing them next to each other at a time and asking users to choose the 'hotter' person. At that time, Harvard had no student directory at all with pictures and basic information, so Facemash happened to have around 22,000 photo views by 500 visitors in just first four hours of going live. That's how Zuckerberg went on to improvise Facemash into Facebook and the rest is history!
source: technetnepal.net, image: zdnet4.cbsistatic.com
2. Why Blue?
Why blue and not some other color? The color scheme choice is not random and there is a valid reason behind it. Mark Zuckerberg is color-blind to red and green and therefore, blue is the richest color for him. In an interview, he stated, "blue is the richest color for me — I can see all of blue."
source: cbsnews.com
3. Causing A Gridlock
Facebook has more than 350 million active users. Over 35 million users update their status each day, with more than 55 million status updates each day. Over 2.5 billion pictures are uploaded to Facebook each month.
source: facts.randomhistory.com
4. Worth Billions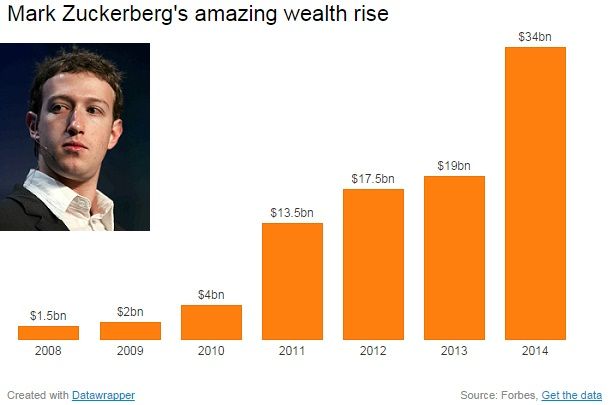 Facebook was launched on February 4, 2004, originally name theFacebook. It got so popular that Zuckerberg became a billionaire by the age of 23! Who knew a college project would be worth billions some day. In fact, Facebook has designated Feb 4 to be Friends day as the social networking website has successfully connected millions of people which would not have been otherwise possible.
source: mid-day.com, image: londonlovesbusiness.com
5. First Face Of The Facebook
Al Pacino, American actor was the first face of the facebook. The Site displayed a header image featuring a man's face obscured behind the binary code. The identity of the man could not be seen clearly, but it later came to light that the face was that of acclaimed actor Al Pacino.
source: wordstream.com, image: factrange.com
6. Happy Friends Day
4th February is celebrated as friends day so facebook was launched in the celebration of friends day on 4th February 2004.
source: cbsnews.com
For some cool facebook accessories, click below:
7. Don't Need You, Brian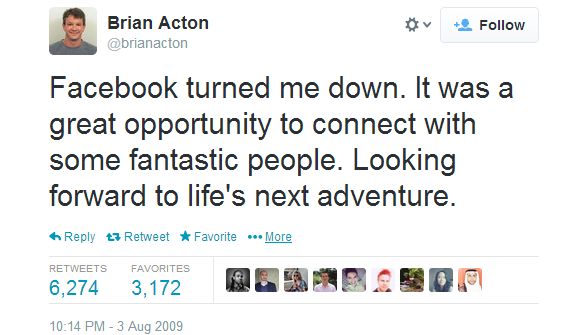 Brian Acton, the co-founder of Whatsapp was turned down by companies like Facebook and Twitter. Here's what he tweeted
"Facebook turned me down. It was a great opportunity to connect with some fantastic people. Looking forward to life's next adventure"
Little did he know his next adventure would be worth $19 billion!
source: thehustle.co, image: 3.bp.blogspot.com
8. Awesome To Like

Andrew Bosworth facebook engineer said that he and other engineers were enthusiastic about the "Awesome" button, but that the idea was ultimately vetoed by Zuckerberg in 2007. The site eventually settled on the "Like" button, a decision that Bosworth said was met with a decidedly lukewarm reception.
source: wordstream.com, image: tctechcrunch2011.files.wordpress.com
9. What If Facebook Was A Country?
If Facebook were a country, it would be the fifth-largest country in the world, after China, India, the U.S., and Indonesia, just because of its users.
source: facts.randomhistory.com
10. Where Facebook Is Taboo!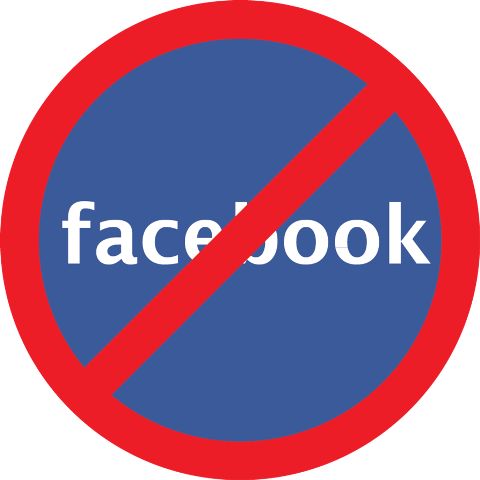 Syria, China, Vietnam, North Korea and Iran have banned Facebook.
source: Wikipedia, image: pre07.deviantart.net
11. Don't Try To Buy It
Companies like Google, Microsoft, and Yahoo have always shown a keen interest in owning Facebook. They have made several offers over the course of years but couldn't get a deal with Facebook.
In the summer of 2004, Google made several attempts to buy or at least get a deal with Facebook. Google never actually got a deal but its offer to invest in Facebook at a $15 billion valuation turned out to be good for Facebook's reputation at that time.
In 2007, Steve Ballmer, the CEO of Microsoft offered $15 billion to buy Facebook. When Mark Zuckerberg declined this offer, Microsoft put another offer forward where Microsoft would acquire a small stake in Facebook at a $15 billion valuation. Then, Microsoft would have the option, every six months, to buy another 5 percent of Facebook. However, this offer too was declined by Facebook but Microsoft was able to buy 1.6% of Facebook for 250 million dollars.
Yahoo too made its attempts to buy Facebook in the year 2006. The first time they offered $1 billion but Zuckerberg refused because he knew what Facebook was actually worth. It was around the time when Facebook was about to launch its News Feed. Later Yahoo again offered to pay $1 billion or more but by then Facebook had already opened to people beyond Universities and became a huge hit.
source: businessinsider.in
12. Warning To Facebook
The head of the Catholic Church in England and Wales warned that Facebook and MySpace can lead children to commit suicide because such sites encourage teens to build temporary relationships and dehumanize community life.
source: facts.randomhistory.com
13. Avoid Depression, Avoid Facebook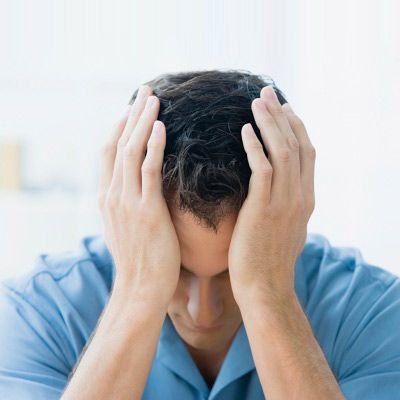 All news surrounding Facebook are not good. A survey was conducted in 2013 and found that spending a lot of time on the social media site might be making users more depressed.
source: cbsnews.com, image: images.agoramedia.com
For cool Facebook merchandise, click below: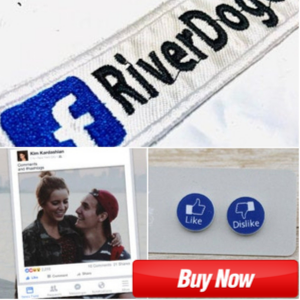 14. Who Is Peter Thiel?
Peter Thiel is an American businessman, philanthropist. In 2004 Thiel was the first person to invest money in facebook. He invested $500,000 in Facebook for a 10.2% stake in the company and joined Facebook's board.
source: Wikipedia, image: i0.wp.com
15. Over Two Million Active Advertizers
The popularity, impact, and cost-effectiveness of Facebook advertisements have made the site one of the most popular online advertising platforms in the world, and its upward trajectory seems likely to carry on. There are now over 2 million active advertisers on Facebook.
source: wordstream.com
16. Be Sensible Through Facebook
Facebook is not just about time killing, it can be put to good use if you want to. Iceland proved it right by rewriting its constitution through Facebook as its citizens could engage in the process and put their views forward. And that's how it should be right? Regular people must have a say in their country's constitution.
source: indiatvnews.com
17. Have You Watched 'The Social Network'?
The Social Network, as we know it is all about how Facebook was created. Although a lot of people found the movie interesting, Mark Zuckerberg is not a fan of it. According to him, most details in the movie are flawed and hurtful and this is not what his story is.
In an interview, he said, "They went out of their way in the movie to try to get some interesting details correct like the design of the office, but on the overarching plot, they just kind of made up a bunch of stuff that I found kind of hurtful."
He has made a lot of sassy remarks on the movie including that the only thing they hot right was Mark's wardrobe, his famous gray T-shirt that he is seen wearing quite often.
source: theguardian.com, image: img.moviepostershop.com
For some cool facebook accessories, click below: