I bet you have heard this- " Alcohol may be man's worst enemy but the bible says love your enemy. "
The bigger the quote is, the more prominent was the name who said this. The American Singer, Actor, Producer, whose talent sparkled in the hearts of people in the 20th-century; becoming one of the most popular and influential music artists. We're talking about Frank Albert Sinatra. Let's dive into the life of this fantastic persona: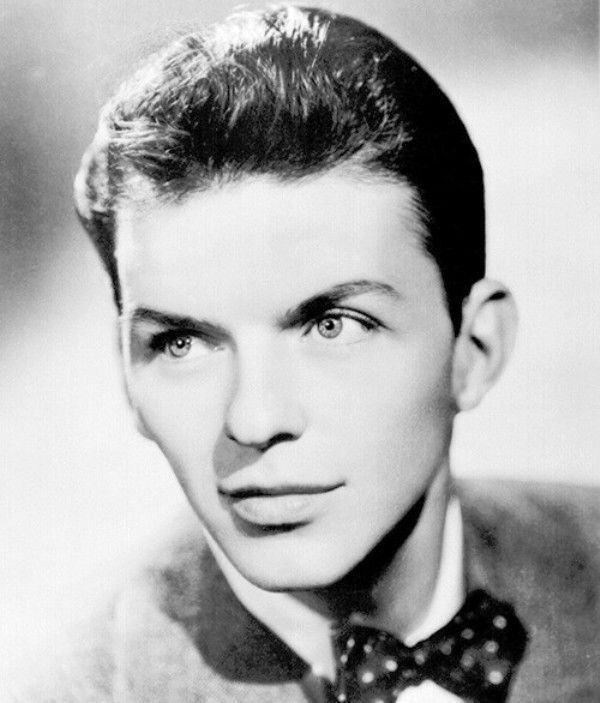 Image: Wikimedia
1. Forceps That Scarred Him For Life
Frank Sinatra was born on December 12, 1915, in Hoboken New Jersey, as the only child of his parents. Frank was delivered with the aid of forceps causing severe injuries to his left cheek, neck, and ears, the damage that remained for life.
Source: Wikipedia
2.  The Offspring Of A Lawbreaker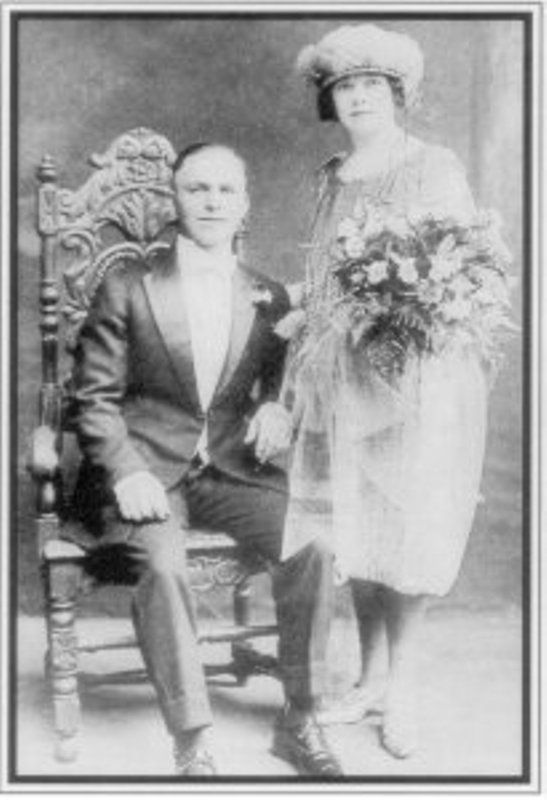 Dolly Sinatra was the mother of Frank Sinatra. She was a very bold person, who held criminal records. She helped to fill the ballots for the corrupt democrats who ruled the local politics. She even carried out illegal abortions for free which made her famous as "Hatpin Dolly."
Source: express.co.uk, Image: Wikimedia
3. Wicked Mother Who Opened The Ways
Dolly would dress frank in pink and often beat him to discipline him. Despite that Frank once said that the reason he was able to do so much was because of his mother's ambition. She even got her connections to give his boy a place in the band that later came to be known as 'Hoboken Four.'
Source: dailymail.co.uk
4. Claimed To Have Starred In Porn
Darwin Porter, the author of Sinatra's biography, claims that the singer had starred in one of the porn movies called 'The Masked Bandit' in 1934 when he went broke.
Source: nme.com
5. The Achievements Of The Ambitionist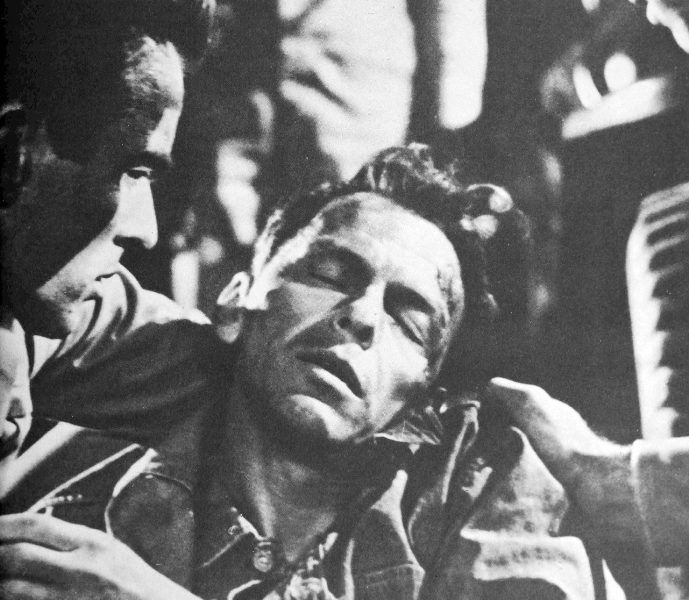 Though he faced many hardships, he's had various awards entitled to his name. He got several awards in singing and acting including 4 Golden Globe Awards, 11-times Grammy Award and an Oscar for Best Supporting Actor for the movie 'From Here To Eternity.'
Source: Wikipedia, Image: Wikimedia
6. Marriage! A Habit?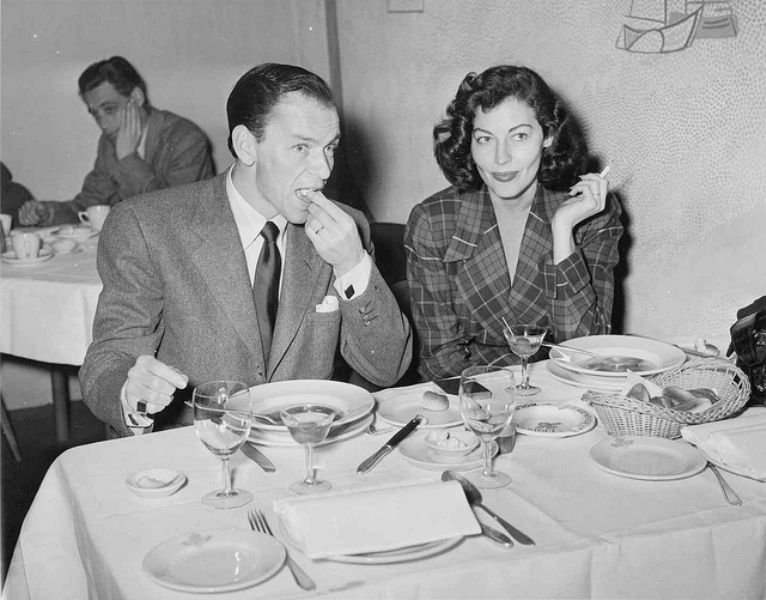 He married four times. The first wife was Nancy Barbato Sinatra, his childhood lover. Ava Gardner, the second wife, and actress followed by Mia Farrow, and Barbara Marx.
Source: telegraph.co.uk, Image: Flickr
7. Life Before Singing
He has formerly worked as a delivery boy at the Jersey Observer newspaper and later as a riveter at the Tietjen & Lang shipyard.
Source: Wikipedia
8. The 18-Carat Maniac Depressive
Frank regarded himself as '18-carat manic depressive.' He attempted several suicides. One when he thought he was not popular, the other three in agony of his volatile affair with Ava Gardner.
Source: express.co.uk
9. His PA System
In the starting of his career as a singer, he carried his PA system, wherever he went.
Source: imdb.com
10. The First Teen Idol
Frank Sinatra is known to be amongst the first teen idols of the world.
Source: Wikipedia
11.  The One Who Inspired Him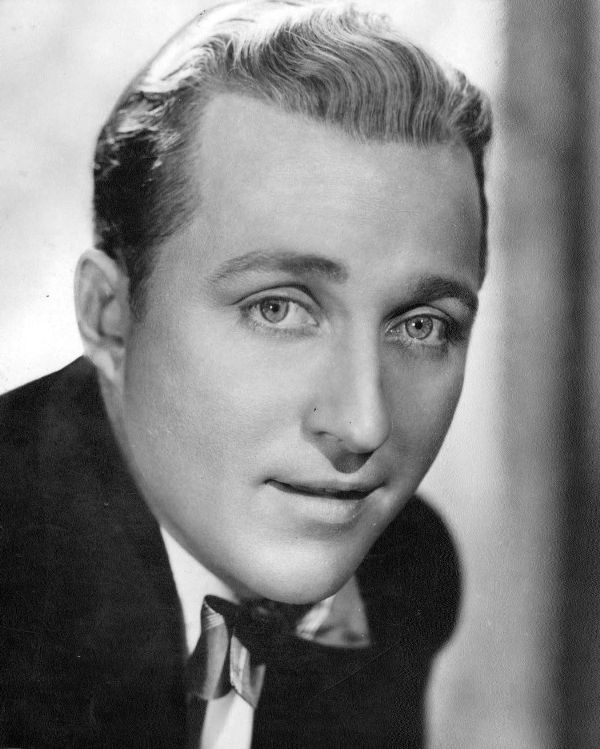 Hearing Bing Crosby, the first American Multimedia Star, teen Frank was inspired for choosing singing as a vocation.
Source: britannica.com, Image: Wikimedia
12. President And The Hollywood Star
Former President John F. Kennedy and Sinatra were best of friends. His rumoured acquaintance with the gangsters and Sinatra discussing his affair to Kennedy's sister led him out of Kennedy's circle. The Friendship finally ended when Sinatra smashed the helipad with a sledgehammer; he had built for the president to visit his home.
Source: biography.com
13. The Rat Pack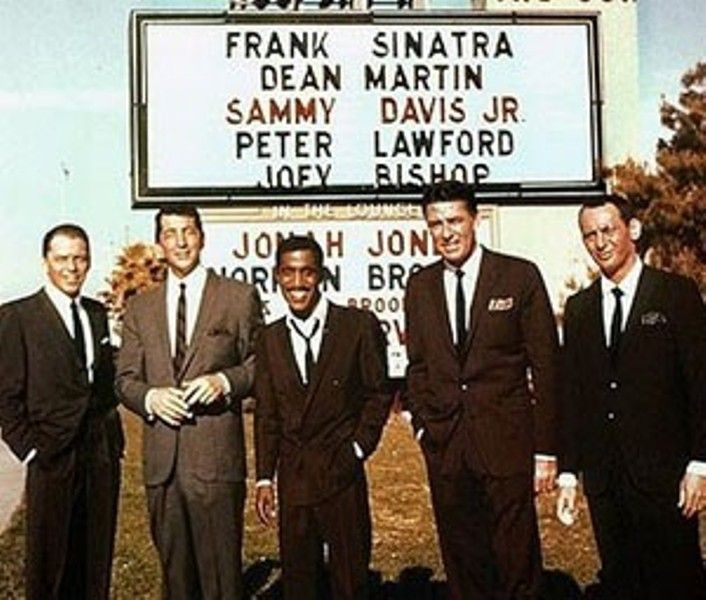 The Rat Pack was then a famous informal group of entertainers featuring Frank Sinatra, Dean Martin, Sammy Davis Jr., Peter Lawford, and Joey Bishop. However, they called themselves either as 'The Summit' or 'The Clan.'
Source: biography.com, Image: Wikimedia
14. His Fatherly Love That Followed To Grave
When Frank Sinatra Jr. was abducted 1963. The kidnappers demanded only to call them using payphones. Though his son was rescued in the end he got the habit of carrying the roll of dimes (cost of payphone at that time) in his pocket that he took to his grave.
Source: BBC
15. Headlines That Were Not Merely For His Talent
However, a famous personality he was, he was notorious for his bad temper as well. He once threw glass pitcher at his drummer buddy rich, punched a reporter; he threw ketchup at the restaurant waiter, he even sent his bodyguard to assault a woman. Definitely not a man to mess with.
Source: telegraph.co.uk
16. The Neat Freak Sinatra
Sinatra had an obsession with cleanliness. He would often bath 12 times a day.
Source: nydailynews.com
17. The Godfather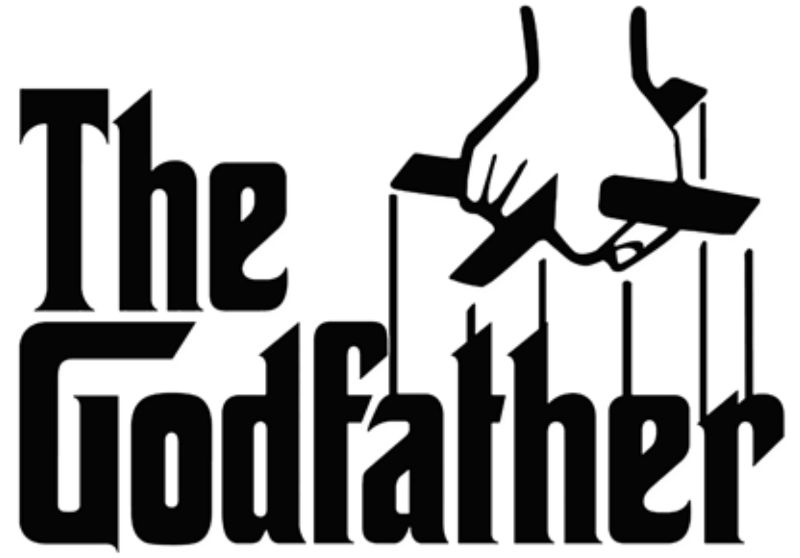 There was a movie 'The Godfather' by Mario Puzo. Sinatra inspired the character in the movie. It led to many people believe that Sinatra was linked to the mafia.
Source: dailymail.co.uk, Image: Wikimedia
18. Sinatra: I Hate This Song. Hate It!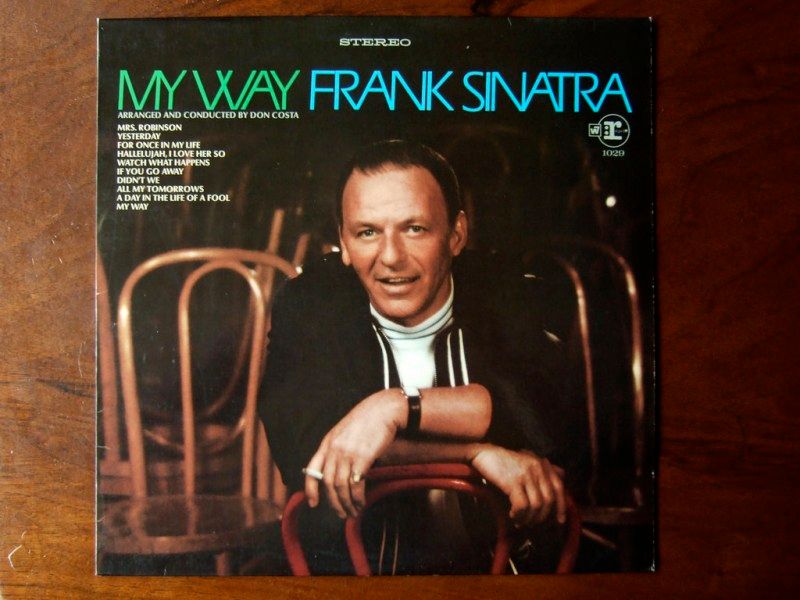 There are plenty of songs that Sinatra sung that are famous and most probably everybody loves them. 'My Way' and 'Strangers In The Night' are two songs by Sinatra that he hated.
Source: nydailynews.com, Image: Flickr
19. The Song That Named Scooby Doo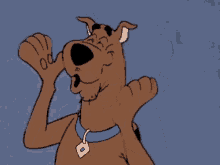 Have you listened to Sinatra's 'Strangers in the night' when he sings "Doobie- doo." Animator Iwao Takamoto was so inspired by the song that he created the world famous cartoon Dog and named him 'Scooby-doo.'
Source: theatlantic.com, GIF: tenor.com
20. The Inventor Of The Concept Of Concept Album
Frank Sinatra's first album 'The Voice' is believed to be the first concept album. It was after this album that the idea of the themed albums came strolling on.
Source: bbc.co.uk
21. The Famous Nickname
Despite the physical scars that stayed lifelong with him. He had a nickname of 'Ol' Blue Eyes' that people still know it from.
source: deseretnews.com
22. One Charlie Was Chaplin, The Other Was Sinatra
His spontaneous and energetic approach for energy, rather than perfection and over rehearsal; gave him the title of 'One- Take Charlie.'
Source: imdb.com
23. Bed Before Sunrise. No!
Frank hated going to sleep and only slept when the sun would rise.
Source: express.co.uk
24. The Peak Of Embarrassment
Sinatra and the famous baseball player once tried to raid their ex-lover Marilyn Monroe's apartment to catch her with another man. They were with two other men Hank Sarnikola, a friend of Frank, and Billy Karen, the maitre; they even hired detectives. But something strange happened, they accidentally intruded another's lady apartment. It was embarrassing for Frank as he was the one who had hired detectives.
Source: The Secret Life of Marilyn Monroe By J. Randy Taraborrelli
25. Farrow Looks A Lot Like Sinatra
Ronan Farrow is an American Journalist, lawyer, and former government advisor. He is the son of filmmaker Wendy Allen and Mia Farrow, ex-wife of Sinatra. In an interview with Vanity Fair, Mia claimed that he and Frank had never broken up, she even stated that Ronan could be the son of Frank Sinatra. Are They? They do look alike.
Source: nydailynews.com
26. Sinatra's Paid Fans
By the 1940s, Frank was famous but his publicist wouldn't leave a chance to publicize Sinatra. It made him audition girls, who could sing and scream the loudest. They were paid $5 each and would be placed where they could excite the crowd.
Source: pbs.org
27. He Has Even Featured In FBI Files
Apart from his fans, FBI was also after him. The first case in his name was 'Adultery and Seduction (Crime back then).' Ranging from fighting, drinking to womanizing and his ties with the mafia, there is a huge file of total 1300 pages in his name.
Source: vault.fbi.gov
28. Military Exemption! Was It Fake?
Sinatra's birth was a tragic one, and everyone knows that he had lifelong injuries from birth. FBI laid out an investigation about the star's exemption from the military in World War II as a draft-exempt 4-F, suffering from malnutrition, ear infections, and emotional stability. He was alleged to bribe $40,000 to a doctor for declaring him physically unfit to serve the military.
Source: chicagotribune.com
29. His Form Of Mania
By 1940s, Sinatra was already a heartthrob of the ladies. With thousands of fans rioting and greeting him after the performance, his popularity gave phenomena that came to be known as 'Sinatramania.'
Source: pbs.org
30. His Fuss On Red Carpet
He made sure in the contracts specifying the red carpet leading from his dressing room to the stage must be anchored by tacks no more than 18 inches apart.
Source: dailymail.co.uk
31. I'm Losing
After suffering from heart and breathing problems, the luminary died on May 14, 1998, at the age of 82. His last word to his wife was 'I'm Losing.' The day he died, the Empire State building was lit up in his tribute.
Source: pbs.org
32. Secret's Of The Grave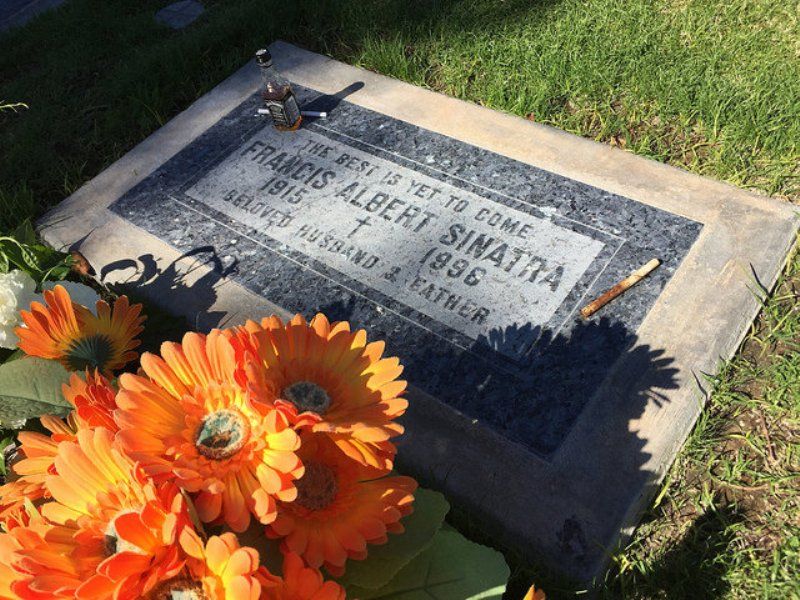 Sinatra took a pack of cigarettes, a lighter, a bottle of bourbon whiskey and the roll of 10 dimes to his grave. His grave has engravings "The Best Is Yet To Come," which coincidentally is the last song he sang in public when he was 79.
Source: BBC, Image: Flickr
34. His Brilliance In Will
Sinatra had four marriages; it was likely that there would be a fight amongst his children for will. So he included a 'No-contest clause,' according to which, if any of the people try to fight for inheritance, they would be deprived of it.
Source: Forbes
35. He Didn't Even Leave The Space
Talking about space means stars, galaxies, the moon, sun, planets, and asteroids. '7934 Sinatra' is the asteroid that has been named in the memory of Frank Sinatra.
Source: NASA