A man is entering gracefully wearing a royal robe made of silk with a crown on his head, the audience bowing before him in a gesture of honour and praise. His elegance, his charm, his body language, and his face that mimics the brightness of Sun. He goes all the way up to the throne, sits there and gives a slight nod and ask the audience to sit. You must have seen it somewhere in a famous historical theme K-drama. Several Courtiers, Eunachs, palace women, various luxury and Palaces. Wondering about palaces, we are going to sneak peek into the realm of the Kings Of Joseon; Gyeongbokgung Palace: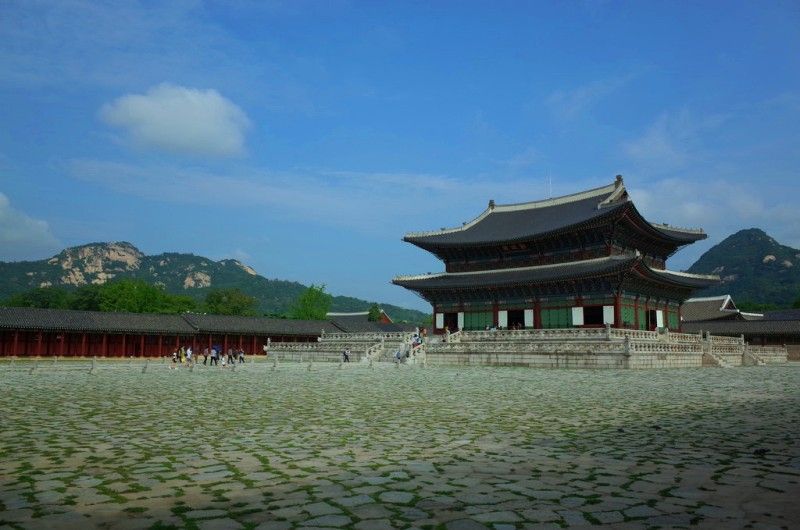 Image: Wikimedia
1. King Taejo, The Maker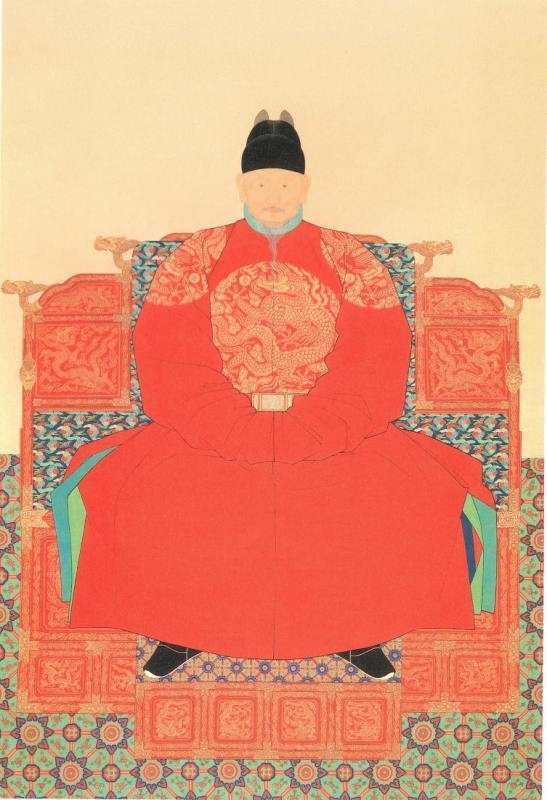 Gyeongbokgung or sometimes called as Gyeongbok was built three years after Joseon Dynasty was founded by King Taejo in 1394. It was expanded during the reign of King Taejo and King Sejong, The Great.
Source: Wikipedia, Image: Wikimedia
2. Devine Palace: Gyeongbokgung
The palace was known as Gyeongbokgung, meaning "Palace Greatly Blessed by Heaven" with Mount Bugaksan to its rear and Mount Namsan in his foreground.
Source: royalpalace.go.kr
3. The Connection Of Palace With Seoul
It was when the main palace, Gyeongbokgug construction completed, the capital of Joseon shifted from Gaeseong to Seoul (Hanyang back then); Seoul is still the Capital.
Source: royalpalace.go.kr
4. Tragedy Of Burning
The Palace was razed by fire once in 1553, reconstructed and burned down to ashes again in the year 1592-1598 during Japanese Invasion.
Source: korea.net
5. The Country That Devastated The Palace 
During Japanese Occupation in early 20th century, the Palace was demolished. In the context of holding an exibition, almost 90% of the site was destroyed. Still, Geunjeongjeon (the Imperial Throne Hall), Gyeonghoeru Pavilion, Hyangwonjeong Pavilion, Jagyeongjeon Hall, Jibokjae Hall, Sajeongjeon Hall, and Sujeongjeon Hall are the original structures spared from ruins.
Source: Wikipedia
6. Long Live The Constructors
The first time it was destroyed in the fire, King Myeongjong reconstructed the palace. However, it was left for almost three centuries when the second time it was burned. During Regency of Daewongun, the palace was rebuilt again.  In 1895, when the Empress Myeongseong was assassinated by Japanese agents, the royal family never returned to Gyeongbokgung. After the liberation of Korea, the government took the 40 year initiative for restoration.
Source: royalpalace.go.kr
7. Even If Half Of It Is Fake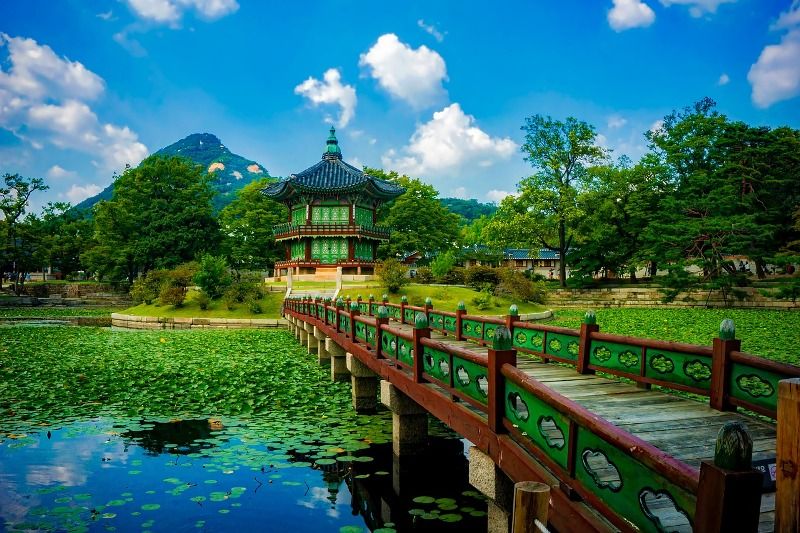 The government has put on a lot of efforts in restoring the palace complex. It is built with the motive to help people learn about ancient Korea and its architecture. Its pavilions, gates, bridges and walled grounds will make you feel in Joseon.
Source: time.com, Image: Pixabay
8. Wondering What Is Most Famous?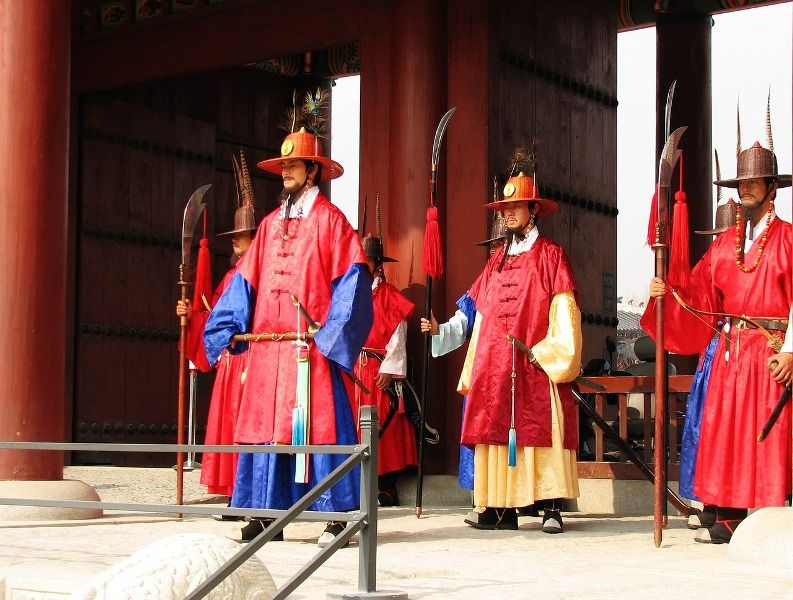 According to the poll conducted by the Seoul Metropolitan Government, the majority of the visitor like to watch the guards changing at Gwanghwamun is their favourite activity in Seoul.
Source: Wikipedia, Image: Pixabay
9. The Color Selection In Pavillions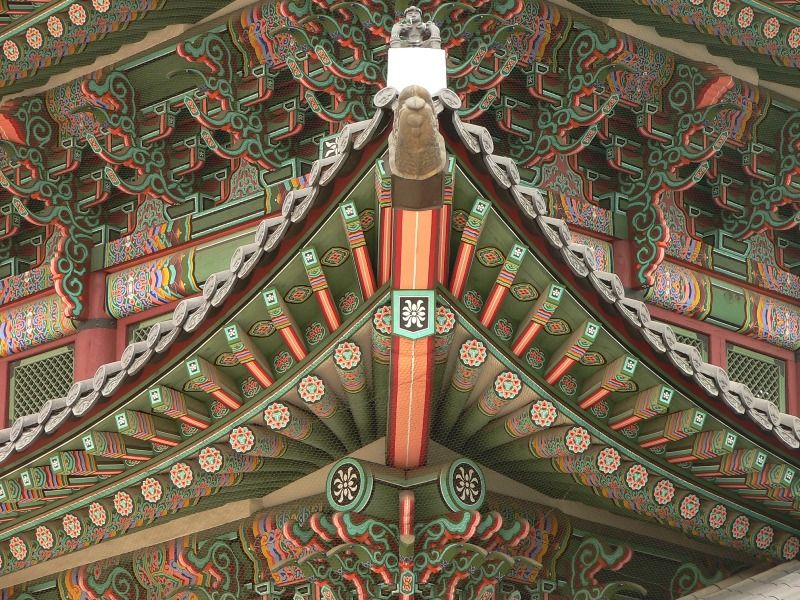 If the eaves of the Pavillion is colourful, that means a female member of the royal family acquired that place. If it's grey or dull, this means it's either acquired by King himself or by the royal male members of the family.
Source: korea.net, Image: Wikimedia
10. If You Think It's Expensive
The admission fees for an adult is maximum 3000 Won(Korean Currency) that's roughly $2.5 and for a child is 1500 Won equivalent to $1.3.
Source: visitkorea.or.kr
11. And If You Think It's The End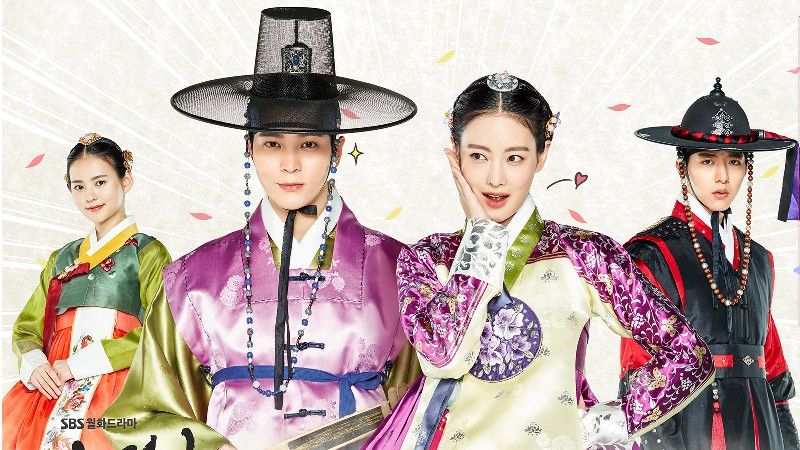 Gyeongbokgung Palace is the commonly used filming location for most of the historical K-dramas and movies. Some famous K-dramas shot there include Goblin, My Sassy Girl, Temperature of Love, Legend of the Blue Sea.
Source: sbs.com, Image: Flickr