What reminds you of winters- a cozy blanket, hands wrapping hot chocolate cup, snow fall outside, comforting fireplace inside; or hopping on skis, sledding, building a snowman, have a snowball fight, watching gigantic ice sculptures? If you like the second list then Harbin International Ice and Snow Festival is for adventurous people like you. Want to know more about the festival? Keep reading: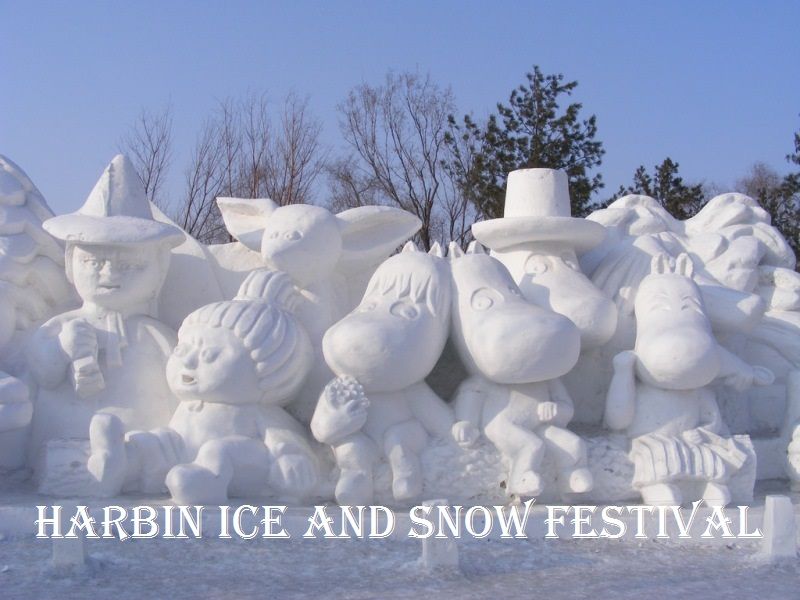 Image: Flickr
1. Harbin – The Ice City of China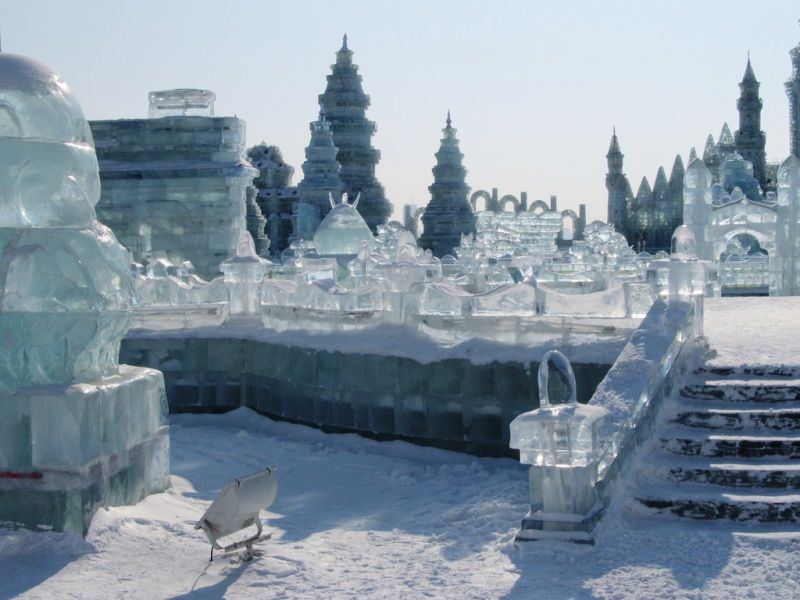 Harbin is bone-chilling. The average temperature in January ranges from -13ºC to -24ºC. So, carry extra warm clothes while visiting the ice city of China.
Source: accuweather.com, Image: Flickr
2. Hats Off To Those Officers
Harbin's locals were already holding ice activities, sports, and building sculptures. It was Propaganda Department of Harbin Municipal Party Committee who noticed the enthusiasm and excitement the tourists had from Taiwan, Macau, and Hong Kong. Officer's suggestion to start a yearly extravaganza was accepted, and it was officially started on January 5, 1985, at Zhaolin Park.
Source: chinadaily.com.cn, Image: Wikimedia
3. Chillest Ice Festival Officially Starts On..
Ice and snow sculptures activities start from 3rd week of December, but the official start date is the 5th of January, every year. It lasts till February end.
Source: chinahighlights.com, Image: Wikimedia
4. Guinness World Record For World's Biggest Ice Sculpture!
A team of 600 sculptors created 115 ft tall and 656 ft long ice sculpture named "Romantic Feelings" on December 20, 2007.
Source: guinnessworldrecords.com, Image: 4.bp.blogspot.com
5. Unique Theme Parks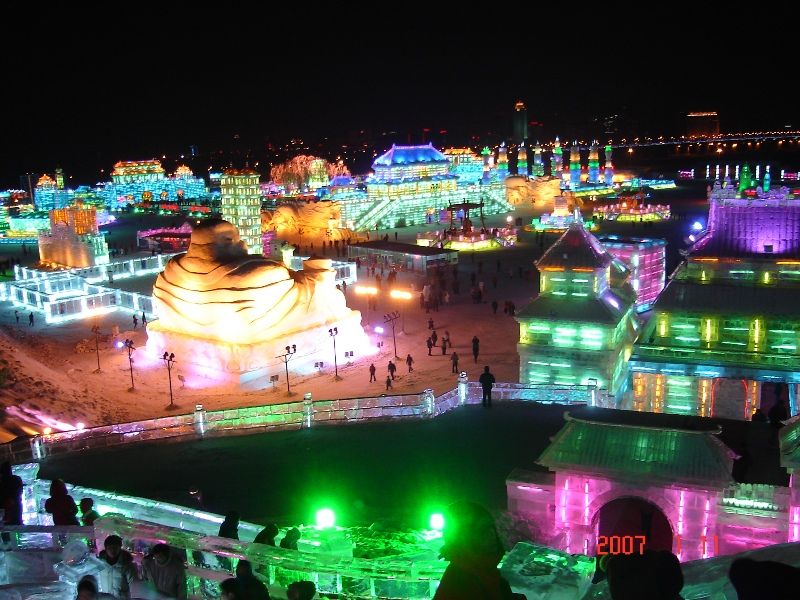 There are three theme parks to experience the glistering and sparkling ice sculptures namely, Harbin Ice and Snow World, Ice Lantern Park Fair, and Sun Island International Snow Sculpture Art Expo
Source: chinadaily.com.cn, Image: Wikimedia
6. Where Does The Ice Come From?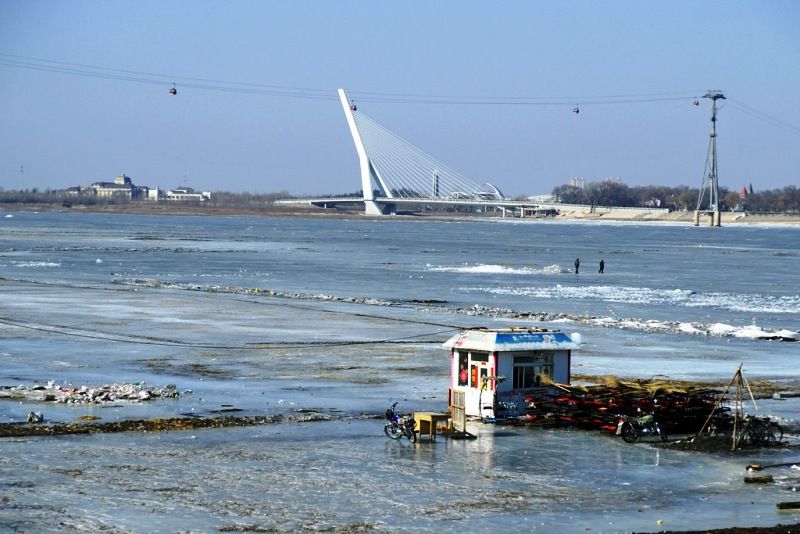 Massive chunks of ice come from Songhua River, the 5th longest river in China.
Source: icefestivalharbin.com, Image: Flickr
7. Millions Of Visitors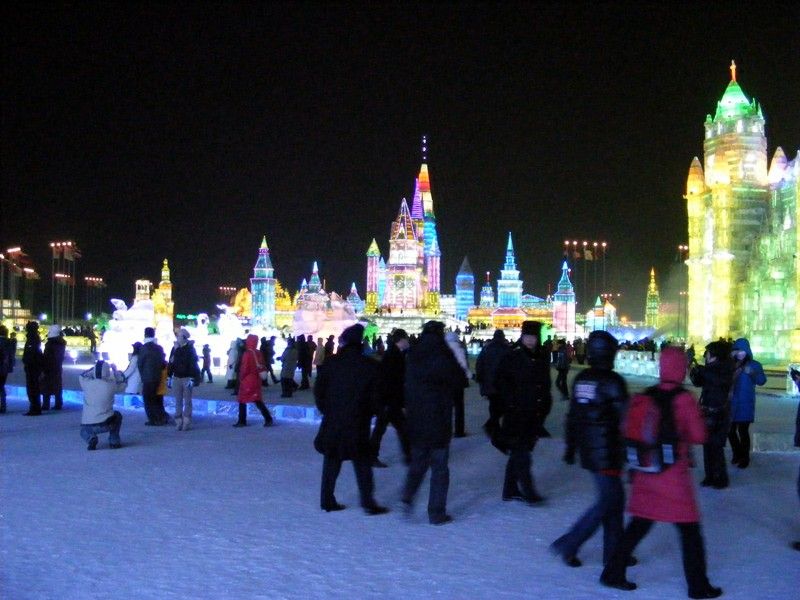 The festival is so popular that it attracts around 10-15 million people from around the world; boosting China's tourism.
Source: chinahighlights.com, Image: Wikimedia
8. Why In Harbin?
Harbin has been chosen for the festival; because of its arctic climate, which provides abundant natural ice and snow.
Source: icefestivalharbin.com, Image: Wikimedia
9. Satiate Your Taste Buds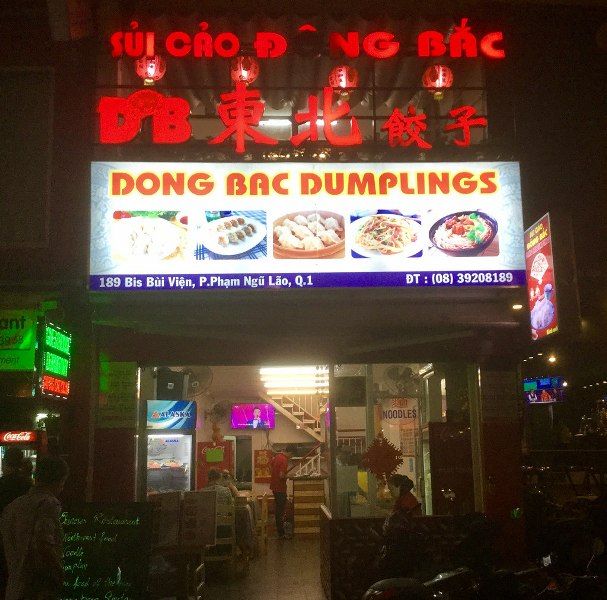 Don't worry if you love food because there are plenty of delicacies served in the festival; especially, the delicious Dumplings namely sanxian, celery pork, stuffed with pork, nut kernels and corns stuffed with fried beef, and cabbage pork dumpling.
Source: harbinice.com, Image: Flickr
10. The Best-Loved Part Of The Festival Is…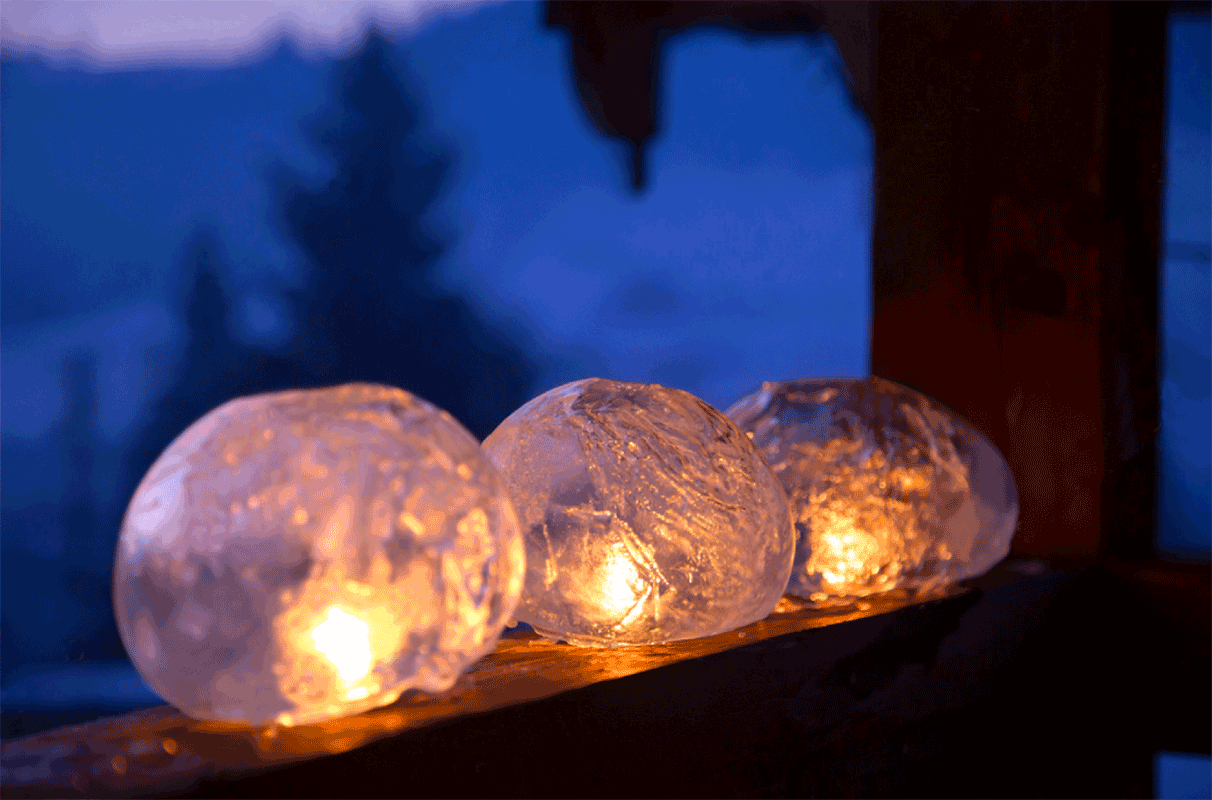 The forerunner of the Ice and Snow Festival is the fabulous Ice Lantern Festival, which is the most popular and the best-loved part of the overall event.
Source: travelchinaguide.com
11. The Fabulous Tale Of The Ice Lanterns
The first Ice Lanterns took place during the Qing Dynasty(1644 – 1911). At that time the local peasants and fishers used to make ice lanterns simply by pouring water into a bucket and freeze them. The bucket shape ice was pulled out, and after making a hole on its top, they used to insert a candle inside; resulting in a windproof lantern. From then on, the tradition of making ice lanterns have become popular in the area.
Source: travelchinaguide.com, GIF: Pinterest
12. More Than An Ice Exhibition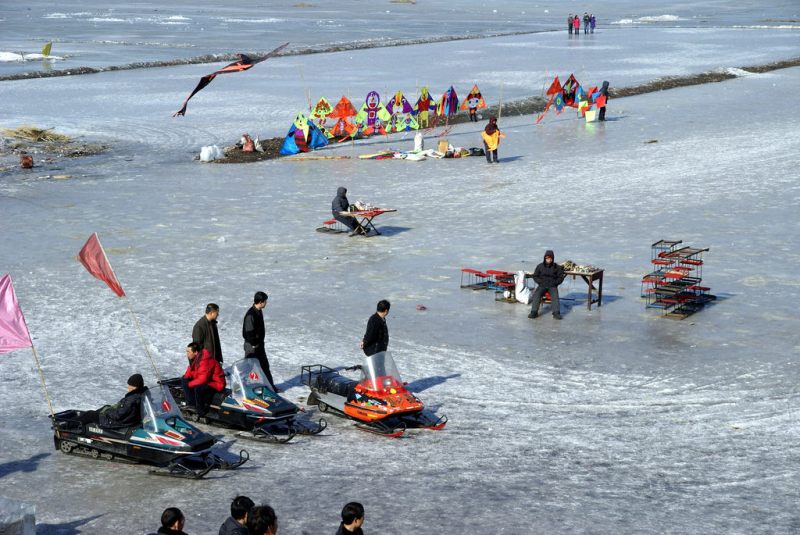 Well! If You have typecast the festival as merely an ice and snow exhibition, you are wrong; as there are more things to do like skating, biking, and riding miniature tanks across the Songhua's frozen surface.
Source: lonelyplanet.com, Image: Flickr
13. Russian Flavor Spices The Festival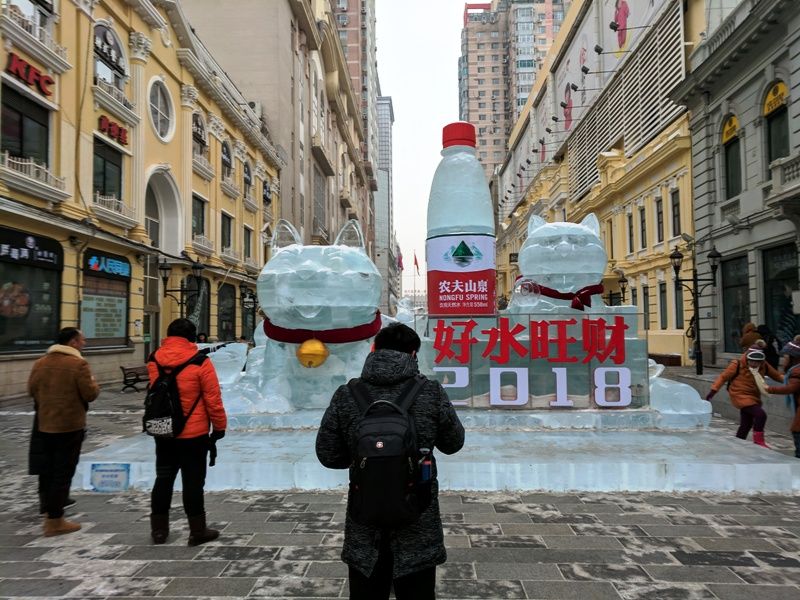 First-time visitors might get confused that they are in a Russian town. During the Russian Revolution, Russian streamed into Harbin to flee the Bolsheviks; gradually shaping the city of Harbin with Russian architecture and flavors.
Source: lonelyplanet.com, Image: Wikimedia
14. The Skilled Labor Behind A Colorful Fantasy Land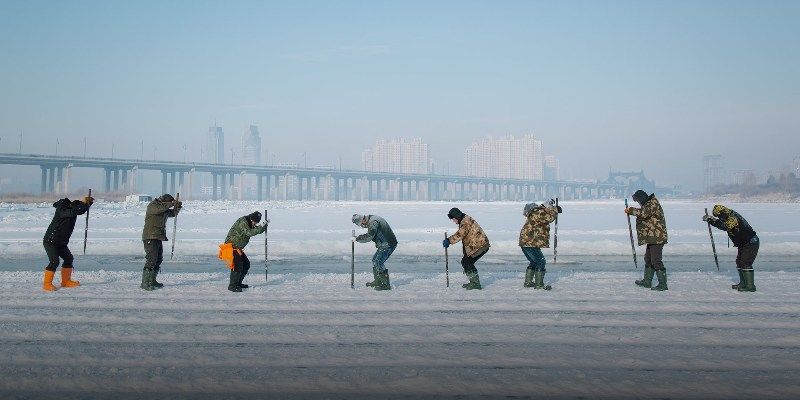 An increasingly famous winter extravaganza, the festival is shaped by the skilled workers who haul massive blocks of ice out of the frozen Songhua River; using them to construct a colorful fantasy land. Each year, more than ten thousand workers get involved in the process.
Source: miamiherald.com, Image: sixthtone.com
15. Each Year Comes With A Different Theme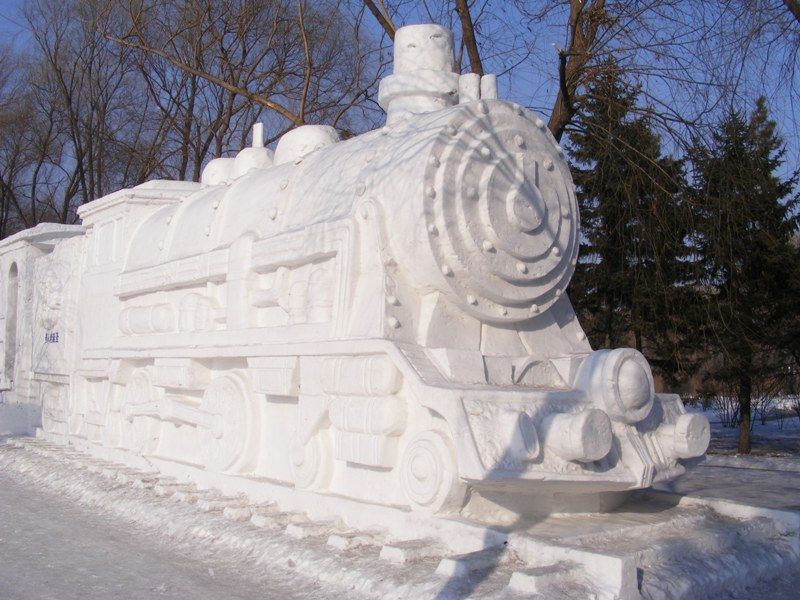 The central feature theme of the festival changes every year. Like, if one year it showcases pagodas, then the next year, it might be bridges and the Roman Colosseum, and so on.
Source: miamiherald.com, Image: Wikimedia
16. An Environment-Friendly Festival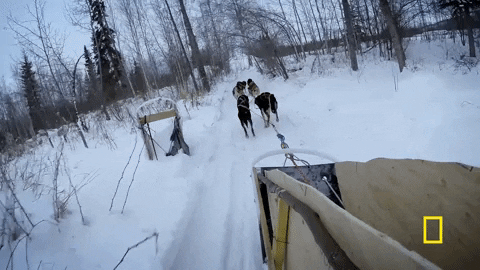 For a low-carbon mode of transportation, the festival offers dog sled rides.
Source: miamiherald.com, GIF: giphy.com