Alyssa Milano is an American actress, producer, and singer, widely known for her T.V shows, such as Who's the Boss?, Charmed, and Mistresses. Here are some interesting facts about Alyssa Milano: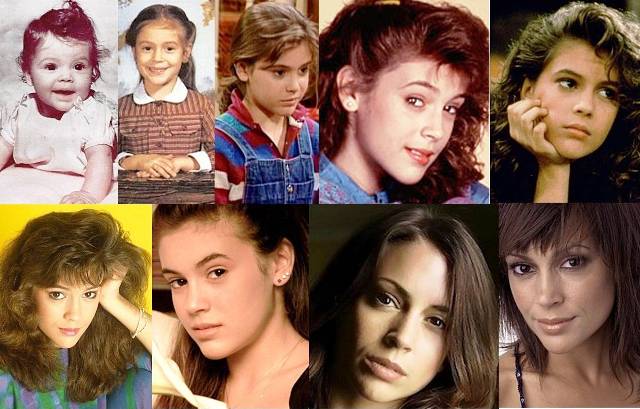 Image: ararchive.com
1. Born to a fashion designer!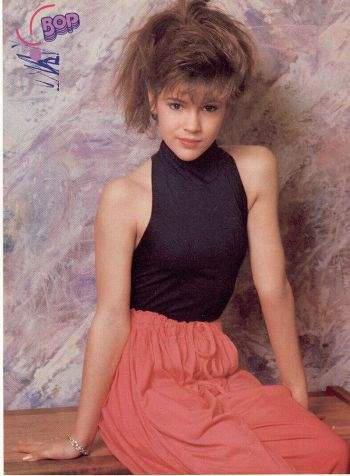 Alyssa Jayne Milano was born on December 19, 1972, in Bensonhurst, Brooklyn, New York, to Thomas, a film music editor and Lin, a fashion designer. She has a younger brother, named Cory.
Source: Wikipedia
2. Education isn't everybody's cup of tea!
She did her schooling from the Buckley School, California, but never attended any college due to an early inclination towards acting.
Source: Wikipedia
3. A cute start!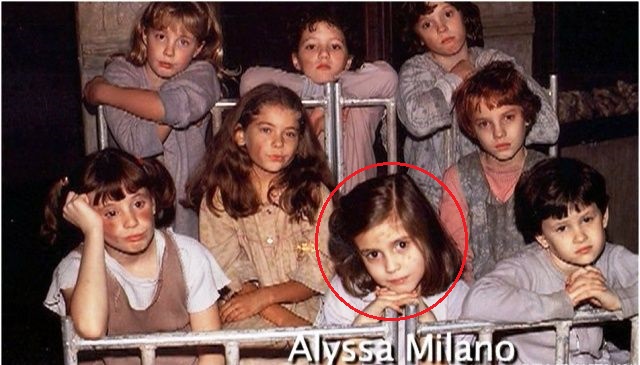 Her acting career began at the age of 8, after getting a role in "Annie." As a result of which, she started performing in off-Broadway theater, T.V commercials, and also acted in a movie called 'Old Enough.'
Source: thefamouspeople.com, image: childstarlets.com
4. When television provided the required threshold!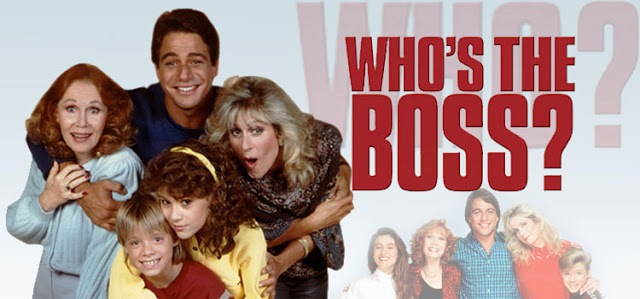 At the age of 10, she got a role in T.V comedy 'Who's the Boss?', and later, relocated to Hollywood to act in this series.
Source: thefamouspeople.com, image: 4.bp.blogspot.com
5. The 9/11 effect!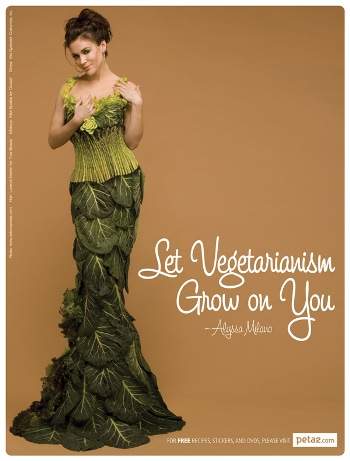 She turned vegetarian after the 9/11 incident and is also an active supporter of PETA.
Source: my.xfinity.com, image: wikimedia.org

6. A harbinger of human welfare!
In 2007, she became the lead ambassador for the Global Network for Neglected Tropical Disease (NTDs), which spreads awareness, political will, and funding to remove bacterial and parasitic diseases that disable people and perpetuate poverty. She also donated $250,000 to their fund.
Source: aceshowbiz.com
7. Big fan of sports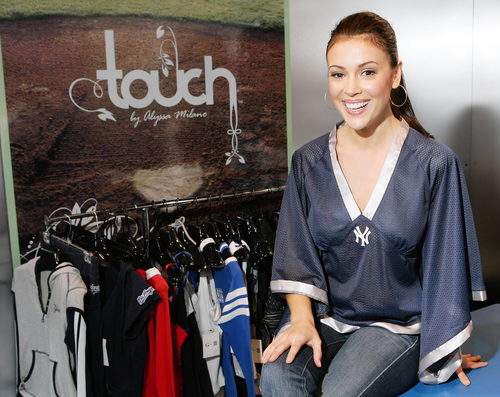 She owns a clothing line for female sports fans called Touch. Being a proud fan of a basketball team called Los Angeles Dodgers, she also has an elegant collection of LA Dodgers apparel clothing.
Source: fanatics.com, image: fanpop.com

8. Guess! What's her favorite song!
She's a big fan of the The Beatles, and loves to hear "Blackbird" and "I'm Ringo."
Source: usmagazine.com
9. A Commando girl!
In 1985, Milano played the role of Arnold Schwarzenegger`s daughter in Commando, Jenny Matrix.
Source: bography.com
10. Pet lover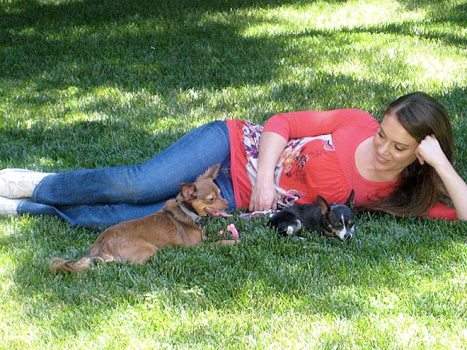 Being a member of PETA shows her love and concern for animals. She has 3 dogs: Ripely, Stella, and Hugo, and 4 cats: Simon, Lucy, Daisy, and Miles.
Source: imdb.com, image: peoplepets.com

11. Got big money in default judgment
In 1998, Milano won a $230,000 default judgment against a web designer who posted her nude photos on an Internet site.
Source: people.com
12. Guess! How much tattoos she has!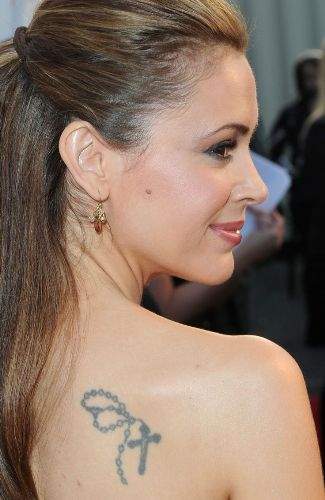 She really likes getting inked, and till now has 7 tattoos, a sacred heart on her behind, a fairy kneeling in grass on her hip, rosary beads on her back, an angel on her left ankle, a snake biting its own tail on her right wrist, an "om" on the other wrist and a garland of flowers around her right ankle.
Source: imdb.com
13. FHM's 100 Sexiest Women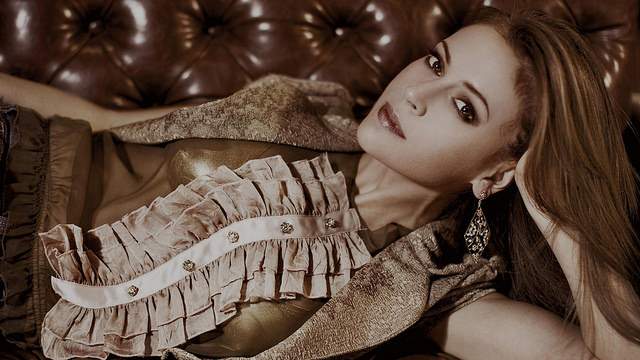 She was voted #64 (2000), #57 (2001) and #53 (2002) in FHM's 100 Sexiest Women, and has been thrice the cover girl for FHM too.
Source: amiannoying.com, image: Flickr

14. Teen Steam
In 1988, she created the best-selling workout video called "Teen Steam."
Source: uk.askmen.com, image: fanpop.com

15. Marriage-Divorce-Marriage!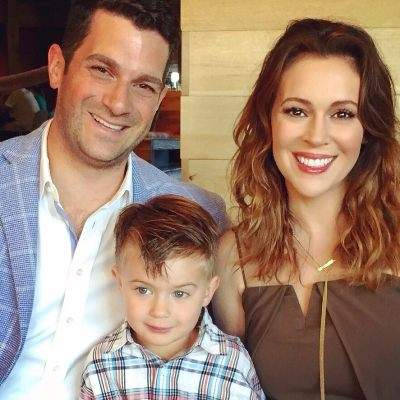 In 1999, she married singer Cinjun Tate but divorced the same year. In 2009, she married David Bugliari, and have two children, a son, and a daughter.
Source: Wikipedia, image: starkiddo.com

16. Amy factor in her movies
Coincidence or what! She played a character named "Amy" in 4 different films, The Surrogate, Buying the Cow, Kiss the Bride, and Casualties of Love: The Long Island Lolita Story.
Source: imdb.com
17. Blog writer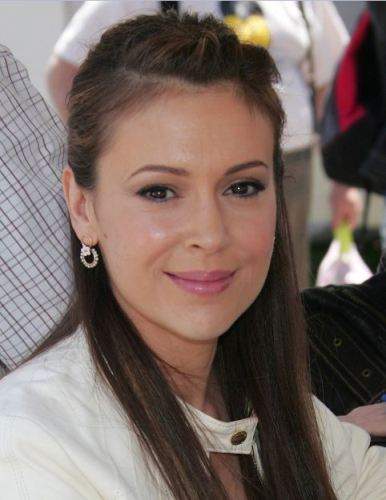 Being a huge basketball fan, she writes a blog for Major League Baseball's website.
Source: imdb.com, image: Flickr

18. Dyslexia
She has Dyslexia, also known as the reading disorder, a learning disability which results in difficulty to read, despite a normal intelligence.
Source: Wikipedia