Andaman and Nicobar Islands have always been one of the most mysterious places on earth. The archipelago has around 572 islands of which only 36 are open to tourists. The area is covered by a massive rainforest and is home to a vast diversity of flora and fauna. Everyone has heard a lot about these islands, but no one knows much. Here are some incredibly interesting facts about these islands;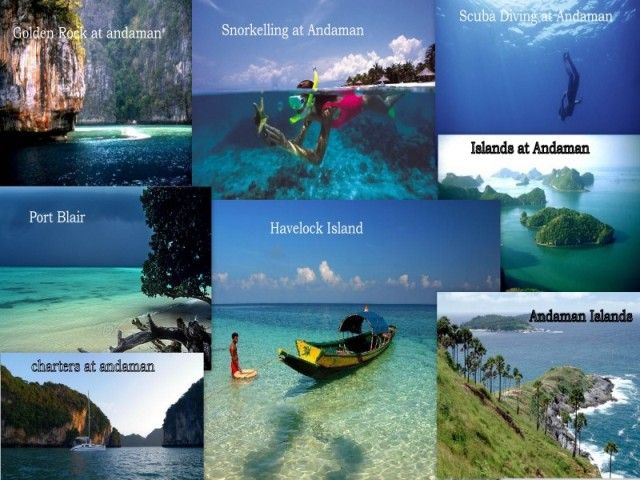 image: travelofindia.com
1. Where does the name come from?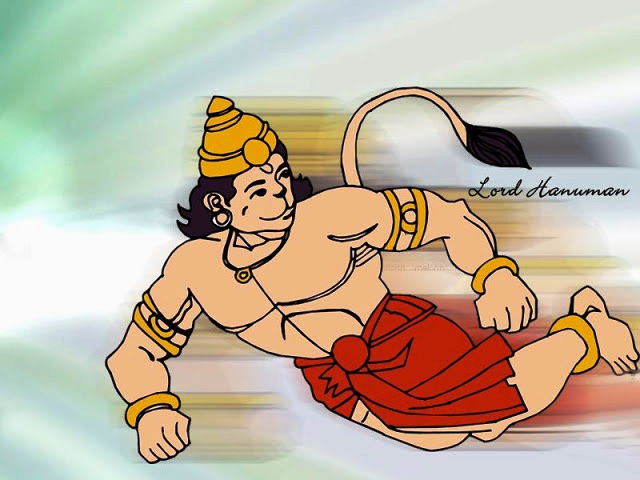 Lord Hanuman is believed to have landed in the Andaman Islands on his way to Lanka. The word Andaman is a Malay word for Lord Hanuman,(a Hindu mythalogical character). 'Nicobar' on the other hand means 'the land of naked people.'
source: thebetterindia.com, image: 4.bp.blogspot.com
2. The most widely spoken language here is not Andamanese or Nicobarese
The language mostly spoken on the islands is Bengali followed by Hindi, Tamil, Telugu and Malayalam. Andaman Creole Hindi is also widely used as a trade language in the Andaman islands.
source: m.dailyhunt.in
3. The famous jail of 'Kala Paani'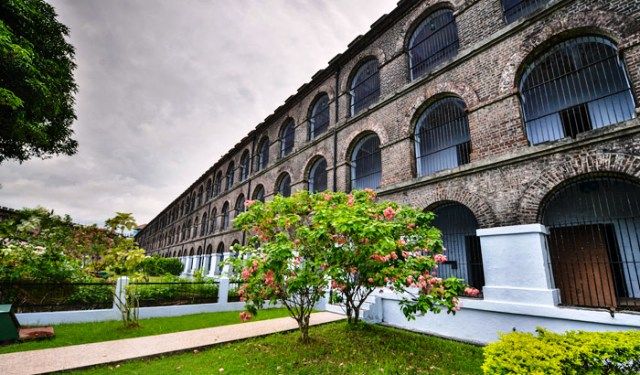 The cellular jail, more popularly known by the name 'Kala Paani', was a house to many activists and freedom fighters in the colonial period. Now it is a tourist spot and has a light and sound show in the evening.
source: xfosl.com, image: makemytrip.com
4. The largest sea turtles nest here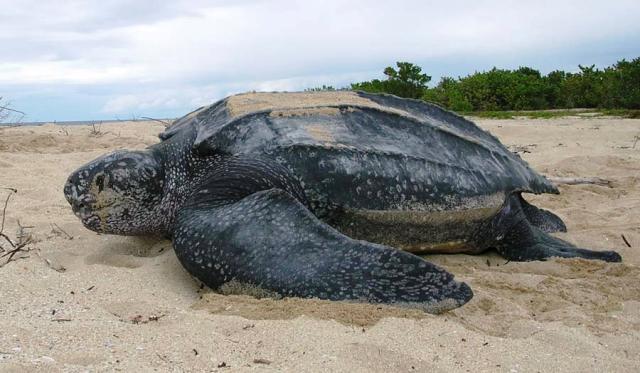 Andaman and Nicobar Islands have the world's largest sea turtle, the Leatherback (Dermocheleys Coriacea).They are huge in size and thousands of them flock to the Andamans every year. These turtles can be seen nesting between December and January in Diglipur and many other places in the north and middle Andaman.
source: reckontalk.com, image: 4.bp.blogspot.com
5. Home to the mysterious tribes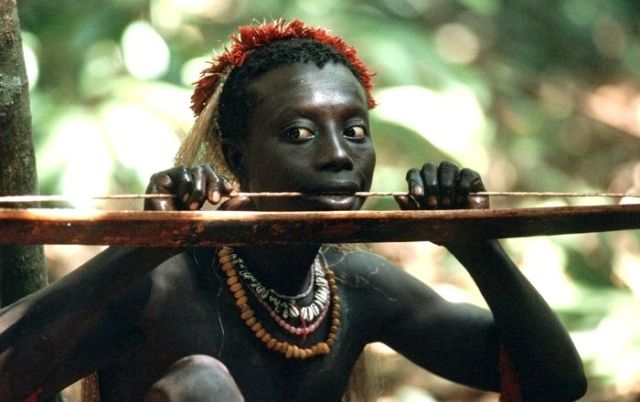 The tribes inhabiting these islands don't interact with outsiders. They mainly belong to the 'Jarwa' tribe, fondly known as the "adivasi." They are less than 500 in number. North Sentinel Island is home to one of the most isolated human populations in the world.
source: indiatimes.com, image: welcomenri.com
6. The coconut crab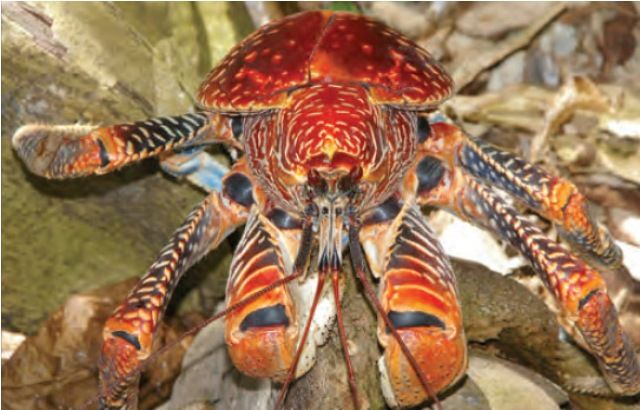 The Robber crab (Birgus Latro), also called the Coconut Crab, is the largest land-living arthropod in the world. They live on land, but at nights climb the coconut trees and carve a hole into the tender coconuts to eat the soft kernel.
source: go2andaman.com, image: coconutcrab.org
7. The back of the 20 Rupee note has a view of the Andaman Islands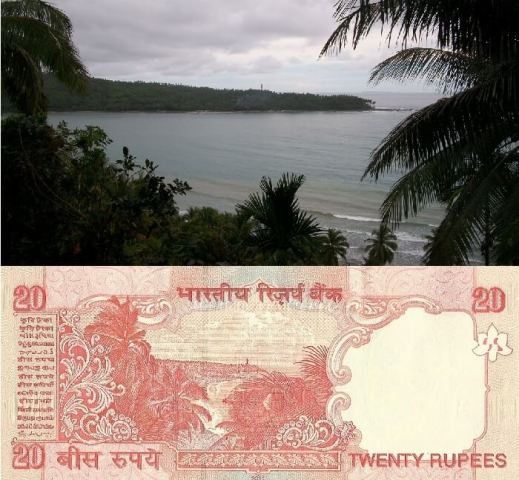 Not many people know that the scenery on the reverse side of the red colored 20 rupee note depicts a natural scene on the Andaman and Nicobar islands.
source: worldblaze.in, image: thebetterindia.com
8. The only active volcano in India is present in Andaman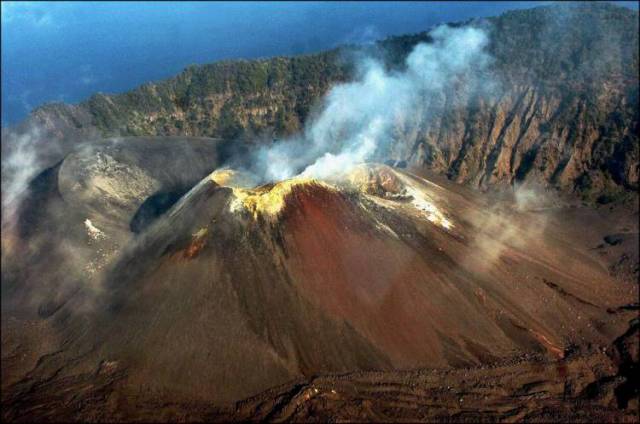 The only active volcano in the entire Southern Asia is present in Andaman and Nicobar Islands. Barren Island, situated 135 km away from Port Blair, is where you can see this live volcano.
source: reckontalk.com, image: volcanohotspot.files.wordpress.com
9. Enjoy the amphibious aircraft.

Jal Hans, India's first amphibious aircraft was launched here in 2013. Jal Hans is an eight-seater Cessna 208 A that is fitted with modern navigation features, can travel up to 250 km in an hour and can also land on the ground.
source: dailyhunt.in, image: andamanmangroves.com
10. Commercial fishing is banned on the Andaman Islands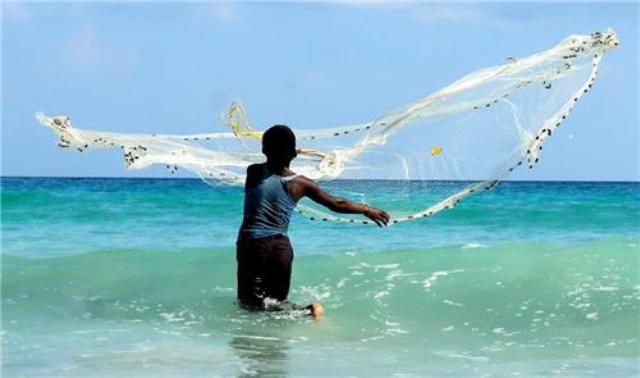 This step was taken by the government to protect the biodiversity from commercial exploitation.
source: wanderworld360.com, image: travelthemes.in
11. The islands get the first sunrise of the Millennium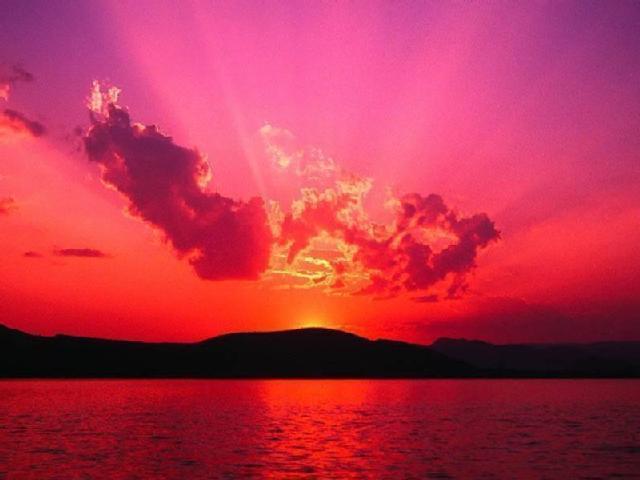 Katchal Islands in Andaman enjoyed the distinction of being the first place to receive the sun rays of sunrise of this millennium.
source:go2andaman.com; image: imganuncios.mitula.net
12. The land of butterflies
A lot of butterflies flock to Andaman and Nicobar from nearby tropical islands. Thousands of butterflies migrate to Andaman and Nicobar Island. Indian Government has also released postage stamps to honor of this phenomenon.
source: wanderworld360.com, image: ezroadtrips.com
13. The state animal of Andaman and Nicobar is Dugong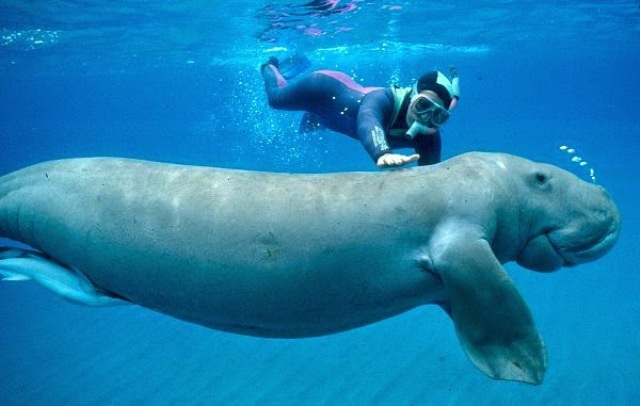 Large, plump marine vegetarians with short, paddle-like front flippers, the gentle and shy Dugongs can be found swimming peacefully in the warm coastal waters of the Andaman and Nicobar Island. These languid creatures, also called the 'angel of the sea,' can be spotted at Ritchie's Archipelago, North Reef, Little Andaman and parts of Nicobar.
source: thebetterindia.com, image: reckontalk.com
14. The incredible number of coral species in the islands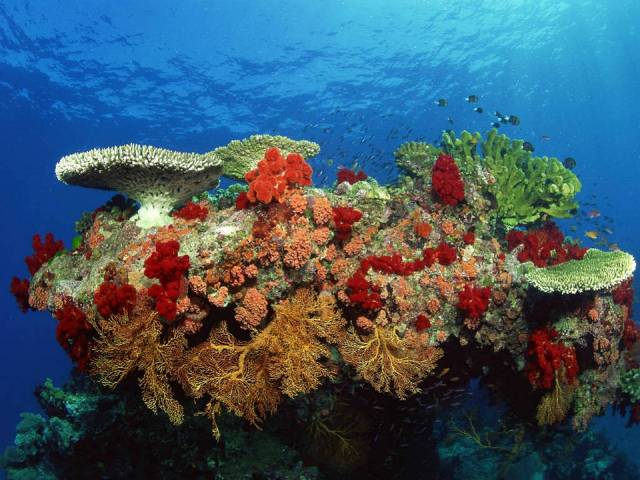 These coral reefs in Andaman are the least affected by the coral bleaching in the entire world.You can find nearly 197 species of coral in thirteen sites.Nearly 111 species of these 197 species are newly recorded.
source: reckontalk.com, image: ezroadtrips.com
15. India's first and only joint tri-service command
.The Andaman and Nicobar Command is India's first and only joint tri-service command as it has rotating three-star commanders-in-chief from the Army, Navy and Air Force reporting directly to the chairman of the Chiefs of Staff Committee.
thebetterindia.com, image: 1.bp.blogspot.com
16. Birds here make edible nests
The extremely narrow limestone Alfred Caves are home to Swiftlet birds that make edible nests. These caves change their shape every monsoon due to a chemical process.This tiny brown bird uses its saliva and attaches its sticky home as a little cup against the most inaccessible places on the cave walls. Limestone caves with stalactite formations can also be seen at Baratang.
source: dailyhunt.in, image: awesometripadvisor.com