Situated along the length of the mighty Brahmaputra valley, Assam is the biggest and most accessible of the Northeast States in India. The charming ethnic people, unique aromatic cuisines, exotic dance forms, and sprawling wildlife top its list of diverse attractions. Besides being a popular Northeast State in India, Assam has many other things worth knowing. Here are some interesting facts about Assam: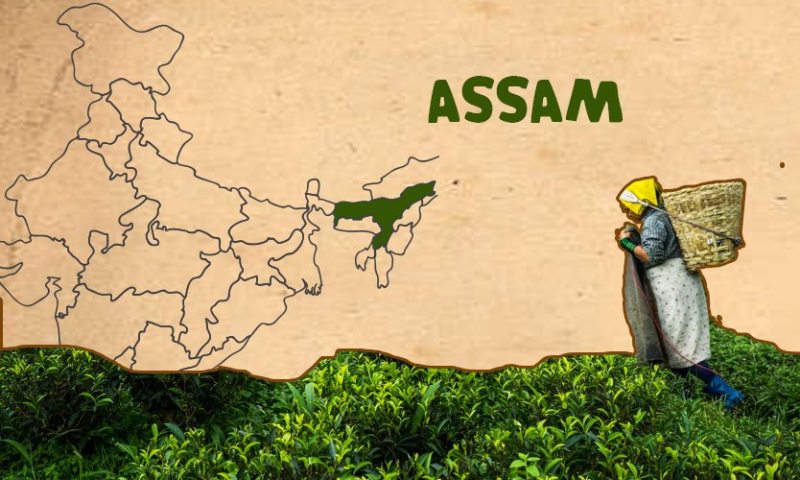 Image: wtdnews.com
1. Assam's Own State Anthem!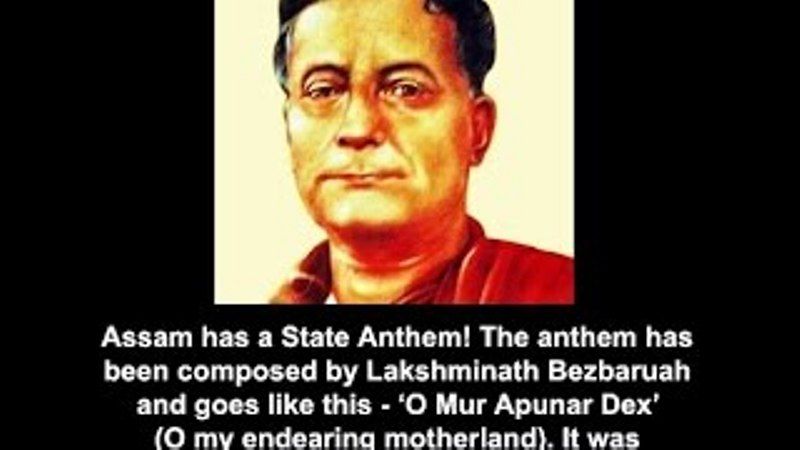 O Mur Apunar Desh (Oh My Endearing Country) is the State Song or State Anthem of Assam. It was written by Lakshminath Bezbarua and it is considered one of his finest poems. In 1927, at a conference in Tezpur, it was officially adopted as the State Anthem.
Image: i.ytimg.com
2. The Triple Celebration Of Bihu!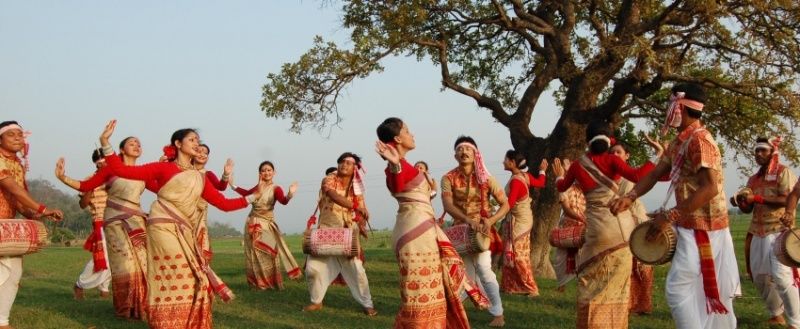 We all know that the major festival of this North Eastern State is Bihu. But many are not aware that Assamese celebrate this festival thrice. There are three types of Biu – Maagh Bihu (mid-January), Bohag Bihu (mid-April) and Kaati Bihu (in October). Apart from Bihu, Navratri is also celebrated with full enthusiasm in the state.
Image: myfolkfitness.com
3. Assam's Entry Into India!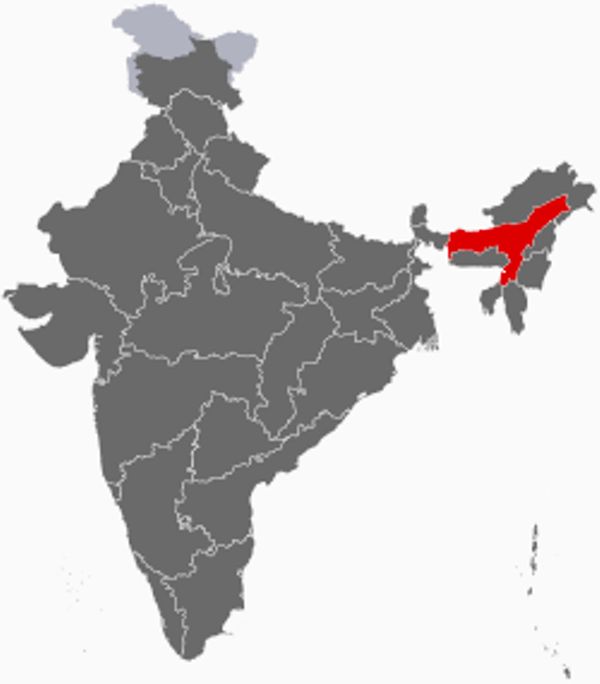 After the Anglo-Burmese War of 1824-26, the British occupied the region of Assam. And that's how it became a prominent part of the Indian kingdom.
Image: wikimedia.org
4. World Heritage Sites!
There are two UNESCO approved World Heritage Sites in Assam- Kaziranga National Park and Manas Wildlife Sanctuary. These sites are also home to many endangered species such as the Wild Water Buffalos, Hoolock Gibbon, One-Horned Rhino, etc.
Image: gurumavin.com
5. India's Longest River Bridge!

Bhupen Hazarika Setu, India's longest river bridge, connects Assam with Arunachal Pradesh. It is 9.15 kilometers in length.
Image: wikimedia.org
6. Tea Capital!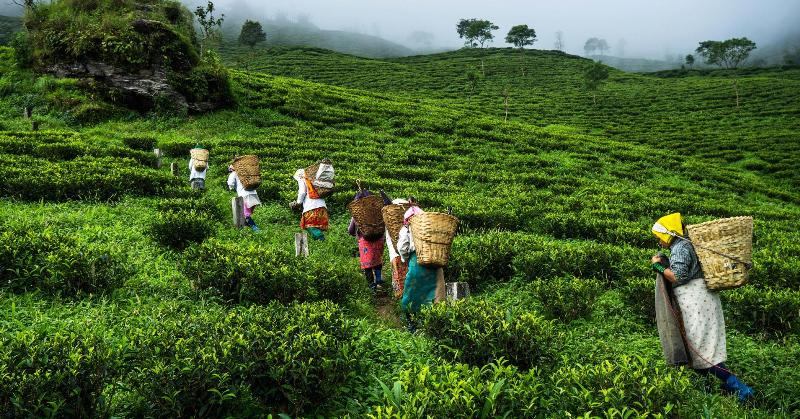 Assam is the largest producer of tea in India. Interestingly, British first introduced tea plantations in Assam. One should definitely plan a trip to the lush green tea plantations and get mesmerized by it.
Image: theoutlook.com.ua
7. Asia's Oldest Oil Field!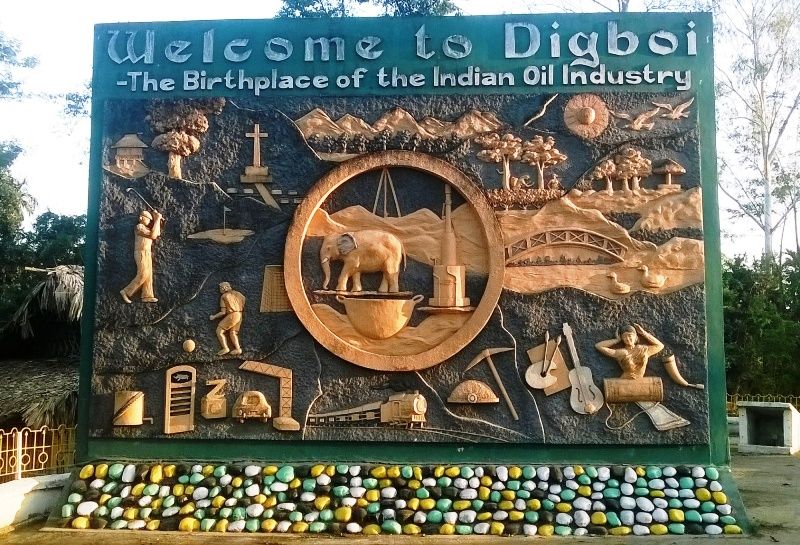 The world's second oldest and Asia's oldest oil field is situated at Digboi, Assam. In fact, one 4th of India's oil reserves are located in the Assam-Arakan basin.
Image: jungleideas.files.wordpress.com
8. World's Biggest And Smallest River Island!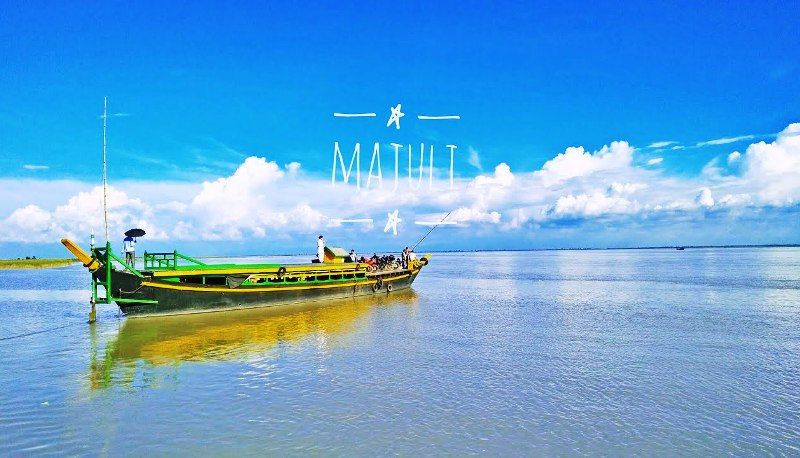 Assam is home to world's biggest river Island "Majuli," as well as world's smallest river island "Umananda." The river island Majuli is in the upper reaches of the river Brahmaputra (200 km from Guwahati), while Umananda is in the midst of river Brahmaputra.
Images: i.ytimg.com, tripoto.com
9. A Silky State!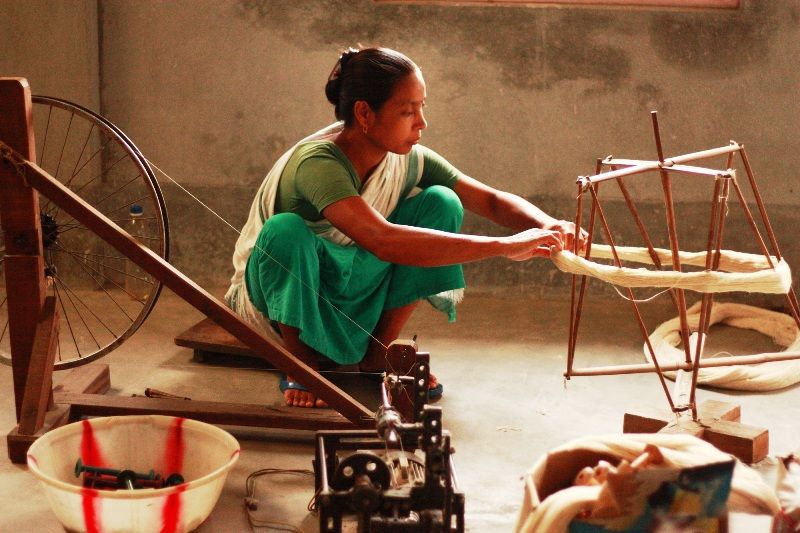 Assam is famous for its silks like Eri Silk, White Pat Silk, and Golden Muga Silk. These three types of silk are manufactured using worms that can survive only in Assam's climate. Sualkuchi, a place near Guwahati produces these silks in large quantity.
Image: cloudfront.net
10. The Witchcraft Village!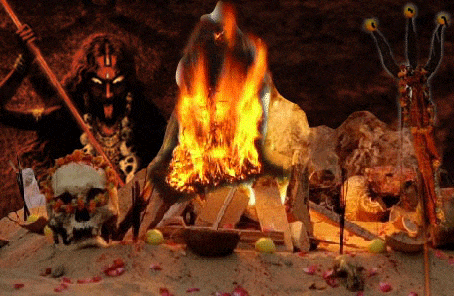 A sleepy town named "Mayong," located in the Morigaon District is famous for witchcraft and black magic. Astonishingly, the word "Mayong" is derived from a Sanskrit word "Maya," which means illusion.
GIF: 3.bp.blogspot.com
11. Bird's Suicidal Point!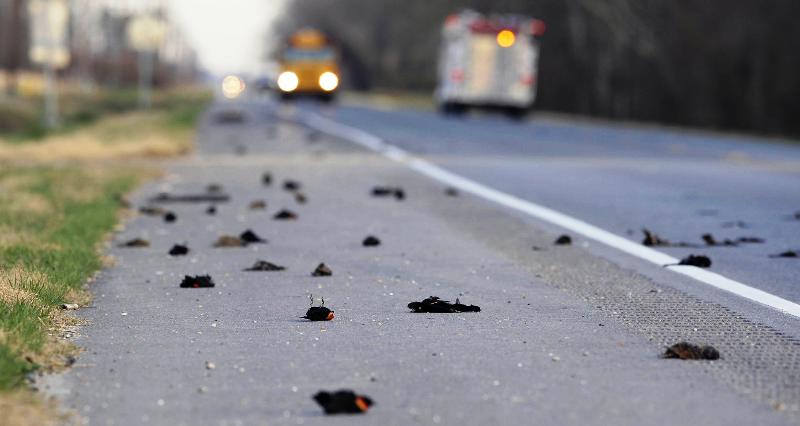 Jatinga, a small village in the Borai hills of Assam, is famous for the phenomenon of "Bird Suicide." For over 100 years, every winter, thousands of birds have committed suicide; the reason for which is still a mystery. Truly bizarre!
Image: hotleisures.com
12. The Ever-Burning Lamp!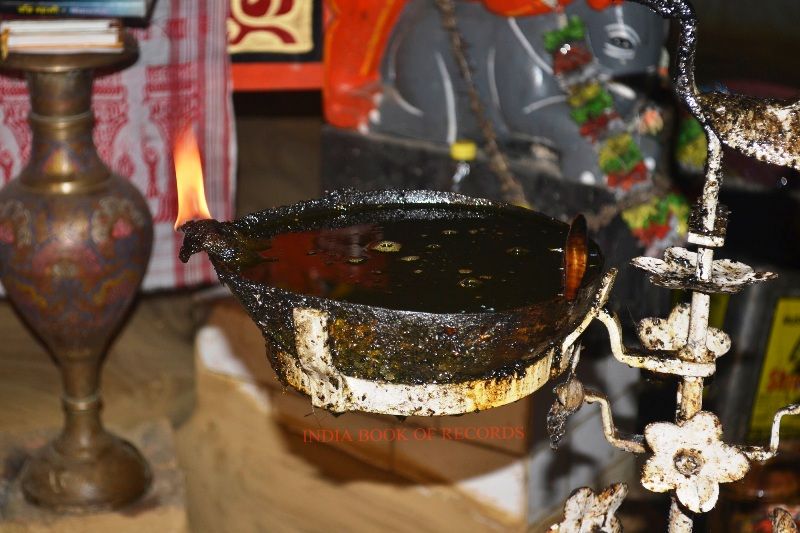 A sacred lamp at a Vaishnavite monastery in Jorhat district has been recognized by the Asia Book of Records, as it has been burning continuously for more than 450 years. According to sources, the lamp was first lighted in 1528 in Dhekiakhowa Bor Namghar and has been kept burning since then by the locals.
Image: indiabookofrecords.in
13. Come, And Witness The Barter System!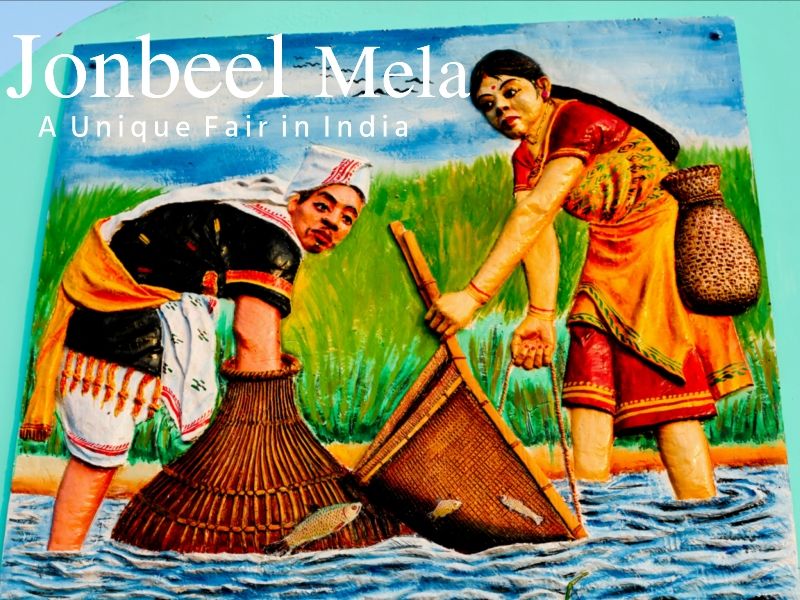 A very lesser-known but unique event takes place some 30 kilometers away from the Guwahati city at Dayang Belguri in Morigoan district. The three-day fest is unique in its own way; as it revives the obsolete concept of 'Barter System.' The festival is inaugurated by the King of the Tiwa tribe and people exchange their agricultural and native products.
Image: traveldiaryparnashree.com
14. The Famous Kamakhya Temple!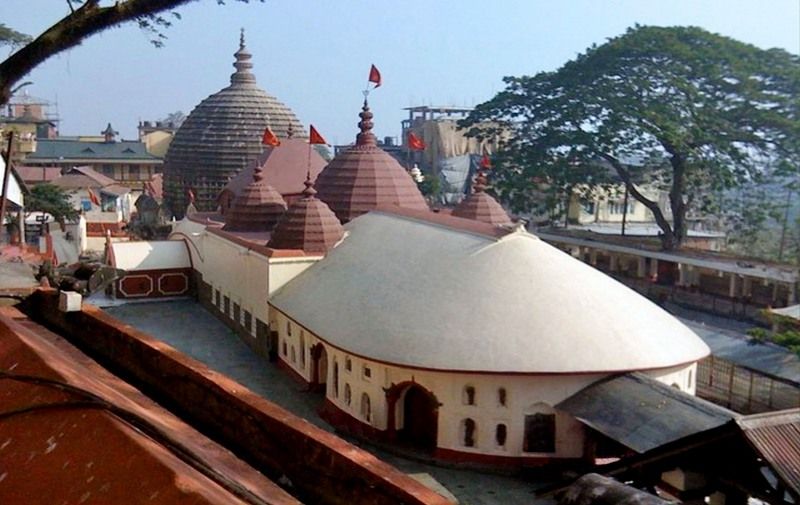 The Maa Kamakhya Temple situated at the Neelanchal Parvat in Guwahati is one of the 108 Shakti Peeths. The Kamakhya Shakti Peeth is considered as the most powerful Shakti Peeth.
Image: i.ytimg.com
15. Asia's Largest Dry Fish Market!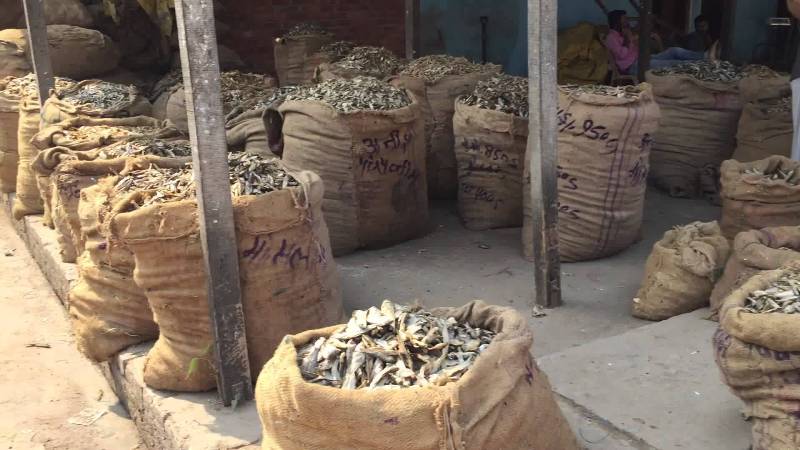 Asia's largest dry fish market is situated in Jagiroad, a place close to Guwahati. The market operates for three days a week and exports to countries like Malaysia, Bhutan, and few other South Eastern countries.
Image: i.ytimg.com
16. Gateway To Northeast India!
Assam can be called as Gateway to Northeast India; as it is the only State that is connected to Siliguri Corridor via NH31.
Image: thegreenerpastures.com
17. Assam's Iconic One-Horned Rhino!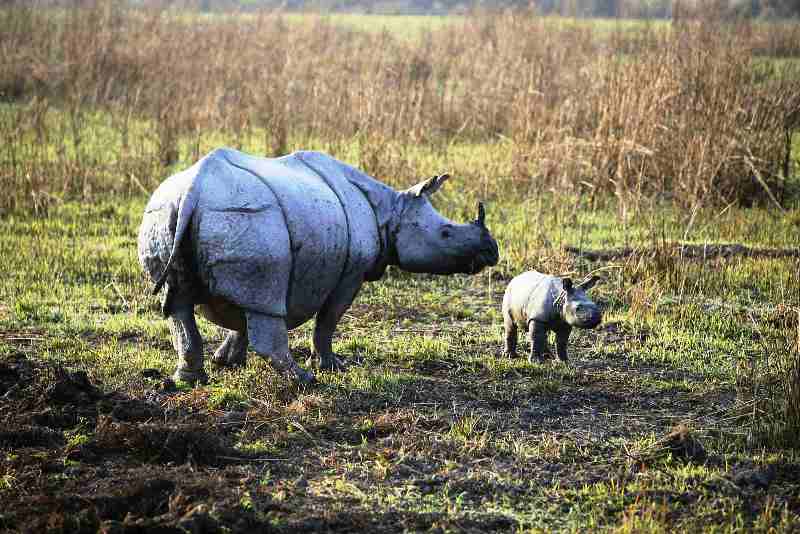 The largest of the rhino species, the Greater One-Horned Rhino's shrinking population is only concentrated in the Northeastern States of India, especially in Assam. One-Horned Rhino is also the State Animal of Assam.
Image: cntraveller.in