The Atlas Mountains Range consists of mountain peaks that run along the north-western portion of the African continent, extending through modern day Morocco, Algeria, and Tunisia. This mountain range is always known for its challenging and difficult terrain. If you are planning to visit the Atlas Mountains, you must know about what the journey is like. Here are some interesting facts about the long mountain range.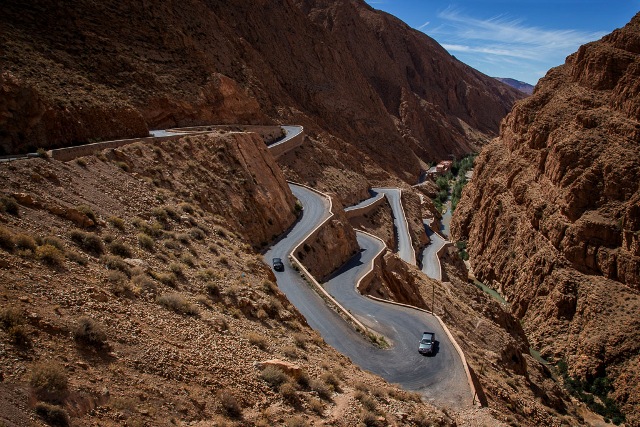 image: www.martycohenphotography.com
1. Extends 1,500 Miles
The difficult terrain of the Atlas Mountains Range extends 1,500 miles, and for this reason, the range served in the past to geographically separate the northern coastline of Africa from the Sahara Desert.
source: www.newworldencyclopedia.org
2. Get Ready for the Rough Terrain!
The terrain of the Atlas Mountain range is particularly difficult to cross due to its extremely high peaks, reaching 4,167 meters. Travelers find it highly challenging. The Way is full of Risks. Tourists find extreme temperature gap. In beginning temperature is hot and warm but as you reach up, it gets cold gradually, but it is a perfect place to the adventurers.
source: Newworldencyclopedia.org
3. Highest Point: Mount Toubkal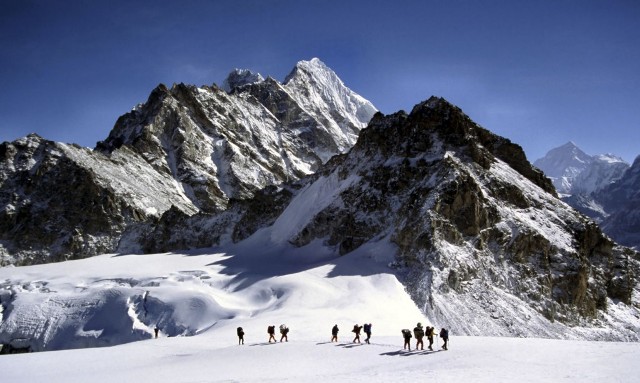 The High Atlas culminates in Mount Toubkal at 13,665 feet (4,165 meters), the highest point in the Atlas Mountains, which is surrounded by high snow capped peaks.
source: britannica.com, image: passandpeak.com
4. Rich in Resources!
The Atlas Mountains are rich in natural resources. There are deposits of iron ore, lead ore, copper, silver, mercury, rock salt, phosphate, marble, anthracite coal and natural gas among other resources.
source: Wikipedia
5. Four Subranges
The range can be sub-divided into four ranges which are:
Middle Atlas, High Atlas and Anti-Atlas (Morocco).
Saharan Atlas (Algeria).
Tell Atlas (Algeria, Tunisia).
Aurès Mountains (Algeria, Tunisia).
source: wikipedia
6. Fatal Earthquake that shook the Atlas
The city of Blida, located in the center of the Tell Atlas range, suffered a fatal blow in the nineteenth century from a strong earthquake. The city of 265,000 inhabitants was completely destroyed.
source: newworldencyclopedia.org
7. Closer to the Sahara Desert
The Atlas can be categorized as a semi-arid mountain range between the tropical waters of the Atlantic Ocean/Mediterranean and the massive Sahara Desert.
source: study.com
8. Home to Many Extinct Species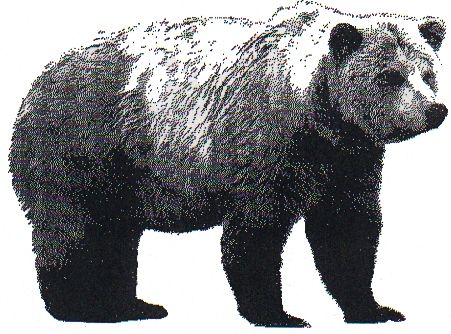 The mountains were home to the Atlas Bear which is now extinct. The Barbary Lion and the North African Elephant were inhabitants of the Atlas Mountains until becoming extinct.
source: interesting-africa-facts.com, image: extinctanimals.org
9. Most Populated by Berbers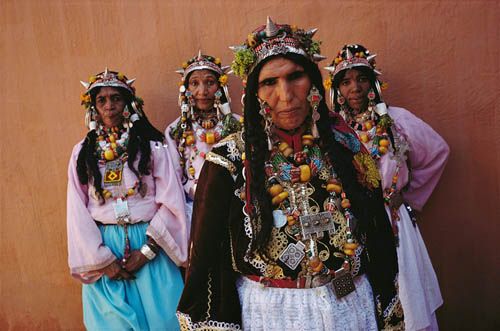 Most of the populations around the Atlas are small villages, rather than cities. The most famous and numerous of the Atlas populations is the Berber People, a North African culture which traces its roots back thousands of years.
source: study.com, image: azuni.co.uk
10. Desertification could not harm the Argan Tree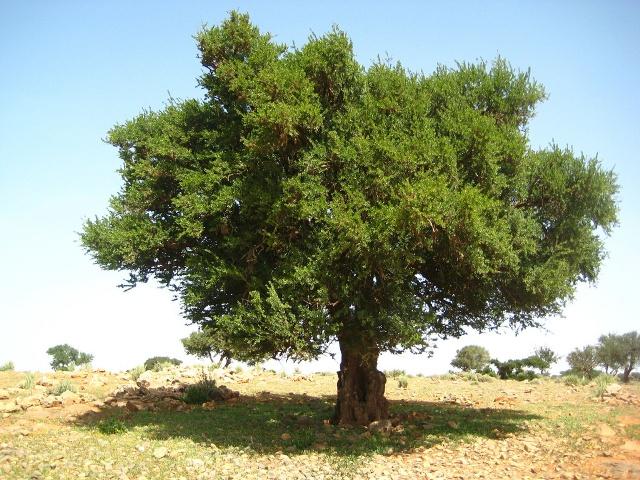 The Atlas region near Sahara has undergone continuous desertification, which occurs when dry land becomes arid. One notable exception is the Argan Tree, an ancient North African tree which has endured desertification and is now a symbol of the region.
source: study.com, image: c8.staticflickr.com
11. Mixed Climatic Conditions Prevail
The Atlas Mountains are the meeting place of two different kinds of air masses—the humid and cold polar air masses that come from the north and the hot and dry tropical air masses that move up from the south.
source: britannica.com
12. Not So Good Communication System
The thick rim of the Atlas Mountains range rises to form a high sill, which creates a barrier hindering communication. However, the mountainous people have their own internal communication system.
source: britannica.com
13. Toubkal National Park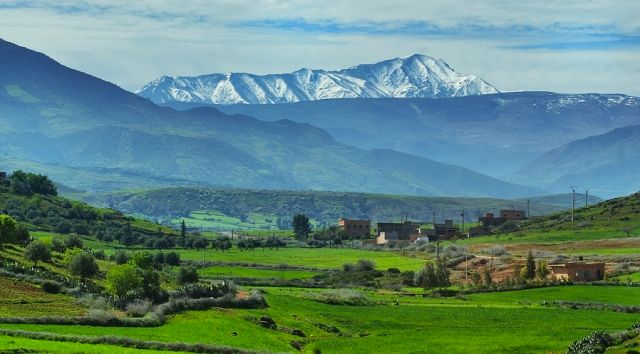 Toubkal National Park is a national park in the High Atlas mountain range, 70 kilometers from Marrakesh in central-western Morocco. Established in 1942, it covers an area of 380 km2. Jbel Toubkal is the highest peak of the park at 4,167 meters.
source: Wikipedia, image: medinatours.net
14. Spectacular Treks and Passes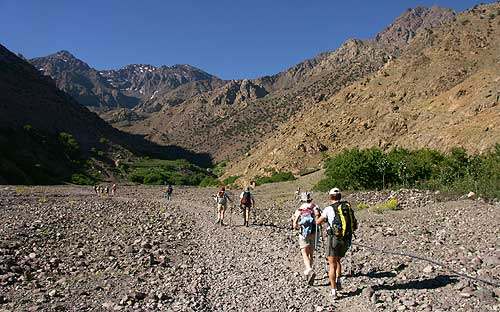 An exploration of Morocco's High Atlas Mountains includes treks up and around Mount Toubkal, the spectacular Tizi n'Tichka Pass, and Kasbah Aït Benhaddou which was featured in films such as Gladiator.
source: insightguides.com, image: penguintravel.com