Vibrant Bengaluru (formerly Bangalore) is one of India's most developed and progressive cities. Buzzing and alive with activity, Bengaluru is considered South India's most alive city. Situated in the heart of South India, this cosmopolitan city has everything that a world city needs. Dive through the article to get some interesting facts about this magnificent city:
1. A City With Many Names!
Apart from being famously called as the "Silicon City of India,"  it is known with many other names like "City of Gardens," "Pub Capital of India" and recently the city has been renamed as "Bengaluru."
Image: deccanherald.com
2. The Urbanest City!

Bengaluru is the 3rd most populous city in India & it ranks 5th for being the urbanest assemblage in the country.
Image: teriin.org
3. Splendid Air Show!
An urban town in Bengaluru, Yelahanka, organizes International Air Show once in every two years with an aim of bringing the manufacturers and buyers across the globe under one roof.
Image: newindianexpress.com
4. An Abode To Science Lovers!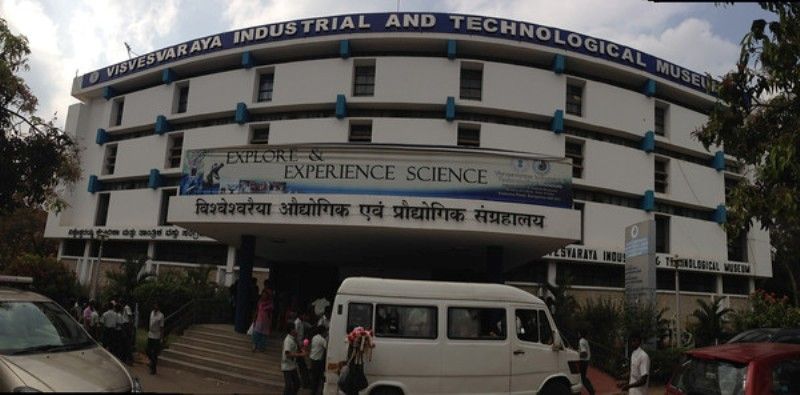 Visvesvaraya Industrial and Technological Museum is a great sight for science enthusiast with an objective of nurturing interest in Science among students, thus, encouraging them to pursue Science as a career.
Image: smugmug.com
5. The World Famous Bull Temple!
Basavangudi is one of the oldest towns in the Bengaluru city which is famous for its sacred Bull Temple with a height of 4.6 m attracts many visitors across the country to visit this site.
Image: holidify.com
6. Home To The South Ganga!
Shivagange Hills are popular among avid travelers for trekking and pilgrims; as it is a site of holy importance to them. Its mountain peak is in the shape of 'Shivlinga,' which is 1368 m high above the sea level and has a small tributary flowing, locally called as 'Ganga of the South.'
Image: thewire.in
7. Madiwala Lake: A Must To Visit Spot!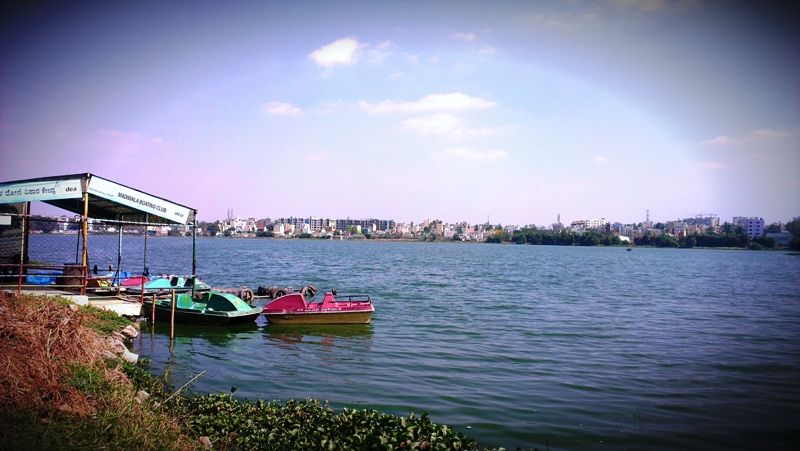 Built by the longest ruling dynasties of South India, The Chollas, the longest lake in Bengaluru, Madiwala Lake is a must to visit spot in the city as it thrills the visitors with its scenic beauty and its migratory birds.
Image: gayathrisetty.files.wordpress.com
8. A Heaven To The Plant Lovers!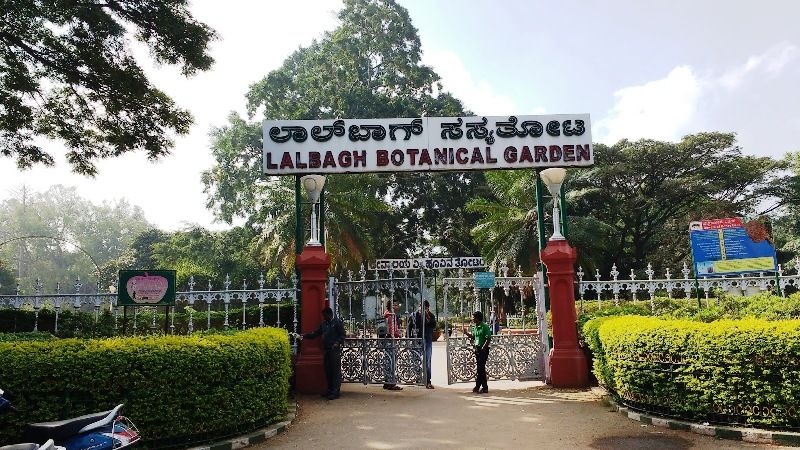 Popular as 'Lalbagh,' this botanical has one of the largest collections of tropical plants, it also has a unique glass house and hosts two annual flower shows.
Image: 4.bp.blogspot.com
9. Want To Get Inspired?: Visit The Pyramid Valley!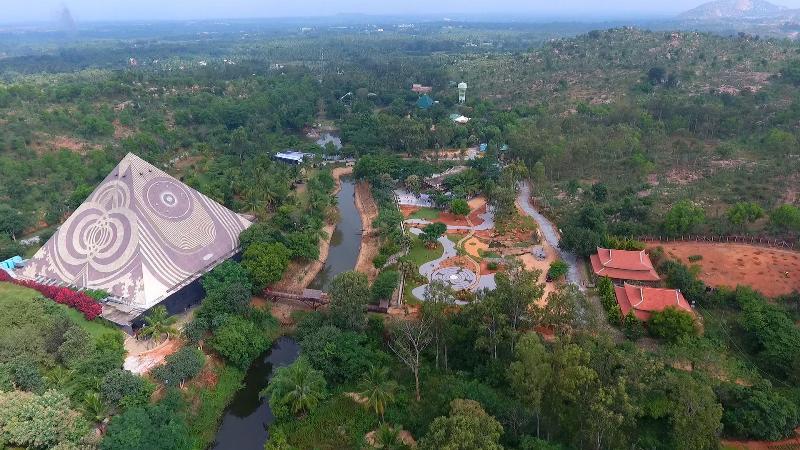 Popular as Tower of Inspiration, Pyramid Valley is a site to visit in Bengaluru.  Pyramids are known as the storehouses of energy and meditating in this world's largest pyramid structure provides your soul with ultimate relaxation and inner peace.
Image: worldarchitecture.org
10. India's 3rd Busiest Airport!
Bengaluru ranks the 3rd busiest airport in India, after Delhi and Mumbai.
Image: ewebbuddy.com
11. A Panorama Of Bravery!
Tipu Sultan's Palace also known as 'Bangalore Palace' has preserved the bravery of the king of The Deccan.
Image: i2.wp.com
12. The City Of Gardens!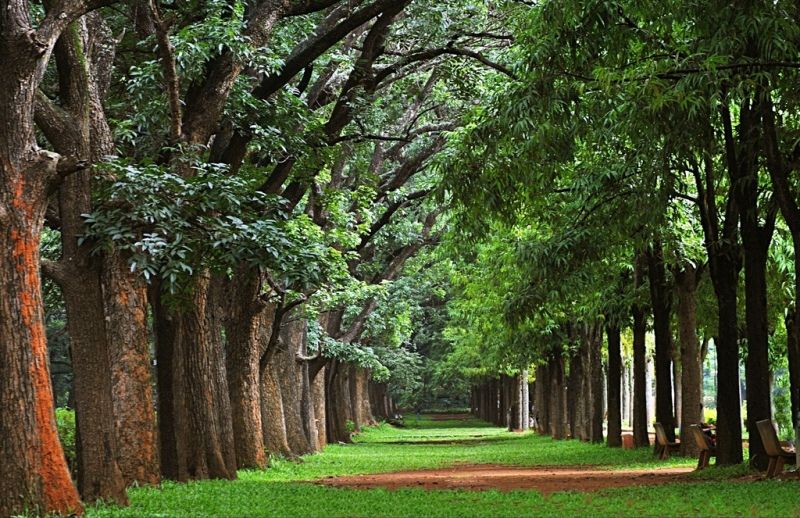 The Cubbon Park in the heart of the city expands across 300 acres of land with lush green trees, colonial architecture and walking trails give the residents a place to rejuvenate themselves in the lap of nature.
Image: blog.gyanlab.com
13. Love To Bargain: Visit Chickpet Market!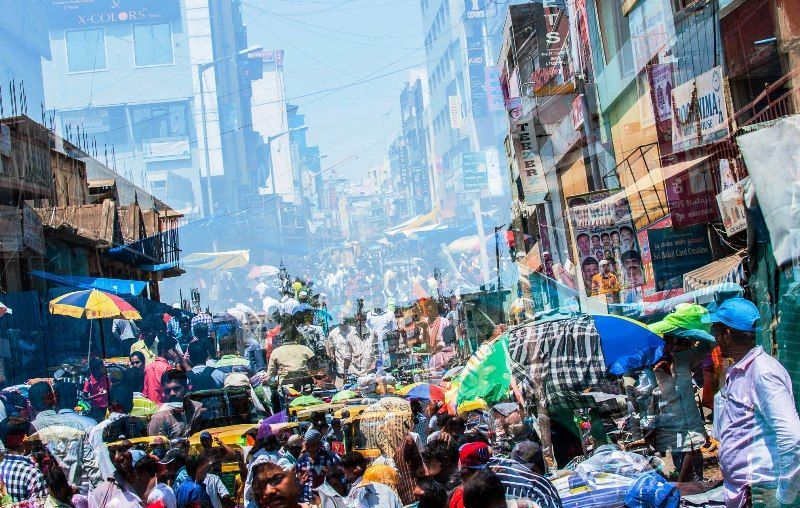 One of the busiest and the oldest markets in the city, Chickpet Market is best known by the buyers who love to bargain from anything to everything.
Image: rk.abcd.co.in
14. Mavalli Tiffin Rooms (MTR): The Originator of Rawa Idlis!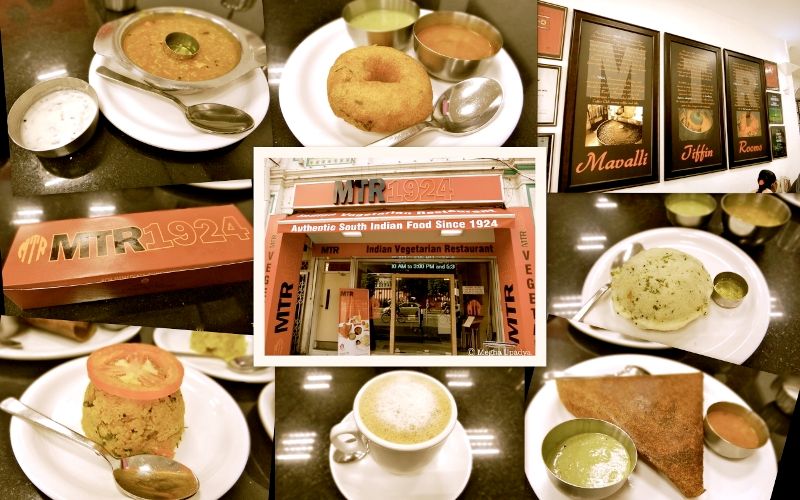 Your visit to Bengaluru would be incomplete if you don't visit MTR on Lal Bagh Road and get a relief from your starving tummy with those steamy idlis seasoned with cashews and mustard seeds.
Image: 4.bp.blogspot.com
15. A Perfect Place To Watch The Sunrise And The Sunset!
Sankey Tank is one of the oldest artificial lakes in the city best loved by the city joggers and the nature enthusiasts to experience a perfect sunrise and the sunset. Nandi Hills is just a short drive away which will give you a breathtaking view of the sunrise.
Image: artmajeur.com
16. Experience City's Foodie Delight!
Bengaluru is a city which will make your taste buds watery, as you can experience a wide variety of cuisines at various food points in the city. This city is known to have its own chains of fast food joints called as "Sagars" as you can find it at every 200-meter distance.
Image: wheelstreet.com
17. Feel The Wilderness In Bannerghatta Biological Park!
Spread across 104.27 sq km, this park includes Butterfly park, Rescue center, Zoo, and Safari so that the visitors can immerse themselves in nature and observe animals in their natural habitats.
Image: i1.wp.com
18. Amusement Parks for Adrenaline Junkies!
If something can pop up your heart out then it is undoubtedly the amusement parks which will give you an adrenaline rush. Wonder la, Fun World and Water World Amusement Parks are the places which will fill you with joy.
Image: res.cloudinary.com
19. Art Of Living International Center!
The humanitarian movement started by Shri Shri Ravi Shankar's Art of Living is headquartered in the heart of the city. The center is well known to the world for providing the famous breathing technique called 'Sudarshan Kriya,' meditation, yoga techniques and personality development courses.
Image: happinessretreat.org
20. State Legislative Assembly: Vidhana Soudha!
One of the historic landmarks of Bangalore is the Vidhana Soudha with a splendid architecture comprising elements of Indo-Saracenic and Dravidian styles.
Image: thebetterindia.com