Known for his brilliant driving ability and sense of humor, Bubba Watson, is one of the best left-handed golfers especially on the PGA Tour. He is loved by everybody as he's charismatic, funny & refreshingly authentic. Besides his golfing prowess, here are some of the interesting facts about Bubba Watson:

image: flickr
1. Self-coached Golfer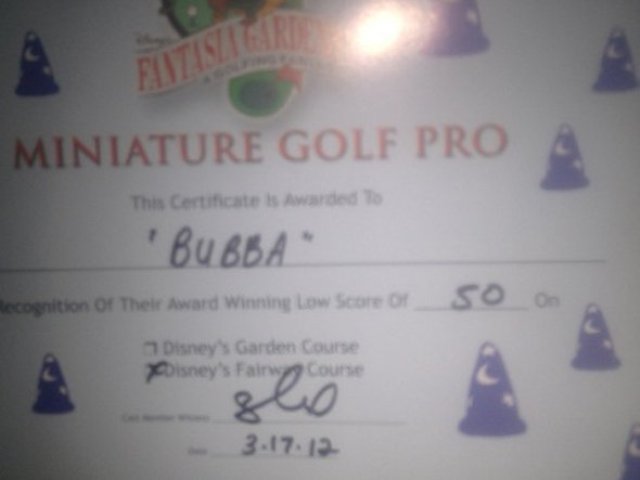 Bubba Watson never took a lesson in Golf. He was just gifted a golf club in his hand by his father.
source: businessinsider.com, image: businessinsider.com
2. Sporty Wife
His wife, Angie Watson (Angela) is 6′ 4″ and is a player of Basketball & has played for the WNBA.
source: wikipedia, image: augusta.com
3. No workouts!
In an interview, he revealed that he doesn't like workouts & barely devotes his time for workouts instead he likes to sleep a lot.
source: businessinsider.com
4. Religious Watson
He has a great faith in Christianity & he regularly attends the Tour Bible Study group.
source: wikipedia
5. Perfect Driver
He is considered one of the longest drivers on the PGA Tour & can hit a ball over 350 yards, generating a ball speed up to 312 km/hr.
source: wikipedia
6. Crying Bubba
On 27 June 2010 in Cromwell, Connecticut, Bubba tearfully dedicated his 1st PGA Tour win to his parents.
source: wikipedia, image: oregonlive.com
7. Bubba's iconic car
He owns the iconic car- General Lee from the TV series- The dukes of Hazzard for $110,000.
source: uk.sports.yahoo.com, image: sportingnews.com
8. Bubba & "Oh Oh Oh"!
He appeared in the single- Oh Oh Oh of the band- Golf Boys along-with Ben Crane, Hunter Mahan & Rickie Fowler.
source: wikipedia, image: youtube
9. Bubba's Hovercraft
The YouTube video of Bubba's hovercraft has received more than 9.1 million views so-far.
source: wikipedia
10. Bubba's mansion
In 2013, Bubba Watson bought the mansion of Tiger Woods in Florida for $5.6 million.
source: golf.com, image: dailymail.co.uk
11. Adopted Children
Bubba Watson adopted Caleb (his son) in 2012 & Dakota (his girl) in 2014 as he could not have a natural child.
source: wikipedia, image: qpolitical.com
12. Philanthropist Bubba!
He donates a major fraction of his time & money to charity.
source: wikipedia