Charlie Sheen is an American actor, popularly known for his roles in movies like Platoon, The Three Musketeers, Wall Street, and TV roles in Spin City and Anger Management. Here are some interesting facts about Charlie Sheen:
Image: wallpapersdsc.net
1. Born a "blue baby"
He was born a "blue baby." The doctor who saved him was named "Irwin" and Charlie's middle name was in his honor, Carlos Irwin Estevez.
Source: Wikipedia
2. Born to be an actor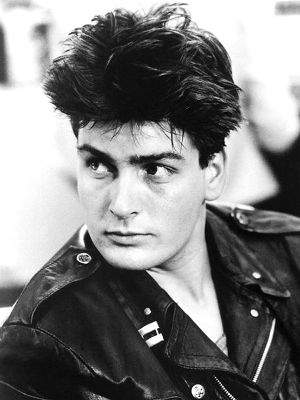 Being brought up in a filmy environment, he was bound to do acting. When he was just 9, he made his acting debut in a TV film, called The Execution of Private Slovik.
Source: Wikipedia, image: imgur.com

3. Star friends!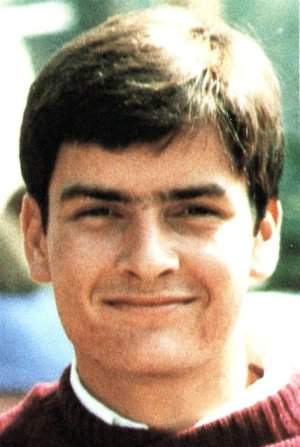 While he was at Santa Monica High School, he made few friends who later became future stars, like Rob Lowe, Robert Downey Jr., and Sean Penn. He made home movies with friends and future actors Rob and Chad Lowe, Sean and Christopher Penn, and Tom Cruise.
Source: contactmusic.com, image:  avaxnews.com

4. Kicked out of High school!
He was expelled from Santa Monica High School after being arrested for credit card fraud, losing the scholarship offer and ending his pro-ball dream.
Source: cnn.com

 5. The breakthrough role
In 1986, his acting career was lifted with the movie Platoon, as the film won 4 Oscars, including Best Picture.
Source: biography.com
6. He loves the ink!!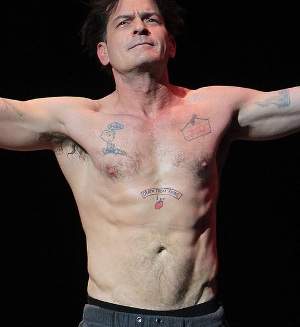 His whole body is covered with 12 tattoos, such as a dragon with glasses, a stingray on his left ankle, wooden sign nailed above his heart, pep squad photo on inner-thigh, etc.
Source: gawker.com, tattos.net

7. An avid gun collector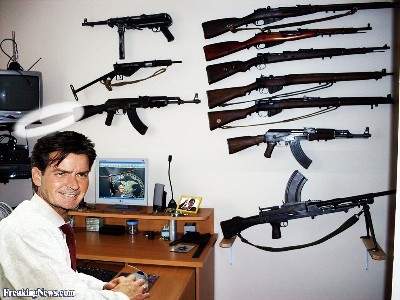 He used to collect guns, and always takes it when he films on location. But, once he accidentally shot Kelly Preston's arm, and now no longer owns any of them after a domestic violence charge.
Source: neatorama.com, image: freakingnews.com

8. Sheen – "The shooter"
In 1990, Sheen was engaged to Kelly Preston. Unfortunately, that engagement ended when Sheen "accidentally" shot Preston in the arm. Preston was fickle with his affection. Who leaves just because they get shot?
Source: my.xfinity.com

9. Accused of physical abuse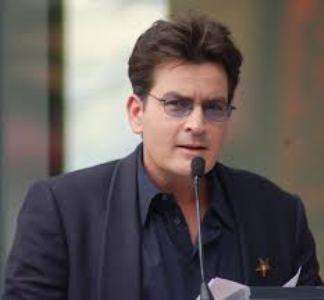 Sheen has been accused of committing physical violence against his former girlfriend, Brittany Ashland, and Denise Richards claimed that his continued threats of physical abuse were one of the reasons she split from him.
Source: cnn.com, image: wikimedia.org

10. A peace of sheen's mind…!
Sheen possesses good writing skills and loves to write poetry about self and society. In 1990, he published a book of his poems called "A Peace Of My Mind."
Source: my.xfinity.com

11. Deep pockets
He is amongst the richest TV actors with the net worth of $ 125 million. His salary on "Two and a Half Men" rose from $350,000 per episode in 2006 to $825,00 per episode in 2008 to $1.25 million per episode in 2010; each season had 22 episodes.
Source: cnn.com, image: wikipedia.org

12. Drug issues
In 1998, he was hospitalized due to the cocaine overdose, and was on probation in California for a previous drug offense, till he entered a rehab clinic. He spent around $500,000 on escorts and drugs before he checked into rehab.
Source: radaronline.com
13. Tweeted his number once
Once he thought he was sending his number to Justin Bieber in a private message, but he by mistake shared his number publicly on his Twitter page. This resulted in a flood of phone calls, and ultimately he had to get a new phone number.
Source: thecelebritycafe.com
14. Sex Legend #2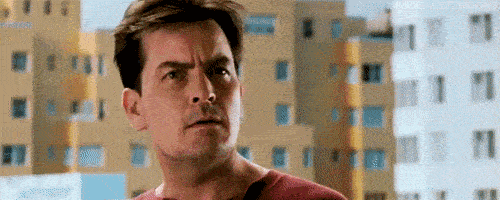 In 2006, he was ranked #2 on Maxim's "10 Living Sex Legends" list, having purportedly slept with over 5,000 women. Sheen also testified in the Heidi Fleiss trial that he had spent over $50,000 on 27 hookers from Fleiss's fleet.
Source: my.xfinity.com, image: tumblr

15. Baseball fan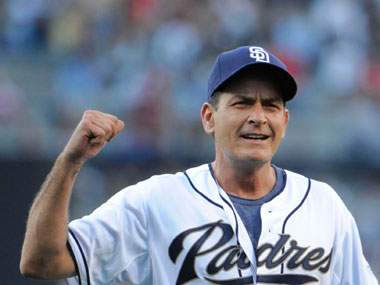 He is a huge baseball fan and an avid Cincinnati Reds fan. He once owned the historic ball hit by Mookie Wilson that rolled between Bill Buckner's legs in the 1986 playoffs. He says he'd rather have one at-bat in the major leagues than win an Oscar.
Source: my.xfinity.com, image: firstpost.in

15. Failed marriages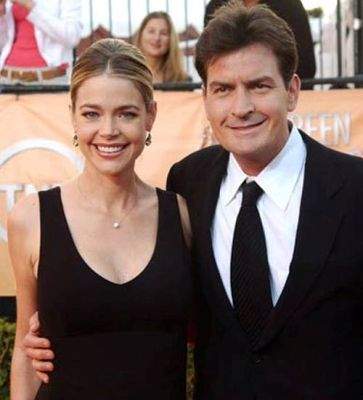 Sheen has been married thrice, to Donna Peele (1995–1996), Denise Richards (2002–2006), and Brooke Mueller (2008–2011), and has 5 children and a grandchild.
Source: Wikipedia, image: mid-day.com

16. Twitter battle with Ashton Kutcher
Both Sheen and Ashton Kutcher are highly competitive TV actors, but things got bad when their twitter battle started after Kutcher got the Two and a Half Men. Sheen once tweeted him "quit barfing on my old brilliant show.", which reflects some ego issues.
Source: thecelebritycafe.com
17. Awards
He has received many awards, such as Golden Globes Award, ALMA Award, TV Land Award, Walk of Fame, Western Heritage Award, etc.
Source: Wikipedia
18. Is HIV positive
Charlie Sheen recently confessed that he is HIV positive. He has diagnosed with the virus 4 years ago and has been paying people to keep it a secret. To stop the blackmailing, he decided to reveal the truth himself.
Source: nytimes.com