Don't you like a baby's drooling smile? Don't you like grandma's cookies? Don't you like mom's scolding when you don't call her when you are supposed to? Some things in life just cannot be disliked! Like the soft, sweet, and pure Dairy Queen ice cream! Like the 'Q' tip that adorns the brand logo of the Dairy Queen! Come on, let's know more about the legendary ice cream brand that has ruined us for other ice creams! Here are some fun & interesting facts about Dairy Queen: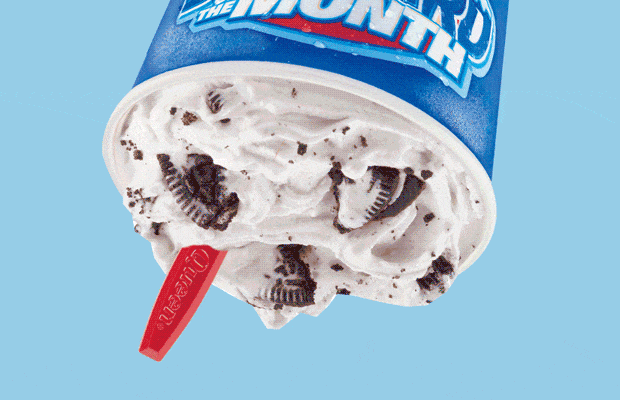 GIF: tumblr.com
1. Grandpa, We Love You
The main person behind the success of Dairy Queen, Jack McCullough is fondly known as "Grandpa"!
Source:mentalfloss.com
2. Promotion Sale? No, Tsunami Sale!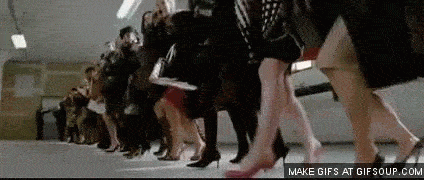 Once, the founder of DQ, Sherb Noble, announced a promotion sale; in which customers can have any Dairy Queen ice cream for 10 cents. The promotion campaign was so big a hit that the founder was afraid that the customers would break the shop. Who wouldn't want a free ice cream, and that too when it's Dairy Queen? The Only regret was that some of us were not born then.
Source:mentalfloss.com, GIF: gifbay.com
3. Dairy Queen Is Hot!
Some outlets of Dairy Queen sell hot items, but those are called, "brazier DQs."
Source:mentalfloss.co, Image: Tumblr
4. Queen Of All The Food Chains! Well, No Arguments
Grandpa was the reason the Dairy Queen got its name! He felt that the company of his was the "Queen of all the food chains"! We agree with you, Grandpa!
Source:mentalfloss.com, GIF: i.pinimg.com
 5. Ssshhhh!!! Secret!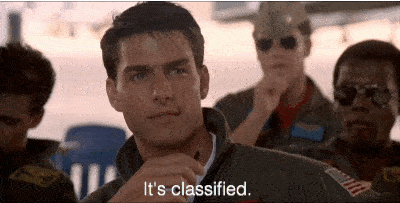 Like many top class brands, DQ too never revealed the ingredients used in their ice creams or any other items! The "Queen" demands security of course! What rocket science they use in making ice creams? Nobody knows!
Source:mentalfloss.com
6. Rapid Growth
Dairy Queen was one of the pioneering companies who followed franchising! It is by franchising that they had gone from 10 stores a year to hundred a year!
Source: answers.com 
7. Which Is More Exotic, Orange Or Milk?
The famous "Orange Julius" is also owned by Dairy Queen! (May be they didn't change the name because "Orange Julius" sounds more exotic than Dairy Queen).
Source:foxnews.com
8. Can't Flip A Blizzard, You Are Fired!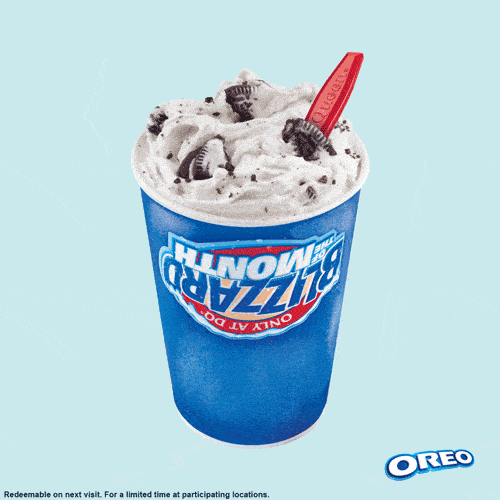 There is a weird tradition at DQ. If any of their employees cannot turn their 'blizzards' upside down, they could be removed from their jobs! It is a way to show the public how thick their blizzard is! Confidence or publicity trick, DQians? Anyway, we are happy as long as we are served that thick blizzard!
Source:mentalfloss.com, GIF: Tumblr
9. Food Chain? Let's Acquire
The Dairy Queen is now owned by Warren Buffet's company, Berkshire Hathaway! These giants just can't resist fast growing food chains, can they? Maybe everybody gets attracted by food!
Source:999thepoint.com, Image: salon.com
10. When DQ Made A Record!
Dairy Queen established a record by making world's largest blizzard weighing, 5,316.6 pounds. The record was broken by another company after some years.
Source: answers.com, Image: nydailynews.com
11. That's What Everybody Likes About Texas
Texas has the largest share in the business of Dairy Queen with the largest number of franchises. That is why it has its motto for DQ, "That's What I Like About Texas."
Source: answers.com, Image: Tumblr
12. The Warren Buffet Effect
DQ is very active in charity and donates to children's causes very frequently. Now that's called "Warren Buffet" effect!
Source: answers.com, Image: Tumblr
13. Star Manager!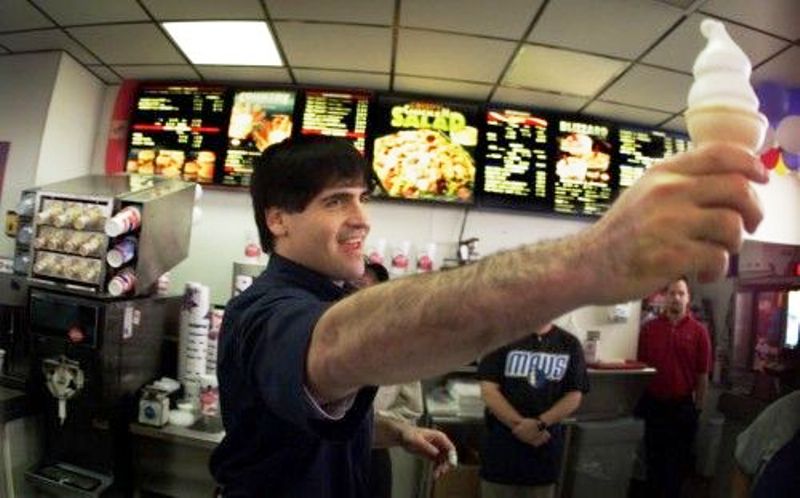 Guess who manages the 'star of ice cream companies'? A star of course! The "Shark Tank" actor Mark Cuban manages the store in Dallas!
Source: answers.com, Image: i.pinimg.com
14. Only One DQ Store!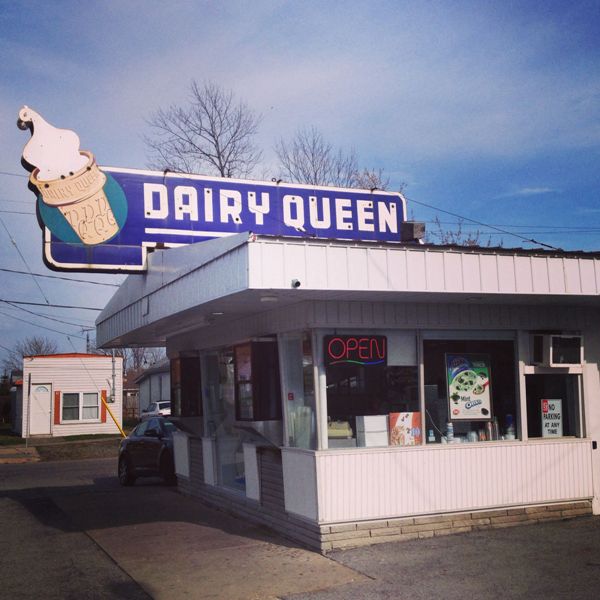 There is only one outlet with the original DQ design. It is located in Port Colborne.
Source: torontosun.com, Image: i.pinimg.com
15. DQ: An Inspiration For McDonald's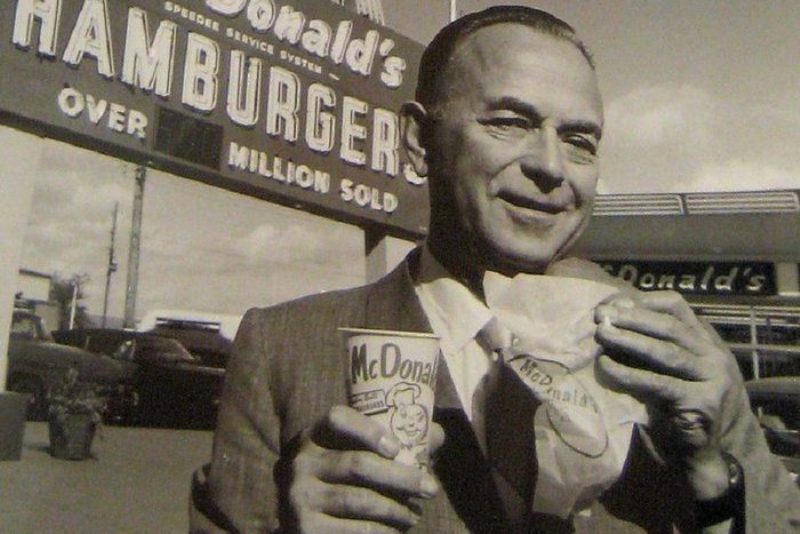 The founder of McDonald's, Ray Kroc supplied materials and machines to DQ outlets. It is where he said he learned about the food industry!
Source: torontosun.com, Image: wealthygorilla.com
16. Celebrity Employees!
Articles about food chains won't end without mentioning famous stars who worked there in their initial stages! DQ also has an impressive 'they-worked-in-our-store-before-they-made-it—big' employees' list, which includes Bonnie Hunt (actress), Martina McBride (famous country singer), Gwen Stefani (singer).
Source: torontosun.com, Image: faithweb.com