Lying in the lap of lesser Himalayas, Darjeeling is one of the most popular tourist spots in India. When most parts of India faces the sweltering heat of Indian summer, Darjeeling provides a cool retreat in the lap of nature. Besides being a mystic hill station, Darjeeling has many other aspects worth knowing. Let's explore some interesting facts about Darjeeling:

Image: wbtourism.gov.in

1. The land of Thunderbolt!
Darjeeling originates from two Tibetan words: "Dorje" and "ling". Dorje signifies thunderbolt which according to Hindu mythology is the staff of God Indra. The word "ling" means an area or spot. So, the name Darjeeling signifies the 'place where there is thunderbolt'.
Source: sooperarticles.com
2. A little bit of Tibet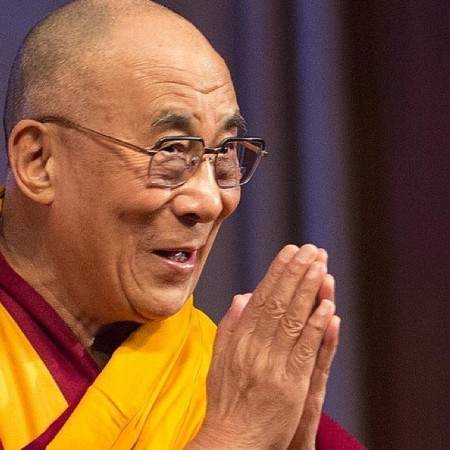 When the Dalai Lama took off from Tibet in 1959, he triggered an outpour of thousands of his fellow countrymen who followed him. Since then, Darjeeling is the home to Tibetan Self Help Refugee Center and has evolved into an important terrain of the Tibetan Diaspora.
Source: wikipedia, image: wikimedia.org
3. Asia's Largest Ropeway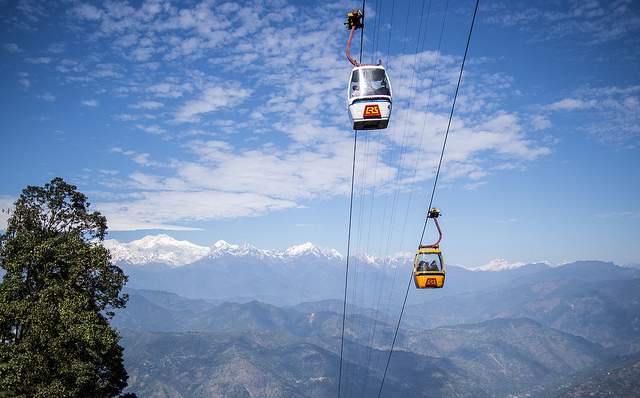 The Darjeeling – Rangit Valley Ropeway is the largest ropeway in Asia. A ride on this ropeway will take you to cloud nine literally as while riding on this ropeway you actually pass through clouds. This ropeway ride is also a treat for the eyes as you can get a view of the wide, lush green tea gardens below.
Source: famouswonders.com, image: flickr
4. The 'Toy Train' Ride!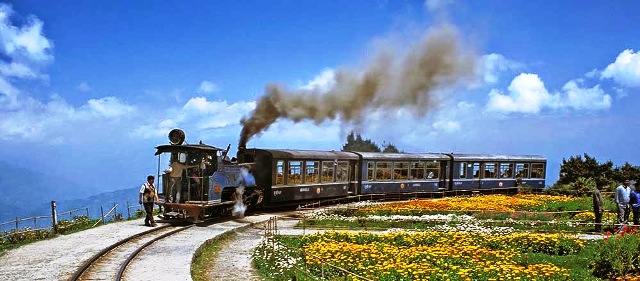 The Darjeeling railway is fondly known as "Toy Train" because of its two-foot narrow gauge track. The hoots and hisses of this train ride transport you back in time and this comparatively slow moving train gives you ample time to take in the beauty of each scenery. This ride is considered as "the most outstanding example of a hill passenger railway" in the world by UNESCO.
Source: wanderlust.co.uk, image: 3.bp.blogspot.com
5. Best view of Kanchenjunga!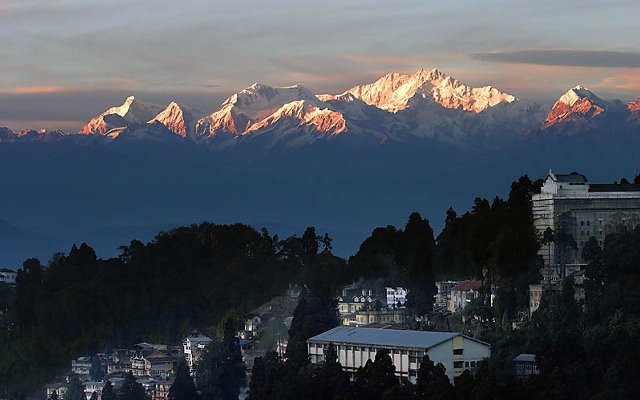 Tiger Hill in Darjeeling presents an awe-inspiring view of sun's first ray hitting the top of Kanchenjunga. One can pack some Darjeeling tea and light breakfast and enjoy the changing colors of the snow capped K2 as the sun rises.
Source: wanderlust.co.uk, image: welcomenri.com
6. Reliving the colonial days
If you are a history enthusiast, then you can relive the days of British India at the Windamere Hotel. The coal fire in the grate and the atmosphere of the bygone Victorian Era will transport you back in time. Originally established as a boarding house for bachelor English, it was later converted into a hotel. It is located on the historic Observatory Hill and you one can catch a glimpse of Nepal, Bhutan, Tibet and also Sikkim from this hill top.
Source: windamerehotel.com, image: wikimedia.org

7. Jaw-dropping Colonial Bungalows!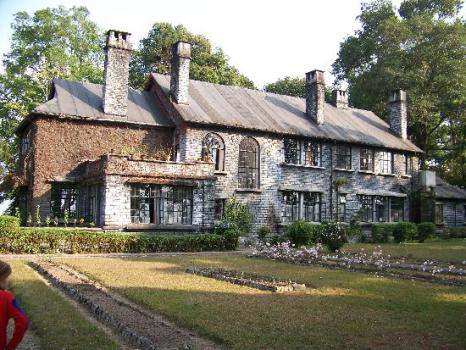 To get a more authentic feel of The colonial rule, Darjeeling offers the tour of some churches and old bungalows built by Britishers during their stay. Two of the most famous colonial era bungalows near Kalimpong are the Morgan House and Crickety.
Source: waytoindia.com, image: tripadvisor.in

8. A Paradise to Tea Lovers!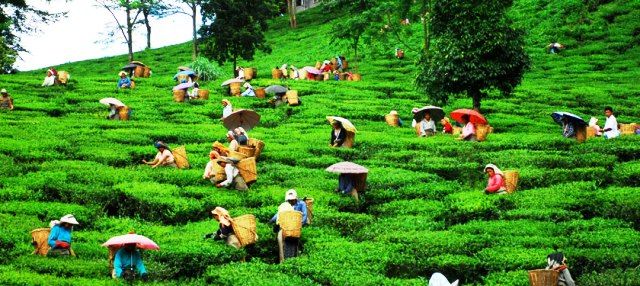 Darjeeling is a Tea lover's heaven. Even if you are not a tea enthusiast, you can visit the vast tea estates like the Happy Valley tea estate which was established in the year 1854. Get friendly with the locals and hear the innumerable stories and ghost stories surrounding these estates. And don't forget to have a sip of the aromatic Darjeeling Tea.
Source: waytoindia.com, image: luxoindia.com

9. The famous Everest Museum!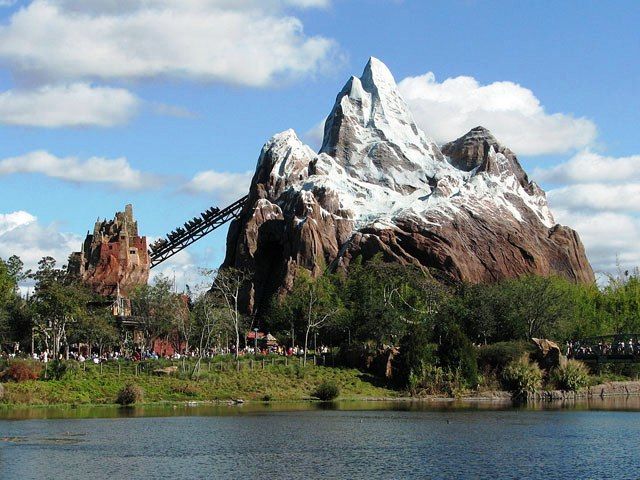 Everest Museum is a unique Museum which showcases mementos and photos of all those people who had ever been ambitious enough to scale the Mount Everest. You can see in the display even the earliest mountain gears used by people while climbing the highest peak. This interesting display will definitely pump up your adrenaline and who knows you might be inspired to take some mountaineering lessons to scale the Everest.
Source: ixigo.com, image: amazonaws.com
10. Meet the discoverer of Darjeeling…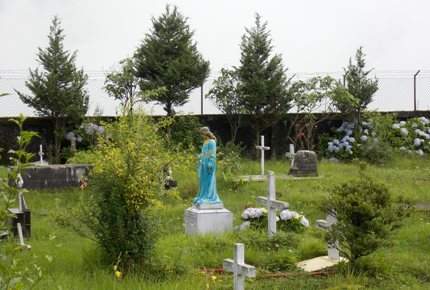 The old cemetery of Darjeeling has been declared as a place of national importance by ASI as it houses the grave of Lloyd who is also known as the discoverer of Darjeeling, in this cemetery. There are some graves dating back to as early as the 1940s!
Source: darjeeling-tourism.com, image: darjeeling-tourism.com

11. Sherlock Homes taught English in Darjeeling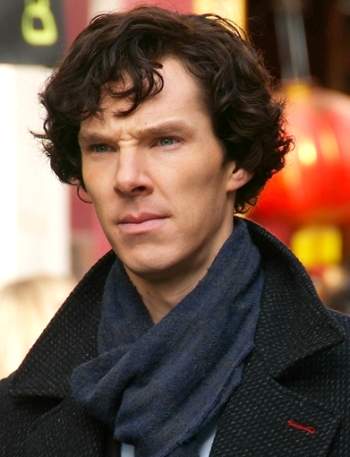 No, not the Sherlock Holmes of Arthur Conan Doyle but similar ballpark. Actor Benedict Cumberbatch who had won the heart of millions of fans for his on-screen portrayal of Sherlock Holmes once taught English in a Tibetan monastery in Darjeeling. This was before he took the role of Sherlock. How lucky the students are who can say, 'I was taught by Sherlock himself!'
Source: scoopwhoop.com, image: wikimedia.org
12. Don't Forget to Shop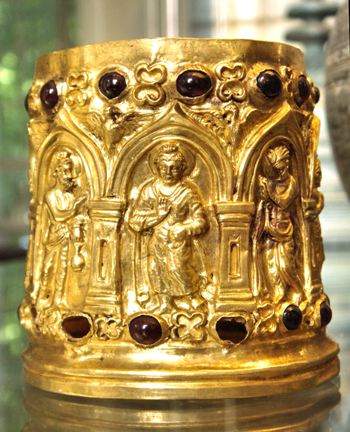 Darjeeling is very diverse in both cultures and religions. The diversity creates an impact on its market. So, one can find a number of souvenirs to bring back home. The local handiworks, various clothes of existing cultures, Buddhist artifacts, Tibetan carpets and a lot more. Also, don't forget to bring back some Darjeeling tea and Himalayan honey.
Source: waytoindia.com, image: wikimedia.org