David Duchovny is an American actor, director, singer and songwriter, famous for his role as FBI agent Fox Mulder on the TV series The X-Files and Hank Moody in Showtime's comedy-drama series Californication. Here are some interesting facts about David Duchovny: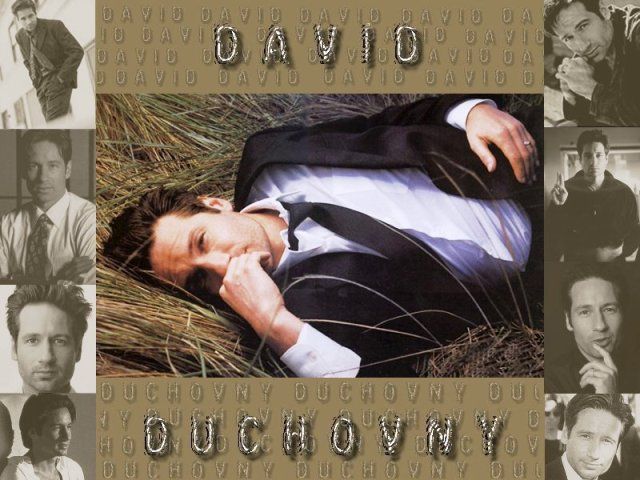 Image: duchovny.net
1. Born to a writer!
David William Duchovny was born on August 7, 1960, in New York. His father Amram was a writer and publicist, and his mother Margaret was a teacher and a school administrator.
Source: Wikipedia
2. The Mama's boy!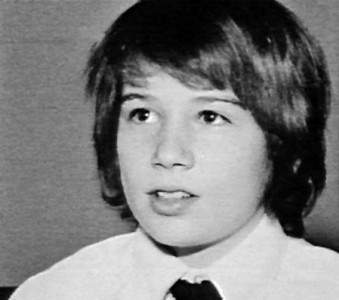 When David was 11, his parents divorced and he along with his elder brother Danny and a younger sister Laurie, went to live with their mother.
Source: biography.com, image: thechive.com

3. An educated actor!
He did his schooling from the Grace Church School and the Collegiate School in Manhattan. In 1982, he did his B.A. in English Literature from Princeton University in New Jersey.
Source: Wikipedia
4. When beer tasted like a success!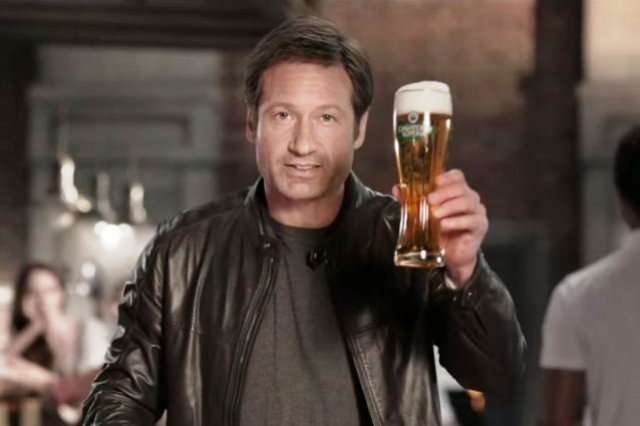 In 1987, he appeared in an advertisement for Lowenbrau beer, a premium German-style lager, which gave him exposure.
Source: biography.com, image: hollywood.com

5. Silver screen breakthrough
In 1988, he made his film debut in the movie "Working Girl," which provided him a bit role in low-budget art flick New Year's Day.
Source: biography.com, image: wikimedia.org
6. Going the distance
Once The X-Files production had to shift from Vancouver to Los Angeles because David didn't like the separation from his then-wife, Tea Leoni.
Source: buzzfeed.com
7. First celebrity in "Who Wants To Be A Millionaire"
In 2000, he took part in the Celebrity edition of "Who Wants To Be A Millionaire," and answered 13 questions correctly giving him $250,000 for his charity. Later, he answered his $500,000 incorrectly resulting in a $218,000 loss, and he left with $32,000.
Source: imdb.com, image: oocities.org

8. Not an iPhone person
Shocked!? He doesn't feel the need of an iPhone and has a Cingular Blackberry.
Source: latimes.com
9. From beer to ice!
He has a net worth of around $60 million and has endorsed brands like Lowenbrau Beer, Saks Fall, Labatt Ice, UK Ford Mondeo, and AT&T.
Source: therichest.com, image: wikimedia.org

10.  He too needs the entertainment!
The Rolling Stones, the Black Crows, Sly and the Family Stone, Seventies Funk, disco music are among his favorites. He is a huge fan of The Godfather movie and has watched it a million times.
Source: duchovny.net
11. Wedding ring allergy
He had an allergic reaction to metal which prevents him from wearing his wedding ring at times.
Source: themcelebrity.wordpress.com
12. A vociferous reader!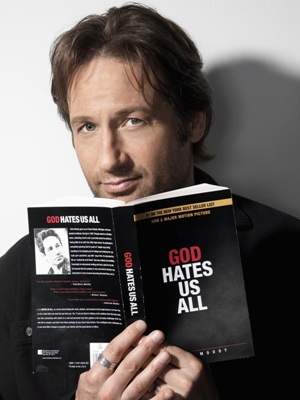 He loves reading and his favorite books are: Elmore Leonard's "Bandits," Norman Mailer's "The Executioner's," Thomas Pynchon's "V," Sam Shepard's "Seven Plays," and Gary Shandling's "Confessions of A Late Night Talk Show Host."
Source: aceshowbiz.com, image: fanshare.com

13. Issues with 20th Century Fox
Before season 7 of The X-Files, he sued 20th Century Fox because they had undersold the rights to their affiliates which cost him big money.
Source: buzzfeed.com
14. Same story of marriage & divorce!
In 1997, he married actress Tea Leoni and had two children, but got divorced in 2014.
Source: Wikipedia, image: xfilesuniverse.com

15. A sex addict!
On August 28, 2008, Duchovny announced that he had checked himself into a rehabilitation facility for treating sex addiction.
Source: Wikipedia, image: wikimedia.org

16. Awards received
He has won several awards, such as Sci-Fi Universe Award, National TV Award, Golden Globe Award, Aftonbladet TV Prize, Satellite Award, American Comedy Awards, etc.
Source: Wikipedia