Demi Moore is an American actress who came into limelight, after being part of a group of peers who were dubbed the "Brat Pack." In the 80s and early 90s, she prevailed herself among the leading ladies. Here are some interesting facts about Demi Moore you may not know: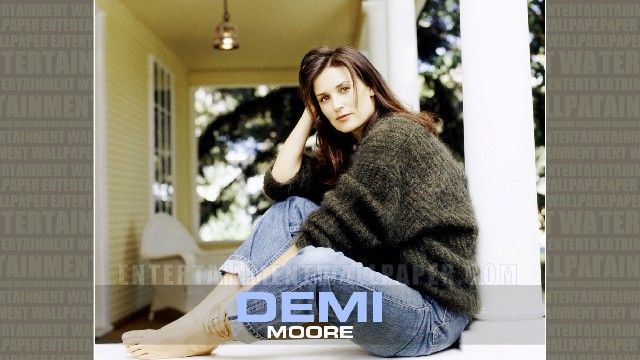 Image: entertainmentwallpaper.com
1. Disturbed childhood!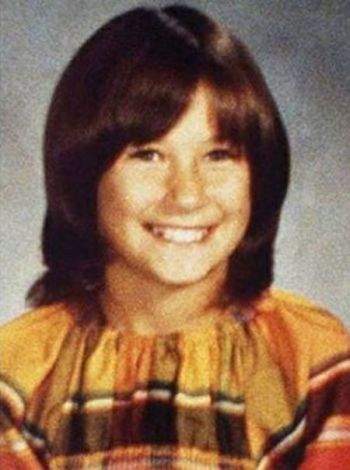 Demetria Guynes or Demi Moore was born on November 11, 1962, in Roswell, New Mexico. Her father, Charles Foster Harmon, Sr., left her mother, Virginia Beverly before she was born. Her stepfather, Danny Guynes was a newspaper advertising salesman, who committed suicide in 1980, 2 years after separating from her mother.
Source: Wikipedia, Image: gazettereview.com
2. Education is not everybody's cup of tea!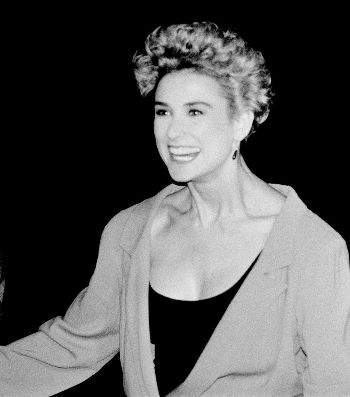 Moore attended Fairfax High School in Los Angeles, but didn't complete her graduation there, instead, worked as a pin-up model.
Source: Wikipedia, Image: Wikimedia

3. Who inspired her for acting?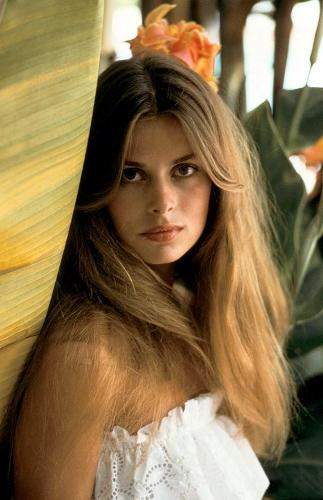 When she was living with her first husband, Freddy Moore, actress Nastassja Kinski lived right next door to them. She inspired Demi to move into acting.
Source: boomsbeat.com, Image: Flickr

4. One of the richest actresses!
She is regarded as the first actress to reach $10 million mark salary and got $12.5 million to star in Striptease. She has a net worth of $150 million, out of which she got $90 million, after divorcing from Bruce Willis.
Source: aceshwbiz.com
5. Arsenal FC fan!
Demi Moore is a big fan of Arsenal Football Club and loves to watch their home games whenever she is in London.
Source: kgbanswers.com, Image: media1.popsugar-assets.com

6. Strange beauty secret!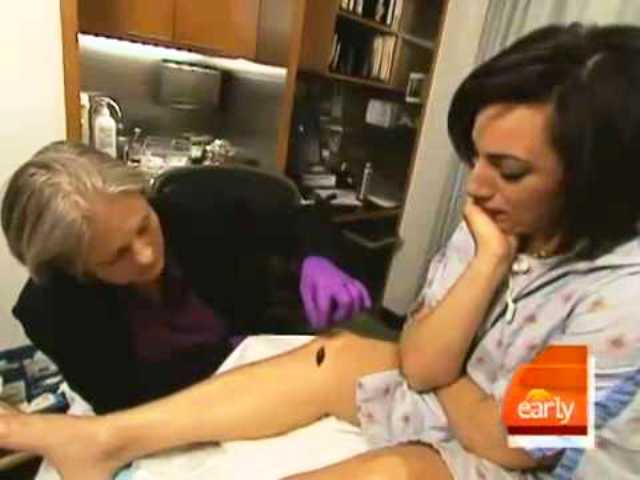 In 2008, she went to Austria, to have a leech therapy to help her fight aging.
Source: kgbanswers.com, Image: i.ytimg.com
7. The best-dressed couple!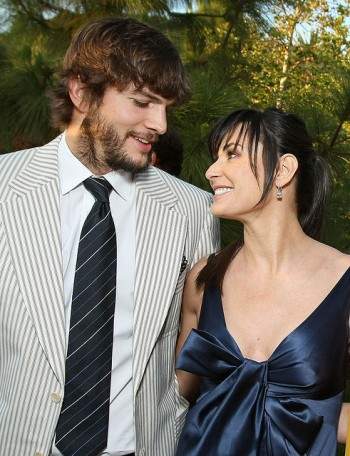 In 2007, Demi and her then-husband Ashton Kutcher were #6 Best Dressed Couple in the World in a poll by Vanity Fair Magazine.
Source: boomsbeat.com, Image: Flickr

8. Doll collection at its peak!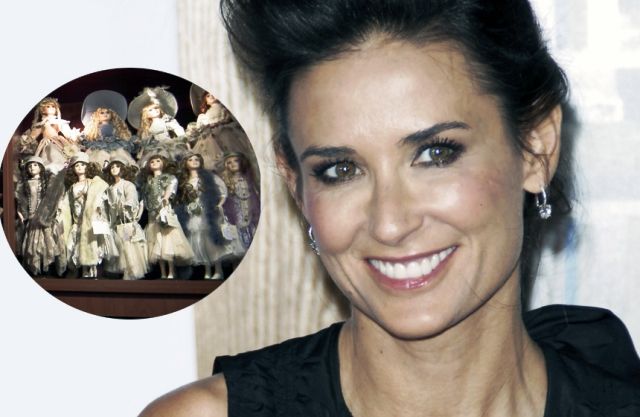 She is considered as the world's most high-profile doll collector, and her favorite is the Gene Marshall fashion doll. She also had a separate house to shelter her 2,000 dolls.
Source: boomsbeat.com, Image: alux.com
9. Success in production!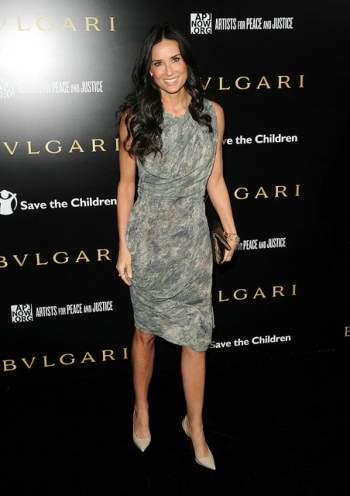 She owns a production company called Moving Pictures, which made movies like Austin Powers: International Man of Mystery(1997) and its sequels Austin Powers: The Spy Who Shagged Me (1999) and Austin Powers in Goldmember (2002).
Source: boomsbeat.com, Image: Flickr

10. A staunch vegan!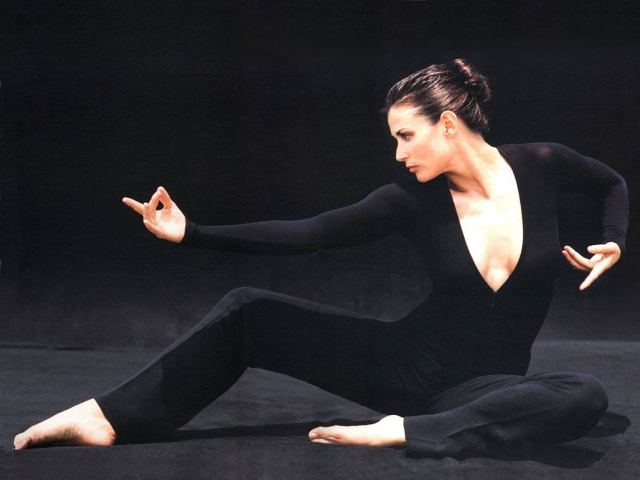 She credits vegan diet and yoga for her looks. Her raw food diet is made up of 75% uncooked ingredients which provide nutrition and vitamins.
Source: inquisitr.com, Image: 1.bp.blogspot.com
11. Big fan of Susan Boyle!
She's a big fan of Susan Boyle, a Scottish singer who was a contestant on Britain's Got Talent of 2009. When she wrote about her on Twitter, her millions of followers helped to turn Boyle into a global megastar.
Source: boomsbeat.com, Image: wikimedia.org

12. Life's turn around!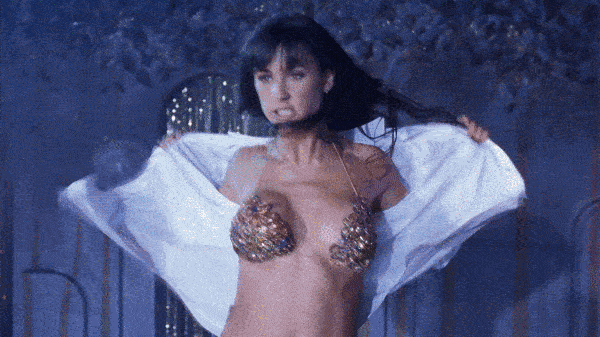 In the movie, St. Elmo's Fire of 1985, she was given the role of a coke addict party girl. For that, she had to sign an agreement specifying that she would stop her alcohol and drug abuse, which turned her life.
Source: imdb.com
13. Replaced Madonna!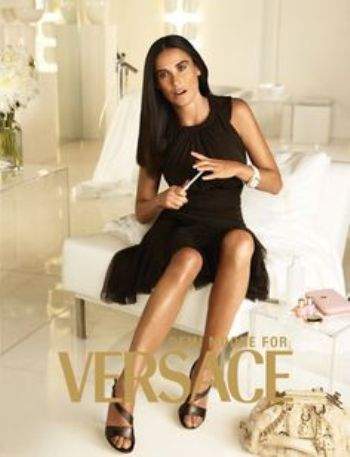 Demi Moore replaced Madonna as the face of the Versace fashion house in the 2005-2006 campaign by the Italian designer Donatella Versace.
Source: boomsbeat.com, Image: pinimg.com
14. A harbinger of child welfare!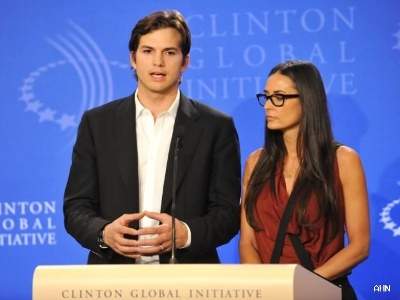 In 2009, she along with her then-husband Ashton Kutcher launched The Demi and Ashton Foundation (DNA), against child sexual slavery.
Source: boomsbeat.com, Image: momentscount.com

15. A sincere work is always paid!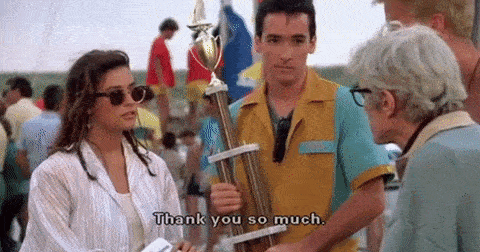 She won various awards, such as People's Choice Awards, MTV Movie Award, Academy of Science Fiction Award, Hollywood Film Award, Independent Spirit Award, etc. She is also one of the few people who has won back to back awards at the Razzies. She won Worst Actress of 1997 for her performances in the films The Juror and Striptease, then again the next year for her role in G.I. Jane.
Source: imdb.com, Image: Flickr