Dhaka or Dacca is not only the capital city of Bangladesh but also the economic and ethnic nucleus of the country. Being an overly populated place with whooping 17 million people, this industrial, commercial, agricultural, political and administrative hub is not just a quiet and retiring place. Although always gushing with a superbly chaotic traffic, the sumptuously cultural as well as heritage rich landscape sure does leave no chance to paint a resplendently vivid image in the hearts of sightseers. Besides being the heart of Bengali culture, Dhaka has many other things worth knowing. Here are some interesting facts about Dhaka: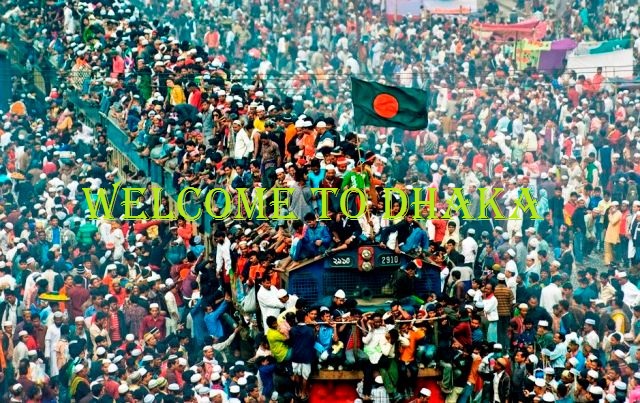 image: alochonaa.files.wordpress.com
1. Make Your Own Shoes!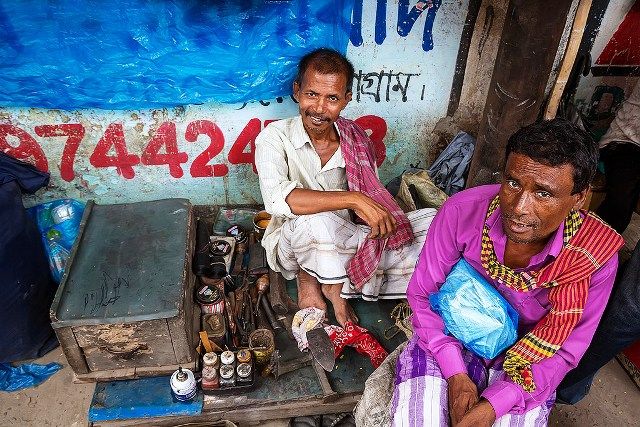 While in Dhaka, you can experience the grafting of a cobbler. Here, you can design your own shoes and could be paid for the same.
source: travelblog.org, image: pinimg.com
2. Rickshaw Capital
With more than 800,000 rickshaw pullers in the city, Dhaka is considered the Rickshaw Capital of the world. According to estimates, rickshaws can run Bangladesh for about a month with approximately $4.8 billion.
source: dhakatribune.com, image: 3.bp.blogspot.com
3. Delicious Cuisines!
Unlike most cuisines being westernized with time, this locale holds the diverse range of native curries, rice, and other regional foods.
source: travelingeast.com, image: jishankhan.files.wordpress.com
4. Cricket Mania!
The Bangladeshis worship Cricket! Moreover, Dhaka is home to not only the national stadium but country's top Cricket celebrities too. Besides that, every street, every playground, every rooftop holds stories of endless victories and losses between mini-independent teams.
source: travel.cnn.com, image: travel.cnn.com
5. Home to a number of Architectural Heritage!

Dhaka houses a good number of architectural heritages. The old part of the city has lots of mosques and establishments like Liberation War Museum, Bara Katra, National Assembly Building, Ahsan Manzil. Bangladesh itself has a good number of parks, monuments, religious sites and ancient structures.
source: lonelyplanet.com, image: 3.bp.blogspot.com
6. Endless Festivals!
A variety of festivals and cultural events are hosted in the capital city of Dhaka. Biannual Dhaka Art Summit, the Dhaka literature festival, and the annual Ekushey Book Fair are just a few!
source: factfile.org, image: b-change.me
7. Cheap Currency!
The currency used in Dhaka (Bangladesh) is extremely weak. You would get almost 80 Bangladeshi Taka in lieu of 1USD.
source: travelingeast.com, image: daily-sun.com
8. Silky City!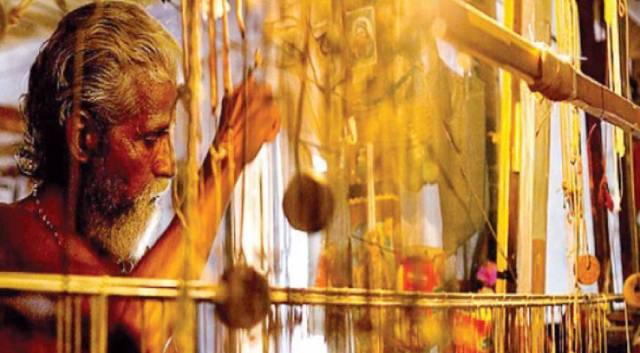 Whatever be the shop, this historical city is stuffed with the utterly gorgeous pure silk fabric. A lot of variations like cotton silk, Banarasi silk leave no stone unturned to provide myriads of options for fabric lovers.
source: travelblog.org, image: dhakatribune.com
9. The Vibrant Market of Dhaka!
The colorful Shankaria Bazaar, also known as the Hindu Street in the Muslim-dominated Dhaka, holds the essence of the capital City of Dhaka. The 300 years old market offers a vibrant view of country's art & cultural heritage.
source: travel.cnn.com, image: thelayovers.com
10. The story behind its name!
There are many theories behind the naming of Dhaka. The most popular one is that it was named after the hidden Goddess Dhakeshwari. The other theories suggest it could also be named after Dhak tree or Dhak, the musical instrument.
source: travelingeast.com, image: nijhoom.com
11. Traffic Jams are normal here!
Sure, many Asian cities could stake a claim for being world's most traffic-congested cities. But, when it comes to Dhaka, it's the worst in terms of traffic congestion. Even in non-peak hours, the traffic lights act as mere decorations.
source: travel.cnn.com, image: sujonhera.files.wordpress.com
12. The lifeline of Dhaka!
Once the main lifeline of the city, Buriganga River flows through the southwest end of the city. Although heavily polluted, the Buriganga River plays an important role in the socio-economic life of not only the people of Dhaka but the whole of Bangladesh.
source: rangandatta.wordpress.com, image: ak3.picdn.net
13. The Grandeur Pink Palace!
To have a glimpse of how the elite in Dhaka used to live, head to Ahsan Manzil. Also known as the "Pink Palace," once it was home to Dhaka's wealthy Nawab Family. The building is full of snooker halls, grand ballrooms, and river-view bedrooms.
source: travel.cnn.com, image: i.ytimg.com
14. Home to the concept of Microcredit!
Dhaka is home to Nobel laureate Muhammad Yunus. By establishing Grameen Bank in 1983, he sought to realize his vision of self-support for the poorest of people by means of loans on easy terms. His concept of "Microcredit" as a means of fighting poverty, led him to win the Nobel Peace Prize in 2006.
source: nobelprize.org, image: 3.bp.blogspot.com
15. Home to world's 12th largest Shopping Mall!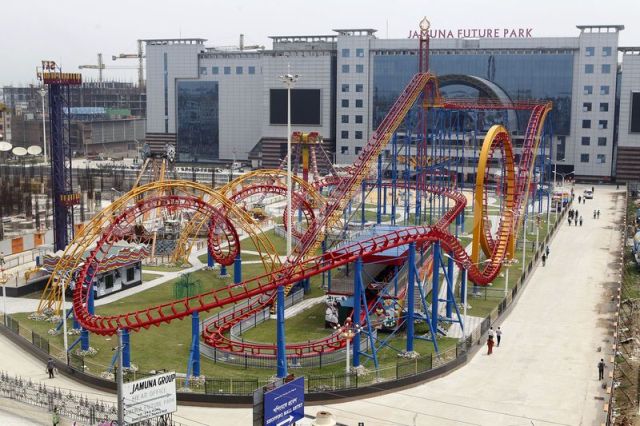 With a total area of 5.45 million square feet, Jamuna Future Park in Dhaka is considered as world's 12th largest Shopping Mall.
source: 10-facts-about.com, image: amaryellowpages.com