Elvis Presley can forever be crowned as "The King;" as his magic never ends. He was the reason behind the popularization of rock and roll music. Besides being one of the most popular cultural icons of the 20th century, Elvis Presley has many other aspects worth knowing. Here are some interesting facts about Elvis Presley and his musical journey:

GIF: elvis100percent.com
1. Rags to Riches Story
Elvis Aaron Presley was born on January 8, 1935, in Tupelo, Mississippi, about 35 minutes after his identical twin brother, Jesse Garon, who was stillborn to Gladys Love and Vernon Elvis Presley. When he was 13, his family shifted to Memphis, Tennessee. His family was so poor that they often relied on government support.
Source: Wikipedia

2. Flunked In Music Class
It's interesting to know that "The king of rock & roll" was not always the king of music. He failed a music class during his high school and was considered quiet and an outsider.
Source: Wikipedia
3. His First Recording Was For His Mother!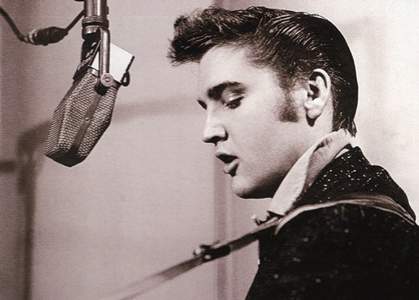 According to reports, he intended to give his first recordings- "My Happiness" and "That's When Your Heartaches Begin" as a gift to his mother in 1953.
Source: rollingstone.com, Image: Flickr

4. First Hit
In 1955, Presley's fan following began mainly because of his unusual musical style and good looks. He signed with RCA Records, and soon after delivered his first No. 1 single with "Heartbreak Hotel."
Source: biography.com
5. A Rockstar Turned An Actor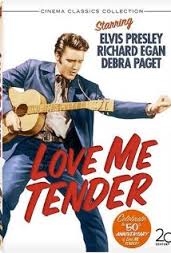 He signed a movie contract with Paramount Pictures in 1956 and as expected, "Love Me Tender," proved to be his 1st box office hit.
Source: biography.com, Image: imdb.com

6. From A Pauper To A Prince!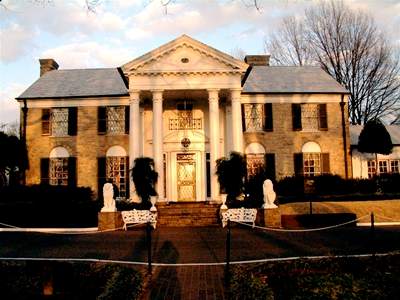 Though he had a rough start in life, it all changed with his success in the music industry. After his massive success at the age of 22, he bought a 13.8-acre mansion called Graceland for $102,500, which served as his home for 2 decades. Now, it serves as a museum and has been declared a National Historic Landmark since March 27, 2006.
Source: biography.com, Image: commons.wikimedia.org

7. A Musical Soldier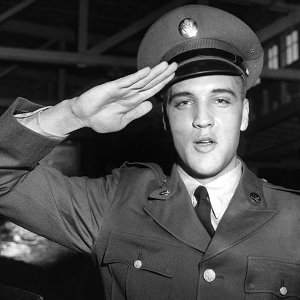 He was inducted into the Army in 1957 and served in Germany until 1960. During this period, his mother, Gladys, died. While in Germany, his spirits were lifted when he met Priscilla Beaulieu, who later became his wife.
Source: biography.com, Image: blog.aarp.com

8. Second Innings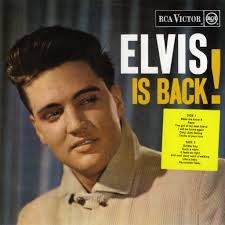 Leaving behind his army life in 1960, Presley revived his music career and was in no time at the top again, and never looked back after that.
Source: biography.com, Image: Flickr

9. A Black Belt in Karate!
Another interesting fact about Elvis Presley is that in 1958, he got trained in martial arts under Jurgen Seydel; during his army duties in Germany, and was awarded the Black Belt before his return to the United States by Hank Slemansky. His karate name was "Tiger."
Source: everythingzoomer.com, Image: Tumblr

10. An Insomniac!
Elvis was a sleepwalker in his youth. The sleep disorders continued when he was in the army, where he found it difficult to wake up early every morning as he couldn't sleep all night.
Source: everythingzoomer.com

11. Exotic Smoker!
While Elvis was in Germany, he found liking in thin German cigars.
Source: newsday.com, Image: pinterest.com

12. When The Make-Up Proved Fatal
Everyone knows that his natural hair color was brown and he used to dye his hair in black. However, he also dyed his eyelashes, which resulted in his bad health in the latter part of his life.
Source: popmatters.com
13. To Whom He Idolized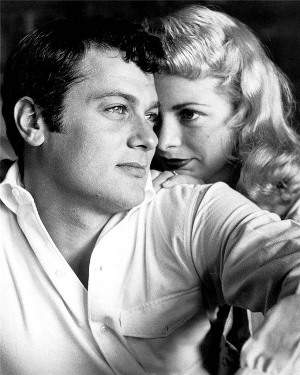 Elvis had movie idol too; he was a big fan of Tony Curtis, who had shiny black hair.
Source: popmatters.com, Image: pixabay.com

14. Just One Endorsement?
Elvis endorsed only one product in his entire life i.e. Texas-based Southern Maid Doughnuts.
Source: popmatters.com
15. Impersonators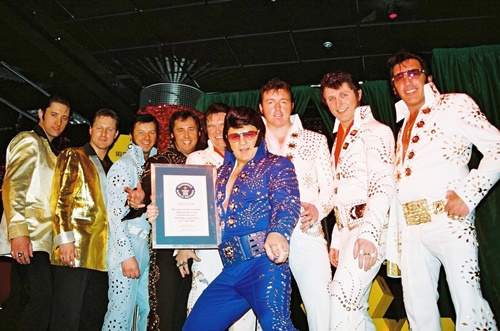 Famous rock stars like Elvis Presley are bound to have impersonators. There were around 170 impersonators when he died in 1977. Today, there are around 250,000 impersonators.
Source: popmatters.com, Image: Wikipedia

16. Broken Marital Life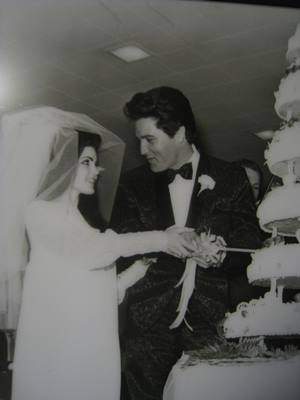 In 1973, six years after their marriage, Elvis and Priscilla Beaulieu Presley got divorced.
Source: express.co.uk, Image: Flickr

17. Connection With "Blue"
Coincidence or what! Elvis recorded 15 songs with the word "blue" in the title.
Source: popmatters.com
18. "Unchained Melody"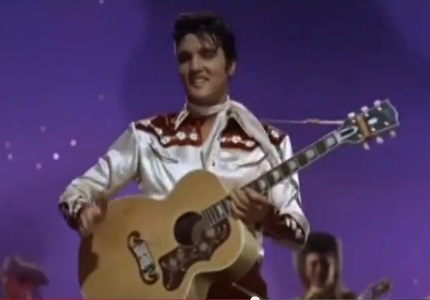 During the last six months of his life, he only performed on the song "Unchained Melody." He was a broken man and even pleaded with Priscilla for the reunion.
Source: popmatters.com, Image: Wikipedia

19. Pistol In Boots
With so much money, fame, and competitors, weird things were bound to happen to him. He received a kidnap-assassination threat. So, as a safety measure, he performed with a pistol in each of his boots.
Source: popmatters.com
20. Jack of All Traits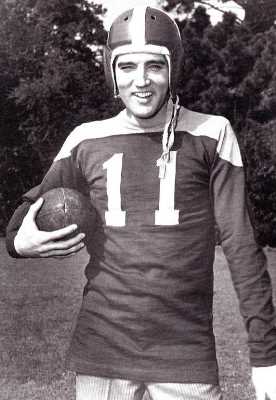 Elvis loved go-carting, karate, touch football, gospel singing, numerology. Along with that, he also enjoyed board games like Monopoly and Yahtzee.
Source: philbrodieband.com, Image: theworldoffootball.com

21. Father-in-law of MJ!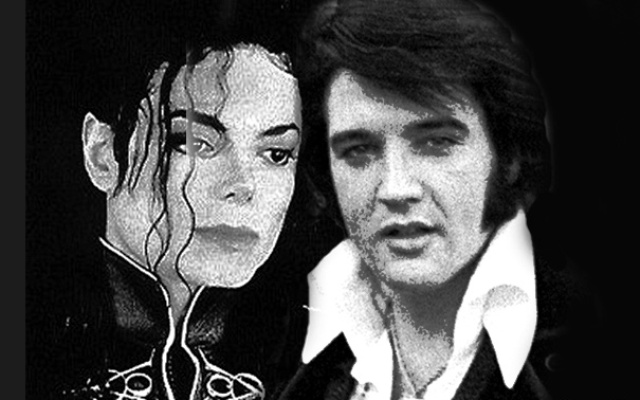 Michael Jackson's father-in-law was Elvis Presley. MJ married his daughter Lisa Marie Presley in 1996.
Source: Wikipedia, Image: lauraholly1024.files.wordpress.com

22. Led Zeppelin Were His Fans!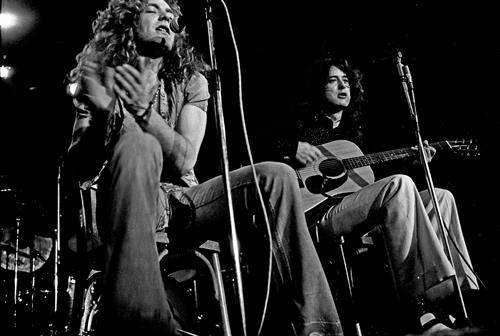 Led Zeppelin were huge fans of Elvis Presley. In 1973, they finally met him in Los Angeles. They were speechless after the meeting, but Elvis swapped his $5,000 gold and diamond watch for Jones's watch.
Source: philbrodieband.com, Image: Wikipedia

23. A Mysterious Death
He died on August 16, 1977, at the age of 42. Actual death cause is still a mystery, but it was officially told that he died due to an overdose of prescription drugs that caused him a heart attack.
Source: biography.yourdictionary.com