George Clooney is an Oscar-winning American actor, filmmaker, and activist. He's well known for playing Dr. Doug Ross on TV's 'ER' and Danny Ocean in the 'Ocean's Eleven' films. Here are some interesting facts about George Clooney you may find fascinating:
Image: ppcorn.com
1. Showbiz runs in the family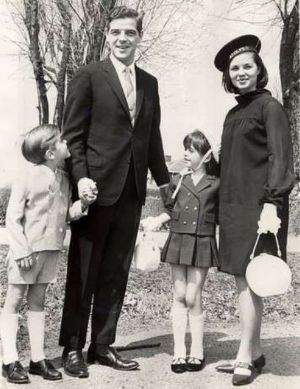 George Timothy Clooney was born on May 6, 1961, in a famous family of media and entertainment personalities. His father, Nick was a TV personality and news anchor, and Nina Bruce, a beauty queen, and city councilwoman. Of course, he comes from good looks and classic movie knowledge.
Source: Wikipedia, image: tumblr

2. A women-shoe seller!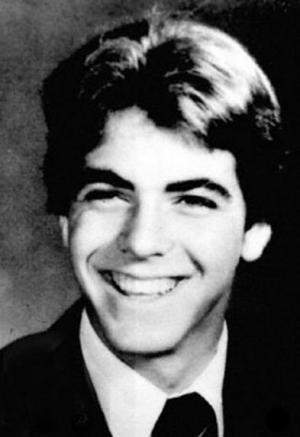 He went to the University of Cincinnati but did not graduate. Instead, started selling women's shoes, insurance door-to-door, stocking shelves, working in construction and cutting tobacco to make money.
Source: Wikipedia, image: celebritiesaskids.net

3. Chronic health issues!
When he was 14, he battled a year-long with Bell's palsy, a form of facial paralysis. He also suffered from bleeding stomach ulcers.
Source: neatorama.com
4. Lived in a closet
During his struggling days, George lived in a friend's closet and rode a bicycle to get to auditions.
Source: boomsbeat.com

5. Clooney's savior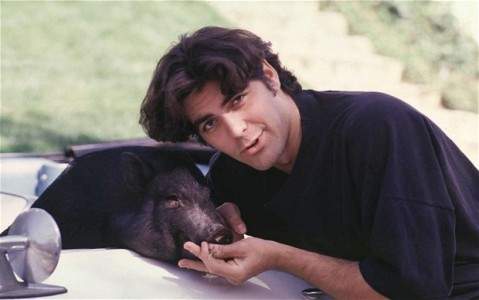 He had a pet pig named Max, a gift from then girlfriend Kelly Preston who once saved his life by waking him up before an earthquake. Max appeared in interviews with Clooney, shared his bed, and also got to ride in John Travolta's private jet.
Source: dailymail.co.uk, image: telegraph.co.uk

6. Deep pockets
He has a net worth around $180 million, and his role in Ocean's Eleven gave him a colossal $20,000,000. In his wedding with Amal, he spent around $4.6 million to $13 million, as Clooney booked the entire Hotel Cipriani exclusively for his wedding guests.
Source: alphalife.me
7. Acting breakthrough
In 1994, he got a role in NBC medical drama called ER and played the character of Dr. Doug Ross. Soon after, Clooney became one of the show's breakout stars and started getting film offers.
Source: biography.com
8. Noted Humanitarian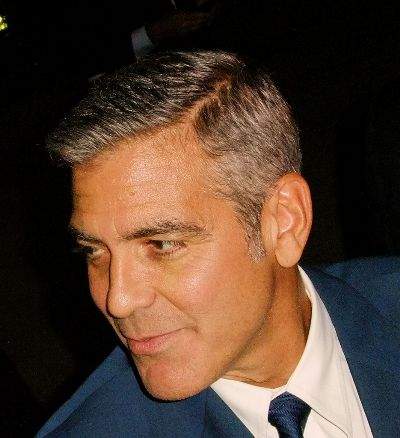 Since 2007, he is the co-founder of the Enough Project, which aims at ending genocide and crimes against humanity.
Source: Wikipedia, image: wikimedia.org

9. Sexiest and Smartest man alive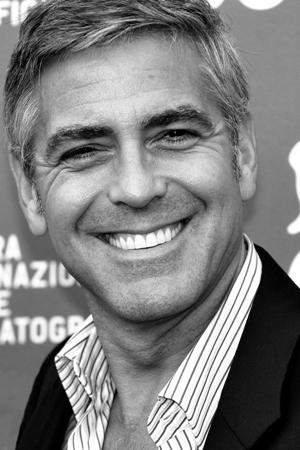 He is among the few actors to be gifted with a perfect combination of beauty and brains, as he not only topped the 'Most Beautiful Men Alive' list but, was also enumerated in the Entertainment Weekly's list of the 50 Smartest People in Hollywood.
Source: celebrityfunfacts.com, image: wikimedia.org

10. Political interests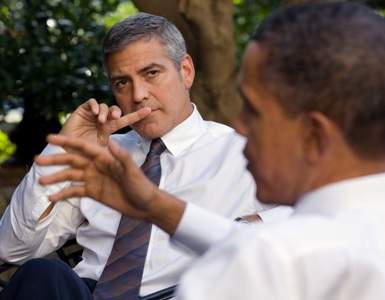 He backed Barack Obama's campaign in the presidential election of 2008 and 2012. In 2006, he traveled around the western region of Sudan, known as Darfur, as a Strategic Adviser for Not On Our Watch Project to monitor armed activity for signs of renewed civil war between Sudan and South Sudan and to detect and deter mass atrocities.
Source: Wikipedia, image: wikipedia.org

11. Might have been a basketball player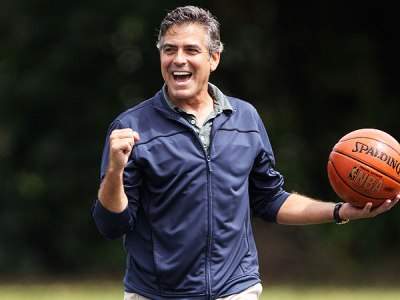 During his school days, he was more focused on sports than books and even tried out for the Cincinnati Reds to pursue a profession in baseball. But, he didn't succeed, as his fortune was looking for something else.
Source: celebrityfunfacts.com, image: people.com

12. First cover boy on Men's Vogue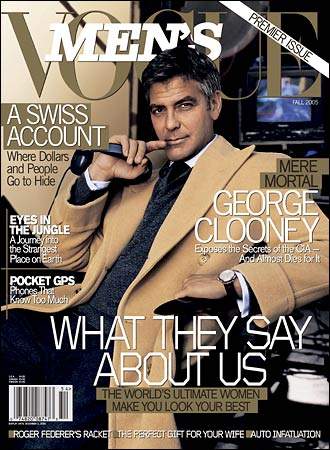 In 2005, he was the cover boy of the first-ever addition of 'Men's Vogue,' and was the second man ever, after Richard Gere to appear on the cover of 'Vogue."
Source: boomsbeat.com, image: thecultureconcept.com

13. Connection with robberies
Coincidence or what, most of his films have a connection with the robbery, such as Dusk Till Dawn, Out of Sight, Three Kings, O' Brother where art Thou, Ocean's Eleven and Welcome to Collinwood.
Source: celebrityfunfacts.com
14. Likes paper
Clooney prefers letters instead of email to maintain confidentiality. George also hand writes scripts because, he says, "I like paper."
Source: hellomagazine.com

15. The Casanova effect!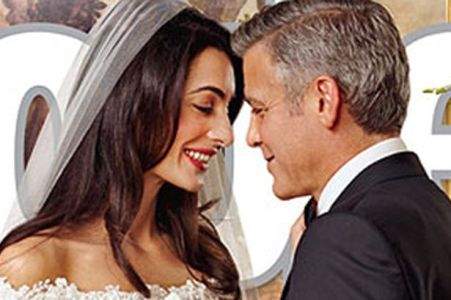 In 1989, he married actress Talia Balsam but divorced in 1993. In 2014, he married a Lebanese-British lawyer and activist Amal Alamuddin. He dated many actresses, such as Kelly Preston, Ginger Lynn Allen, Celine Balitran, Lisa Snowdon, Renee Zellweger, Krista Allen, Sarah Larson, and Elisabetta Canalis.
Source: Wikipedia, image: irishmirror.ie

16. "I will never get married again" bet
He vowed never to marry again and have children. Michelle Pfeiffer and Nicole Kidman both bet $10,000 each that he would be a father before he turned 40. They were both wrong and lost the bet. He didn't take the money and instead said, double or nothing if he has kids by the age of 50. Perhaps he can triple down for 60.
Source: moviefone.com

17. Damn you, Pitt !!!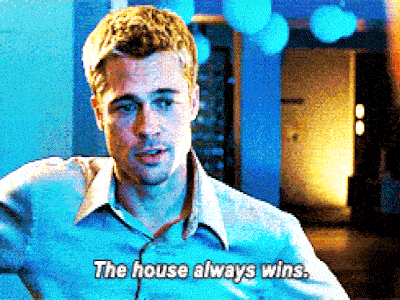 Clooney auditioned five times for the role of J.D. in "Thelma & Louise," a role that went to Brad Pitt and boosted him to fame.
Source: boomsbeat.com, image: tumblr

18. Oscars and more
He has been the recipient of many prestigious awards, such as 2 Oscar Awards, BAFTA Award, Golden Globes Award, Satellite Award, Primetime Emmy Award, MTV Movie Award, Screen Actors Guild Award, People's Choice Award, etc.
Source: Wikipedia