Formerly, known as the gold coast, Ghana is a country located on the coast of the Gulf of Guinea. Apart from its small population and area, Ghana is a leading country in western Africa. The country is well known for its diverse wildlife, old forts, rich culture and welcoming beaches. It is often hailed as Africa's Golden Child. Any trip to Ghana is said incomplete if you don't visit the majestic coastal forts of the country. This Country is a beautiful place with the abundance of diversity in all things. Here are a few interesting facts about this Warrior King, Ghana:
image: timeforkids.com
1. "Warrior King"
Ghana stands for "Warrior King" in the Soninke language.
source: Wikipedia
2. First Nation In Africa To Gain Independence
The British colony of the Gold Coast and the Togoland trust territory lead to the formation of the nation, Ghana in the year 1957. Ghana became the first colonial nation in the sub-Saharan countries of Africa to gain its independence.
source: cia.gov
3. Why Was It Named Gold Coast?
The Ghana Empire was built on trade in salt and gold, which is why British merchants later called it the Gold Coast.
source: talkingdrums.com
4. A World Record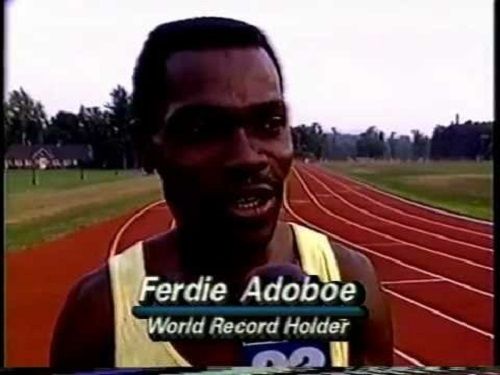 In the year 1991, Ferdi Ato Aboboe, a Ghana athlete set a world record by running 100 meters backward in 13.6 seconds. But later, this record was equaled by Roland Wegner in the year 2007.
source: express.co.uk, image: atlantablackstar.com
5. Know The Elevation Extremes Of Ghana
Ghana lies along the Atlantic Ocean and therefore, it has its lowest point located at 0 m in the majestic deep ocean. On the contrary, the highest point in Ghana is at Mount Afadjato which is about 885 m high. The hill is located in the Agumatsa Range.
source: cia.gov, image: tasteofslow.com
6. One Of The Largest Exporters Of Cocoa Beans!
Ghana has been known for growing cacao which is the source of cocoa beans for centuries now. The cocoa plantation was started there in the late 19th century. Even today, cacao continues to provide an important export for Ghana.
source: britannica.com, image: http2.mlstatic.com
7. A Poised Democracy!
Ghana is known as one of the more stable democratic countries in West Africa since it has become a multi-party democracy in the year 1992.
source: bbc.com
8. Don't Miss The World's Largest Artificial Lake
Lake Volta is the largest artificial lake in the world. It is located in Ghana and stretches for over 320 miles and also can be seen from space.
source: activityvillage.co.uk, image: wikimedia.org
9. Second Largest Producer Of Gold In Africa
Ghana is Africa's second-largest producer of Gold. The Ghanaians are big exporters of gold with Ghanaian gold bars and other Ghanaian natural minerals. In 2016, it produced 90 metric ton gold, ranked 11th in the world.
source: talkingdrums.com
10. Africa's Most Peaceful Country!
Ghana was ranked as Africa's most peaceful country by the Global Peace Index.
source: atlantablackstar.com
11. Largest African Market!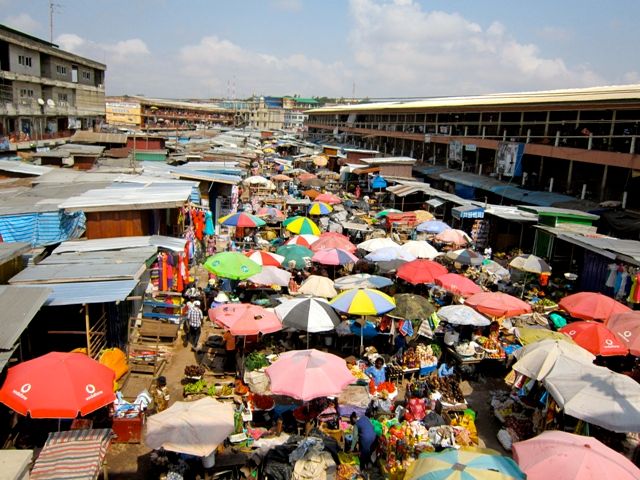 Ghana has the largest market in West Africa and is called Kejetia market. If you visit Ghana, you can easily find everything under the hot Ghanaian sun in this market. You would find local crafts, second-hand jeans, and clothing, fruits, vegetables, and meat.
source: atlantablackstar.com, image: girlmeetsghana.files.wordpress.com
12. The Exotic Wildlife And National Parks!
There are six national parks and a few nature reserves which were made to help protect Ghana's inhabitant wildlife. If we go by the facts, there are over 650 butterfly species in the Kakum National Park, including the giant swallowtails.
source: africa-facts.org, image: yukiba.com
13. Soccer Loving Country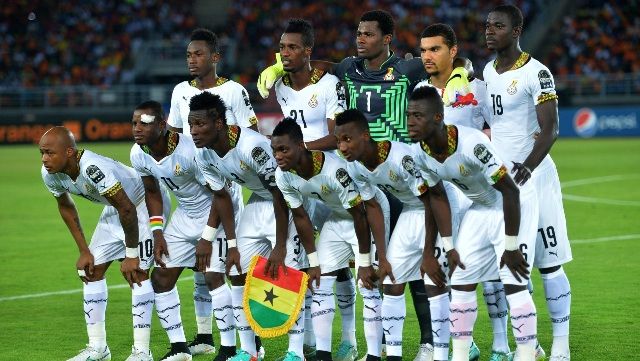 The Ghanaians love to play soccer. There is a large soccer stadium in the capital of Accra. Soccer is their national sport as well.
source: africa-facts.org, image: images.performgroup.com
14. Oil Discovery In Ghana!
Recently, in 2007 oil was discovered in the ghana coast. It has started exporting to many countries now and has been benefitted a lot by achieving a revenue of $1.6 annually.
source: buzzghana.com
15. The Oldest European Elmina Castle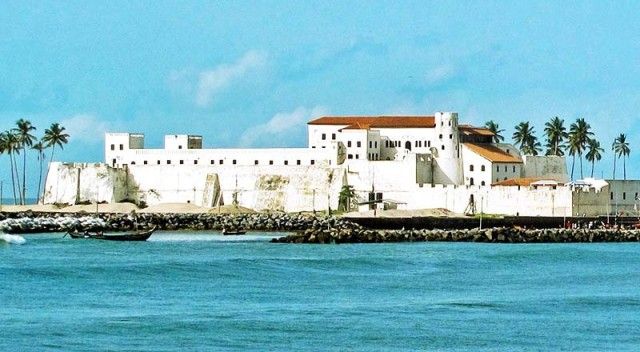 Another interesting fact about ghana is, it has the oldest European building, the Elmina Castle. It was built by the Portuguese in 1482. It is a huge tourist attraction of the country.
source: buzzghana.com, image: expertravel.com.gh
16. The Black Star On The Flag!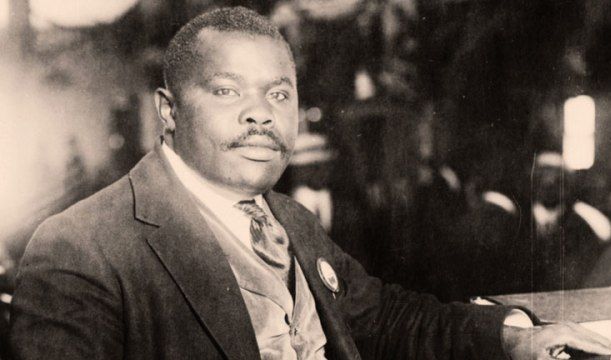 The black star in the country's flag was adopted from legendary Pan-African leader Marcus Garvey's Universal Negro Improvement Association and African Communities League, which had the Black Star Line Steamship company.
source: atlantablackstar.com, image: buzzghana.com, image: cp91279.biography.com