Gujarat is usually referred to as the Land of the Lions and Legends. It lies in the western part of India touching the Arabian Sea. It is well known for its vibrant art and culture, along with the ever adorable Gujarati people. Besides being the home state of Mahatma Gandhi and Sardar Patel, Gujarat has many other aspects worth knowing. Here are some interesting facts about Gujarat: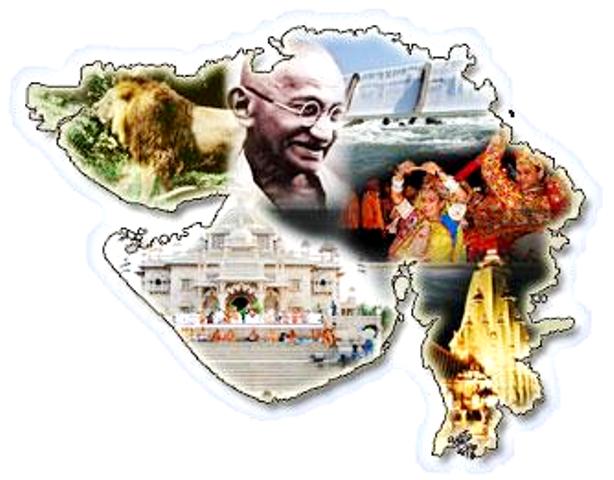 Image: f0.pepst.com
1. Land Where Lord Krishna Lived
Dwarka, a coastal city which existed around 12,000 years ago in Western Gujarat, is said to be the place where Lord Krishna spent most of his life. The culture, traditions, and ambiance of Gujarat echo the footprints of Lord Krishna.
Source: Wikipedia
2. Land of Mahatma Gandhi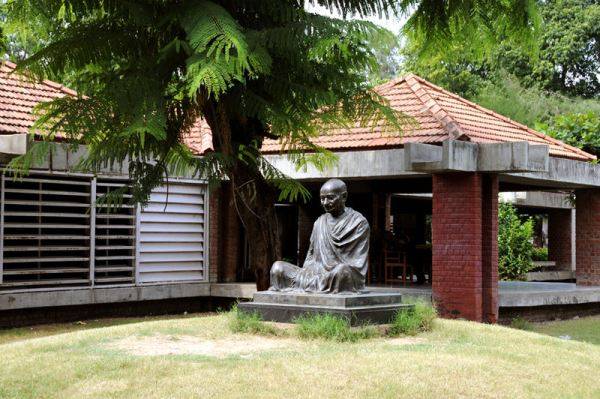 Gujarat's soil is blessed with the great legend Mahatma Gandhi, India's Father of the Nation. Sabarmati Ashram in Ahmedabad still shows the glimpses of the lifestyle of this great saint of nonviolence.
Source, Image: Wikipedia
3. A Vegan State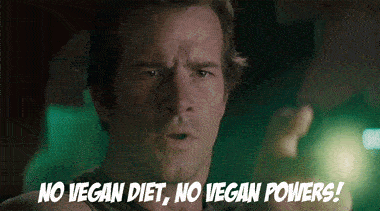 India is the leading vegan country in the world, and among its 29 states, Gujarat has the most vegan people.
Source: ingujarat.in
4. Longest Coastline!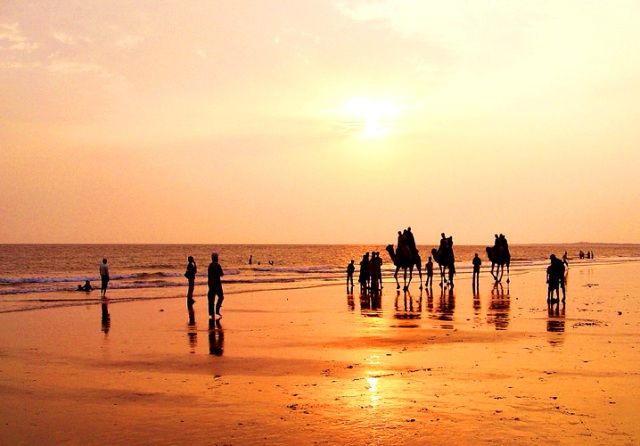 Among the coastal states of India, Gujarat has the longest coastline of around 1215 km.
Source: mastguru.com, Image: gujarattourism.com

5. Rich Diaspora
Gujaratis are known for their business skills and are spread the world over, especially in North America. In fact, one in every five Indian-American is a Gujarati.
Source: ingujarat.in
6. World's Largest Salt Desert Is Here!
With a total area of about 7,505.22 square kilometers, the Great Rann of Kutch is considered one of the largest salt deserts in the world. This seasonal salt marsh is spread in the Kutch district of India and Sindh province of Punjab.
Source: Wikipedia, Image: menudavida.files.wordpress.com

7. Home To India's Largest District!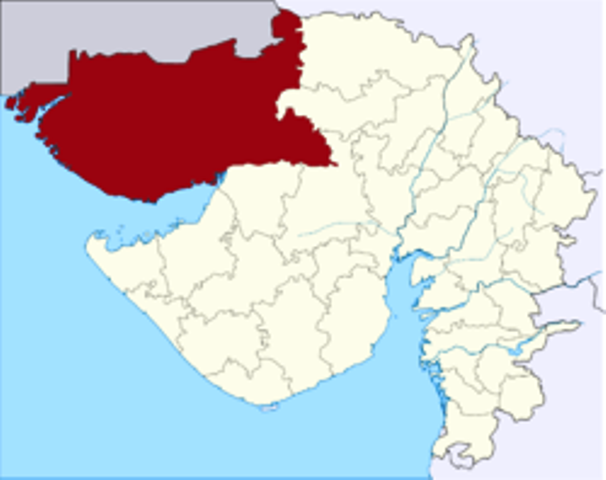 With a total area of 45,674 km2, Kutch is the largest district in India.
Source: amul.com, Image: wikimedia.org
8. Asia's Greenest Capital City Is In Gujarat!

Located around 23 km from Ahmedabad, Gandhinagar is considered to be the greenest capital city in Asia with around 1/2 of its area covered with greenery.
Source: msn.com, Image: holidayiq.com
9. A Safe State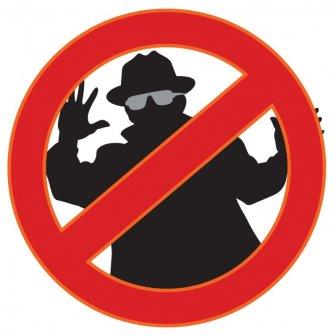 According to stats and friendly nature of Gujaratis, it is considered the safest Indian State with the least rate of crime.
Source: truthofgujarat.com, Image: somethingbanging.com

10. A Business Friendly State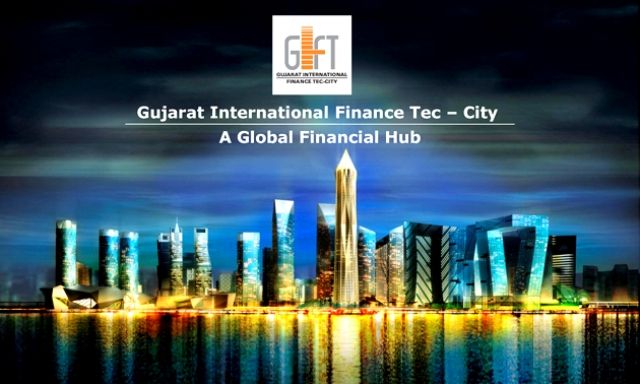 Gujarat has always been considered as the best place for investment in India because of its trade policies, economic resources, and co-operative mindset, and in 2015, World Bank ranked Gujarat at first position on Ease of Doing Business in India list. An area (in between Ahmedabad and Gandhinagar) is being developed as the GIFT City (Gujarat International Finance Tec-City) to promote businesses in Gujarat.
Source: thehindu.com, Image: assetsmaker.in
11. The World-Famous Somnath Temple

On the western coast of Veraval in Saurashtra, the magnificent Somnath Temple, which is dedicated to Lord Shiva is the 1st among the 12 Jyotirlingas in India.
Source: nivalink.com, Image: streetromeo.com

12. The Pivot of Petrochemical Production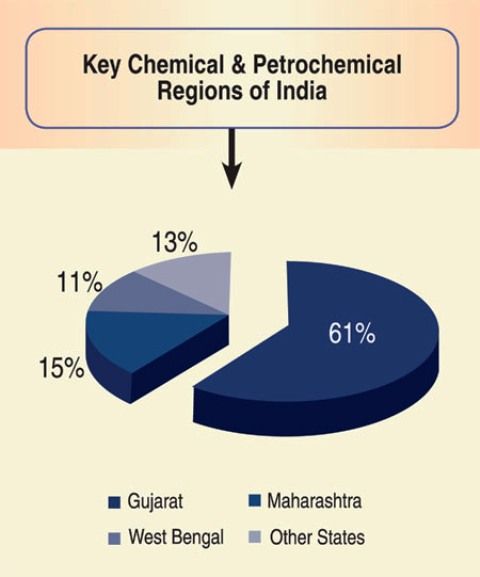 Gujarat is the petrochemical hub of India and contributes more than 60% petrochemical production in India.
Source: Wikipedia, Image: cleanindiajournal.com
13. Largest WAN Network In Asia!
Gujarat possesses the largest P-based ICT WAN network in Asia and 2nd best in the world.
Source: ingujarat.in
14. Best Management Institute In Asia!

Not only in India but also out of all management institutes in Asia, Indian Institute of Management, Ahmedabad is considered one of the best management institutes in Asia.
Source: topmba.com, Image: iima.ac.in
15. A Place of Riches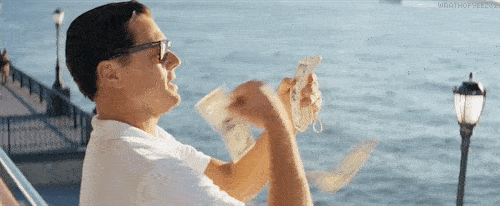 Thanks to its rich commercial heritage, almost 2/5 of the richest people in India are proud Gujarati's. The top 5 richest people in India are Gujaratis, here goes the list:
Mukesh Ambani (Reliance Industries), Dilip Shanghvi (Sun Pharma), Gautam Adani (Adani Enterprises), Azim Premji (Wipro Ltd.), Pallonji Mistry (Shapoorji Pallonji Group).
Source: 4-traders.com
16. World's 27th Most Spoken Native Language!
Gujarati's are a big community and well spread throughout the world. Out of around 6500 languages, the Gujarati language stands 27th in the world with around 66 million speakers.
Source: Wikipedia
17. The Longest Optical Fiber Network!
With a vast area covering around 50,000 km, Gujarat has the longest optical fiber network, which is expensive but provides great bandwidth and low power loss.
Source: timeofindia.com
18. Surat: The Richest City In India
Based on the annual income, Surat is considered the richest city in India.
Source: timesofindia.com
19. Asia's Largest Dairy is Here!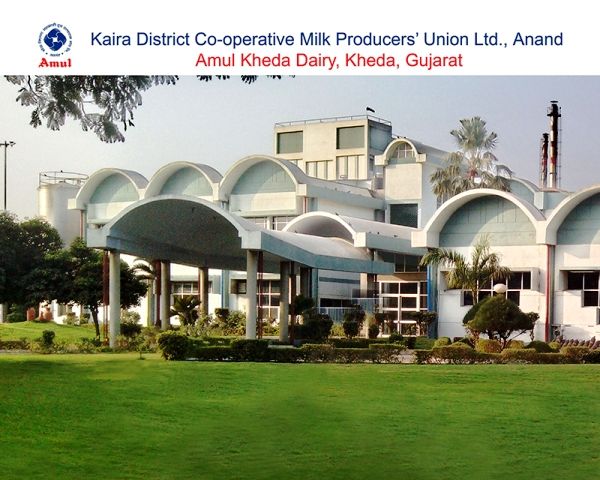 Kaira District Co-operative Milk Producers Union Limited (KDCMPUL), popularly known as Amul Dairy, is the largest dairy in Asia.
Source: timesofindia.indiatimes.com, Image: amuldairy.com
20. World's First Pure Vegetarian Subway is Here!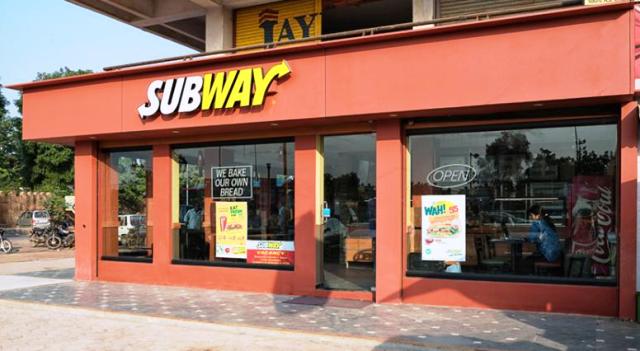 Subway opened its first pure vegetarian outlet in the Ahmedabad district of Gujarat.
Source: ingujarat.in, Image: aludecor.com
21. The Largest Consumer Of Sugar!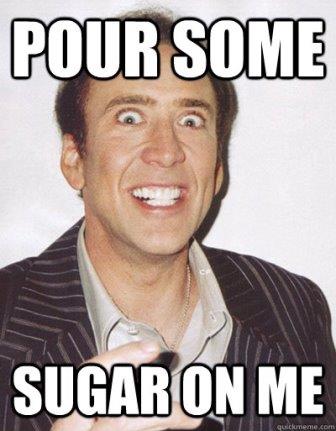 Gujarati's are well known for their surrender for sugar. Actually, the Gujarati recipes have such composition that they revolve around sugar to make it a complete dish.
Source: business-standard.com
22. The Biggest Oil Refinery On The Planet!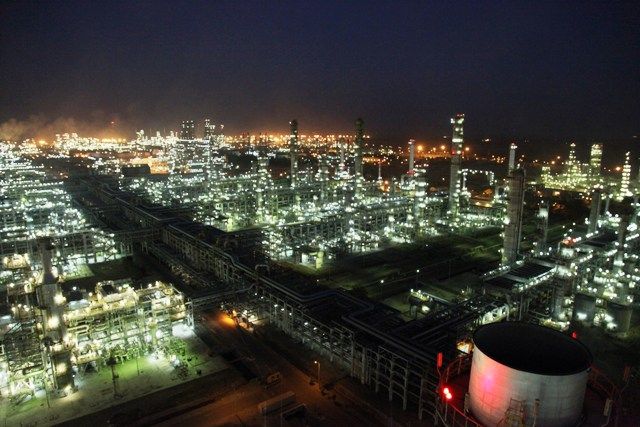 Owned by the Reliance Industries, the Jamnagar Refinery in Jamnagar is the biggest oil refinery on the planet with the output of around 1.2 million barrels every day.
Source: Wikipedia, Image: i0.wp.com
23. Want To See Asiatic Lions? Visit Gujarat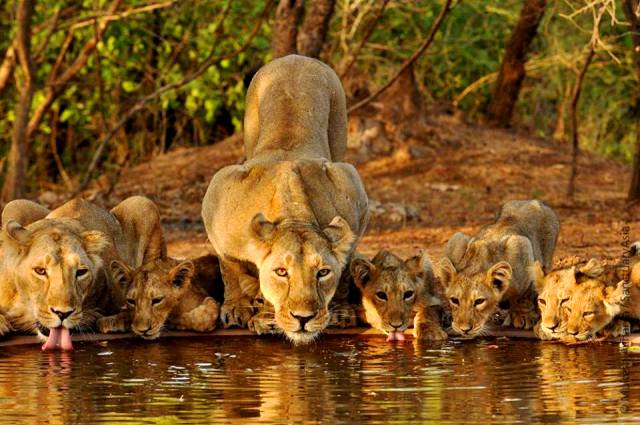 With an area of about 1412 sq km, Gir Forest National Park is known worldwide for Asiatic lions. Recent surveys show that more than 500 Asiatic lions are present in Gir.
Source: Wikipedia, Image: greatcatsoftheworld.files.wordpress.com
23. World's Biggest Ship-Breaking Yard Town is Here!
Located in Bhavnagar, Gujarat, Alang is the biggest ship breaking yard town in the world. World's most colossal ships are broken here.
Source: Wikipedia, Image: i.ytimg.com
24. Home To India's First Port City!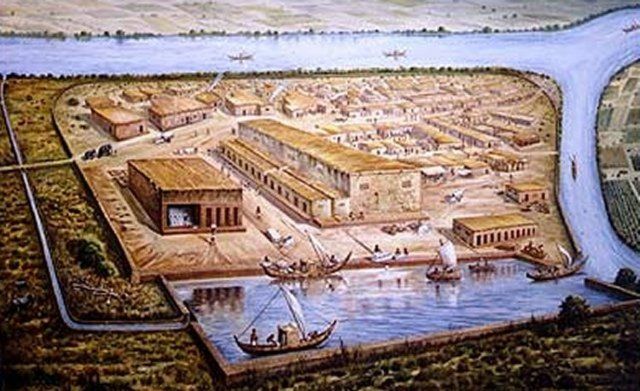 Gujarat is considered one of the main centers of Indus Valley Civilization and has ancient cities of Dholavira, Lothal and Gola Dhoro. Lothal is considered India's 1st port city by the historians.
Source: ingujarat.in, Image: messagetoeagle.com
25. A Cotton Hub
Cotton is a very popular source of clothing in India, and around 1/3 of India's cotton is cultivated in Gujarat.
Source: mapsofindia.com
26. Majority Of World's Diamonds Are Refined In Surat
Surat is an important center for diamond refining and is considered as world's major diamond refining center.
Source: thehindubusinessline.com
27. A Record Number Of Jain Temples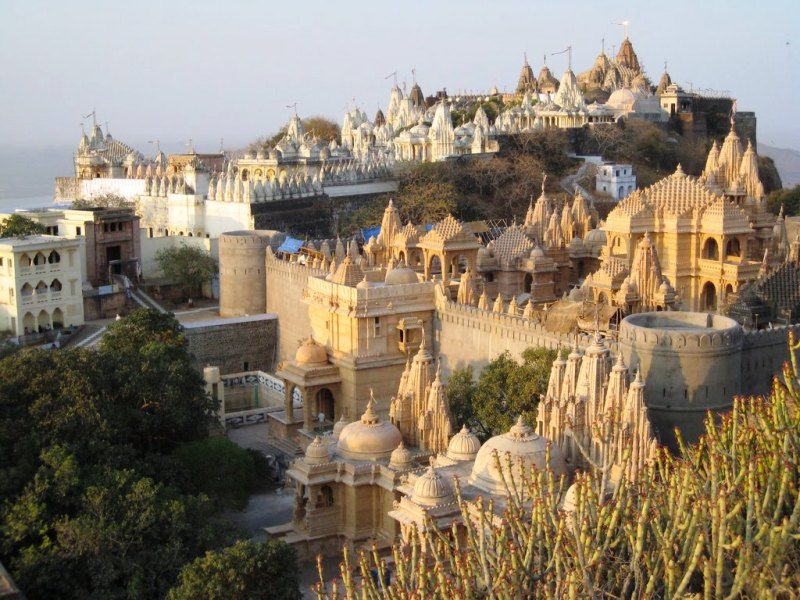 Palitana in Bhavnagar district holds the record for 900 Jain temples.
Source: Wikipedia, Image: 3.bp.blogspot.com
28. Non-Alcoholic State!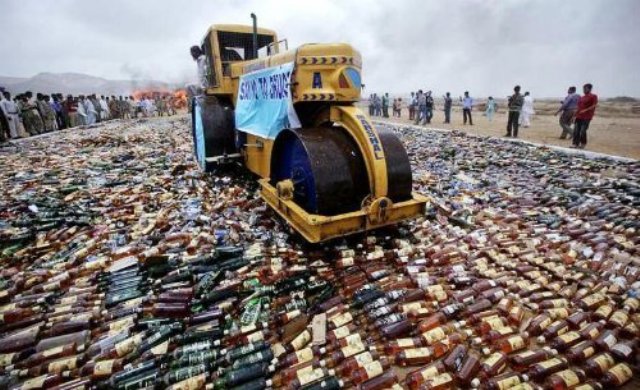 Gujarat is the first State in India to impose a complete ban on the sale of alcoholic beverages.
Source: Wikipedia, Image: indiaopines.com
29. World's Tallest Statue Is Here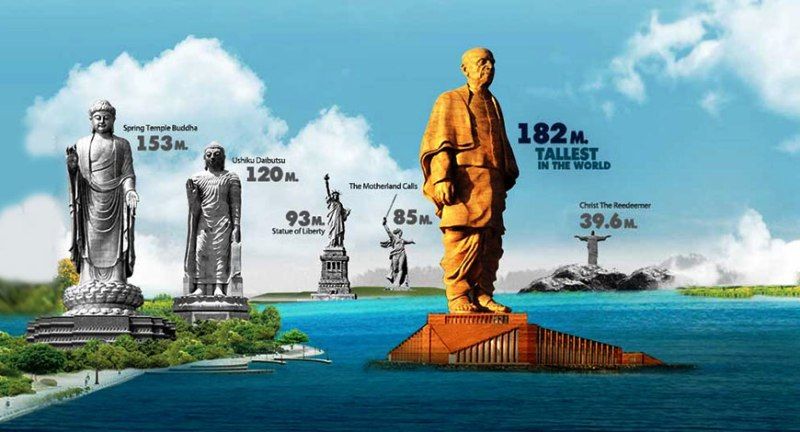 With the height of 182 meters (597 ft), the "Statue of Unity" is an iconic landmark statue of India's first Home Minister, Sardar Vallabhbhai Patel, a visionary leader and statesman; hailed as the "Iron Man of India." Facing the Narmada Dam, the statue is considered the world's tallest statue.
Source: .statueofunity.in, Image: businessworld.in