Formed in 1985, Guns N Roses is an American hard rock band from Los Angeles. Till now the band has released six albums and is considered as one of the world's best selling bands of all times. Let's know some more interesting facts about this world famous band.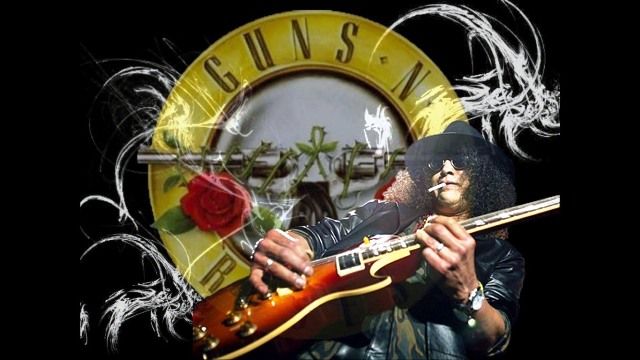 1. The Name Game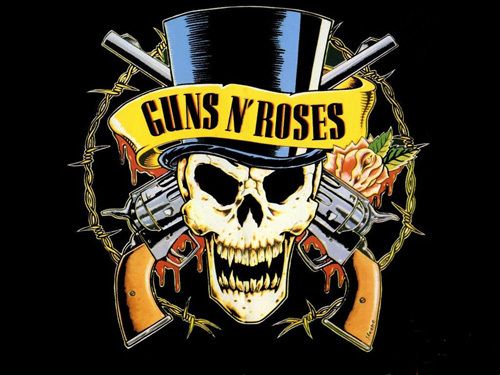 The name Guns N Roses seems quite unique and it was formed due to an amalgamation of two bands. Axl Rose's band, Hollywood Rose combined with Tracii Gun's band, L.A. Guns and hence formed the name of the new band Guns N Roses.
Source: nipmu.blogspot.in, Image: metlivevideos.com
2. Bizarre Names For The Band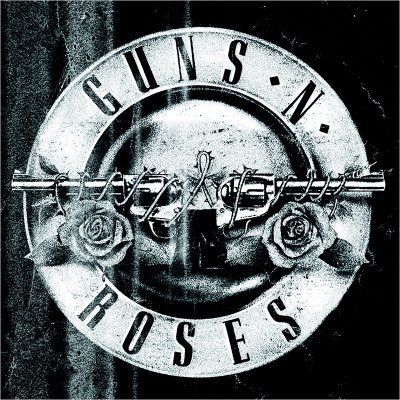 Before settling for the name Guns N Roses, two names were suggested for the band. Those names were AIDS and Heads of Amazon. Glad they didn't settle for AIDS!
Source: teamrock.com Image: twitter.com
3. 22 Changes in One Band
Since the time the band Guns N Roses started i.e. in 1985, they have changed their original lineup 22 times!
The original band consisted of Axl Rose (vocals), Slash (lead guitarist), Duff McKagan (bass) and Steven Adl (drum).
Source: hitplaygifts.tumblr.com
4. Before Joining Guns N Roses, Axl Rose was Broke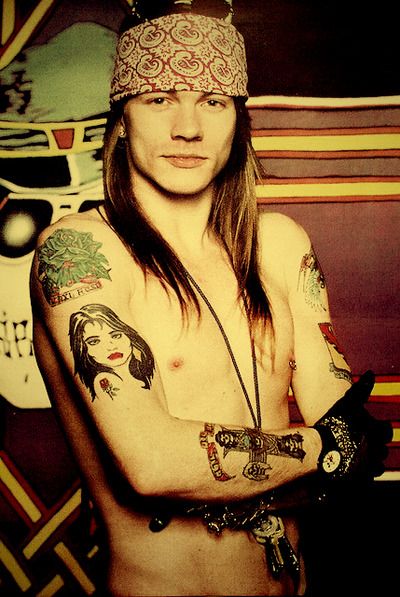 Do you know that Axl Rose was so broke before joining the band Guns N Roses that he joined a UCLA medical study where he had to smoke cigarettes and for this he was paid $8.
Source: gigwise.com, Image:pinterest.com
5. Early life in Hell House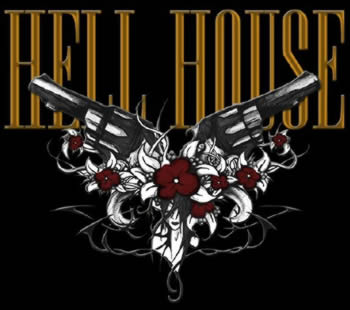 The band Guns N Roses used to live in Los Angeles early in their career. The small apartment in which they lived was called Hell House because they practised all manners of sins there like drugs, girls, alcohol etc.
Source: songfacts.com, Image: pinterest.com
6. Slithery pets of Slash
The former lead guitarist of Saul Hudson who is better known by his stage name Slash had unique pets. He had more than 20 pet snakes!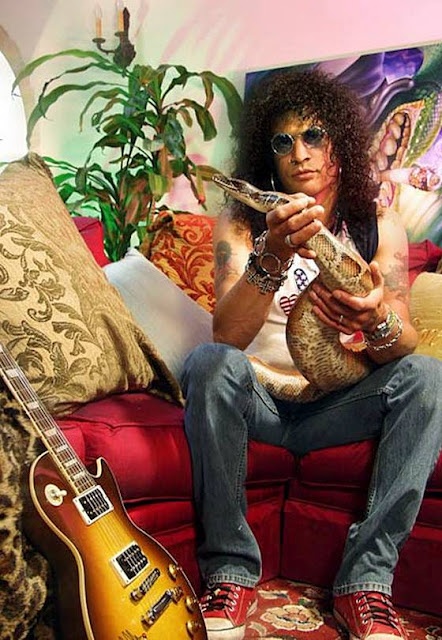 Source: hitplaygifts.tumblr.com, Image: pinterest.com
7. Duff McKagan's Changed Drinking Habits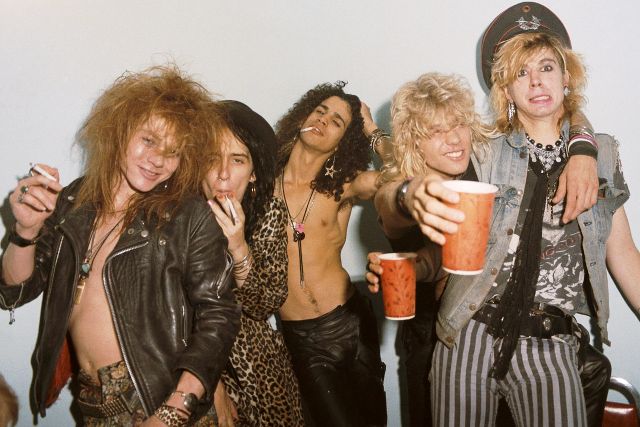 In the year 1994 bassist Duff McKagan's pancreas degraded due to his extreme drinking habits and suddenly exploded. This incident affected him so much that he became sober and now consumes only non-alcoholic beer.
Source: gigwise.com, Image: irishmirror.ie
8.The Fiery Events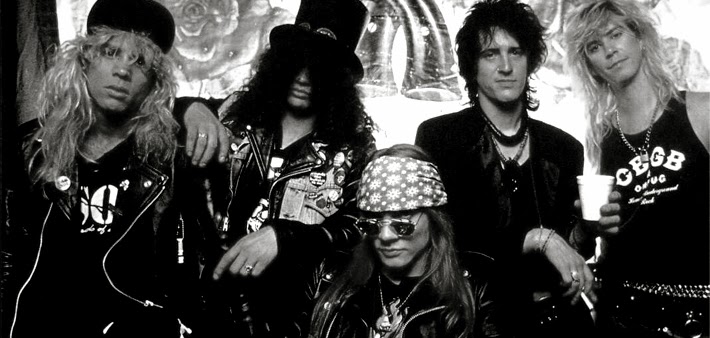 A lot of firing went on the Guns N Roses house and that too without using any real gun. According to the members of the band everyone had fired someone at least once and they themselves had been fired by others at least once.
Source: www.washingtonpost.com
9. Axl Rose had a stalker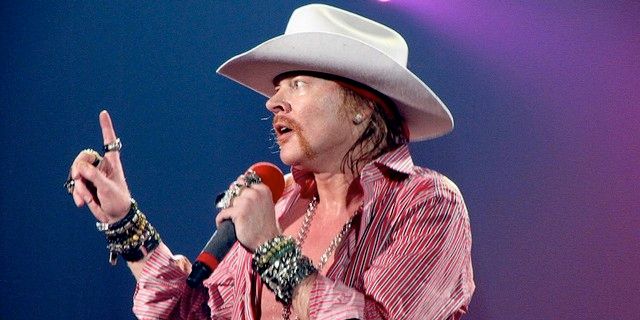 Axl Rose had a stalker whose name was Karen Jane McNeil and according to sources she was quite persistent in her advances. She had even claimed that she used to have telepathic communication with Axl Rose.
Source: songfacts.com Image: dailydot.com
10. Story Behind The Soundtrack Of Terminator: Judgment day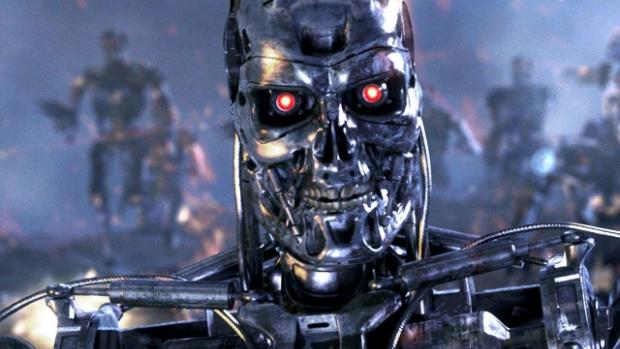 "You could be mine", the soundtrack of Terminator Judgment day was at first considered to be in the album Appetite for Destruction. But later on the label, Geffen Records decided against using it in the album.
Source: hubpages.com, Image: denofgeek.com
11. The 5 minute song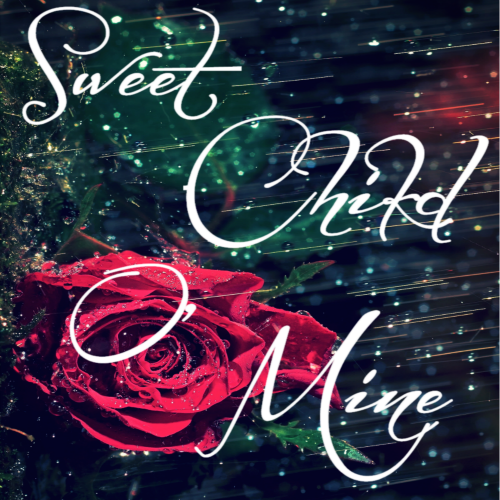 Guns N Roses's biggest hit song "Sweet Child O' Mine" was written in just 5 minutes!
But the unbelievable yet true fact is that till date Slash considers this song as the worst song of the band.
Surce: nipmu.blogspot.ino Image:Tumblr.com
12. The 10 year song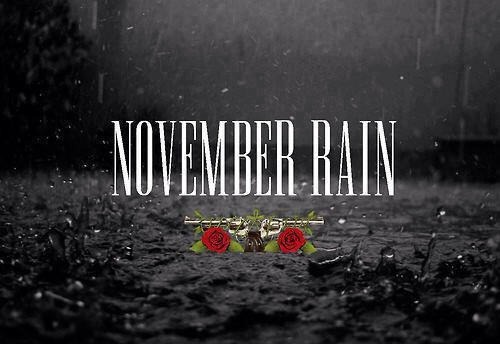 If a band can write a song in 5 minutes, then it has full right to work on a song for 10 years. "November Rain" , the huge hit of the band was completed in 10 years by Axl Rose.
Source: uproxx.com Image: rollingblogger.com
13. An expensive Flop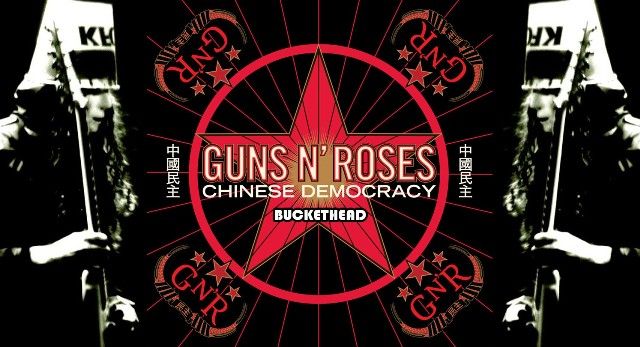 In 2008 Guns N Roses came out with their album 'Chinese democracy'. At that time Axl Rose was the only original member left in the band. The band spent $13 million in production cost but the album proved to be a huge flop commercially.
Source: uproxx.com
14. Slash hates Glee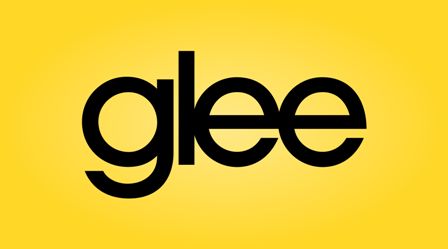 Slash thinks the show Glee is horrible. He hates the show so much that he even refused to allow the band's music on the show.
Source: nipmu.blogspot.in, Image: commons.wikimedia.org
15. Inspiration Behind "Right next door to hell"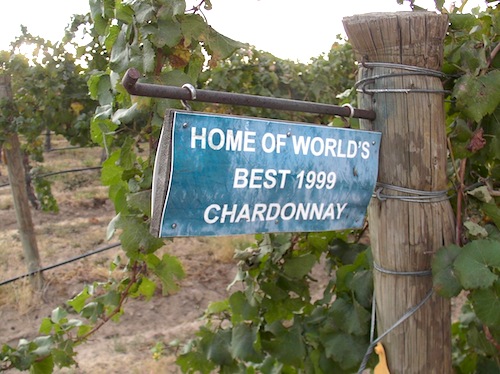 Yeas you guessed it right. The song was inspired by Gabriella Kantor, the then- neighbor of Rose who claimed that he had hit her with 'a really good bottle' of Chardonnay. Later on Axl Rose told the People magazine, "Frankly, if I was going to hit her with a wine bottle, she wouldn't have gotten up".
Source: washingtonpost.com Image: greatnorthwestwine.com
16. Controversial album cover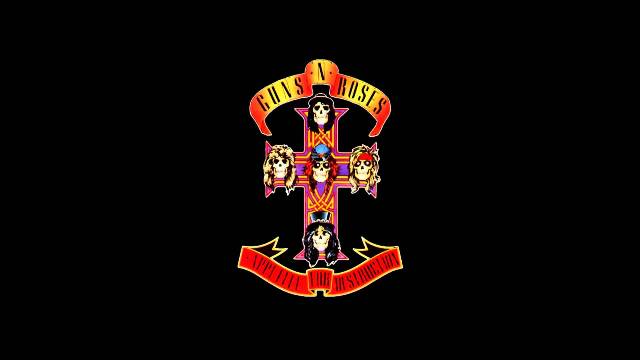 The original album cover for "Appetite for Destruction" was based on a painting by Robert Williams which was also titled "Appetite for Destruction". The original cover shows a woman being raped by a robot. When music retailers refused to stock the album, the cover was replaced by a tattoo art which shows the skulls of members of Guns N Roses.
Source: hubpages.com Image: live-av.info