Hakone, a blissful city in Japan, is a place full of serene sights and world-class art museums. The city of Hakone is magnificently crowned by the peak of Mt. Fuji. Hakone is very proximate to the country's capital, Tokyo. The place is a huge thrill among tourist from all over Japan due to its eye-catching sights and popularity as a renowned spa destination. We have a few interesting facts about Japan's heart, Hakone:
image: ninjatours.com
1. It gives an insight into Japan's Beauty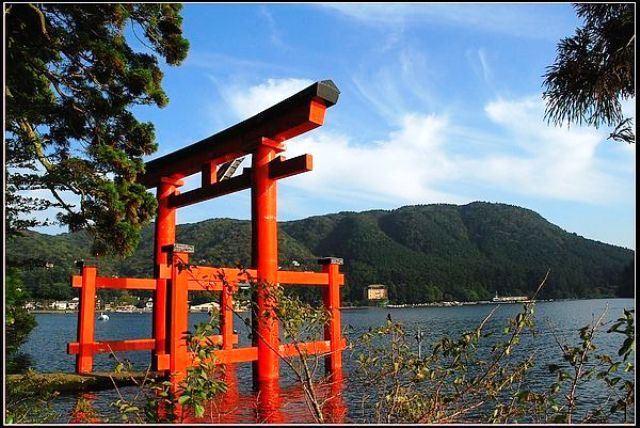 The city of Hakone has been designated as a Geopark by UNESCO, for its unique flora and fauna.
source: Wikipedia, image: pic.pimg.tw
2. A famous spa destination!
Since the start of the Edo period in 1603, Hakone has flourished as a favorite spa destination, and still attracts many visitors from all over Japan and the world.
source: odakyu.jp, image: travel.rakuten.co.jp
3. Located at the foot of the highest mountain in Japan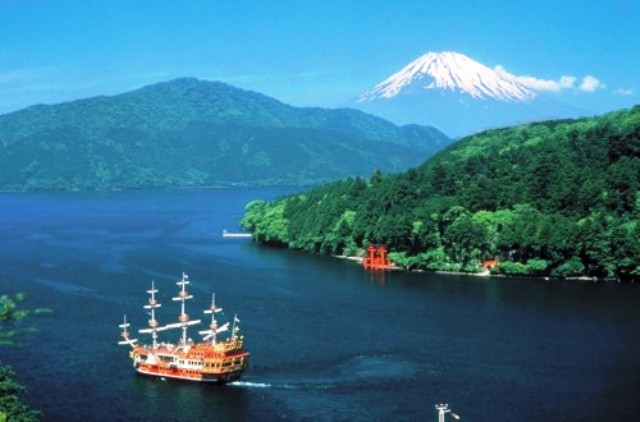 You can enjoy the spectacular view of Mt. Fuji in Hakone. The city is located at the foot of the magnificent mountain and provides Mountaineers a good destination spot to visit. Hakone is known to be a popular place to experience the sight of the mountain along with the natural scenery.
source: japan-guide.com, image: goldentropics.com
4. Within the borders of a volcanically active park!
Most of the town of Hakone is within the borders of the volcanically active Fuji-Hakone-Izu National Park, centered on Lake Ashi. The park is a popular tourist attraction well known for its hot springs.
source: wikipedia, image: wired.com
5. Numerous tourist spots in the city!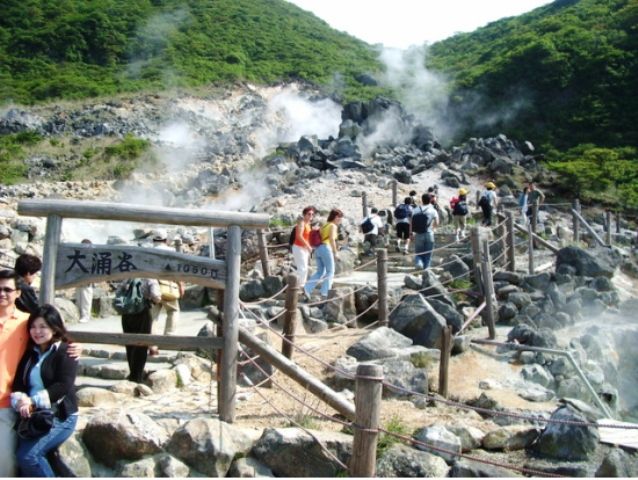 There are a number of tourist places to visit In Hakone. The main spots include O-waku-dani (where volcanic fumes still have a trace of the Hakone Volcano), Lake Ashi (created in the crater of the Hakone Volcano), Susuki-sogen (silver grass field) of Sengokuhara, a stone Buddha and stone towers situated in Moto-Hakone, and cedar trees along Kyu-Kaido Street. The city is an amazing place to visit in Japan.
source: jnto.go.jp, image: cloudfront.net
6. Enjoy the aerial view of Hakone's natural settings!
It is a delight for all the nature lovers out there who want to experience adventure in Hakone.  You can enjoy the scenery of Hakone city while you are high up in the sky Gondola of the Hakone Ropeway.
source: odakyu.jp, image: odakyu.jp
7. The Amazing Hakone Tozan Railway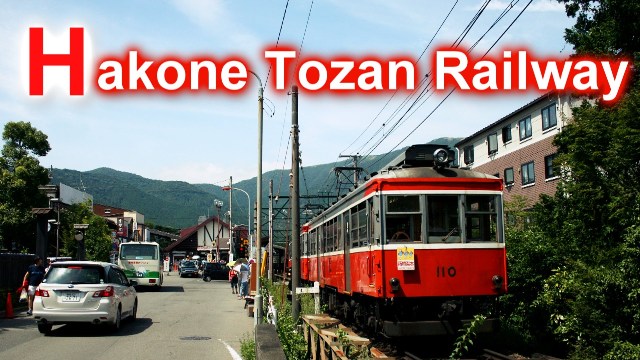 The scenic Hakone-Tozan Line mountain railway is stretched from Odawara to Gora via Hakone-Yumoto. But, this line can be crowded with limited views.
source: wikitravel.org, image: i.ytimg.com
8. The famous holy shrine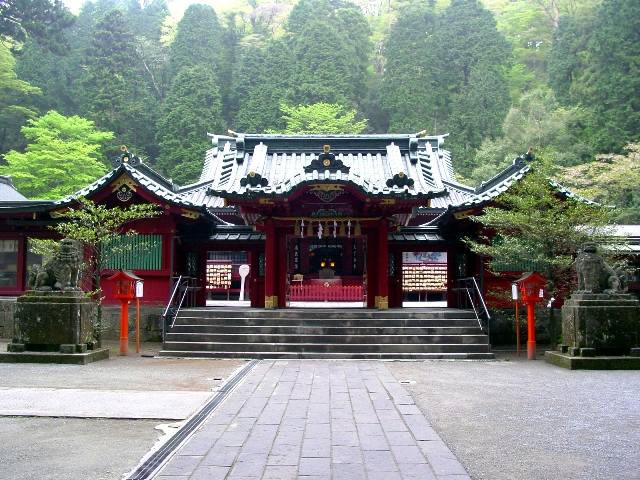 Hakone is the location of a renowned Shinto shrine, the Hakone Gongen, which is mentioned in the Heian period literature. During the Gempei War, Minamoto no Yoritomo prayed at this shrine for victory over his enemies, after his defeat at the Battle of Ishibashiyama.
source: Wikipedia' image: 4.bp.blogspot.com
9. A special kind of grass!
There is a special kind of grass that grows only in Hakone called "Hakone grass."
source: tapopedia.wikispaces.com, image: 4.bp.blogspot.com
10. A small town with fewer locals and more tourists
Hakone is a pretty small town that covers only 93-kilo meter squares. It is shocking to know that the place has a population of just about 14,000 people.
source: tapopedia.wikispaces.com
11. Mount Hakone hasn't erupted in 800 years
The latest magmatic eruption from Hakone was ca. 2900 years ago and produced a pyroclastic flow and a lava dome in the explosion crater. Phreatic eruptions have last occurred in the 12-13th centuries AD. Seismic swarms occurred at Hakone during the 20th century.
source: volcanodiscovery.com
12. Hakone Seventeen Spas! 
Hakone Lake District has a reputation as one of the best holiday resorts in the world around the year, and it has about twenty different qualities with nickname "Hakone Seventeen Spas."
source: famouswonders.com, image: japanimal.org
13. If you are someone who loves Art, History, and Museums
Hakone has various museums such as The Hakone Open Air Museum, The Narukawa Art Museum, The Pola Museum and The Venetian Glass Museum which are always crowded by the visitors around the world.
source: famouswonders.com, image: tsss.edu.hk
14. Add 7 years to your life
There is a belief attached to a place in Hakone. Owakudani, a crater that was created by the last major eruption of Mount Hakone is known for its healthy eggs that add 7 years to your life.
source: japan-talk.com, image: cache-graphicslib.viator.com