Being the First Lady of the United States during the presidency of Bill Clinton from 1993 to 2001, and 67th United States Secretary of State from 2009 to 2013, Hillary Diane Rodham Clinton (68) is an American politician and has also been a candidate for the Democratic Presidential nomination in the 2016 election, which she lost to the Republican candidate Donald Trump. Here are some interesting facts about Hillary Clinton: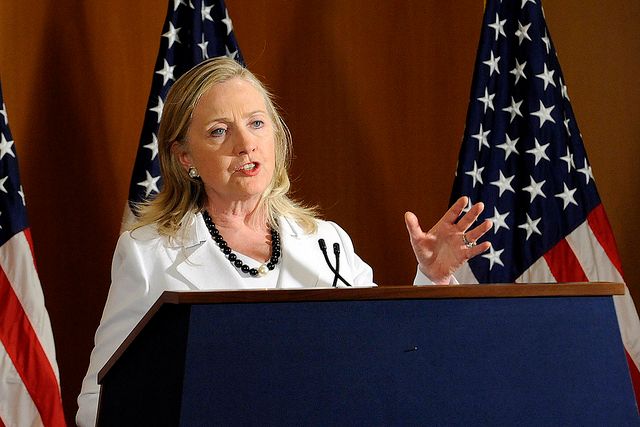 image: politico.com
1. Young Hillary not interested in politics
She wasn't initially interested in politics, she had dreamed of becoming a baseball player, a journalist and an astronaut.
Source: dailysignal.com
2. Not only just First Lady
In addition to serving as the First Lady, Clinton is the first presidential spouse to earn a postgraduate degree.
Source: dailysignal.com
3. When Hillary Clinton won a Grammy Award!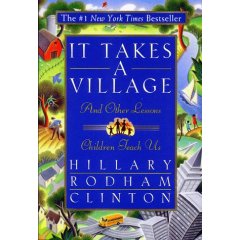 She won the 1997 Grammy for best spoken word album for the audio version of her book, "It Takes a Village".
Source: hillaryclinton.com, image: wikipedia.org
4. Hillary Clinton loves hot pepper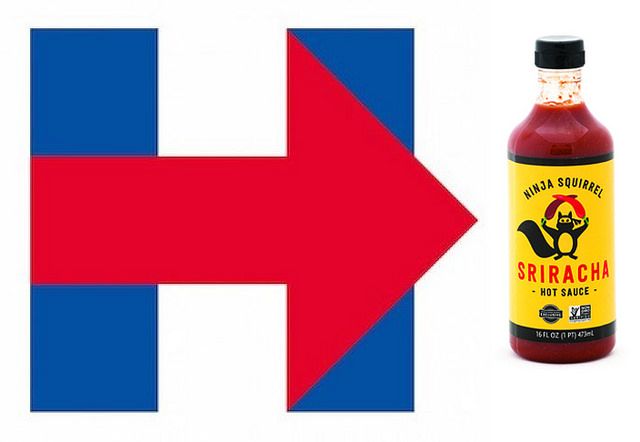 She can't get enough of hot peppers and she puts hot sauce on everything – including salad.
Source: hillaryclinton.com, image: flickr
5. Bill and Hillary: the First and the only Couple ever to be fingerprinted by FBI

The reason because of an incident that occurred during the Clinton presidency called "Filegate" in June 1996. Allegations arose that the First Administration had improper access to FBI documents between 1993 and 1994.
Source: sliptalk.com, image: flickr
6. When Hillary Rodham became Hillary Rodham Clinton!
After marrying Bill Clinton in 1975, Hillary announced that she would be keeping her maiden name. The decision upset both her own and Bill Clinton's mothers, and it was not until 1982 that Hillary adopted her husband's surname.
Source: sliptalk.com
7. What a gift by Bill Clinton to Hillary!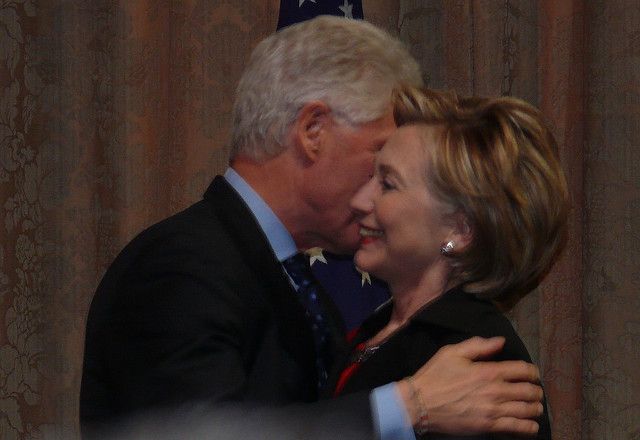 Before his marriage proposal, in a secret act, Bill Clinton had purchased a small house that Hillary once remarked that she liked. When she accepted his proposal, he revealed that they owned that house.
Source: biography.com, image: flickr
8. Hillary was rejected twice

At the age of 13, Hillary applied to NASA requesting to be accepted as a member into its astronaut program and she was rejected citing her gender. At 27, she made a try to join the Marines, but was rejected citing her poor vision and being too old.
Source: presidential-candidates.insidegov.com, image: flickr
9. Almost two decades that she drove a car!
According to the reports, Hillary hasn't driven a car since 1996.
Source: presidential-candidates.insidegov.com
10. Hillary's book: NO. 1 political book!

Her 2014 book "Hard Choices" ranked as the No. 1 political book of 2014.
Source: presidential-candidates.insidegov.com, image: flickr
11. Hillary married Bill Clinton just to make him President!
Many observers and biographers have echoed their suspicions that Hillary and Bill's marriage was and is based on political ambition to reenergize the Democratic Party and establish the presidency for Bill, rather than on love.
Source: facts.randomhistory.com
12. 19 times on the cover of Time Magazine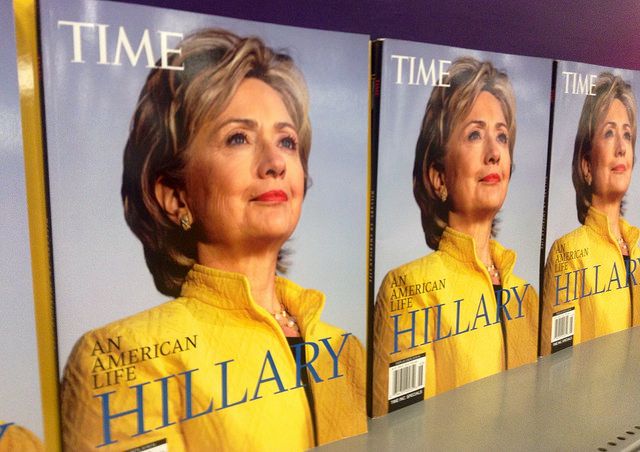 So far, 19 times, Hillary Clinton has been on the cover of the Time Magazine, the most by any women politician of the United States of America.
Source: washingtonpost.com, image: flickr
13. Hillary Clinton vs. Edmund Hillary
In 1995, when Hillary met mountaineer Sir Edmund Hillary in Nepal, she reported to the press that her name had been after the famed climber. However, in 2006, she denied the story by saying it as a family myth.
Source:  facts.randomhistory.com
14. Most travelled Secretary of State ever!
112 countries in four years, travelled almost 1 million miles and spent more about 25% of her time on the road (and in the air). These are the facts that are enough to make her the most travelled Secretary of State of the United States.
Source: blog.constitutioncenter.org, image: commons.wikimedia.org
15. How Hillary and Bill Clinton named their daughter!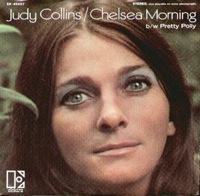 They named their daughter, Chelsea Victoria Clinton, after Joni Mitchell's song "Chelsea Morning".
Source: boomsbeat.com, image: wikipedia.org
16. And her favorite book is…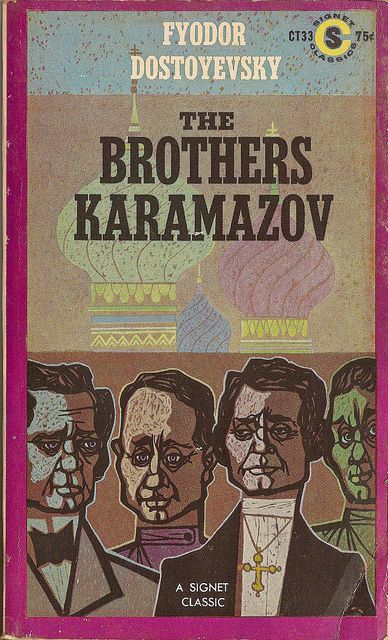 Hillary Clinton's favorite book is Fyodor Dostoyevsky's "The Brothers Karamazov" – a 19th century Russian philosophical novel that hits on big questions of morality, faith, and free will.
Source: bustle.com, image: flickr