Japan is the land full of age-old culture and traditions. Although Japan has attained immense excellence in the field of science and technology it has not forgotten its roots and heritage. Japan or Nippon (in Japanese) also means 'Land of the Rising Sun;' as Japan is the first country to see the sunrise. Indestructible Japan has been through many natural and human-made disasters, but it has never ceased to lose its sheen. Besides being a timeless place where ancient traditions are fused with modern life, Japan has many other things worth knowing. Here are some interesting facts about Japan and its rich culture:
1. Country of Islands
Japan is an archipelago; consisting of 6852 islands out of which only 430 islands are inhabited, and most popular ones are- Honshu, Hokkaido, Shikoku, and Kyushu; consisting of cities like Tokyo, Yokohama, Osaka, and Kobe.
Source: prezi.com, GIF: saga-tripgenius.com
2. Highest Rate of Longevity!
In Okinawa, there are currently hundreds of residents who are over the age of 100 years. As of 2017, there were over 2 million residents in Japan with the age of 90 or more. As per a report of 2018, the life expectancy in Japan is 84.2 years.
Source: usatoday.com, GIF: npr.org
3. Working Hard, Comes With A Reward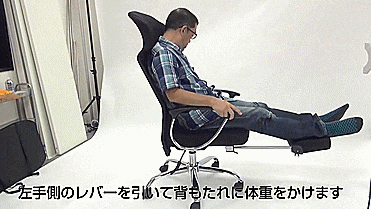 According to a poll, on average, Japanese workers get 6 hours and 22 minutes sleep on the work night; lesser than any other country. Concerning the health of their employees, companies in Japan allow their employees to have power naps during work hours for better work performance and also to overcome the challenge of afternoon dozing.
Source: theguardian.com, GIF: odditymall.com
4. Earthquakes Are Normal Here!
The islands of Japan lay on the Pacific Ring of Fire, where lots of crust movements take place underneath; resulting in almost 1500 earthquakes each year, and minor aftershocks are felt on a daily basis. The intensity of deadly earthquakes can reach up to 9.0 magnitude.
Source: livescience.com, GIF: gfycat.com
5. Limited Land to Use
Out of the total area, 73% is mountainous and unsuitable for agriculture and residential use, which pushes 93.5% of its population to reside on the 27% of the land; making Japan one of the densely populated country in the world.
Source: cia.gov, Image: Flickr
6. Marriage Reluctant Country!
As per recent reports, Japanese men and women shy away from getting married. The reasons are multiple- lack of job security, insufficient financial resources to support a wife and family, punishing work schedules; all these limit the opportunities to interact with the opposite sex.
Source: dw.com, GIF: tumblr.com
7. World's First Ever Novel!
Written in the early 11th century, "The Tale of Genji," is considered the world's first ever full-length novel. The novel is written by a Japanese noblewoman Murasaki Shikibu.
Source: newyorker.com, Image: imgur.com
8. Vending Machines: For Anything & Everything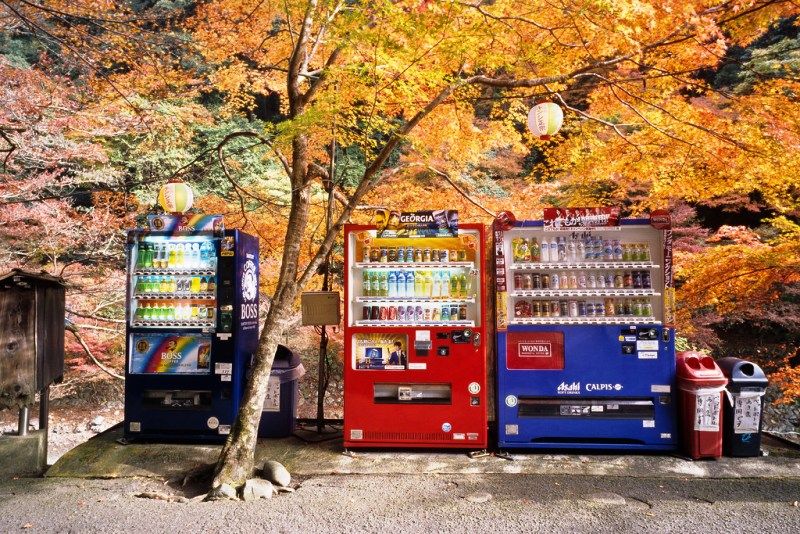 As of 2016, there were more than 5.52 million vending machines in Japan. These vending machines sell a range of products varying from clothing, toiletries, packaged food to comic books, light bulbs, fish bait, and others. Some vending machines are so bizarre that they help you take selfies, and even recommend beverages.
Source: dailydot.com, Image: Flickr
9. Wanderlust For Travellers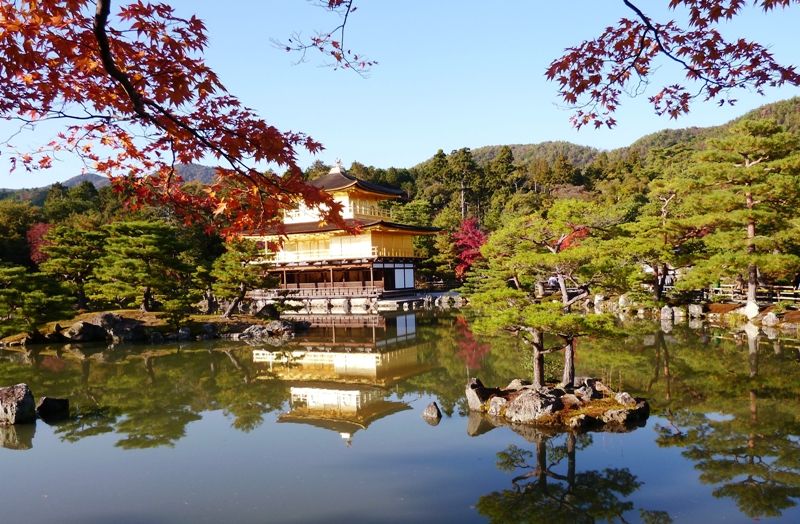 As of 2018, Japan is home to 22 World heritage sites including Mt. Fuji, Hiraizumi, Shiretoko, etc. Besides sightseeing, there are many other activities to do like snorkeling or scuba diving at Kerama Islands, skiing and snowboarding at Hakuma, Canyoning at Nagano and the list goes on.
Source: japan.travel, Image: Wikimedia
10. Work Hard, Play Harder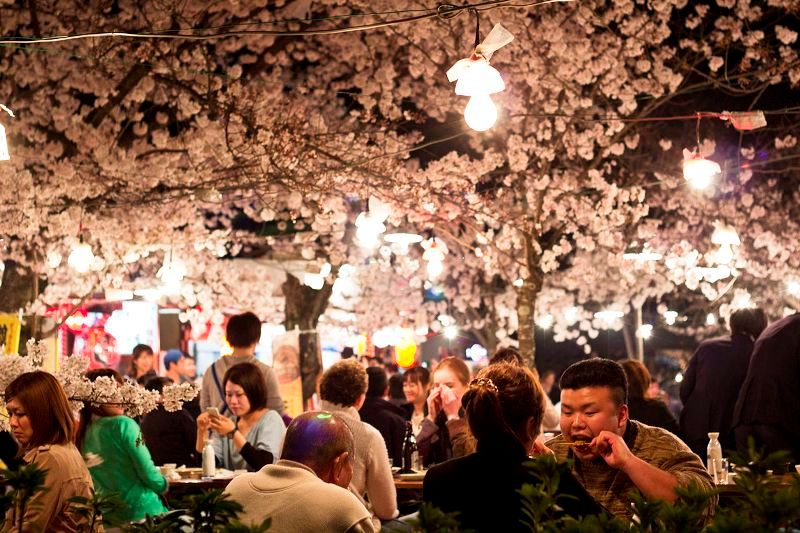 Even though working life is hectic, it doesn't mean that the Japanese don't know the way of partying. The city of Tokyo is notorious for its nightlife all across the globe. Whenever you need to go on a shopping spree, Ginza is the place to visit. You can also check out the posh and glitzy Japanese restaurants and shops with world-class brands and upscale nightclubs. In case you want to hang out with elite foreigner crowd and some loud music then definitely Roppongi should be your go-to place. If you would like to get down and party for straight 24 hours then you should head to the neighborhood of Shinjuku and Shibuya, where time does not matter.
Source: allabout-japan.com, Image: Wikimedia
11. World's Oldest Hotel!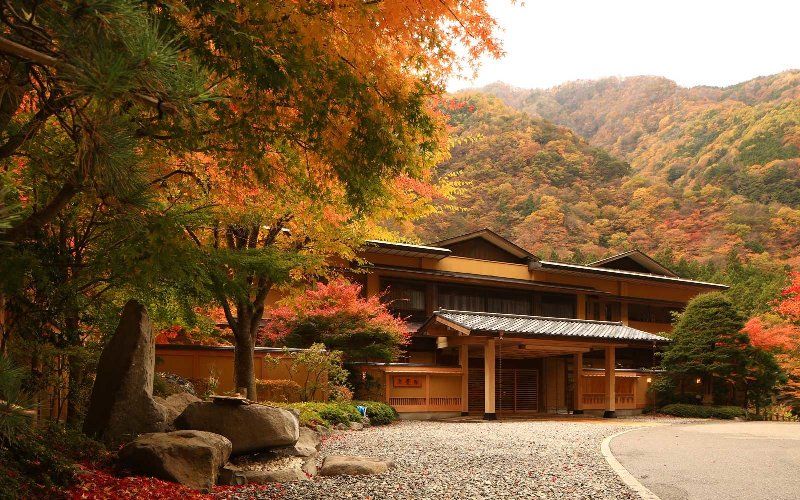 Japan is house to the world's oldest hotel, Nishiyama Onsen Keiunkan in Yamanashi. It was built back in 705 AD. More than 50 generations of the same family have continuously operated it for more than 1300 years.
Source: keiunkan.co.jp, Image: travelandleisure.com
12. Capsule Hotels
As the name says it all, these are a new category of hotels without most of the amenities, and just a capsule-sized compartment with just a bed along with a small locker and an electrical outlet to charge your electronic devices.
Source: forbes.com, Image: Wikimedia
13. World's Most Educated Country!
Japan is one of the most educated countries in the world with a literacy rate of 99%. This literacy has been stable not for a year or so but many consecutive years (2007-2018).
Source: litbase.uil.unesco.org, Image: Flickr
14. World's Most Seafood Consuming Country!
Japan is one of the most global per capita fish consuming countries in the world. Fish forms a large part of their diet and is perhaps the secret behind their longer life expectancy.
Source: agr.gc.ca, GIF: 4.bp.blogspot.com
15. A Gift To The World – Sushi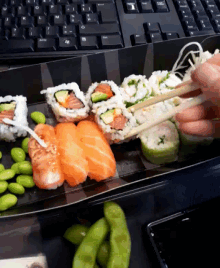 If you are a sushi lover, then you owe a big one to Japan as Sushi was originated in Japan. The origin dates back to the 8th century, but it was not until the 1900s that sushi started spreading in the west and the whole world.
Source: ipfs.io, GIF: tenor.com
16. More Pets Than Children!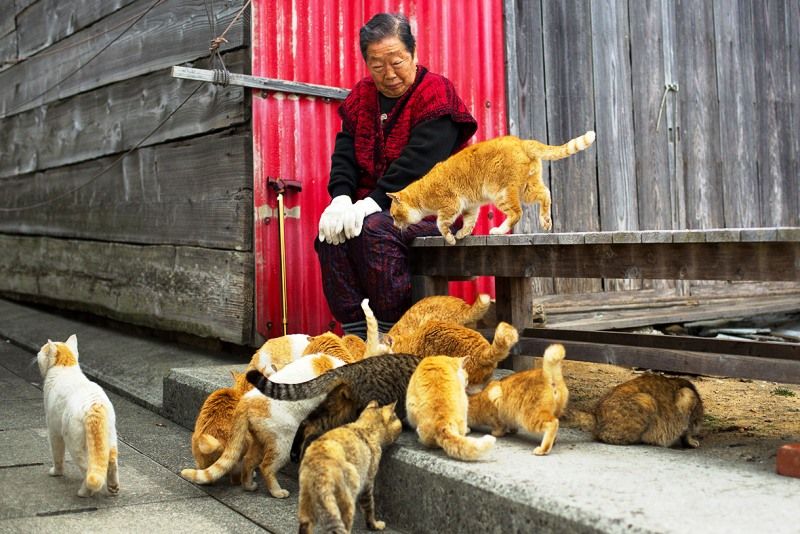 Panicking over its plummeting birthrate, Japan has more registered pets than children. Amid the dramatically falling birthrate and steadily climbing the average age of Japan's population, Japan has become a pet superpower.
Source: theguardian.com, Image: ibtimes.co.uk
17. Manga: The Iconic Japanese Comic Series
Magna is the Japanese style comic series and every year almost 2 billion copies are sold. Ever since the publishing of Magna began, its popularity grew immensely irrespective of the age and gender. Magna contains varied content which may be historical, futuristic sci-fi or teenage romance. The comic series has become so popular that there are Magna cafes and events inspired by Magna.
Source: japan-guide.com, GIF: redd.it
18. World's Lowest Crime Rate!
According to the recent statistics, Japan recorded a drop in the crime rate. As of 2017, the number of crimes recorded was only 915,111 which was over 2 million back in the 2000s. The credit goes to the use of security cameras and harsh criminal justice practices. A suspect can be held for up to 23 days for interrogation without any charges.
Source: japantimes.co.jp and vox.com
19. Cleanliness Is Next To Godliness!
In Japan, cleaning your classroom and school is a part of the school education. Students at a very young age are taught to clean their class, serve lunch and even clean toilets. Some may refer this to as child abuse, but Japan considers it a healthy practice which will make the child more responsible.
Source: indiatoday.in, GIF: huffingtonpost.com
20. Festival For Sexual Awareness
Kanamara Matsuri is also known as Festival of penis or Festival of Steel Phallus. It is a spiritual event dedicated to penis and fertility. It was started in 1969 and is celebrated every year on the first Sunday of April in the city of Kawasaki. The festival aims to increase awareness for safe sex and raise money for HIV charities.
Source: huffingtonpost.in, Image: Flickrslurpin
21. Cuddling Cafes
Japan never fails to surprise. To get away from loneliness and stress, one can go to Soine Ya (Cuddle Cafes) and pay a hefty price of 3000 Yen ($30) for 20 minutes of companionship.
Source: jpninfo.com
22. Japanese Dining Etiquettes
Chopsticks are not the only way to eat food in Japan. Here are some Japanese dining etiquettes:
Usually, a bowl of soup is served with every meal which does not need to be consumed by a spoon. You can bring the bowl directly to your mouth and drink it.
Slurping might be considered rude in other cultures, but slurping noodles in Japan are considered polite.
Instead of bending your head down to eat, you can bring the bowl close to your face.
Source: foodandnutrition.org, GIF: 1.bp.blogspot.com
23. Square Watermelons!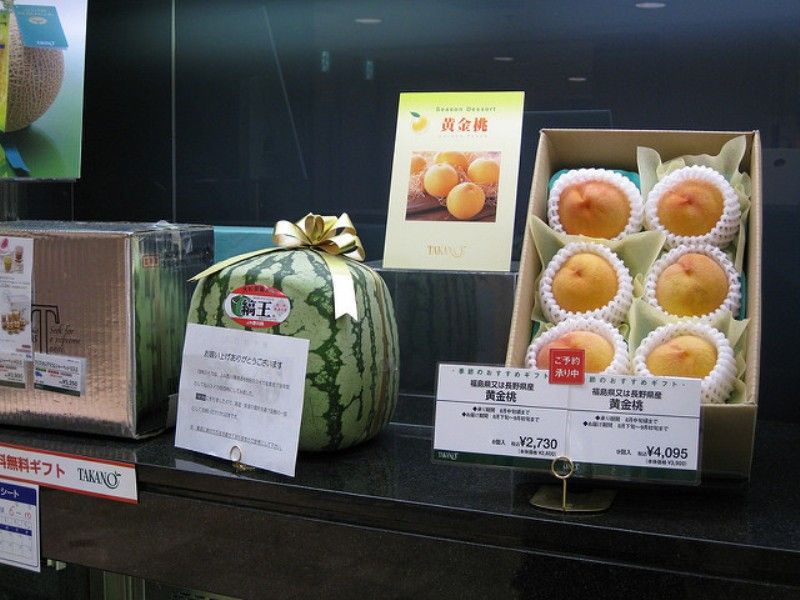 Who doesn't love watermelons? Watermelons are a favorite summer fruit in Japan which are even presented as gifts and used to play Suikawari which is like a piñata but with a watermelon. There are even heart-shaped watermelons in Japan.
Source: kotaku.com, Image: Flickr
24. Have Tattoos? Beware of Bathe
It is forbidden for someone with tattoos to take bathe in hot springs and Onsen because in Japanese culture tattoos are related to punishment.
Source: blog.gaijinpot.com, GIF: pinimg.com
25. The Problem of Suicide
Suicide was a big problem in Japan. Back in 2004, there were a total of 34,427 suicides. Few reasons behind suicides were financial pressure, isolation, and social withdrawals. As of 2017, there were only 21,321 suicides, which is the lowest in the eighth consecutive year.
Source; bbc.com 
26. Most Popular Suicide Destination In The World!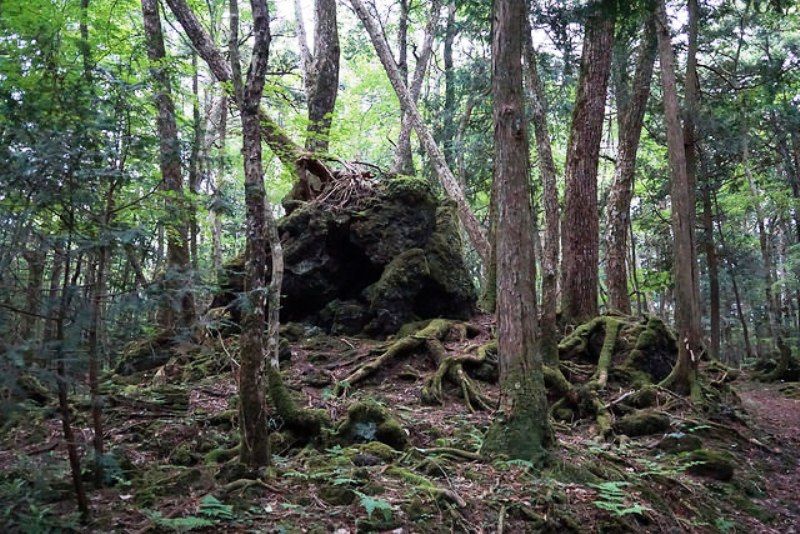 Aokigahara Forest also known as the Sea of Trees, right along the edge of Mt. Fuji, is the most popular suicide destination in Japan. This eerie forest gained the notorious reputation of the Suicide Forest as there were more than 100 suicides in the year of 2013-2015.
Source: cnn.com, GIF: Flickr
27. World Of Ramen
Though Ramen were originally imported from China, these long and elastic noodles became one of the most popular dishes in Japan. Due to its low cost and high availability, they became a huge success. In Japan, more than 5 billion servings of Ramen are consumed each year. There are even museums built for Ramen displaying history and regional flavors of Ramen noodles.
Source: japan-guide.com, Image: Flickr
28. World's Shortest Escalator!
Japan is known for the most significant things in the world and never fails to surprise the tourists. To keep up to its reputation, Japan surprisingly holds the record for World's Shortest Escalator which is located at the basement level of the More's Department store, Kawasaki. The height of this record-holding escalator is 89.4 cm or 2.7 feet which is equivalent to a 2-year-old girl.
Source: en.japantravel.com, Video: INSIDER (YouTube)
30. World's Longest Suspended Monorail!
The Hanging Monorail of Chiba is the longest suspended monorail in the world with a length of 15.2 km, giving the passengers full view of the city. It feels like something right out of the sci-fi movies.
Source: forbes.com, Video: travelvideos (YouTube)
31. Time is Money
Japanese metro trains are impressively on schedule. The secret behind their success is that they count time to centisecond, i.e. one-hundredth of a second. So you need to find some other excuse in case you get late to work.
Source: kotaku.com
32. World's Fastest Train!
Japan recently made headlines with state of the art Maglev (Magnetic Levitation) train breaking the record for world's fastest train with the speed of 600 km/h.
Source: indiatoday.in, Video: RT (YouTube)
33. World's Busiest Train Station!
The Shinjuku Station is given the title of World's Busiest Train Station by Guinness Books of World Records. It is used by 3 million people every day. What's more surprising is that in a 2013 report of world's top 50 busiest train stations, 45 were in Japan.
Source: jpinfo.com, Image: Flickr
34. That's How You Get On The Train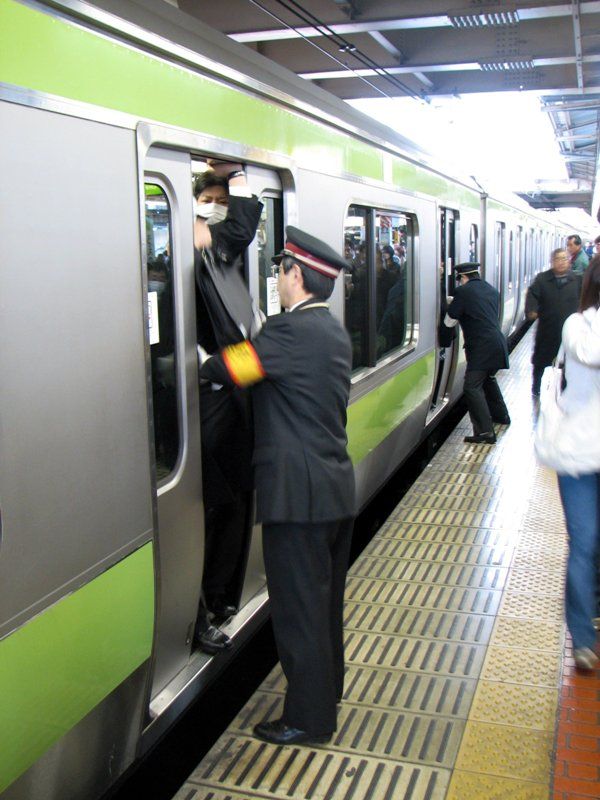 Japan is already known for having the busiest train stations in the world and over 40 million passengers travel each day. During the peak hours, trains run every 2 to 3 minutes going in one direction yet there is no change in the amount of crowd present. So, to stuff as many passengers as possible, uniformed station staff called Oshiya or pusher are called upon to push passengers into the train so the door can close and the train can depart on time.
Source: amusingplanet.com, Image: Wikimedia