Katherine Heigl, an American actress, is known for her comic characters, but we don't have any idea about the young woman beneath that image. She carries a retro touch and looks like a 1950's era actress with glamor and grace that 1950's stars had. Let us find out some interesting facts about Katherine Heigl: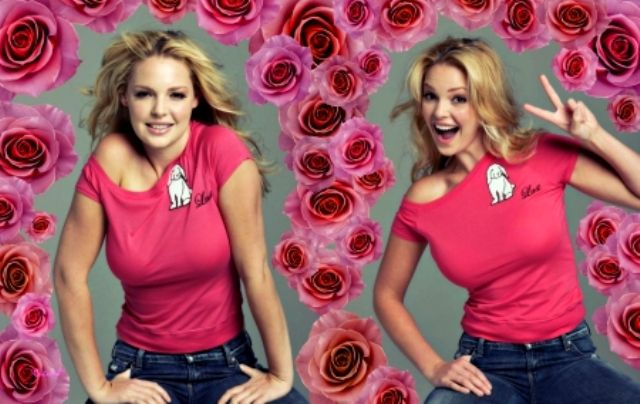 Image: dncache-mauganscorp.netdna-ssl.com
1. Disturbed childhood!
When she was just 7, her older brother, Jason, died in a car accident. In 1996, her parents divorced, and her mother was diagnosed with breast cancer. After her mother's recovery, they moved into an apartment in Malibu Canyon, California.
Source: biography.com, image: kheigl.com

2. Who says actors are not educated?
Katherine did her schooling from Saxe Middle School and New Canaan High School, balanced her studies with work on films and modeling.
Source: Wikipedia, image: kheigl.com
3. Her aunt behind her success!
When she was 9, her aunt sent pictures of  Katherine to modeling agencies, after which she signed with a renowned agency Wilhelmina Models. Then she started modeling in commercials and auditioning for TV and film roles.
Source: biography.com
4. Covergirl Katherine!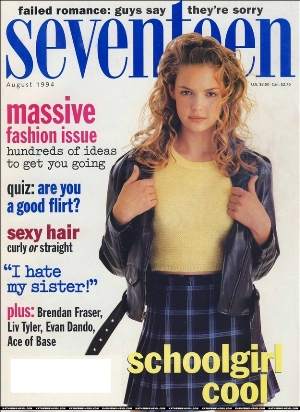 In 1994, she became the Covergirl of Seventeen Magazine, as a cool school girl.
Source: seventeen.com, image: katherine-heigl.com

5. When Hollywood embraced her!
In 1999, she was cast in a starring role on the teen science-fiction show Roswell, which expanded for 3 seasons. This show really widened her exposure in Hollywood.
Source: biography.com
6. Grey's Anatomy success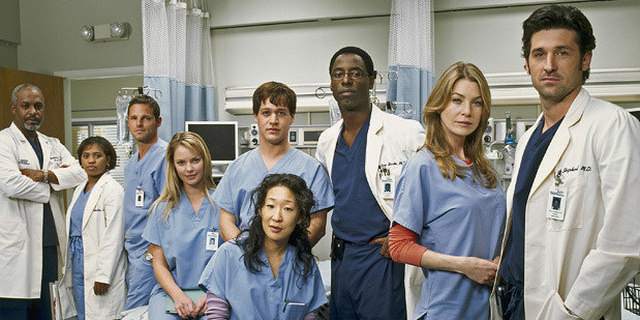 In 2005, she was cast in a medical drama called Grey's Anatomy. It was premiered in March 2005 and instantly became a big hit, which provided an opening for her in Hollywood.
Source: Wikipedia, image: Flickr
7. Compassionate Katherine!
Heigl, along with her mother, started Heigl's Hounds of Hope which operates as a part of the Jason Debus Heigl Foundation, in honor of Katherine's brother, who was killed in a car accident in 1986. It mainly rescues larger dogs with behavior problems from shelters with a high kill rate and rehabilitates them.
Source: jasonheiglfoundation.org, image: usatoday.net
8. The inspiration of a Korean sister!
Even before she was engaged, she was interested in adopting a girl. This inspiration came from her Korean sister Meg, who was adopted by her parents. In 2009, the couple adopted their first daughter, Naleigh, from South Korea, and in 2012, they adopted their second daughter, Adalaide Marie Hope, of Louisiana.
Source: heavy.com, image: pinimg.com

9. Story of a crazy fan

A crazy fan of her first TV show Roswell, mailed thousands of Tabasco sauce bottles, the favorite condiment of the lead characters.
Source: people.com
10. She wanted to quit
After getting rejected for roles on Felicity and Alias, she wanted to quit. But it proved to be a blessing in disguise for her because if she got selected for Alias, she wouldn't have been available to audition for Grey's Anatomy.
Source: people.com
11. Part of the lowest earning movie!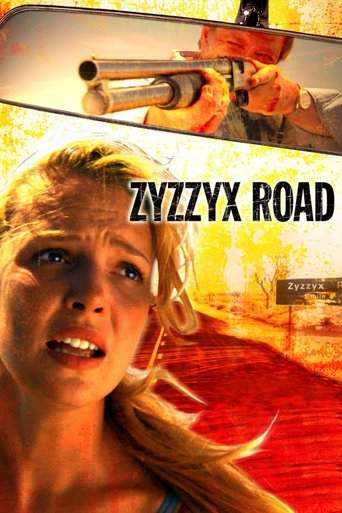 She was a part of the lowest earning movie in recorded history, a thriller movie Zyzzyx Road with Tom Sizemore. It grossed $30 at the box office.
Source: people.com, image: wikimovies.net