Tranquil stretches of emerald backwaters, with the Arabian Sea at the west, lush hill stations, exotic wildlife and networked by 44 rivers, Kerala enjoys unique geographical features which attracts a number of people from across the globe. Here are some of the fascinating stuffs about this peaceful and pristine state of Kerala: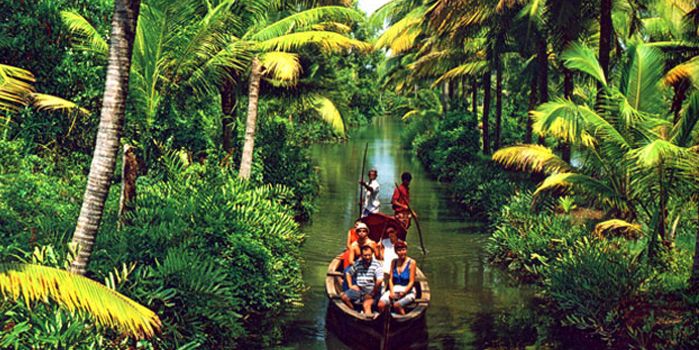 Image: dreamkeralapackages.files.wordpress.com
1. Highest social indicators
Kerala has the highest sex ratio, lowest population growth rate, highest literacy rate, highest life expectancy and the highest Human Development Index (HDI) among the other states of India.
Source: wikipedia.org
2. Least Corrupt Indian State
Kerala is the least corrupt Indian state as per Transparency International survey.
Source: quickgs.com
3. God's own country
Tourism department of Kerala promotes the state by the slogan- "God's own Country".
Source: keralatourism.org
4. One of the world's largest rubber producer
India is world's 4th largest natural rubber producer country of which Kerala accounts more than 91%.
Source: countryranker.com, image: wikipedia.org
5. Highest media exposure in India
With newspapers publishing in nine languages, Kerala has the highest media exposure in India.
Source: wikipedia.org, image: flickr
6. First record of the word "Kerala"
The word Kerala is first recorded in a 3rd-century BCE rock inscription (Rock Edict 2) left by Mauryan emperor Ashoka.
Source: wikipedia.org
7. Three main tourist regions
Geographically Kerala has divided into three major tourist regions- 1. Malabar (Northern Kerala), 2. Kochi (Central Kerala) and 3. Tranvancore (Southern Kerala).
Source: kerala.com
8. Mundus and Moustaches
There two things that are important to Malyali male- mundus (dhoti) and moustaches.
Source: livemint.com, image: wikipedia.org
9. Coconut here, coconut there, coconut everywhere
If you see a lot of coconut trees on your way then you should not ask, which state is it because it's Kerala for sure! In-fact there should be a coconut census by the government!!
Image: wikipedia.org
10. Capital of Ayurveda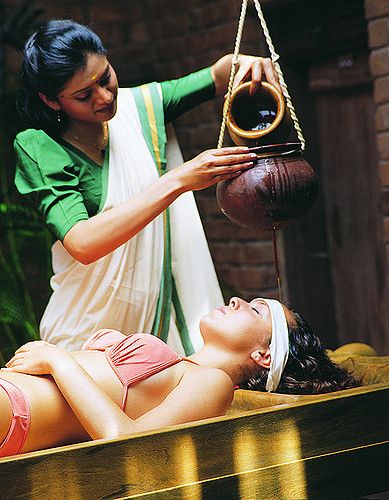 The pivot of medication in Kerala is Ayurveda. Kerala is home to world's first Ayurvedic Resort Somatheeram, south of the Kovalam beach.
Source: timesofindia.indiatimes.com, image: flickr
11. Backwaters extend virtually half the length of Kerala State
Backwaters of Kerala are a chain of Brackish Lagoons and lakes lying parallel to Arabian Sea coast (Malabar Coast). The network includes five large lakes linked by canals (both manmade and natural) and fed by 38 rivers.
Source: wikipedia.org, image: flickr
12. Kerala and Elephants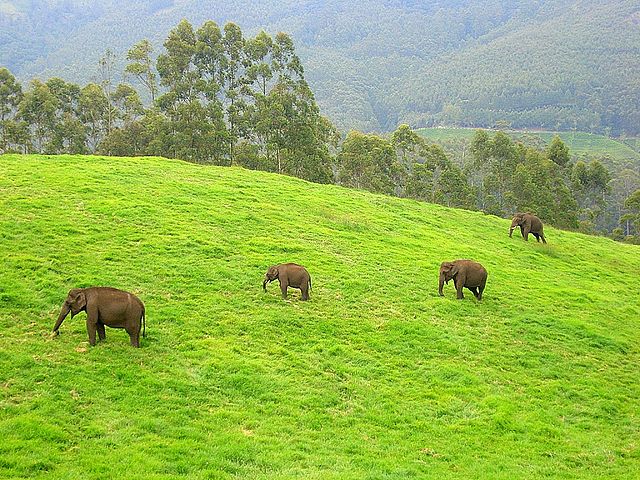 Kerala has more than seven hundred elephant in captivity. Most of the elephants are owned by temples and individuals. They are mainly used for religious ceremonies in and around the temples. Elephant is featured on the emblem of the Kerala State and also the state animal of Kerala.
Source: wikipedia.org, image: wikipedia.org
13. Richest Hindu Temple in the world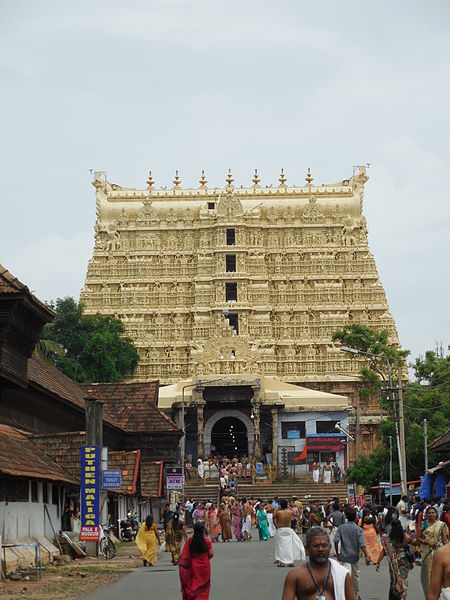 Padmanabhaswamy temple in Kerala is the richest Hindu temple in the world and in terms of assets gold and precious stones; it is by far the wealthiest institution of worship in the recorded history of the world.
Source: wikipedia.org, image: commons.wikimedia.org
14. First Rainfall in India
Kerala receives the first rainfall of the mainland of India. The south-West Monsoon knocks the land of Kerala every year usually on 1st June. It arrives in Mumbai approximately 10 days later while it reaches Delhi almost by the end of June and covers the rest of India by mid-July.
Source: goindia.about.com, image: flickr
15. Interesting Story of Onam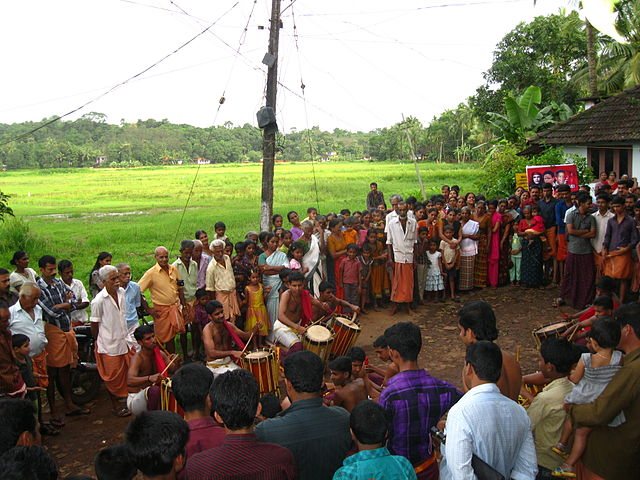 Although Onam is harvest festival, there is a story attached to it. It has been said that in the land of backwaters everyone in the kingdom of king Mahabali lived happily. The growing popularity and fame of king Mahabali implanted jealousy in the minds of Gods. Disguised as Vamana, Lord Vishnu went to the king and said that he needed just 3-steps of land. The first step of Lord Vishnu covered the world, second one the whole of the sky and then asked Mahabali space to keep his third foot. Mahabali asked him to place his last step on his head. Lord Vishnu placed his last step on the head of Mahabali and pushed him to Patala (the nether world). Mahabali requested the Lord to allow him to visit his subjects at-least once in a year. Malayalees have belief that Mahabali visit the land of Kerala every Onam and hence celebrate the festival.
Source: india.com, image: wikipedia.org