Located on the east bank of the Hooghly River, Kolkata truly holds the essence of Eastern India. Being a historical city, Kolkata is home to numerous palaces, monuments, and temples bearing architectural significance. Let's explore some interesting facts about this Gateway of Eastern India:


Image: gigapan.org
1. Land of Durga Puja
Durga Puja is the most awaited and fascinating festival of Kolkata. During the Navratri festival, the entire city becomes illuminated with numerous Puja Pandals. This is the best time to feel the spirit of the city.
Source: outlookindia.com, Image: outlookindia.com

2. The Scientific & Cultural Capital of India
Kolkata's marvelous architecture, delicious cuisines, Intellectuals like Rabindranath Tagore, and a blend of various cultures; making it the scientific and cultural capital of India.
Source: telegraph.co.uk
3. Football Hub of India
Although cricket is the most popular sport throughout India, Kolkata's heart beats for football. It is so popular that it runs a football league which is the second oldest in the world. From a tea-seller to an entrepreneur, everyone is a football fan in Kolkata.
Source: Indianexpress.com, Image: indianfootballnetwork.com
4. Kolkata: The Capital of India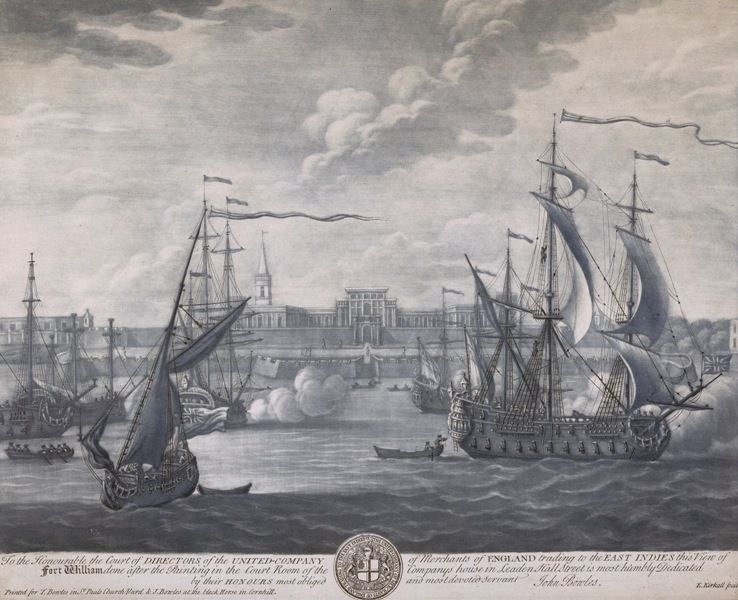 Until 1911, Kolkata was the capital of India due to its trade importance during the British Rule in India. Later, Delhi was made the capital of India.
Source: indiatoday.in, Image: Wikimedia
5. Why Delhi? The Move From Calcutta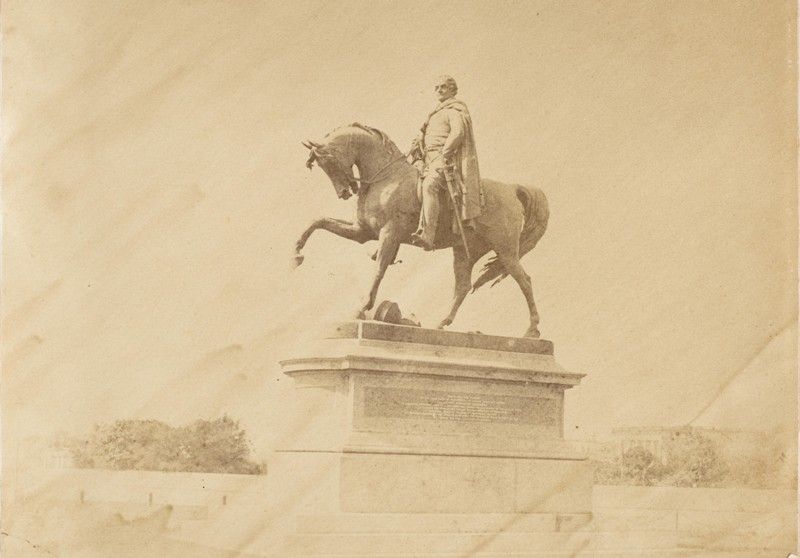 The reason was laid down in a letter by Lord Hardinge, the Viceroy of India, to the Earl of Crewe, Secretary of State for India,  sent from Shimla to London on August 25, 1911. In the letter, Lord Hardinge argued that amidst the rising importance of elected legislative bodies, Britain needed to find a more centrally located capital. Also, the mass protest after the partition of Bengal in 1905 along religious lines made the city a less hospitable place for the British.
Source: The Wall Street Journal, Image: Wikimedia
6. India's Largest Cricket Ground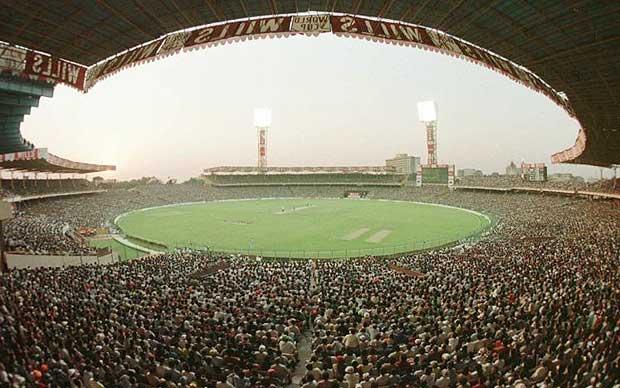 The Eden Gardens Cricket Stadium has the third most sitting capacity in the world with around 67,000 people.
Source: indiatoday.intoday.in, Image: sportskeeda
7. A Heaven for Bookworms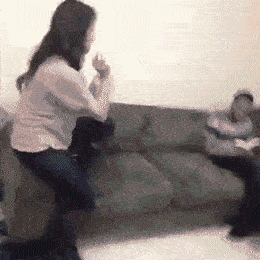 No surprise, being the motherland of great authors and poets, Kolkata is a book reader's dream place. It has the world's second-biggest used book center where almost any book in the world can be found.
Source: timesofindia.indiatimes.com
8. One of the Few Rail Tram Cities in the World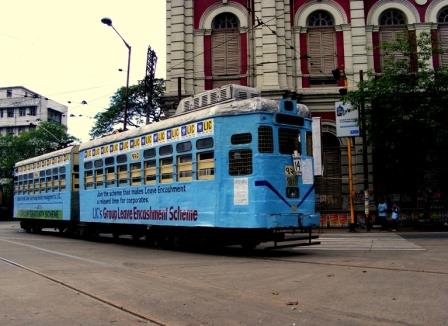 The ever classic Tram of Kolkata has been serving the city since 1902. Around 125 trams are running by covering 25 routes.
Source: calcuttatramways.com, Image: Flickr
9. World's Second Biggest Football Stadium is Here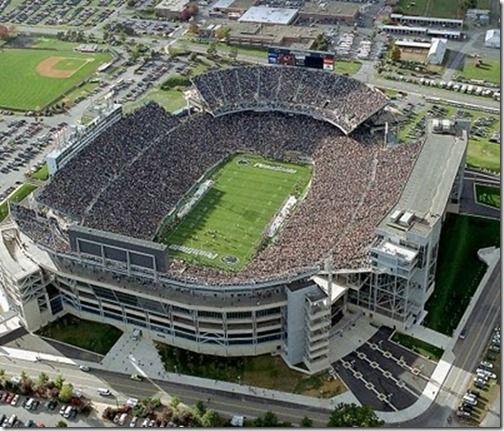 Kolkata, being a passionate football City, used to own the world's 2nd biggest football stadium called the Salt Lake Stadium with the capacity of around 120,000 people until 2015 when it was downsized.
Source: news18.com, Image: smashinglists.com
10. Kolkata's Iconic Rosogolla

Kolkata is often referred to as the city where specialized sweet delight Bengali Rasgulla (pronounced as Rosogolla) is made. Invented by Nobin Chandra Das way back in 1868 is an ever-refreshing sweet delight till now.
Source: thebetterindia.com, Image: kitchenplatter.com
11. India's Oldest Metro is Here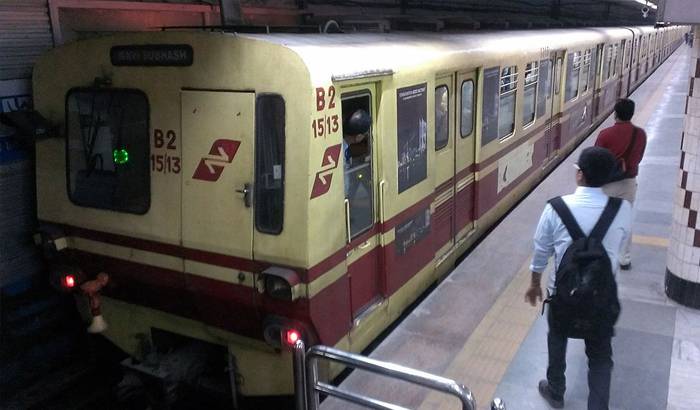 Even though Delhi has introduced metros in recent years and Mumbai is just getting used to the recent addition of metros, Kolkata had it more than 2 decades ago.
Source: kmrc.in, Image: Wikipedia
12. Hand-Pulled Rickshaws are Still in Existence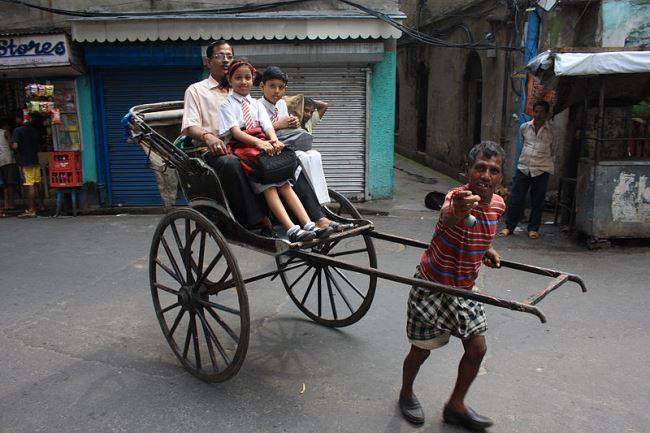 It has trams, it has metros, it has taxis, but Kolkata still depends on its traditional hand-pulled rickshaws to commute, the only one in India.
Source: indianeagle.com, Image: Wikipedia
13. Blessed Teresa's Second Hometown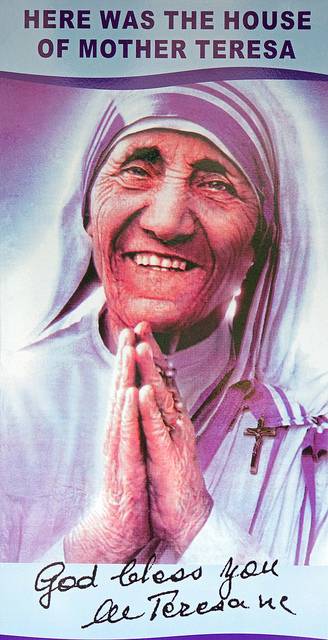 Nobel Laureate, Mother Teresa, came here in 1929. She was so much touched by the poverty conditions of this city that she decided to serve humanity here. She spent a major fraction of her life here, which is considered as her 2nd hometown.
Source: Wikipedia, Image: McKay Savage, Flickr

14. India's Oldest Port is Here!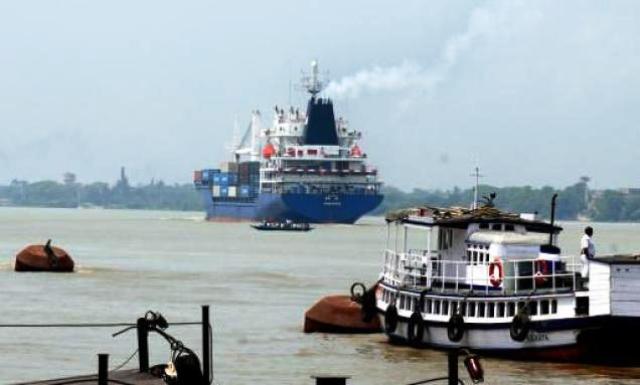 Being a coastal city, sea trade has always been popular here. Situated in the central-west area of the city, The Kidderpore Port (Port of Kolkata), which got its name from Lord Kyde (a 19th-century engineer), is the oldest port in India.
Source: Wikipedia, Image: thehindubusinessline.com
15. World's Most Attended Book Fair!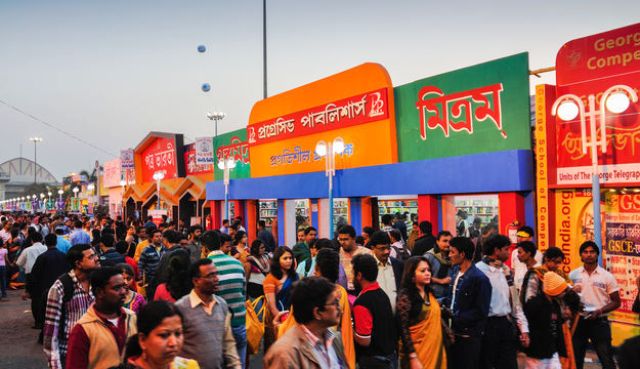 Kolkata Book Fair is said to be the most attended book fair in the world. With around 2 million visitors, this Fair is well known for its non-trade book fair.
Source: thehindubusinessline.com, Image: travel.india.com
16. World's Oldest Polo Club is Here!
Shocked! Polo is not usually associated with India, but Kolkata holds an exception. Established in 1862, the Calcutta Polo Club is the oldest polo club in the world.
Source: calcuttapolo.com, Image: calcuttapolo.com
17. A Tale of Two Cities
Kolkata and its neighboring country Bangladesh have a lot in common; as they share similar kind of topography, cuisine, language, etc., but, do you know, the capital of Bangladesh, Dhaka is named after a form of Goddess Durga "Dhakeshwari" Devi and Durga Puja is a rich part of their culture too?
source: Wikipedia, Image: Wikimedia
18. Home to India's Largest Tree!
Situated in the Indian Botanic Garden near Kolkata, the Great Banyan Tree is the largest tree as far as area coverage is concerned around 14,500 square meters. It is estimated to be around 1200 years old tree with around 3300 roots falling to the surface.
Source: worldatlas.com, Image: McKay Savage, Flickr

19. India's Oldest Museum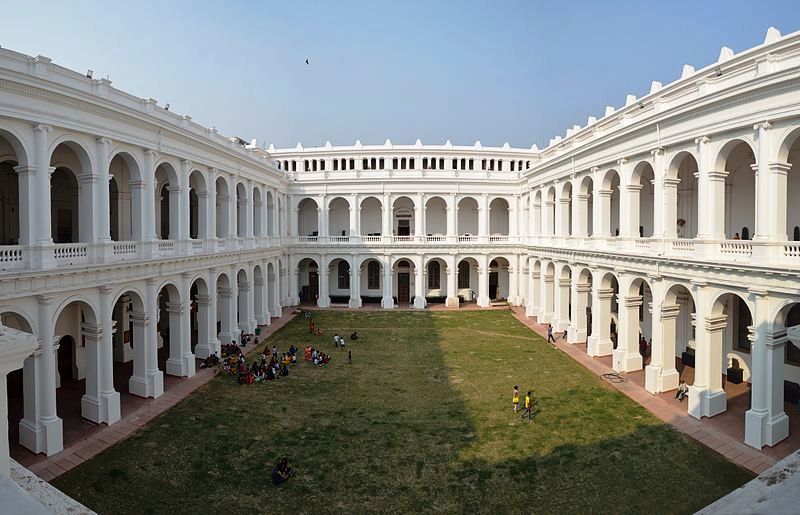 The "Indian Museum" situated in Kolkata is considered India's oldest museum that houses large collections; showcasing India's natural history and art.
Source: timesofindia.indiatimes.com, Image: Wikipedia
20. First Newspaper in India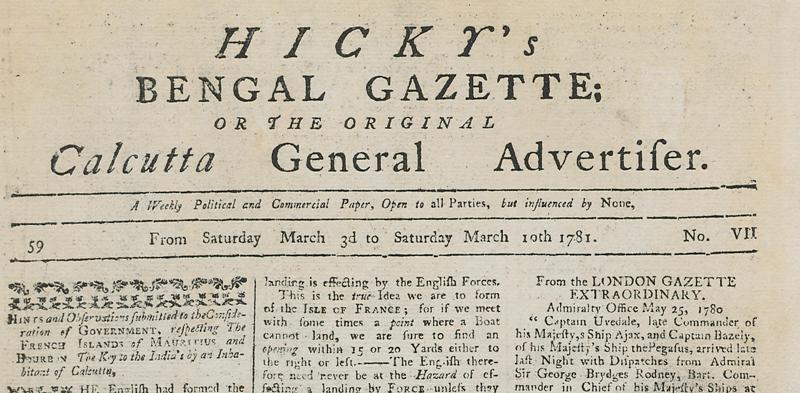 Kolkata is home to India's first newspaper- the Bengal Gazette, which started publishing from the city in 1780.
Source: dailypioneer.com, Image: Wikimedia
21. Devastated by Famines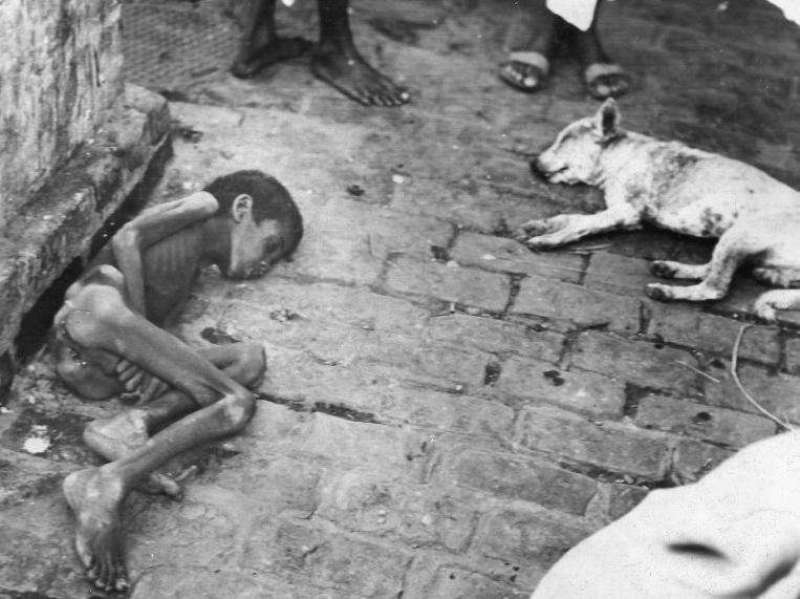 After the Great Bengal Famine of 1770, another infamous Bengal Famine of 1943 had killed up to 3 million people in which the city of Calcutta and its nearby areas were the most affected. The astonishing fact about the fact is that it was the only one in modern Indian history not to occur as a result of serious drought, Churchill-era British policies were a significant factor contributing to the catastrophe.
Source: The Guardian, Image: Wikimedia
22. No Longer The Most Populous City
For a long time, Kolkata had enjoyed the status of India's most populous city. However, during the mid-1980s, Bombay (now Mumbai) overtook Kolkata as India's most populous city.
Source: spiegel.de, GIF: gfycat.com
23. The Famous Visitors Who Cursed the City
Although the city has many positives, there are many famous visitors who have vilified the city. The city was once called "the home of everything in the world worth hating" by French anthropologist Claude Lévi-Strauss. Woody Allen, an American filmmaker, noted about the city that "They have 100 unlisted diseases." V.S. Naipaul, a winner of the Nobel Prize in literature, said, "I know not of any other city whose plight is more hopeless.Günter Grass, a German literary colleague of V.S. Naipaul, went even further and did the worst insult of all by saying- "It's a pile of crap dumped by God." Even the former Prime Minister of India, Rajiv Gandhi, called it a "Dying City."
Source: spiegel.de, Image: Wikimedia
24. Strategic Wetlands
The East Kolkata Wetlands, a complex of natural and human-made wetlands, was designated a "wetland of international importance" by the Ramsar Convention (1975).
Source: Wikipedia, Image: Wikimedia
25. Exotic Cuisines
The world-famous Kolkata cuisines make it a haven to food lovers. Whether it's Machher Jhol (rice and fish curry), Mishti Doi (a sweet yogurt), Phoochka Panipuri Golgappa, or desserts such as Roshogolla and Sandesh, all are iconic dishes that give Kolkata its unique flavor.
Source: Wikipedia, GIF: gfycat.com
26. The Iconic Bengali Saree
Although Saree is worn throughout India, when it comes to the traditional Indian sarees, the Bengali sarees have a unique place, and Kolkata is considered the most affluent market of Bengali sarees.
Source: utsavpedia.com, GIF: tumblr.com
27. A Musical City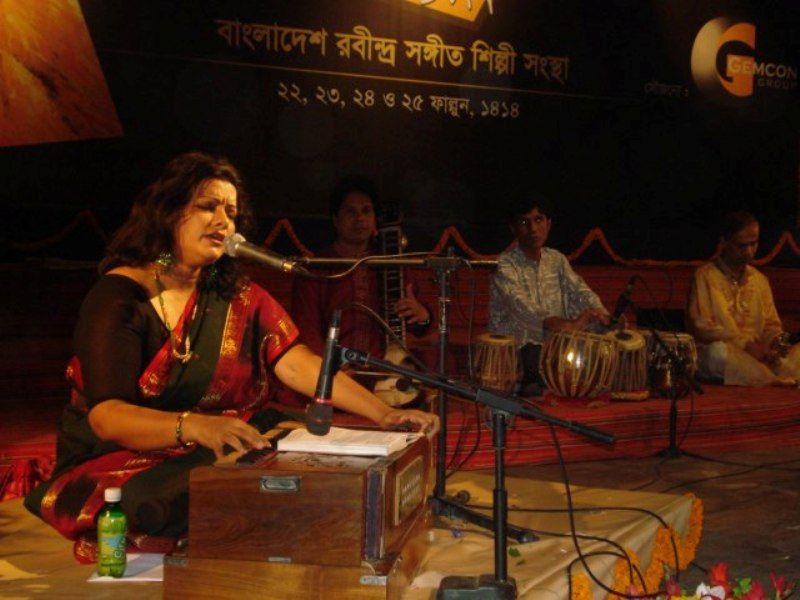 Kolkata is the center of Rabindra Sangeet. Rabindra Sangeet has a distinctive place in the music of Bengal. Rabindra Sangeet contains the songs written and composed by the Bengali polymath Rabindranath Tagore and most frequently deals with transcendental love and spirituality.
Source: Deccan Herald, Image: Wikimedia