Located in the southwest Malaysian Peninsula, Kuala Lumpur is the capital of Malaysia. It is one of the fastest growing metropolitan cities in South-East Asia. Being a business hub, Kuala Lumpur is home to a diverse mix of ethnicity including Indian, Malay, and Chinese. With steel-clad skyscrapers, historical monuments, lush green parks and bustling street markets, Kuala Lumpur is fast becoming one of the most sought-after tourist destinations. Let's find out some very interesting facts about Kuala Lumpur: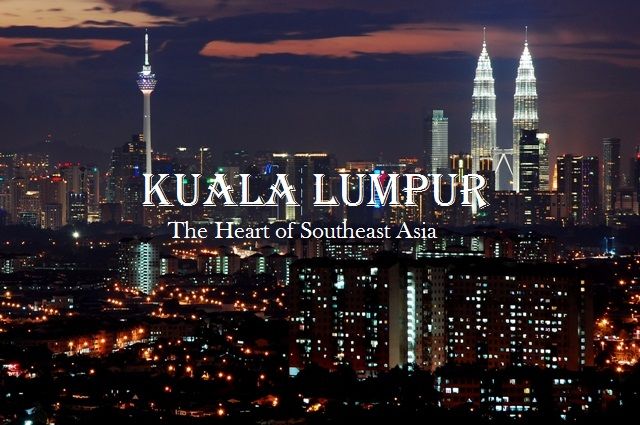 Image: wikimedia.org
1. Muddy Confluence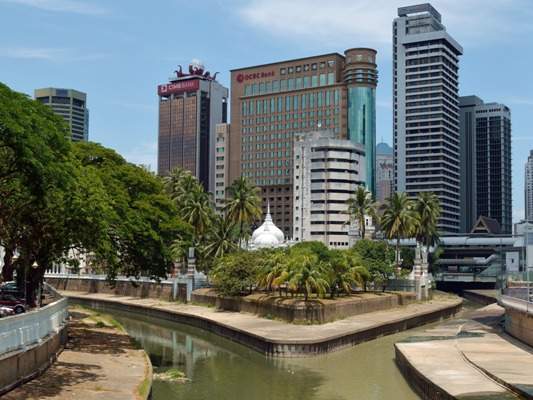 That's what Kuala Lumpur literally means. In Malay, Kuala means "Muddy," and Lumpur means a "junction between two rivers." Kuala Lumpur is given the name because it is situated at the junction of Gombak River and Klang River.
Source: Wikipedia, image: wikimedia.org

2. Largest City in Malaysia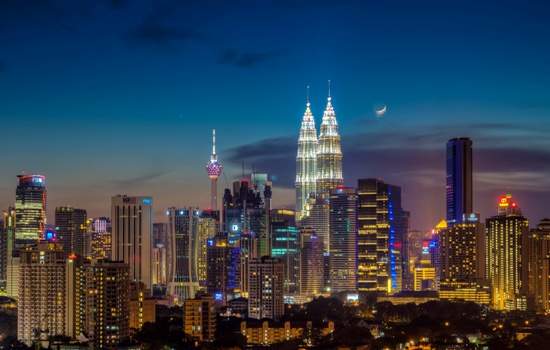 Kuala Lumpur is the largest and most populated city in Malaysia with an estimated population of 1.8 million.
Source: Wikipedia, image: wikimedia.org

3. Not a city until 1972
Although Kuala Lumpur is one of the fastest growing cities in the world, it only acquired the status of being a city in 1972.
Source: Wikipedia
4. Home to Parliament of Malaysia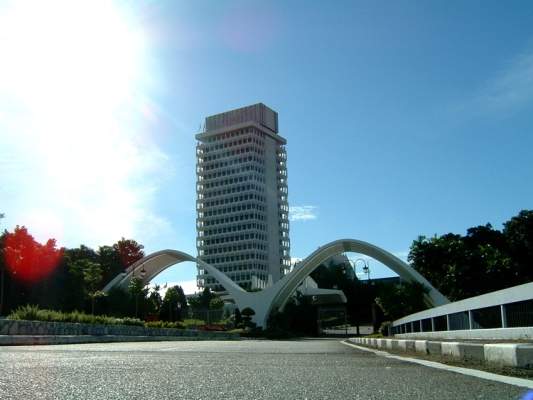 The Malaysian Houses of Parliament is located at the Lake Gardens in Kuala Lumpur.
Source: Wikipedia, image: wikimedia.org

5. City of KLites
Kuala Lumpur is fondly called as KL and residents of the city are known as KLites.
Source: Wikipedia
6. Flooding is Common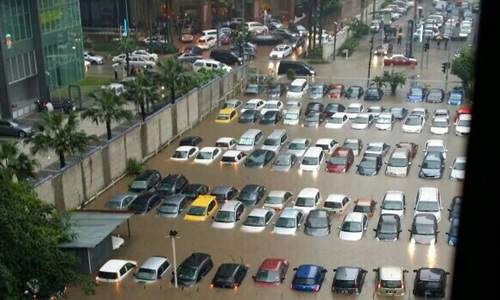 Due to tropical rainforest climate, flash floods are a regular occurrence in Kuala Lumpur during the monsoon season, especially in the city center and other low-lying areas. So keep this in mind and check the weather conditions while making plans to visit the Kuala Lumpur.
Source: Wikipedia, image: malaysiakini.com

7. Petronas Towers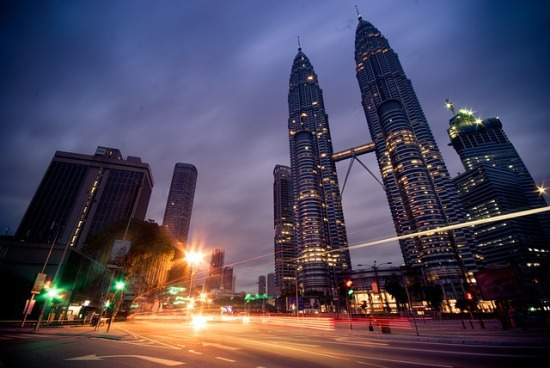 Kuala Lumpur is home to the tallest twin buildings in the world – The Petronas Towers. They were the tallest buildings in the world from 1998 to 2004 until the opening of Taipei 101. Also, the double-decker bridge connecting the two towers on 41st and 42nd floors is the highest two-storey bridge in the world.
Source: Wikipedia
8. Tower one is Tilted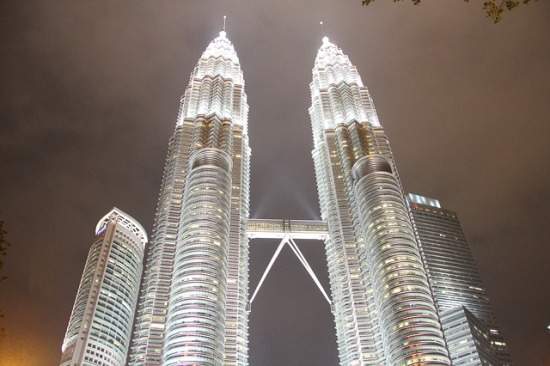 Yes, that's correct! To meet the deadline, two different companies were hired to build the towers. The Japanese company, Hazama Corp built one of the towers while the other was built by the Korean company, Samsung. However, Hazama Corp made a mistake and discovered that the tower has a 25mm tilt. To correct the tilt, next 16 floors were slanted back 20mm. Interesting! Isn't it?
Source: lifestyle.iloveindia.com
9. Completed in Six Years
Yes, the tallest twin towers in the world, Petronas Towers are created in just six years.
Source: Wikipedia
10. Kuala Lumpur Tower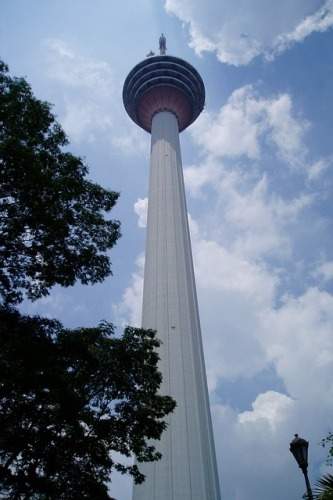 Kuala Lumpur Tower or KL Tower is the seventh tallest tower in the world and tallest telecommunication tower in Southeast Asia. It provides panoramic views of KL.
Source: Wikipedia
11. Home to the King's Residence!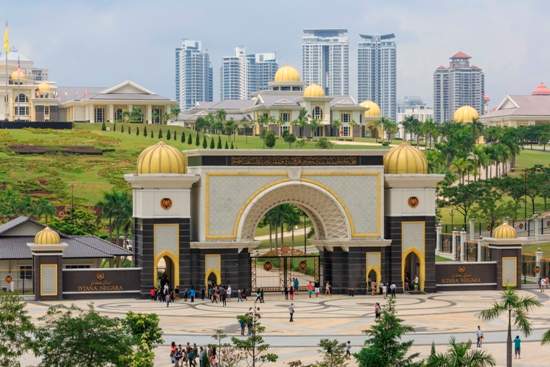 The official residence of Malaysian King Yang di-Pertuan Agong is Istana Negara in Kuala Lumpur. The lavish palace compound covers around 50,000-meter square area and is favorite among tourists.
Source: interestingfacts.com, image: wikimedia.org

12. Batu Caves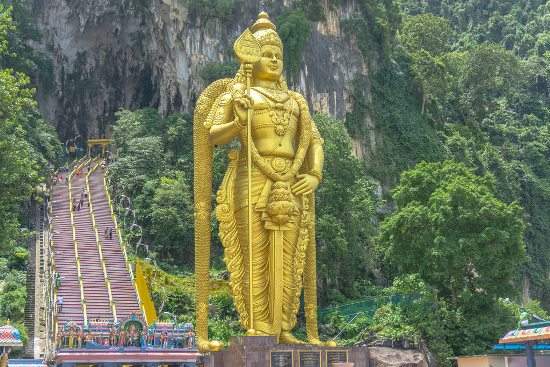 One of the most popular Hindu shrines outside the India, the Batu caves are located in Gombak district near Kuala Lumpur. Batu Caves are a series of many cave temples and caves in a limestone hill and are dedicated to Hindu God "Murugun." The limestone forming the cave is said to be 400 million years old.
Source: Wikipedia, image: Flickr

13. Shopping Paradise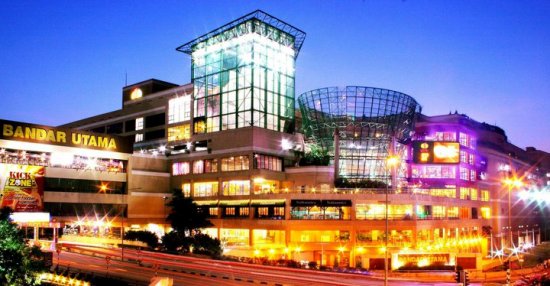 Kuala Lumpur is the retail hub of Malaysia and boasts a total of 66 shopping malls. One Utama mall in Kuala Lumpur is the fourth largest shopping mall in the world covering a total of 5,000 square feet. Another popular mall among tourists is "The Sunway Pyramid" shopping mall noticeable for its Egypt-inspired architecture.
Source: Wikipedia, image: xcelhotelrajachulan.com

14. Commonwealth Games and F1 Grand Prix Host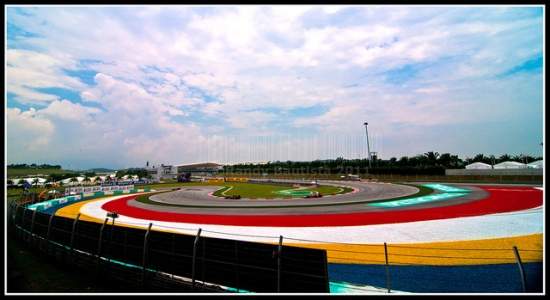 Kuala Lumpur hosted the Commonwealth Games in 1998. It also hosted A1 Grand Prix and Motorcycle Grand Prix in the Sepang International Circuit in Selangor.
Source: lifestyle.iloveindia.com, image: Flickr

15. Highest Literacy Rates
Kuala Lumpur boasts the highest literacy rate in Malaysia.
Source: interestingfacts.com