As we think of most renowned gambling cities, Las Vegas always comes first. You will see Casinos all around if you are paying a trip to this American City. This is a city of Casino Magic because anyone who is trying his Luck to get more can either be stripped of his wealth or can be Millionaire within a blink of an Eye. The skyline is hyper-reality, a mélange of the Statue of Liberty, the Eiffel Tower, and a pyramid. Las Vegas is designed to keep you entertained, satisfied, satiated, and distracted from the real world outside its glittering borders. This is the real American city full of Restaurants, Shopping Streets, Nightlife, and Entertainment. If you are making your mind to tour it, you must know some interesting facts about this Gambling Capital of the World, Las Vegas: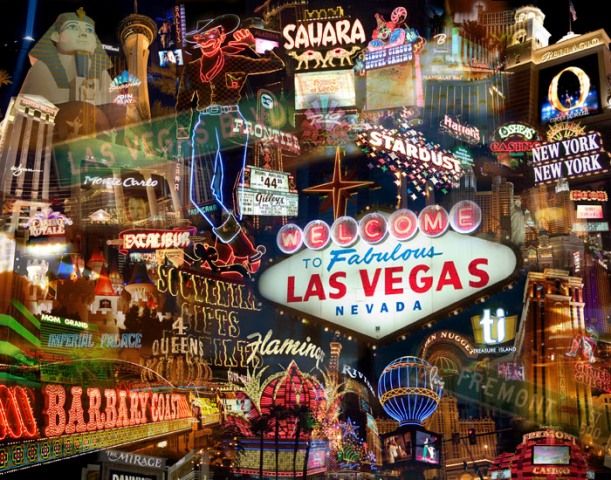 image: giesla.com
1. Is Las Vegas Spanish?
When Spanish came to this place in 19th century, they found wild grass everywhere, so it was named 'Las Vegas' which is a Spanish term for 'the meadows'.
source: Wikipedia
2. Gambling Capital Of The World!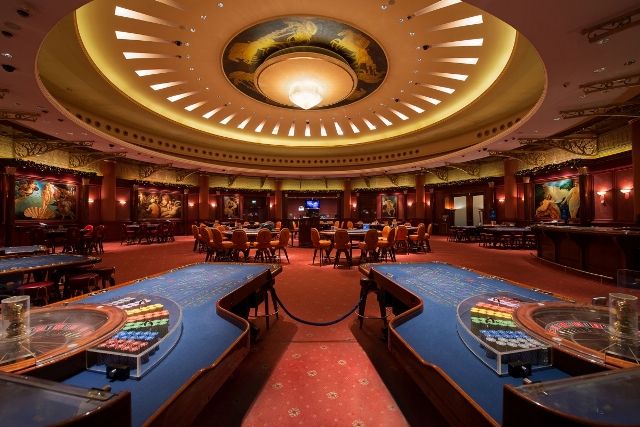 Nevada legalized gambling in 1931 and Vegas became a home to world class casinos which widely popularized the nightlife of the city. The business grew so well that Las Vegas was established as the gambling capital of the world in less than a decade.
source: wikitravel.org, image: casinolifemagazine.com
3. Bugsy Siegel Named It After Her Girlfriend!
Bugsy Siegel named his casino the Flamingo after the long legs of his showgirl girlfriend. Actress Virginia Hill was nicknamed "The Flamingo" because of her red hair and long skinny legs.
source: lasvegas.com, image: crimezine.files.wordpress.com, image: static.panoramio.com
4. Life In Underground Tunnels!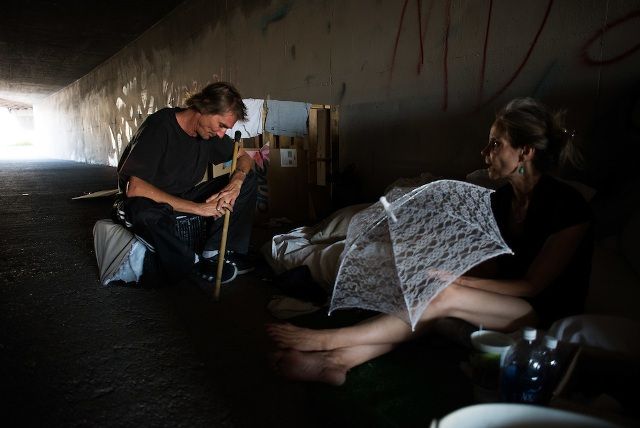 There is an estimation that at least 1,000 people live in the city of Vegas in underground tunnels. The vibrant lights of the strip give no idea about the city's dark side underbelly. Hundreds of homeless residents live in there.
source: dailymail.co.uk, image: cdn.c.photoshelter.com
5. The Brightest Place From Outer Space!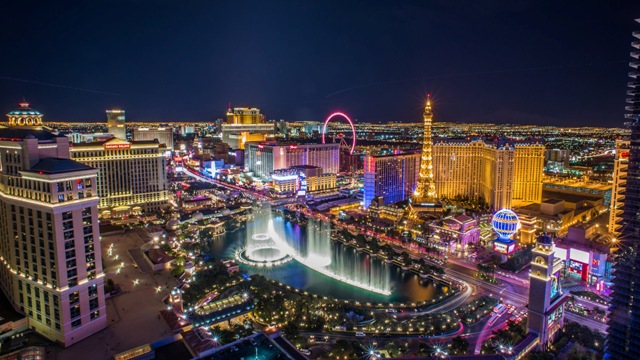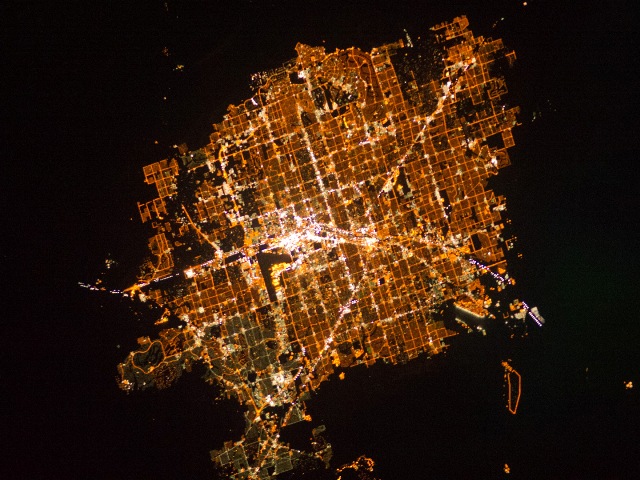 The Las Vegas Strip is the brightest place on the Earth when looked at from outer space. In 1941, the lavish man El Rancho Vegas resort opened a place which later became the Las Vegas Strip. It has now become the most popular place of the Vegas. Interestingly, the famous Las Vegas Strip is not located within the city limits.
source: movoto.com, image: map2city.com, image: eoimages.gsfc.nasa.gov
6. 41 Million Tourists Every Year!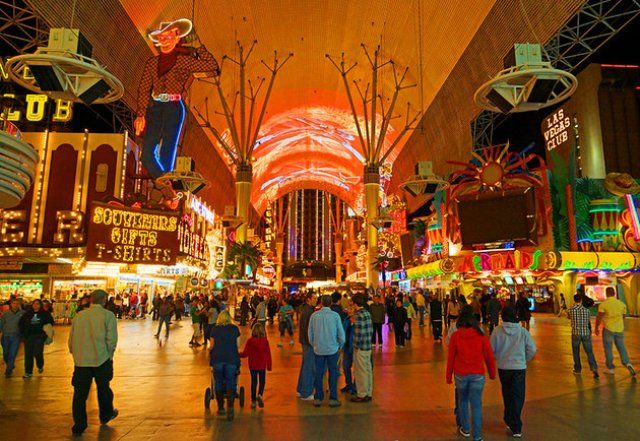 More than 41 million people visit Las Vegas each year. The city is a major attraction for people from across the world mainly for shopping, entertainment, and its partying nightlife.
source: downtown.vegas, image: planetware.com
7. Don't Miss The 50 Ton Lion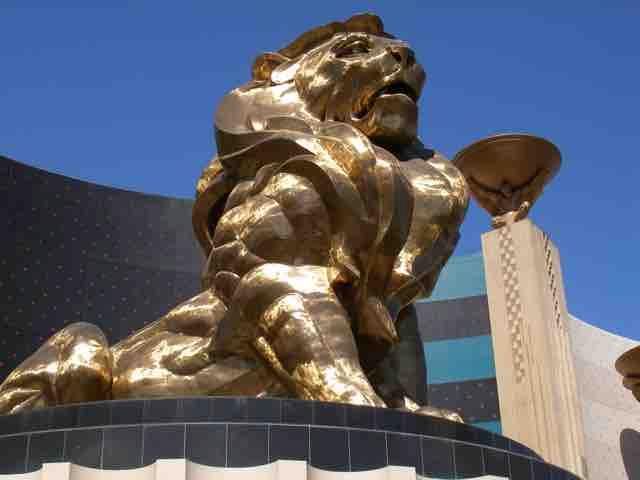 The largest bronze sculpture in America is located in Las Vegas. It is the MGM Grand Hotel's mascot, the bronze lion which weighs 50 tons in total weight.
source: lasvegaskids.net, image: d17dmybwsbhq8a.cloudfront.net
8. No Beer Cans?
There is a rule in Las Vegas that one cannot have a drink in an open container in public. All those who love to wander while you sip your drink, make sure you don't have beer cans in your hand. Also, watch that you are 1000 feet away from a school or place of worship to avoid a serious action against you.
source: listverse.com
9. Gambling Is Illegal! What?
It is a surprising fact that gambling is strictly prohibited just 40 km away from the Strip. It sounds unfamiliar knowing that city is the gambling capital of the world.
source: listverse.com
10. Beware of the 'Black Book'
No, it's not a simple kind of a book. This Black Book has records of all the people who are absolutely banned from entering any casino in Las Vegas.
source: movoto.com
11. 14 Of The World's Biggest Hotels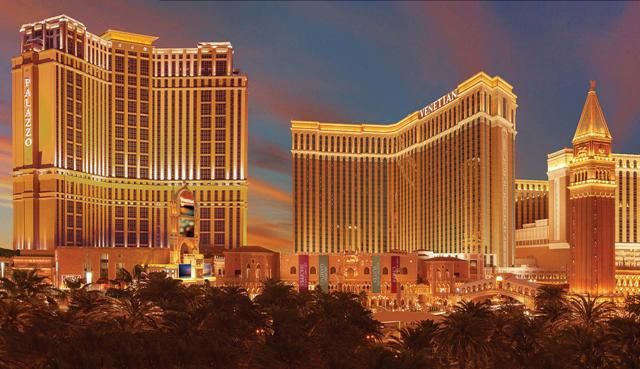 This is something to boast about. The city of Las Vegas has 14 of the world's 20 biggest hotels located in there.
source: mentalfloss.com, image: venetian.com
12. Meet This Lucky Guy!
FedEx CEO, Frederick W. Smith saved his company by putting his last $5000 into gambling in Las Vegas. Luckily, he earned $32000 in return by playing Blackjack and saved his company.
source: visual.ly, image: ww3.hdnux.com
13. 10,000 Weddings Every Month!
Las Vegas is a dream wedding destination among the people. This popularity among couples has increased over the years. Today, the city has become a favorite wedding destination for many people. Around 10,000 couples get married in the city each month.
source: mentalfloss.com
14. Michael Jackson's Robot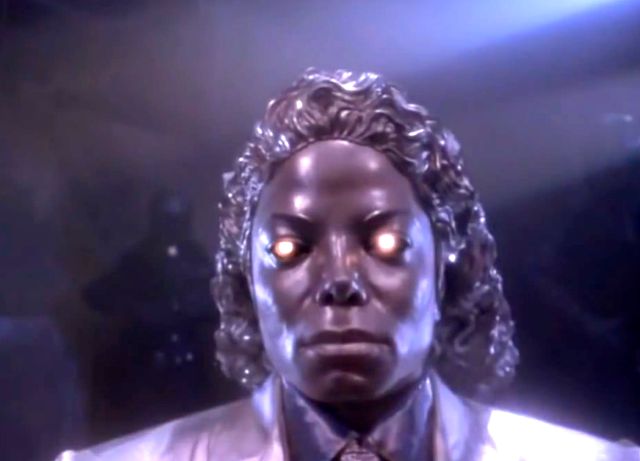 Michael Jackson planned to build a 50 feet moon walking robot of him that would roam the Nevada desert. It was in the year 2009 before he passed away.
source: visual.ly, image: archangelmichael777.files.wordpress.com
15. City Of Tallest Freestanding Observation Tower
Las Vegas is the city of Stratosphere Las Vegas which is the tallest freestanding observation tower in the United States.  is a hotel, casino, and tower located on Las Vegas Boulevard just north of the Las Vegas Strip in Las Vegas. It is 1,149 ft (350.2 m) tall.
source: Wikipedia, image: wikimedia.org
16. Have You Ever Seen Such Freak?
Archie Karas is a Greek-American Gambler, high roller, poker player, and pool shark famous for the largest and longest documented winning streak in casino gambling history, simply known as The Run, when he drove to Las Vegas with $50 in December 1992 and then turned it into more than $40 million by the beginning of 1995.
source: kickassfacts.com, image: pnimg.net