The honorific Mahatma- "high-souled" or "venerable" was the title bestowed upon Mohandas Karamchand Gandhi in 1914 by Rabindranath Tagore. Since then, he is known by many different names including "Father of the Nation" and "Bapu." Born and raised in a Hindu Family and trained in Law at London, he actively led India in its struggle for freedom against the British Rule. Mahatma Gandhi's life achievement stands unique in India's political history. Let's find out some more interesting facts about Mahatma Gandhi, the leader whose teachings has inspired millions: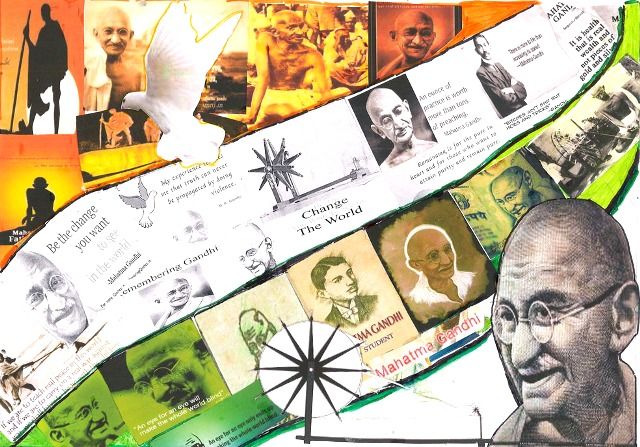 Image: Flickr
1. Gandhi Had An Irish Accent
Gandhi spoke English with a tinge of an Irish accent; because one of his first English teachers was Irish.
Source: Wikipedia
2. He Walked The Entire Earth Twice!
During India's struggle for freedom, Gandhi used to walk around 18 km every day; nearly for 40 years. During his campaign from 1913 to 1938, he walked around 79,000 km, equivalent to encompassing the Earth twice.
Source: youthconnect.in, GIF: gfycat.com

3. Experiments With Smoking And Meat-Eating!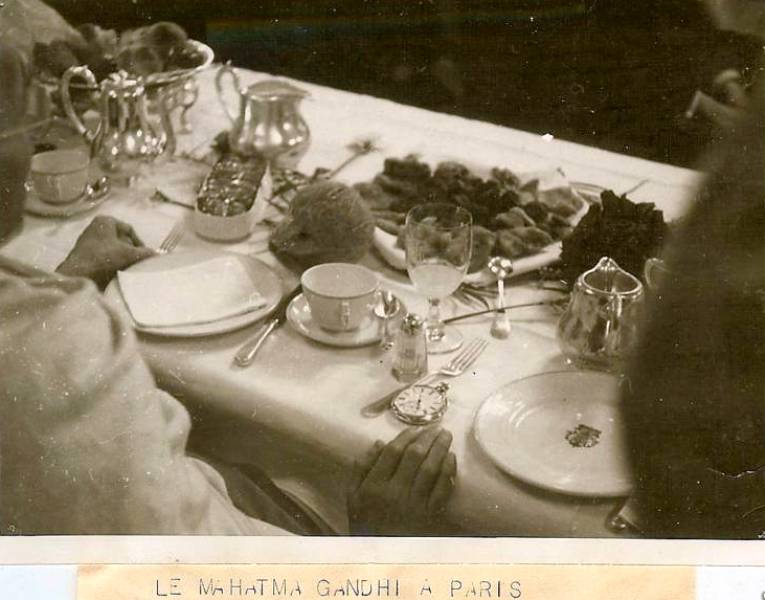 Gandhi experimented with smoking with his elder brother, but he soon quit smoking; finding it distasteful. Then he experimented with meat-eating with a Muslim friend; as he was convinced that the English were able to rule India because they ate meat. He disclosed all these secrets in his autobiography- My Experiments With Truth.
Source: mkgandhi.org, Image: Wikimedia
4. Failed As A Lawyer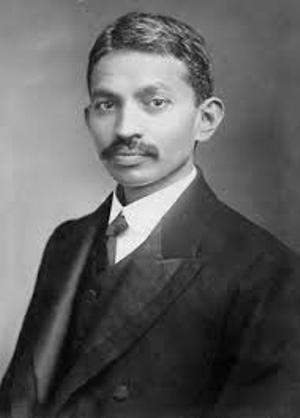 This magnetic leader wasn't a convincing lawyer. He couldn't carry on his practice as a lawyer in India due to his poor ability to cross-question his witnesses or put up speeches. In fact, while delivering a speech, his knees and hands would often tremble.
Source: youthconnect.in, Image: Wikimedia

5. Served In The British Army!
During his early days in South Africa, he served voluntarily in the British Army in the Zulu War and Boer-War as the stretcher bearer. Gandhi also supported the British in their war efforts during the First World War.
Source: timesofindia.indiatimes.com
6. Dear Friend, Hitler!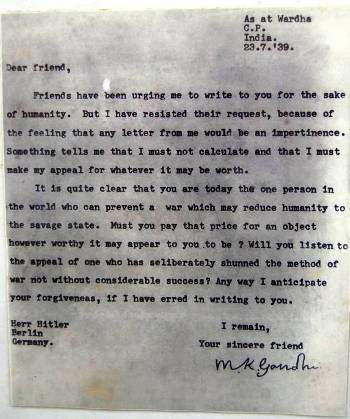 In 1939, he wrote a request letter to Hitler to avoid the Second World War, but it never reached its intended recipient; because of an intervention by the British Government.
Source: mkgandhi.org, Image: kuriositas.com

7. Pro-Active Journalist
During his 40 years of struggle, Gandhi wrote around 10 million words, i.e., around 700 words every day, which covered from politics to social issues like abolishing child marriage, prohibition of alcohol, untouchability, cleanliness, and nation-building. He also worked as an editor for several English, Hindi, and Gujarati newspapers in India as well as South Africa including the Harijan, Indian Opinion (South Africa), and Young India.
Source: mkgandhi.org, Image: Wikimedia
8. From Friday To Friday
Gandhi had a strange co-incidence with Friday, as Gandhi was born on Friday, India got its independence on Friday, and he was assassinated on Friday.
Source: gandhiworld.in
9. A Noble Man Without A Nobel!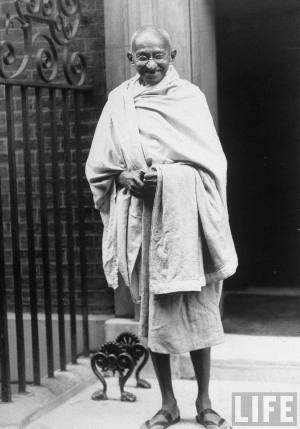 He was the man of peace, but ironically he never won the Nobel Peace Prize, although he was nominated 5 times for it- in 1937, 1938, 1939, and 1947. Even, Mahatma Gandhi was chosen for the Nobel Peace Prize in 1948, but he was assassinated before it was conferred to him. In response to this, the Nobel Committee decided not to award the Peace Prize for that year.
Source: deccanchronicle.com, Image: Wikimedia

10. Mock-up Smile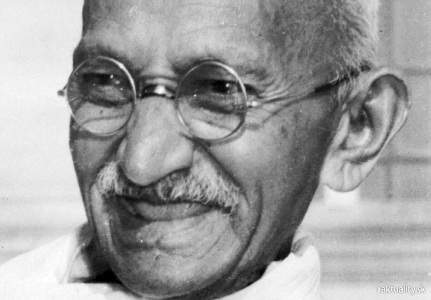 He used to carry a set of false teeth in the fold of his loincloth and would use it only while eating.
Source: deccanchronicle.com, Image: Wikimedia

11. Rama Effect
As he was timid by nature, his servant advised him to chant the sacred name of Lord Rama to get rid of his fears. As a result, he succeeded all his fears. It was a rebirth of his spiritual side.
Source: mkgandhi.org
12. Mahatma Gandhi- Literally, A Way Of Life!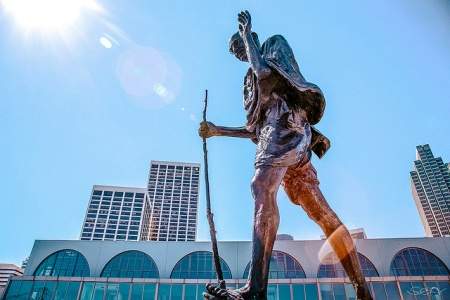 Around 53 major roads in India and 48 roads around the other parts of the world are named after him.
Source: storypick.com, Image: Flickr

13. Time Magazine's Person Of The Year!
Mahatma Gandhi was named Time Magazine's Person of the Year in 1930 and was also the runner-up for Time's Person of the Century.
Source: time.com, Image: timeinc.net
14. Honored By His Archaic Rival!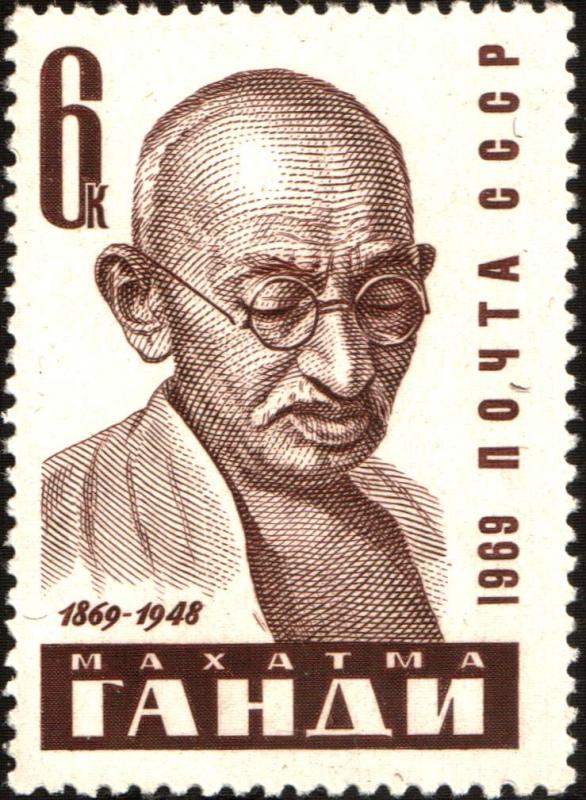 A stamp was released in Britain; honoring Gandhi's 100th Birthday, even though Gandhi had spent his entire life pushing the Britishers to leave India.
Source: postalheritage.wordpress.com, Image: Wikimedia

15. The Costliest Spinning Wheel!
In November 2013, Gandhi's 'Charkha' was auctioned for 110,000 pounds. He used it at the Yerwada Jail in Pune when he was arrested during the Quit India Movement.
Source: uncoverdiscover.com, Image: Wikimedia

16. His Experiments With Truth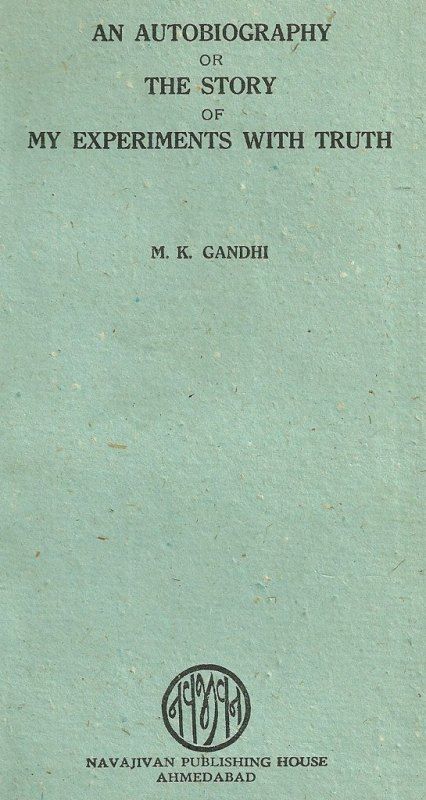 Gandhi wrote his autobiography in Gujarati. His personal assistant, Shri Mahadev Desai, had translated it into English. The autobiography titled "An Autobiography of My Experiments With Truth" was declared as one of the '100 Most Important Spiritual Books of the 20th Century' by HarperCollins Publishers.
Source: gandhiworld.in, Image: Flickr

17. The Passive Resisters!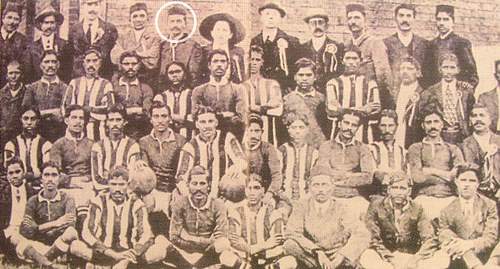 No! It wasn't another one of Gandhi's Movements. Gandhi had established 3 football clubs in Durban, Pretoria, and Johannesburg; all of which were given the same name: Passive Resisters Soccer Club.
Source: fifa.com, Image: ulwazi.org

18. Gandhiji's Spiritual Wife!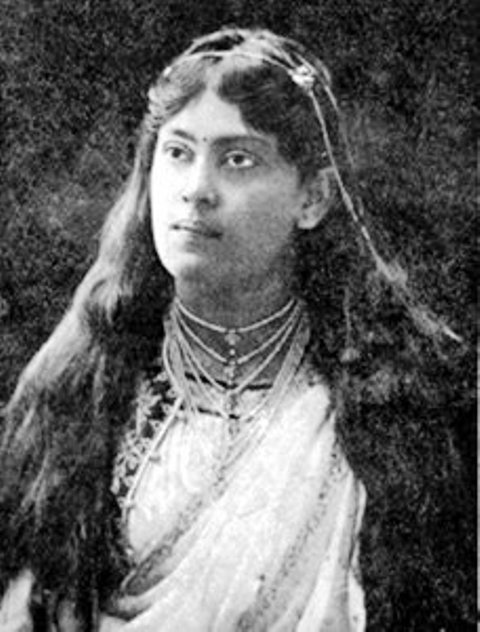 In the mid-years of his life, he fell for Saraladevi Choudhurani, niece of legendary poet Rabindranath Tagore and a Bengali nationalist activist. Gandhi's attraction to her was such that he even confessed that he was toying with breaking his own rules. Gandhi wrote to a friend calling her 'My Spiritual Wife.'
Source: dnaindia.com, Image: Wikimedia
19. Always Traveled In A Third Class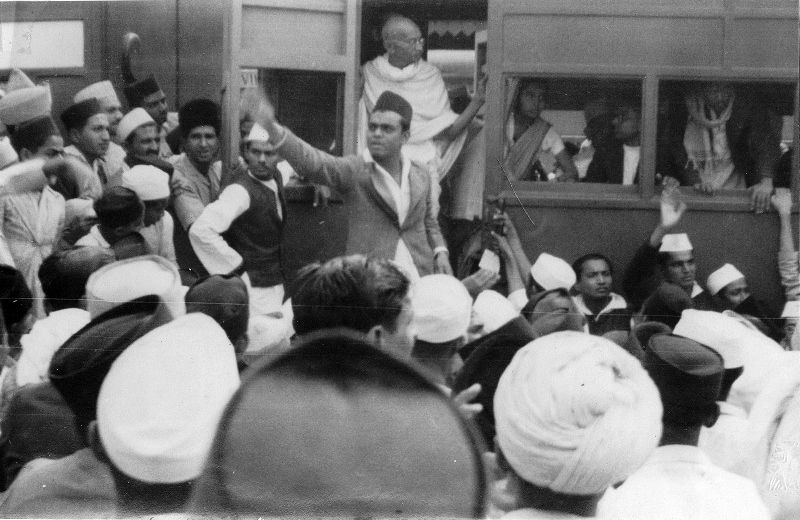 Though he always traveled in a Third Class, Mahatma Gandhi's arrival at any Railway Station was a source of rejoicing.
Source: rediff.com, Image: Wikimedia
20. When He Criticized His Wife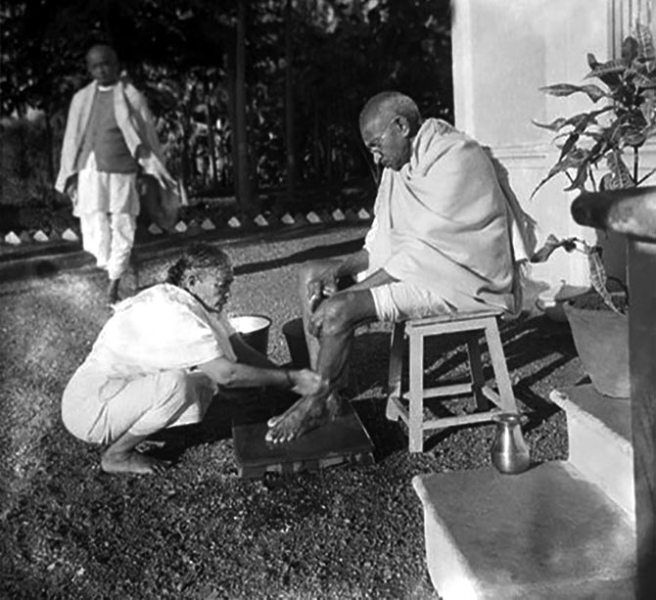 In his article titled, "My Sorrow, My Shame," Gandhi had highlighted the shortcomings of some of the inmates, including his wife Kasturba at his ashram in Ahmedabad in Gujarat. He criticized her for hiding some gifts and money presented to the Ashram by several guests and visitors.
Source: rediff.com, Image: Wikimedia
21. Slept With Nude Women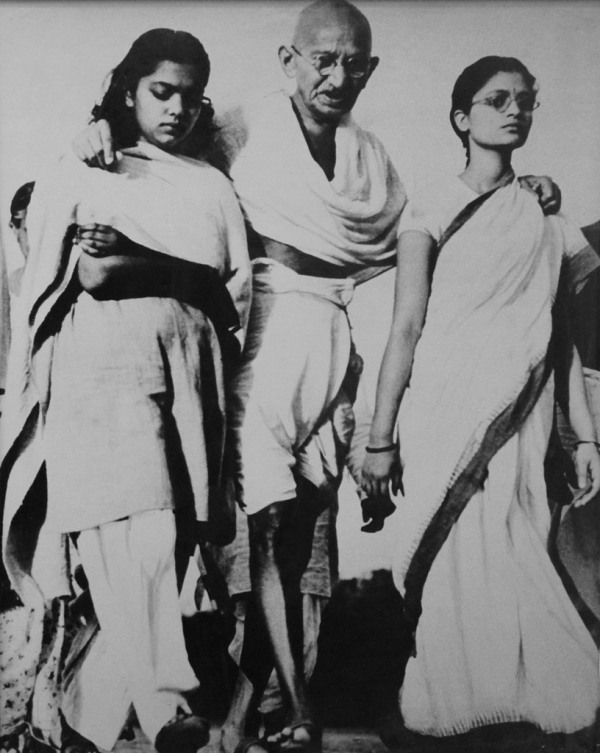 For his so-called celibacy test, Mahatma Gandhi used to sleep with nude women and nubiles. Once, he also took his grandniece, Manu, to bed to test his experiments.
Source: independent.co.uk, Image: Flickr