Located partly on the Asian mainland and partly on the Northern Island of Borneo, Malaysia is truly Asia. It is one of the wealthiest countries in Southeast Asia with investments in technology industries and reasonable oil wealth. From sky gazing skyscrapers to exotic wildlife, Malaysia is sure to mesmerize you. Here we present some interesting facts about Malaysia worth knowing: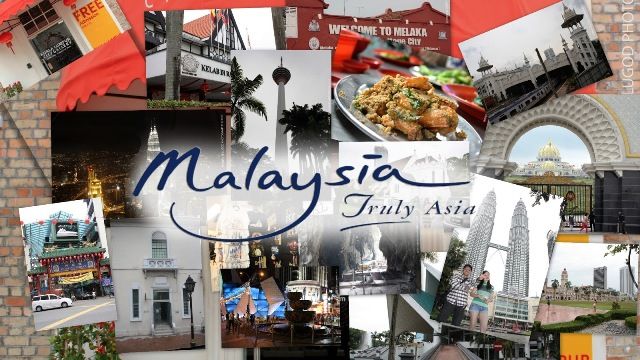 Image: 1.bp.blogspot.com
1. That's what makes it unique!
Malaysia is the only country in the world with its territory on both the mainland of Asia and the islands that form the Malay Archipelago. Yes, that's correct!
Source: Wikipedia
2. An Island, shared by 3 countries!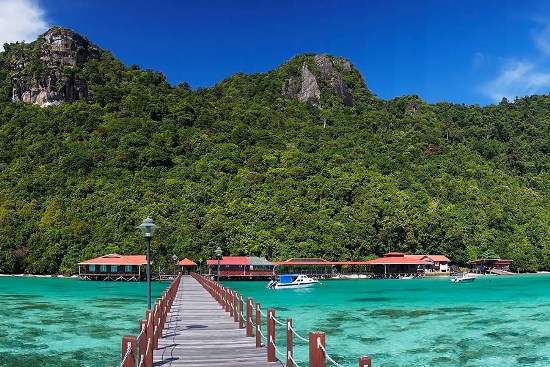 Borneo is the Island shared by three countries Malaysia, Indonesia and Brunei. It is also the third largest island in the world after Greenland and New Guinea.
Source: Wikipedia, image: travelnation.co.uk

3. Southernmost tip of Asia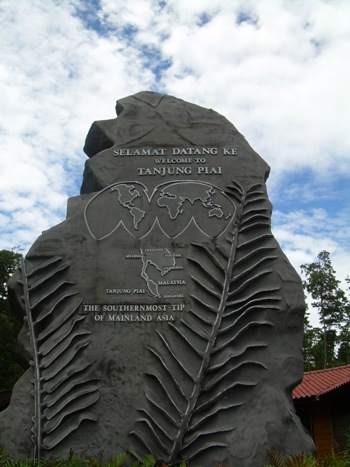 Tanjung Piai situated at Johor is the most southern point of Peninsular Malaysia making it the southernmost point of continental Asia. Skyline of Singapore is visible from Tanjung Piai
Source: Wikipedia, image: wkimedia.org

4. Largest Cave Chamber
The Sarawak Cave Chamber in Gunung Mulu National Park in Sarawak, Malaysia is the largest cave chamber in the world by area. It is said that it can easily accommodate a Boeing 747. Fascinating, right?
Source: Wikipedia, image: wikimedia.org

5. Oldest English School
Penang Free School in George Town, Penang is the first and oldest English-medium school in Southeast Asia. Alumni, known as "Old Frees" and includes famous personalities like Tunku Abdul Rehman Putra – the first prime minister of Malaysia and cinema legend, Tan Sri P. Ramlee.
Source: Wikipedia, image: wongchunwai.com

6. Southeast Asia's Longest Bridge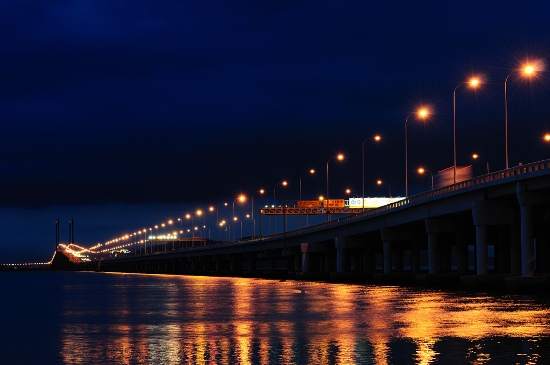 Commonly called as Penang Second Bridge (That's much easier, isn't it!) connecting Seberang Perai on mainland Malaysia with Batu Maung on Penang Island is the longest bridge in Malaysia and Southeast Asia. The full length of the bridge is approx 15 miles.
Source: Wikipedia, image: wikimedia.org

7. Last Surviving Rubber Tree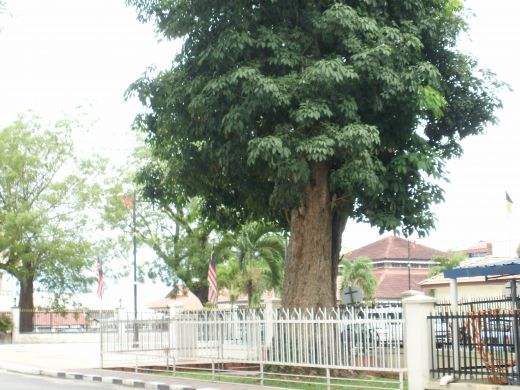 In the district office of Kuala Kangsar stands the first and oldest rubber tree of the original batch of nine trees planted in 1877. The seeds were brought from Kew Gardens in London by Englishman H.N. Ridley.
Source: Wikipedia, image: mydailyflog.com

8. Not more than 35!
Tun is the most senior federal title in Malaysia, and there can only be 35 local living Malaysian recipients of the title at any one time.
Source: Wikipedia
9. Petronas Towers- World's Tallest Twin Towers
Petronas Towers in Kuala Lumpur, Malaysia were the world's tallest buildings until 2004. They are still the world's tallest twin buildings joined by a sky bridge at 41st and 42nd floors.
Source: 501amazingmalaysiafacts.blogspot.com, Image: fareastadventuretravel.com
10. Largest Undivided Leaf
Alocasia Macrorrhiza is the largest single leaf in the world that originated from the Malaysian State of Sabah. A specimen from 1966 measured 9.9 feet long and 6.3 feet wide.
Source: facts.randomhistory.com, image: wikimedia.org

11. Home to Cobras!
You will find one of the largest populations of deadly king cobras in Malaysia. They are the world's longest venomous snakes with lengths up to 5.7 meters. The longest known king cobra from Malaysia grew to around 5.7 meters and was held captive at London Zoo before being put down during World War II.
Source: facts.randomhistory.com, image: youtube.com

12. Nine Royal Families
Malaysia has nine different Royal Families, the highest in the world. Yang di-Pertuan Agong (The Malaysian King) is elected from these nine royal families to be the Head of State for a 5-year term.
Source: Wikipedia
13. Buildings Without Fourth Floor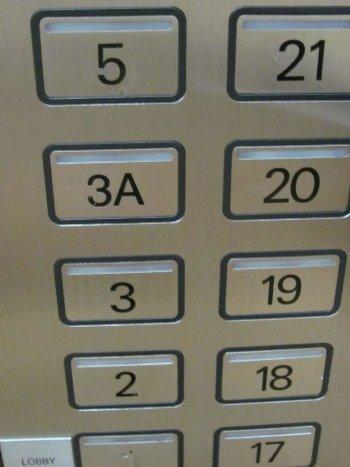 You may find some building in Malaysia without a fourth floor. They have a "3A" instead. It is because the sound of four in Chinese (si) is similar to the sound of death (sǐ).
Source: facts.randomhistory.com, image: grabhouse.com

14. World's Tallest Tree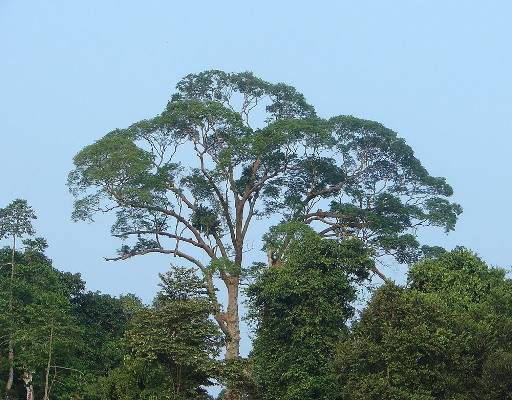 Malaysia boasts being home to Tualang, the tallest tropical tree in the world. Found mostly in lowland tropical forests, they can reach heights of around 80 meters.
Source: blueplanetbiomes.org, image: wikimedia.org

15. Meet the world-famous Shoe-designer!
The world-famous shoe designer Jimmy Choo was born in Penang, Malaysia.
Source: Wikipedia, image: wikimedia.org

16. The largest flower!
In Kinabalu National Park in Sabah, you will find a very bad smelling flower known as Rafflesia arnoldii or the corpse flower. It is the largest individual flower in the world. This foul smelling flower can bloom up to 3 feet and weighs 11 kilograms.
Source: Wikipedia, image: wikimedia.org

17. Richest Treasure Trove of Flor de la mar
The ultimate sunken treasure trove lies in the remains of Flor de la mar at the seabed of Malaysia's Strait of Malacca. The Portuguese ship headed by Admiral Afonso de Albuquerque is said to the richest ship ever lost in the sea with its holds loaded with around 200 coffers of gold, precious stones and diamonds.
Source: facts.randomhistory.com
18. The Perak Man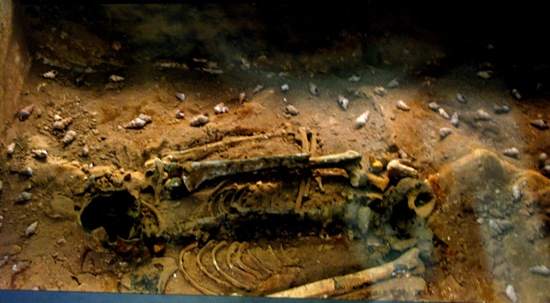 The Perak Man is the oldest (around 11,000 years) and the only complete human skeleton to be found in mainland Malaysia.
Source: facts.randomhistory.com, image: museumvolunteersjmm.com

19. Best Quality Crude
Malaysia produces the most expensive and best quality crude oil in the world called 'Malaysian Tapis Blend 44°'.
Source: facts.randomhistory.com
20. Longest Roundabout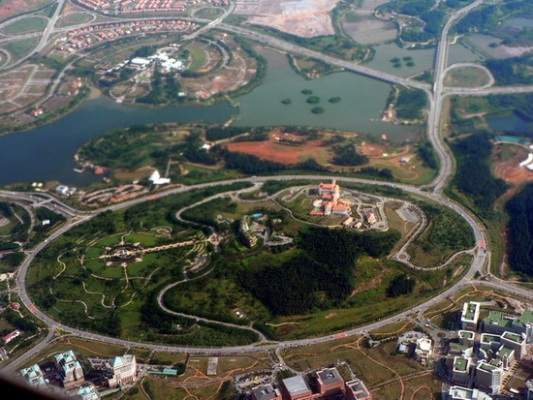 Putrajaya in Malaysia has the biggest roundabout in the world with a diameter of 2.2 miles.
Source: facts.randomhistory.com, image: iloveredcliffe.com.au