Welcome to the world of McDonald's, where golden arches and fast food innovation have captured the hearts and appetites of millions around the globe. Founded in 1940 by Richard and Maurice McDonald as a small barbecue joint, McDonald's has since transformed into an international phenomenon, shaping the fast food industry as we know it. With its iconic menu items, such as the Big Mac and Chicken McNuggets, and its commitment to adaptability and convenience, McDonald's has become much more than just a restaurant chain. It has become a cultural symbol, a gathering place, and a source of nostalgic memories for people of all ages. So, prepare to delve into a world of fascinating facts, delicious delights, and the ever-present aroma of those mouthwatering fries as we uncover the captivating story of McDonald's.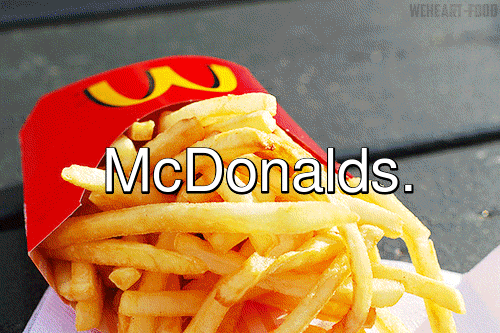 GIF: imagens.us
1. Speedee Service System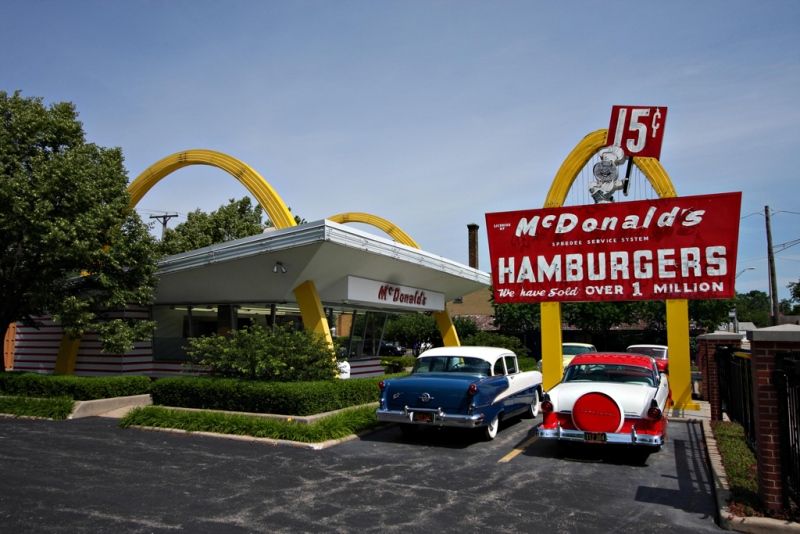 Dick and Mac MacDonald are the persons behind your favorite brand. After failing in the movie business, they proved successful in operating drive-in restaurants. The duo started Speedee Service System in 1948, featuring 15-cent hamburgers.
Image: Flickr
2. When in Rome, be a Roman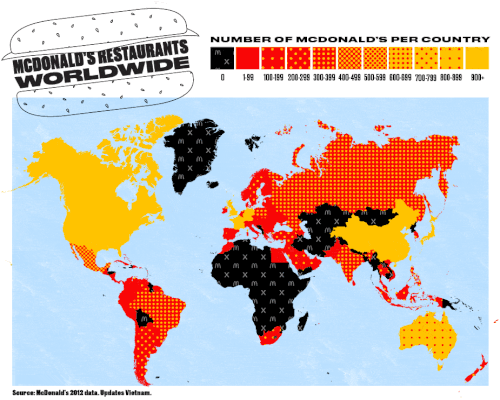 McD has taken this saying seriously and is providing different menus in different countries to cater to the needs of local people.
Image: bloomberg.com
3. Salad or Burger?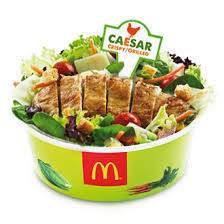 You must hear this one, you fitness freak! Whenever your fitness trainer instructs you to take a salad instead of a burger, ask him to check the calorie count in McD. Because McD's Caesar salad is more fattening than an average hamburger.
4. Royal fan following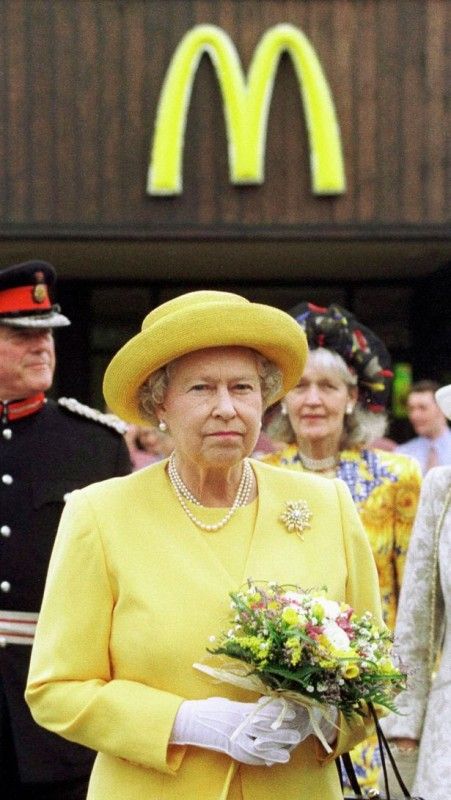 Do you know who has been a fan of McD from the royal family of London? It's not Prince William or Prince Harry folks! It was her highness Queen Elizabeth who owned a franchise of McDonald's near the Palace of England.
5. Hamburgerology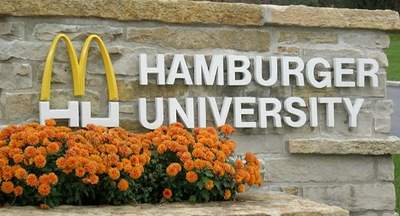 Have you heard about gerontology and anthropology? Sounds boring, don't they?? Have you heard about hamburgerology? Yes, there's a university called McDonald's Hamburger University, where employees learn the ins and outs of the business. Now, that's the first time education sounded so yummy!!!
6. McWoodPulp is coming right away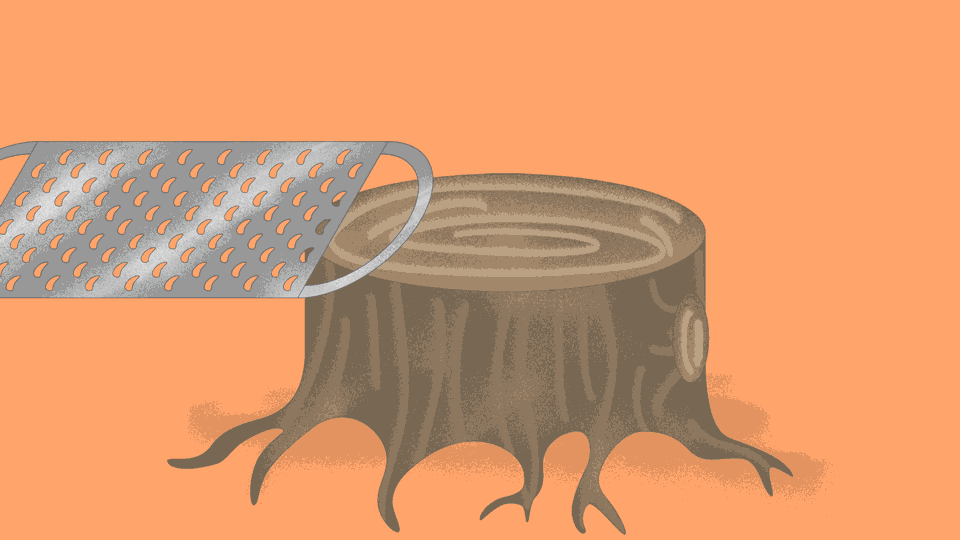 Do you know that you have been taking wood pulp for several years? Yes! McD and some other fast food companies have listed 'Powdered cellulose' as an ingredient in some of their recipes, and it's nothing but wood pulp. Now that's an appetite killer.
GIF: Bloomberg.com
7. Celebrity Employees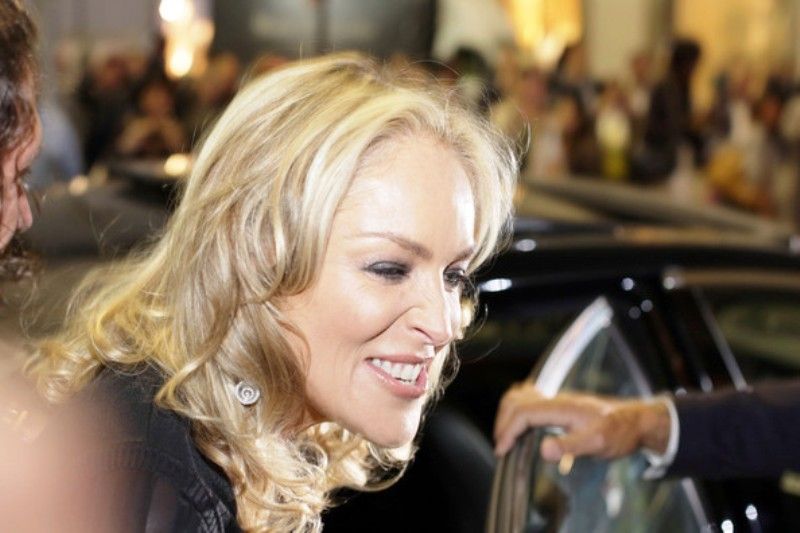 Sharon Stone worked at McDonald's before she was famous. So did Jay Leno, Shania Twain, Rachel McAdams, and Pink.
Image: Flickr
8. McJobs require no skills
McD has a word in the dictionary. No guys, it's not about its world-famous Big Mac, but it's about its employees. The word is McJob, and it describes the word as something which requires no skill and doesn't show many opportunities in the future.
9. Hamburgers are not the first ones
The first item McDonald's sold were hot dogs and not those yummy, heavy, mouthwatering Big Macs.
10. French Fries are not easy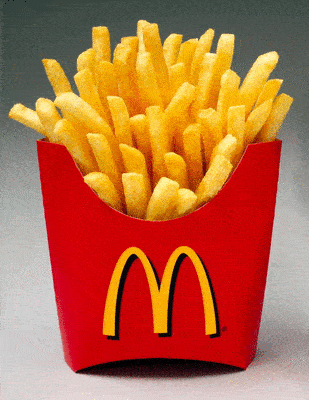 Do you know how many ingredients they use in preparing French Fries at McDonald's? 4? Nope. 5? Absolutely not. It's undoubtedly 17. Yes, they use SEVENTEEN ingredients to make those freaking fries!!!
GIF: Tumblr
11. One McBeer, Please!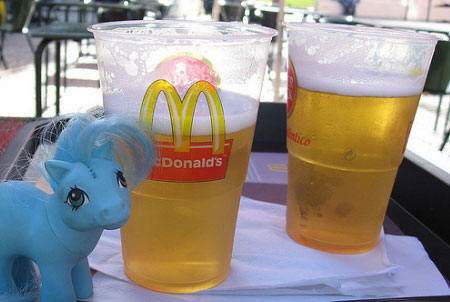 Have you ever been to Germany? If you're a beer freak, it could be a paradise for you as McD sells beer too at their outlets in Germany.
12. A country in itself!
The daily customer traffic (almost 62 million) of McDonald's' is more than the population of Great Britain
13. Children are always ready for McDonald's
Once you start distributing happiness, it never ends. McDonald's just doesn't share happiness in the form of awesome food items but also by distributing toys. Yes! McD is the largest toy distributor in the whole world. (Of course, now it gives two reasons for children to ask their parents to take them to McD!)
14. The Lucky Year
The year 1940 is that lucky year when Richard and Maurice McDonald founded the first McDonald's Bar-B-Q restaurant on Fourteenth and E streets in San Bernardino, California.
15. Food is Yummier than devotion!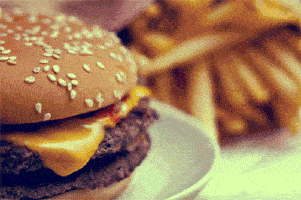 McD's golden arches are more famous than the symbol of the cross across the world. Oh, God!!! Forgive us for our sins.
Image: giphy.com
16. We love McD Santa Claus!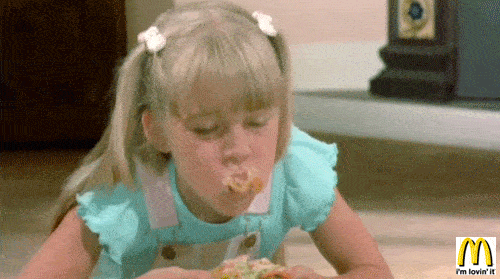 McD is, in fact, the most loved restaurant by the children. Be it mouth-watering items or freebie toys, nobody can beat the king of fast food.
GIF: giphy.com
17. Freebies… Yes!!! Food… No!!!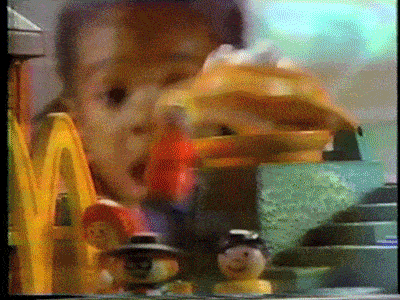 Children just take what they want, don't they? It has been observed that most children throw away their food and just keep the free toys with them.
GIF: giphy.com
18. French Fries rock!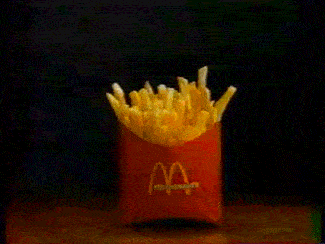 The best-selling item of McD is French fries. Okay, now I get why they take as much pain as using 17 ingredients in cooking French fries!!
GIF: giphy.com
19. No R, Please…
In Japan, Ronald McDonald is called Donald McDonald as they do not have the sound R there
20. McRibs?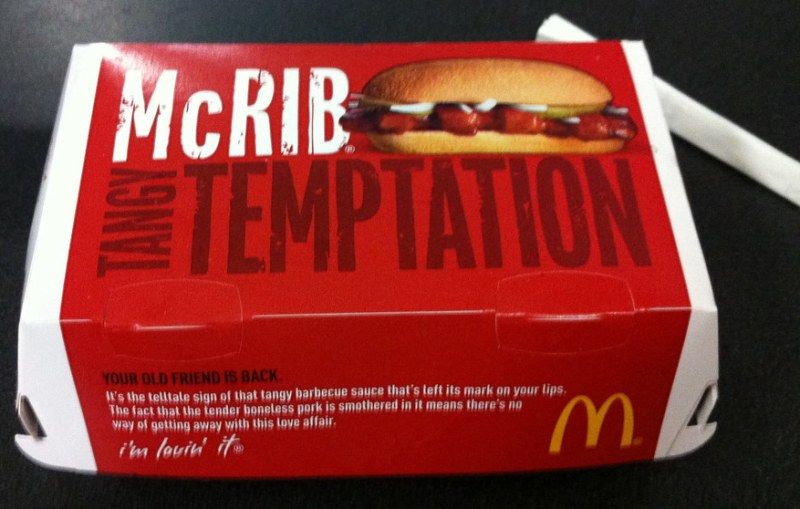 The McRib sandwich, a boneless pork patty with barbecue sauce, onions, and pickles, is a limited-time menu item that generates a cult following whenever it returns.
Image: Flickr
21. McPizza… We Miss You!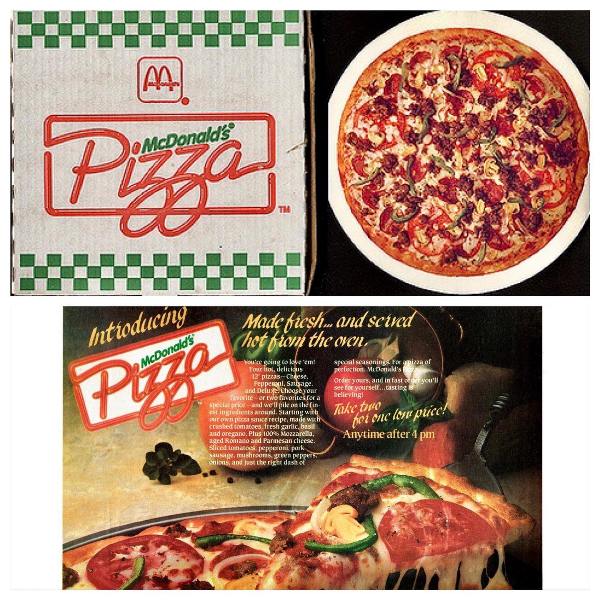 McD used to sell pizzas in the '70s. They stopped the production of pizza making as it takes more time than making any other item on the menu.
Image: Facebook
22. Modernized by a franchise agent
Ray Kroc, a native Chicagoan, who left high school to join the World War One Red Cross Ambulance Corps, made changes to the McDonald Brothers' business to modernize it. Mr. Ray Kroc visited the McDonald Brothers in 1954 and became their franchise agent. Ray Kroc, a milkshake machine salesman, joined McDonald's as a franchise agent in 1954 and eventually bought the company from the McDonald brothers, turning it into a global phenomenon.
Image: Flickr
23. The Red & White with Golden Arches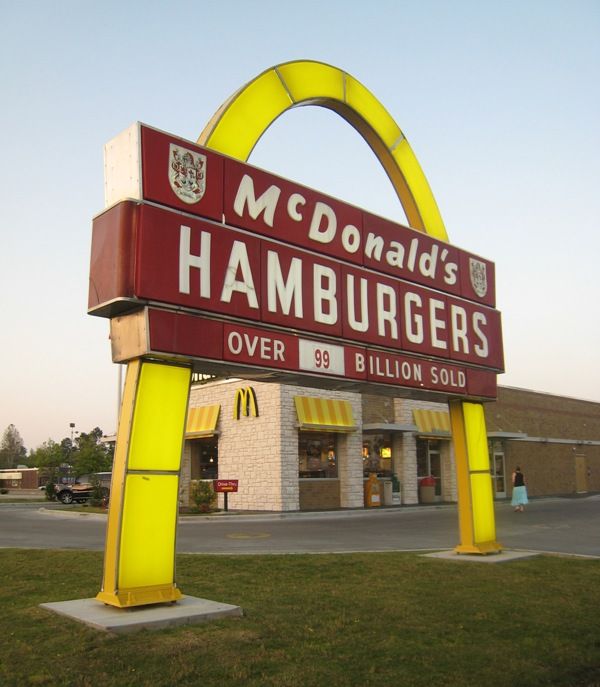 No doubt that McDonald's has attention-catching buildings, designed by Architect Stanley Meson, the combination of Red & White with Golden Arches has become the iconic feature of McDonald's.
Image: Wikimedia
24. A burger that changed the food culture of America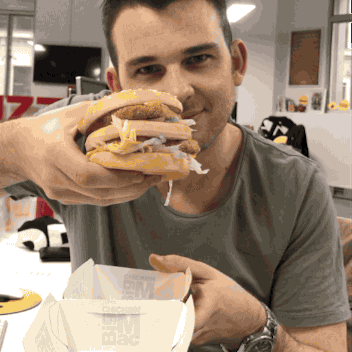 Developed by Owner/Operator Jim Delligatti of Pittsburgh in 1968, the Big Mac is supposed to help breed America's super-size culture. The triple-decker burger is more than heaven in the mouth for some fast-food junkies.
GIF: buzzfeed.com
25. "I'm lovin' it"
The present and the most famous ad campaign of McDonald's, "I'm lovin' it," was first launched in Munich, Germany, on September 2, 2003.
GIF: gfycat.com
26. First Franchise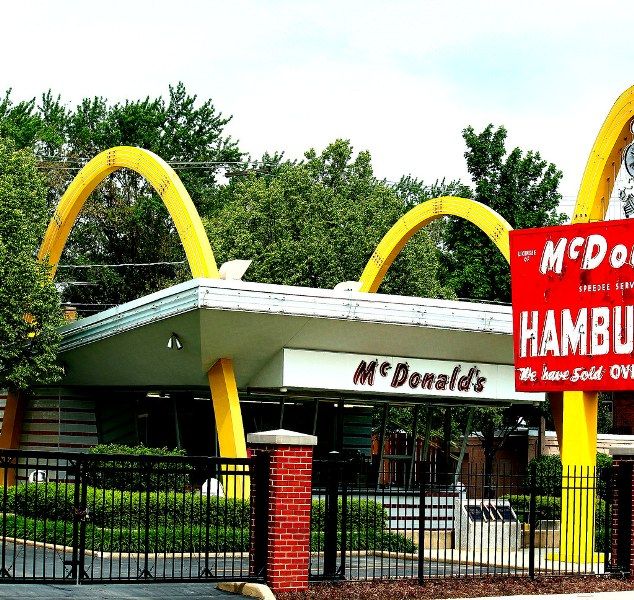 The first franchised McDonald's restaurant opened in Des Plaines, Illinois, in 1955. It still stands today as a museum.
Image: Flickr
27. Fast Food Pioneers
McDonald's was one of the first restaurants to introduce the concept of fast food, revolutionizing the industry.
GIF: Gfycat
28. Global Reach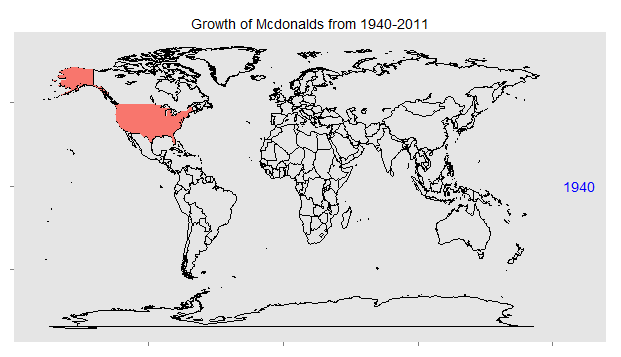 McDonald's operates in over 100 countries, with more than 38,000 restaurants worldwide.
GIF: R-bloggers
29. Big Mac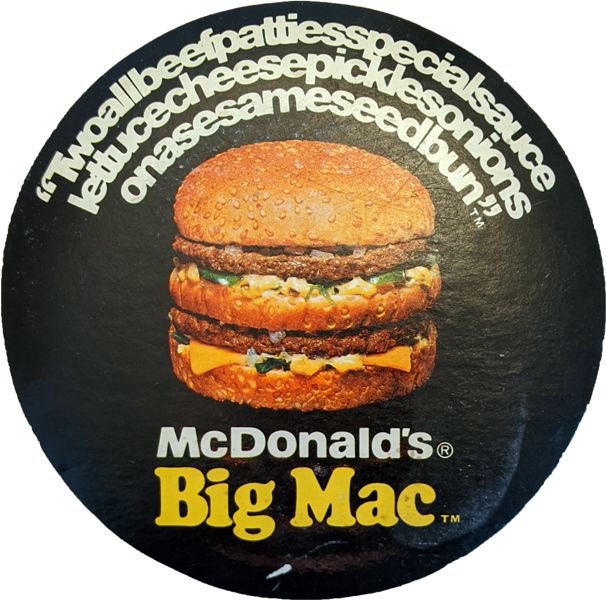 Introduced in 1968, the Big Mac quickly became one of McDonald's most popular menu items. Its jingle "Two all-beef patties, special sauce, lettuce, cheese, pickles, onions on a sesame seed bun" is known by millions.
Image: Wikimedia
30. Happy Meal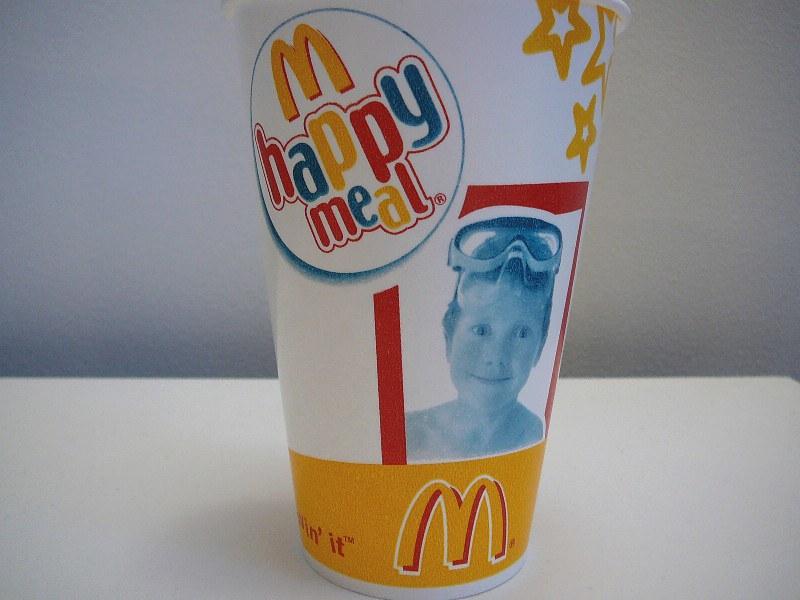 The Happy Meal was introduced in 1979 and became an instant hit. It includes a small toy with the meal, making it a favorite among children.
Image: Flickr
31. Ronald McDonald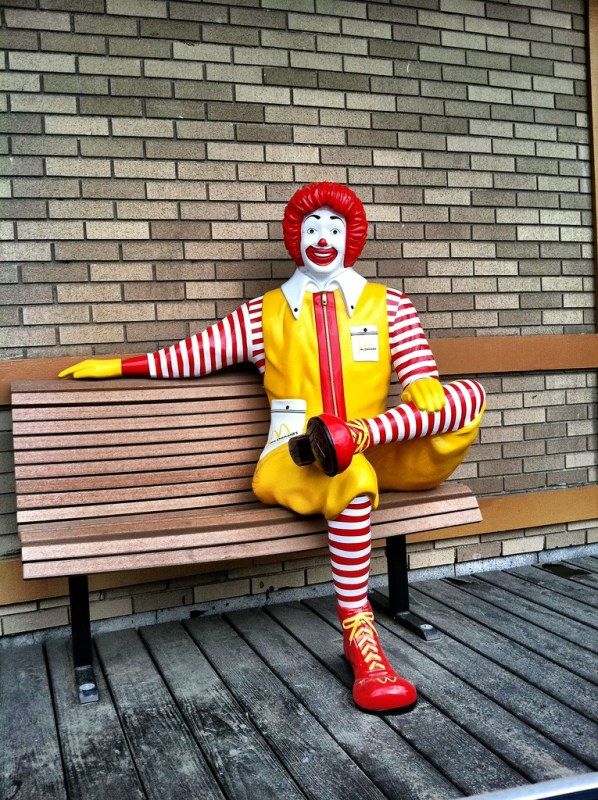 McDonald's has a clown mascot named Ronald McDonald, who has been a beloved figure since 1963.
Image: Flickr
32. Drive-Thru Innovation
McDonald's pioneered the concept of drive-thru service in 1975, revolutionizing fast food convenience.
GIF: GIFs.com
33. McFlurry
The McFlurry, a blend of soft-serve ice cream with various toppings and mix-ins, was introduced in 1997 and has since become a staple dessert option.
GIF: Giphy
34. McCafé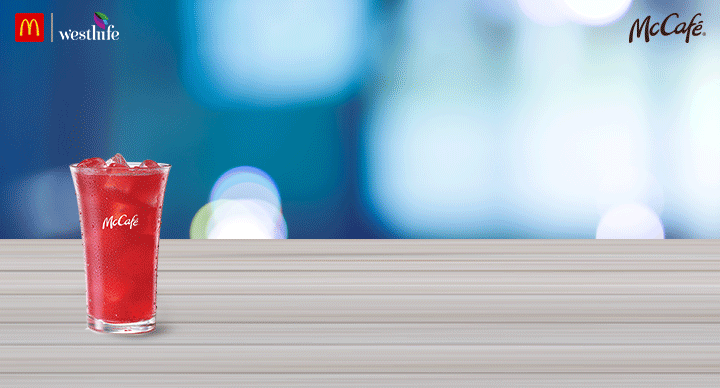 McDonald's introduced McCafé in 1993, offering a range of specialty coffees, pastries, and desserts.
35. Floating McDonald's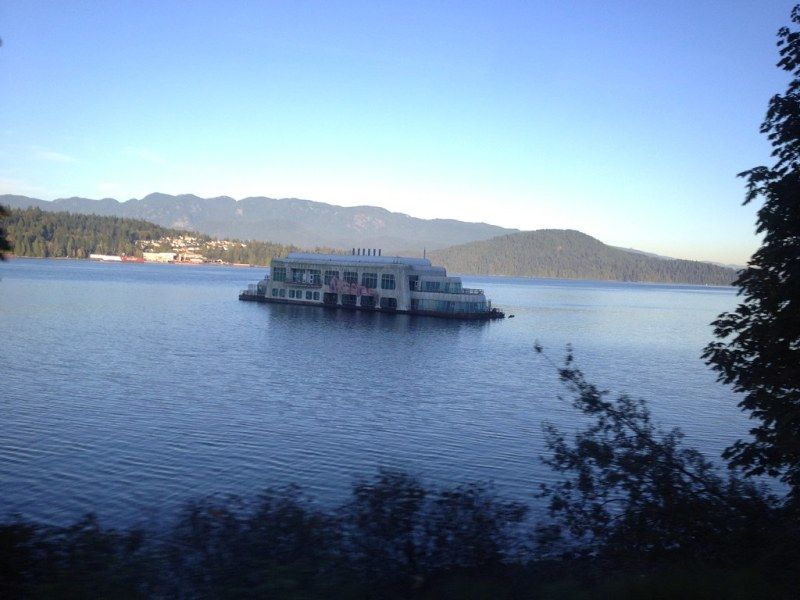 The McBarge, known as the Friendship 500, is a former McDonald's restaurant that was constructed on a 187-foot-long barge specifically for Expo '86 in Vancouver, British Columbia. Positioned at the Expo site in Vancouver's False Creek, it served as the second floating McDonald's establishment globally (the first being in St. Louis, Missouri). Since its brief utilization by McDonald's in 1986, the McBarge has remained inactive and has passed through various owners over the course of more than 35 years without being put to any significant use.
Image: Flickr
36. Secret Menu
McDonald's has a "secret menu" that includes items like the Land, Sea, and Air Burger, which combines a beef patty, fish filet, and chicken patty.
37. McDelivery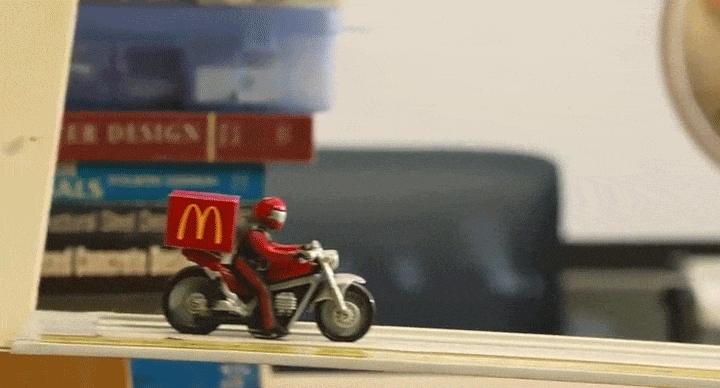 McDonald's was one of the first fast-food chains to offer delivery services, providing convenience to customers who crave their favorite meals at home.
38. Filet-O-Fish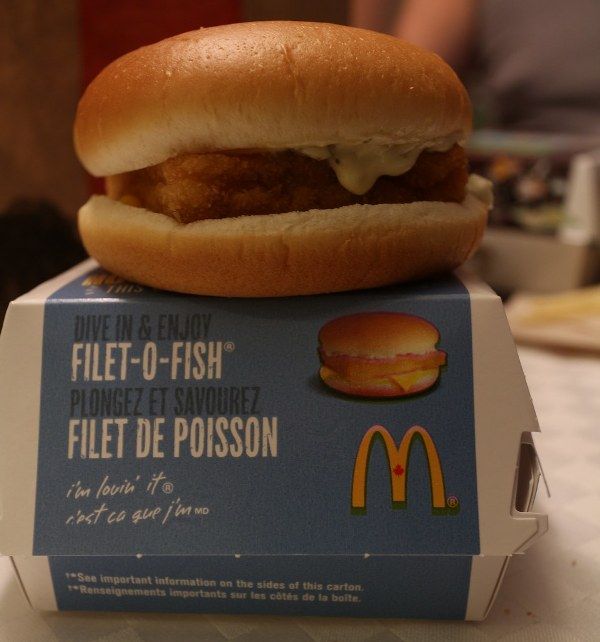 The Filet-O-Fish was created in 1962 to cater to Catholic customers who abstained from eating meat on Fridays.
Image: Flickr
39. All-Day Breakfast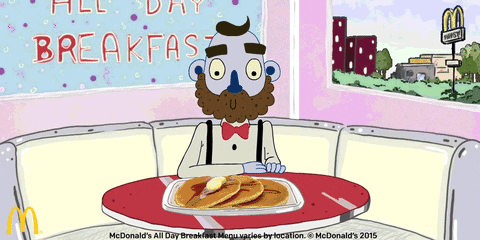 In 2015, McDonald's began offering an all-day breakfast menu, satisfying customers' cravings for breakfast foods throughout the day.
GIF: Giphy
40. McPlant
McDonald's is developing a plant-based burger called the McPlant as part of its efforts to provide more sustainable and vegetarian options.
41. World Record for Speed
In 2006, a McDonald's drive-thru in Nevada set a Guinness World Record for the fastest drive-thru service, serving 247 cars in one hour.
42. A failed item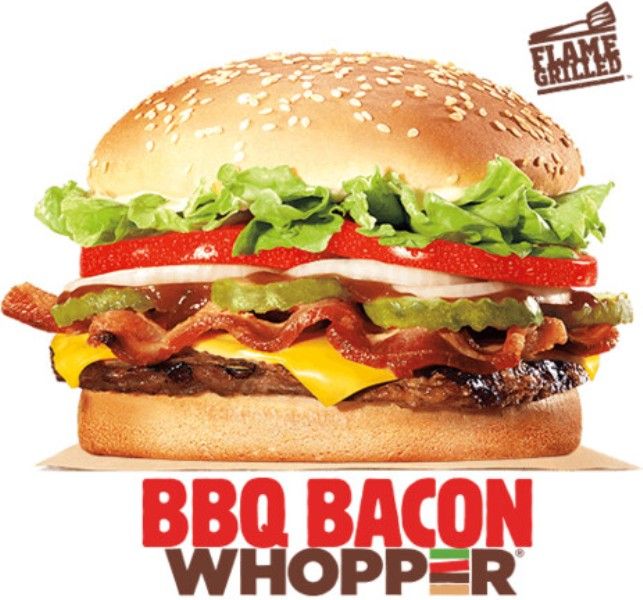 The Arch Deluxe, introduced in 1996, was marketed as a more sophisticated burger with a grown-up taste but failed to resonate with customers.
Image: Flickr
43. Sorry! We don't sell McDonald's!
McDonald's is banned in many countries including Bermuda, Montenegro, Kazakhstan, and Macedonia.
44. "Mac Tonight" Mascot
In the late 1980s, McDonald's had a moon-headed character named Mac Tonight, who sang about late-night dining.
GIF: Giphy
45. Guinness World Records
McDonald's holds several Guinness World Records, including the largest gathering of people wearing paper hats and the largest serving of Big Macs.