Founded in the year 1870, The Metropolitan Museum of Art is a living legend as it contains a wide range of artwork, brilliant enough to fascinate every human. Also famous by the name 'The Met', it is a place where art goes live every day in one or the other form. The museum is home to classical antique things, ancient Egypt paintings, and sculptures and the modern art. The founders opened it with an idea to inculcate an interest in art among the American masses. The Met has a lot of amazing things associated with it. Read the following interesting facts to quench your curiosity about this agreeably stunning museum, The Met:
image: sitespecificmag.com
1. Home To World's Oldest Surviving Piano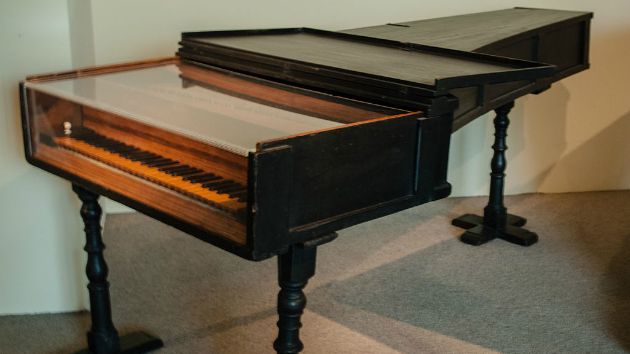 If you're the one who has music running through his veins, the Met is a must visit place for you in New York. The museum is rich in music which makes it an absolute no to skip a trip to the Met. The museum's collection includes about 5000 instruments, and most amazing out of them is the world's oldest surviving piano. This antique piano dates back to 1720 and was created by Sir Bartolomeo Cristofori, an Italian man.
source: mentalfloss.com, image: sfcv.org
2. Art From Over 5000 Years!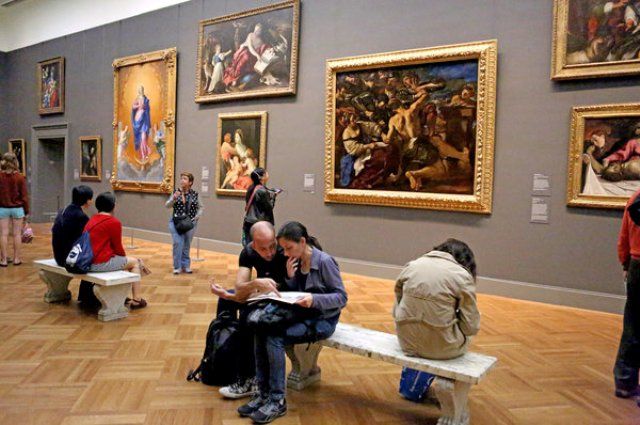 When the met was started, it had a collection of just 174 European paintings. But, today it is home to more than 2,000 great European paintings that date back from the 12th century. It beautifully displays over 5,000 years of art from around the corners of the world for everyone to experience and indulge.
source: traveltips.usatoday.com, image: graphics8.nytimes.com
3. Find All Artists Under One Roof!
The Met is an esteemed museum that has a wide range of works of art. The museum also houses the works of some of the famous artists such as Vermeer, Raphael, Botticelli, Veneziano, Goya, Leonardo da Vinci, Degas, Michelangelo, Claude Monet, Vincent Van Gogh, Paul Cézanne, Paul Gauguin, Pablo Picasso, Henri Matisse, and Amedeo Modigliani. One stands amazed to see so much creativity and art under one roof.
source: softschools.com
4. Official Mascot
The official mascot for the Metropolitan museum is the form of an ancient Egyptian hippopotamus statuette.
source: mapsofworld.com, image: s-media-cache-ak0.pinimg.com
5. The Largest Of All!
The Met, located in New York City is the largest art museum in the United States. It is among the most visited art museums in the world. The museum is almost one-quarter mile in length.
source: Wikipedia
6. Original Red Gothic Building Is Still Visible!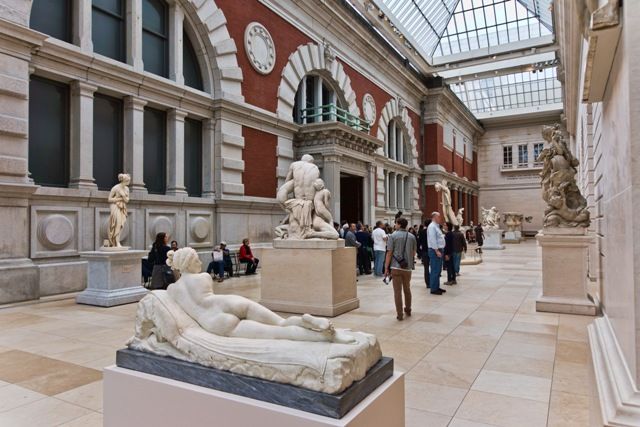 The original red Gothic building was designed by Calvert Vaux and Jacob Wray Mould. Many who visit the museum cannot see it. But, it still stands and one great view is from the European Sculpture Court, according to Discovering.
image: bcbpropertymanagement.com, image: wikimedia.org
7. More Than 4 Million Visitors!
In the last few years, the average crowd at the main museum and the Cloisters have crossed over 4 million visitors annually. Among this population, around 60 percent is from outside the New York City. The highest number of visitors to visit on a single day was 52,333 on December 30, 1986.
source: ehow.com, image: news.artnet.com
8. Never Miss The Greek And Roman Antiques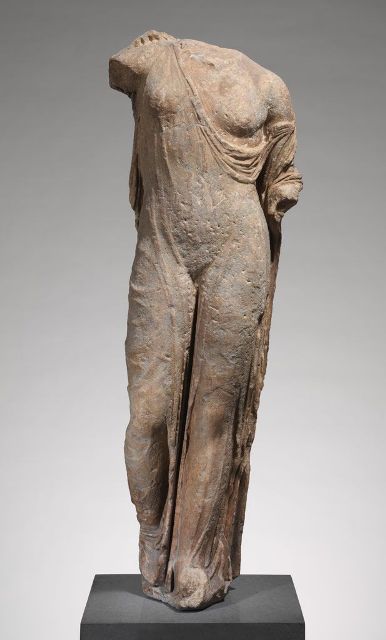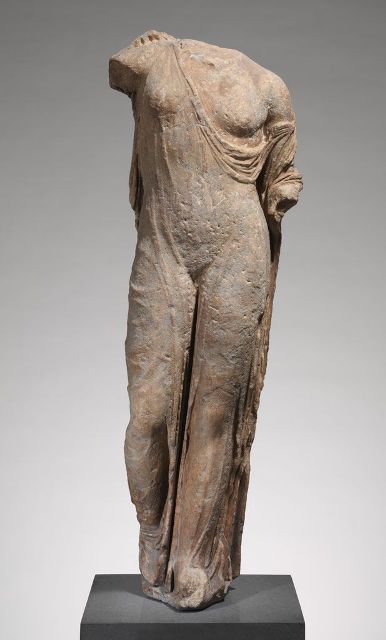 A Roman tomb from the third century is the very first item the Metropolitan Museum of Art had in 1870. It's amazing to note that it is still on display. Don't miss the Boscoreale Frescoes that were buried under lava when the Vesuvius erupted in 79 AD. Also, don't forget to see the oldest Greek statue in the museum.
source: aviewoncities.com, image: s-media-cache-ak0.pinimg.com, image: s-media-cache-ak0.pinimg.com
9. The Temple Of Dendur
The massive Temple of Dendur is one of the most popular destinations in the museum. It is situated in the Egyptian Galleries where there are a lot of amazing things to see and explore. The collection includes sphinxes, sarcophagi, the Tomb of Perneb and the charming 3-D models found in the Tomb of Meketre.
source: broadway.showtickets.com, image: wordlessmusic.org
10. Dancing Celestial Deity (Devata)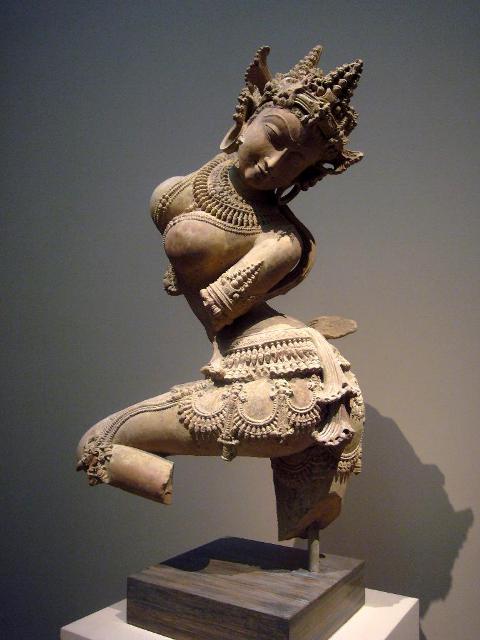 The Dancing Celestial Deity (Devata) is a sandstone sculpture from the early 12th century from India, in present-day Uttar Pradesh. This figure stood atop a Hindu temple alongside other female figures to encourage worship of the main deity of the temple.
source: theculturetrip.com, image: farm2.staticflickr.com
11. The Longest And The Smallest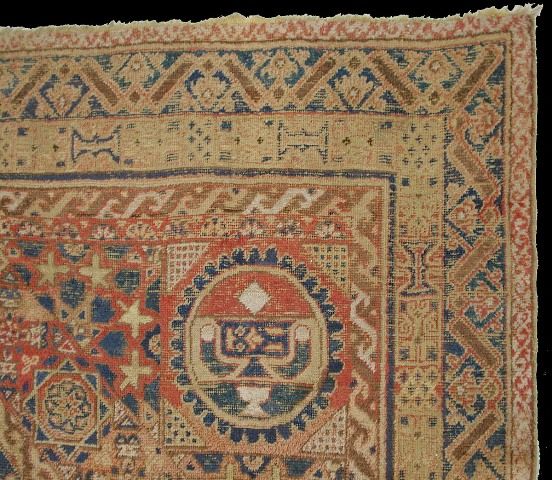 The museum's longest work is a 16th-century Egyptian carpet, whereas its smallest work is a 1.1-inch cylinder from ancient Mesopotamia.
source: mentalfloss.com, image: azerbaijanrugs.com
12. Now Do Shopping As Well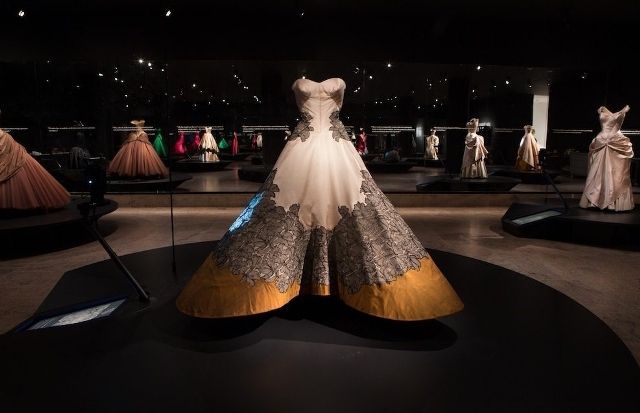 The Metropolitan Museum of Art is a shopping Mecca in itself.  The Museum of Costume Art merged with the Met and became its Costume Institute department. Every year, this Costume department holds two shows in which it exhibits more than 35,000 costumes and accessories.
source: Wikipedia, image: 2luxury2.com