Michael Douglas is a prolific American actor and producer, both in movies and television. He is one of the few actors who actually appears to be a walking paradox. He has been a part of more than 50 Hollywood films including Wall Street, Romancing The Stone and Fatal Attraction. Let us find out some interesting facts about Michael Douglas: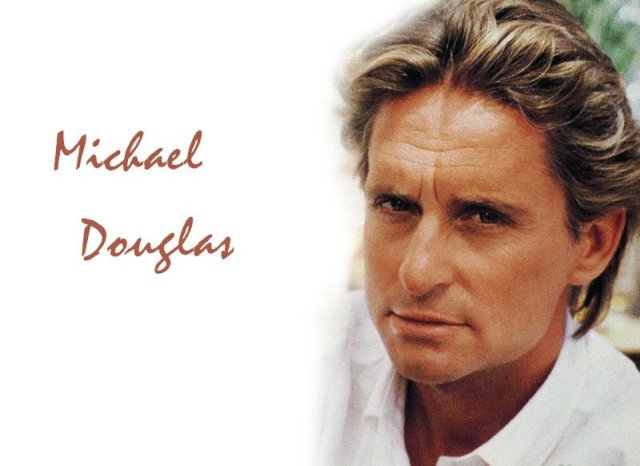 Image: 4.bp.blogspot.com
1. Born in a family of actors!
Michael Kirk Douglas was born on September 25, 1944, in New Brunswick, New Jersey, the first child of actors Kirk Douglas and Diana Dill. He has a younger brother, and two paternal half-brothers, from stepmother Anne Buydens.
Source: Wikipedia, image: wikimedia.org

2. A dramatical education!
He did his schooling from The Allen-Stevenson School in New York City, Eaglebrook School in Deerfield, Massachusetts, and The Choate Preparatory School in Wallingford, Connecticut. In 1968, he did BA in drama from the University of California, Santa Barbara.
Source: Wikipedia
3. Where did he polish his acting skills?
The American Place Theater was founded in 1963 by Wynn Handman in New York City. He studied acting and drama with Wynn Handman at this theater.
Source: Wikipedia, image: wikimedia.org

4. Television provided the required threshold!
In 1969, Douglas got his first TV breakthrough in "Playhouse" special, and "The Experiment."
Source: Wikipedia
5. When he directed his father's film!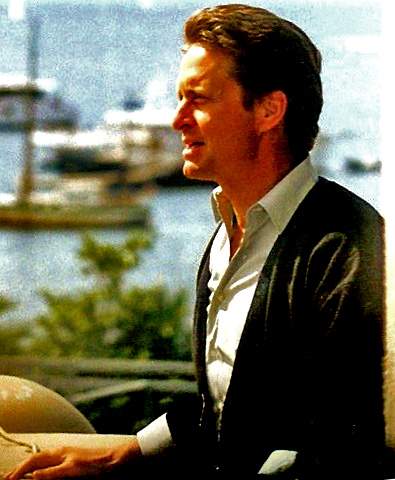 In early 70's, he started his Hollywood career as an assistant director on some of his father's films. In 1975, Douglas produced Milos Forman's One Flew Over the Cuckoo's Nest, which won 5 Academy Awards, including the one for the Best Picture.
Source: biography.com, image: wikimedia.org

6. A romantic success!
In 1984, he received his first lead role in Romancing the Stone, which proved to be his first box-office success.
Source: Wikipedia
7. Guess who else was born on the same day as Michael?
Michael Douglas and his wife Catherine Zeta-Jones were born on the same date, 25 September. Though, Douglas is 25 years older than her.
Source: abc7.com, image: Flickr

8. Messenger of Peace
In 1998, Douglas served as a United Nations Messenger of Peace, to create public awareness and strengthen peace and security by speaking publicly.
Source: abc7.com, Image: Flickr

9. Gordon Gekko was his best character!
In Premiere Magazine's 100 Greatest Movie Characters of All Time, his Gordon Gekko's character from the movie Wall Street was ranked 25th.
Source: abc7.com
10. Mr. Perfectionist!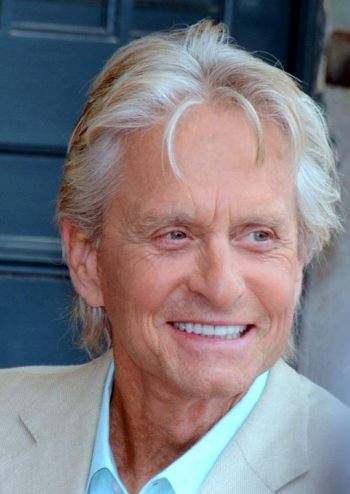 He is a very dedicated actor, as he likes to prepare for his roles by doing lots of research. He told that he spends a lot of time before the shoot to go through the structure of the whole movie and get into the character.
Source: abc7.com, Image: wikimedia.org

11. Cancer fightback
In 2010, he was diagnosed with a stage 4 throat cancer. He went through 8 weeks of radiation and chemotherapy treatment and successfully came out of it.
Source: cnn.com
12. His son's arrest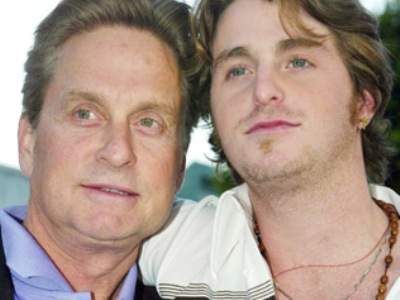 In 2009, his son Cameron was arrested for dealing drugs. He blamed himself for all this, as he thought that due to his movie commitments he wasn't able to spend quality time with his growing son.
Source: cnn.com, Image: news.com.au

13. Mentor-cum-father!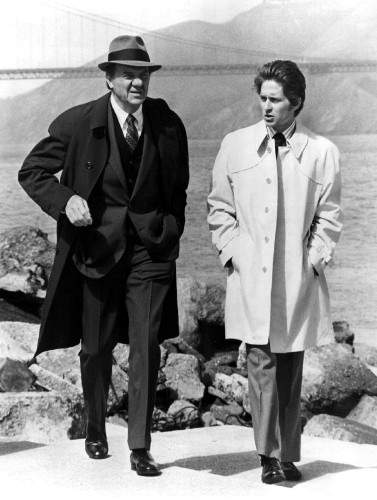 Douglas considers Karl Malden, his mentor. Once Malden referred him as "the son I never had," which shows their love and respect for each other.
Source: Wikipedia
14. Gun control advocate!
Douglas became a vocal gun control advocate, following his friend John Lennon's murder in 1980. He was 3 blocks away when the tragedy occurred.
Source: newsmax.com
15. The perfect match!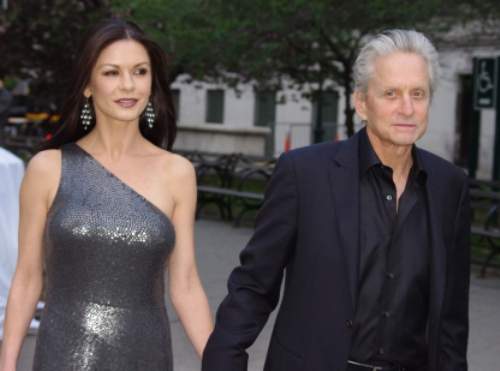 Douglas married Diandra Luker in 1977 and had one son, Cameron, but later they got divorced. In 2000, he married actress Catherine Zeta-Jones, his Traffic co-star, and the couple has 1 son and 1 daughter.
Source: biography.com, image: wikimedia.org