Mike Tyson is a retired American professional boxer and is the former youngest undisputed heavyweight champion of the world to win the WBC, WBA and IBF heavyweight titles at 20. Tyson is considered the most controversial heavyweight boxers in the world. Here are some interesting facts about this ringmaster: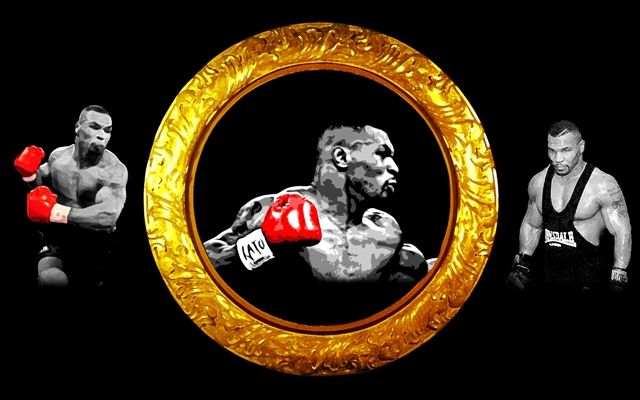 image: images3.alphacoders.com
1. Rags to riches!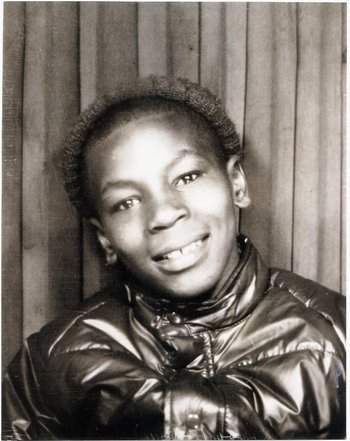 Michael Gerard Tyson or Mike Tyson was born on June 30, 1966, in Brooklyn, New York, to Jimmy Kirkpatrick and Lorna Tyson. When he was 2 years old, his father left the family, which led to financial crises. He has an elder brother, Rodney and an elder sister, Denise who died in 1990.
Source: Wikipedia, images: images-amazon.com

2. Arrested 38 times till he reached 13!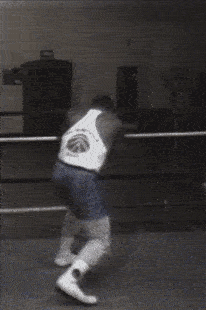 When small, he was often a soft target of bullying. To overcome this, he made his style of street fighting, which resulted in criminal activity. Till he reached 13, he had been arrested around 38 times.
Source: Wikipedia
3. Guess! Who motivated him for boxing!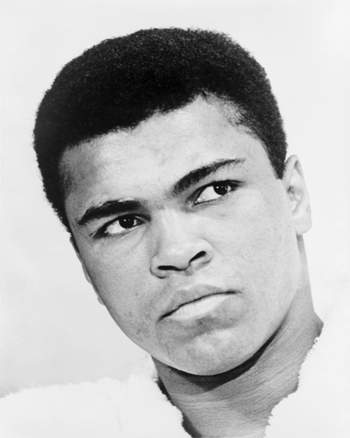 When Tyson was imprisoned in his younger days, boxing legend Muhammad Ali visited the lockup where he was serving time. He guided him to pursue a career in boxing and gave him the direction to embrace his boxing dreams.
Source: best10daily.com, image: wikimedia.org

4. Adopted by Cus D'Amato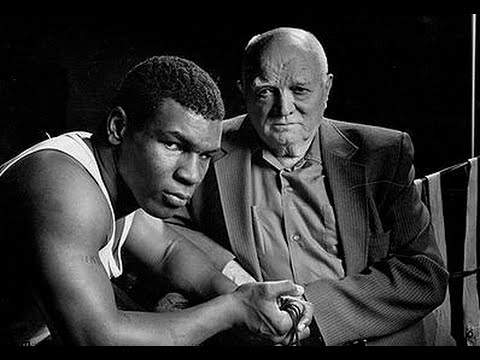 In 1980, his counselor and boxing coach, Bob Stewart introduced him to legendary boxing manager Constantine "Cus" D'Amato, with whom he had a coach cum father-son like relation.
Source: biography.com, image: youtube.com

5. A loss that he couldn't recover in his lifetime!
In 1982, his mother, Lorna Tyson died of cancer, after which Cus D'Amato, became his legal guardian.
Source: biography.com
6. Professional debut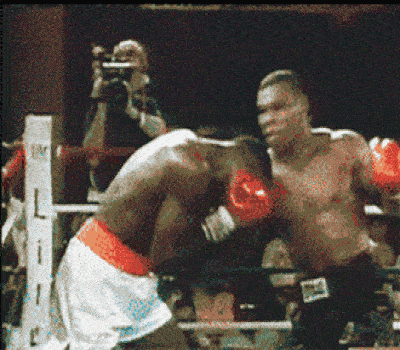 In 1985, he started his professional career against Hector Mercedes in Albany, New York. Tyson knocked him out in one round, by his shear strength, quick fists, and defensive skills. After this, he got a nickname "Iron Mike."
Source: biography.com

7. Refrained from sex for 5 years!
As a young, dedicated boxer, he refrained from sex for 5 years to become a champion of the world, as he believed that it (sex) would make him a fragile boxer.
Source: uncoverdiscover.com
8. His notorious ear-bite!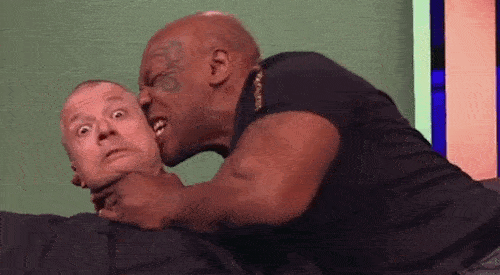 In 1997, he bit boxer, Evander Holyfield's ear in a heavyweight champion fight. After which, he was disqualified, and Holyfield won the match, but, posted the black mark on his sportsmanship.
Source: Wikipedia

9. Affection for pigeons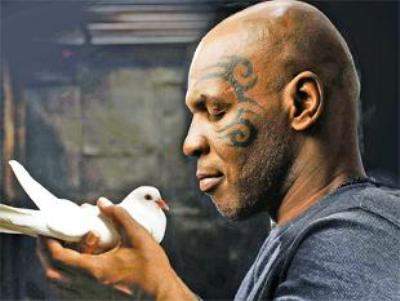 When he was 10 years old, he spent $100 on his flock of pigeons, but since then, his love for birds has never faded away. He even hosted an Animal Planet show about the birds, called Taking On Tyson.
Source: listverse.com, image: economictimes.indiatimes.com

10. Rape allegations!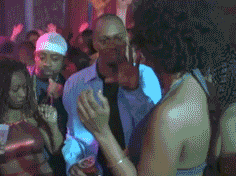 In 1991, a Miss Black America contestant charged that Tyson raped her. After which, he was arrested, then imprisoned for 6 years, but was released after 3 years.
Source: Wikipedia

11. WWE Hall of Fame!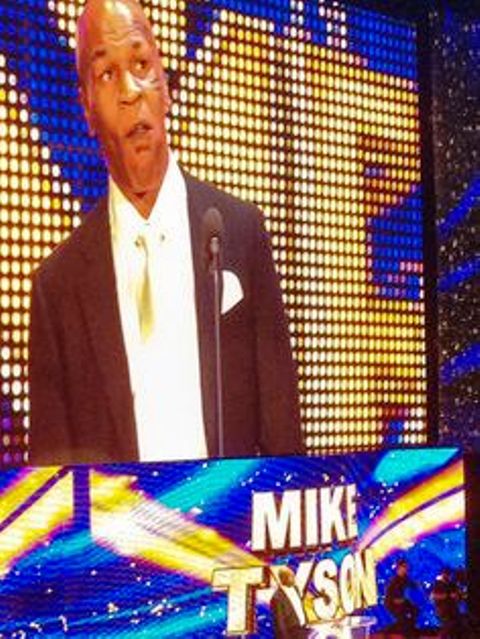 In 2012, Tyson was inducted by Triple H and Shawn Michaels into the WWE Hall of Fame.
Source: Wikipedia, image: pinimg.com
12. Tyson's Parody!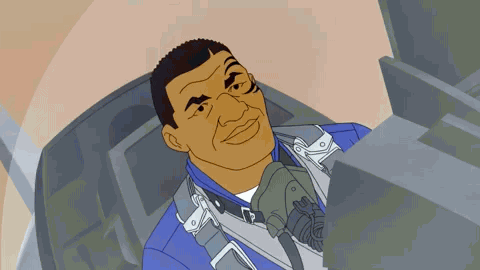 The boxing character of "Drederick Tatum" in the Simpsons was created to be a parody of Mike Tyson.
Source: uncoverdiscover.com
13. Posh Pets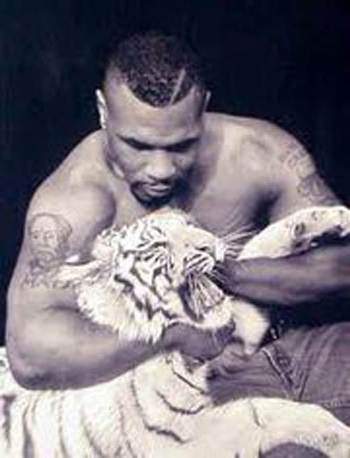 He has unusual pet likings, as he has 3 Royal Bengal Tigers, on which he spends $4000 a month.
Source: mirror.co.uk, image: baddogneedsrottenhome.com

14. Ever-richer than Michael Jordan for once
In 1990, he overtook Michael Jordan as the highest-paid athlete in the world that year, with $28.6 million earning. But, due to his spoiled life, he was dropped from $300 Million to bankruptcy in 2003, and now has a net worth of $1 Million.
Source: celebritynetworth.com
15. And the final fight!
In 2005, he had his last match against Irish Heavyweight Champion Kevin McBride. Although, he battled in the first two rounds, but was unable to land more punches in the third and fourth, and lost by a technical knockout.
Source: Wikipedia, image: thefamouspeople.com

16. Return to sports with production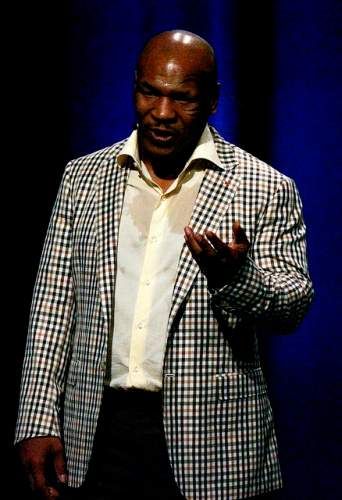 After retiring, Tyson started a production company called Iron Mike Productions in 2013. Its main motive is to promote boxing and to feature championship fights, followed by musical performances.
Source: Wikipedia, image: Flickr

17. Marriage is a roller coaster ride!
Mike Tyson has been married 3 times and has had 8 children. In 1988, he married actress Robin Givens, who divorced him, with allegations of violence, spousal abuse, and mental instability. In 1997, he married Monica Turner, and had 2 children, Rayna and Amir, but divorced in 2003. In 2009, 11 days after the death of his daughter Exodus, he married his longtime girlfriend Lakiha Spicer, and this marriage helped his cause.
Source: Wikipedia
18. A legend deserves these!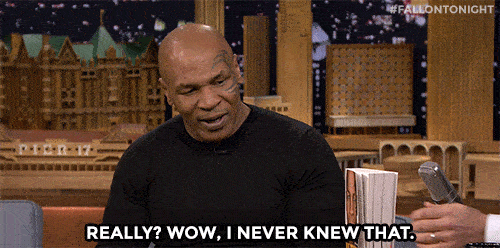 He was inducted with several awards, such as Ring Magazine Fighter Award, BBC Sports Personality of the Year Award, Ring magazine Prospect of the Year Award, and Doctorate in Humane Letters from Central State University, etc.
Source: imdb.com