Moscow holds a spacial place in the World's Imagination. Opulent, breathtaking and Grandiose, Moscow has been at the epicenter of some of the history's most pivotal moments. Moscow brags about the stories of triumphs, tragedy, and innovation and echoes the stories of legendary Tsars and literary great political revolution and international space race that changed the world forever. Today Moscow is thoroughly modern and has a population over 11 million. Moscow is one of the world's highest concentration of Billionaires. It boasts Red Square, a perfect place to let you know the Moscow's Past. If you want to visit this beautiful and historical city, go through these some amazing and interesting facts about this The Forty Forties, Moscow: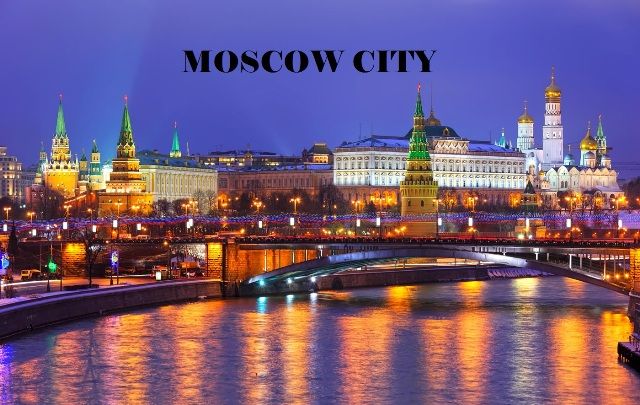 image: cornerstone-group.com
1. Named After Moskva River
Moscow has got its name from the river that runs through it, the Moskva. "Moscow" meant "wet."
source: goeasteurope.about.com, image: ladaray.files.wordpress.com
2. Moscow's Most Famous Address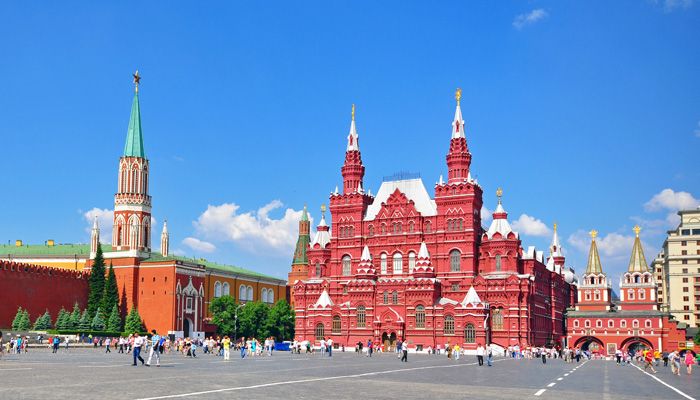 Truly the heart and soul of Russia, the Red Square is the most popular spot in Moscow. It speaks a lot about the long and fascinating history of the country. Popularly, it was also known as 'Fire Square', reflecting the number of times medieval Moscow burned. The Red Square is a fascinating site of fierce fighting and brutal history; remarkably a must visit in Moscow.
source: moscow.info, image: holidayextras.co.uk
3. Too Big To Be A City!
Moscow is the largest European city having an area of 2511 square km and with a population of 12 million. This is usually the population of various countries such as Norway and Switzerland. Technically, Moscow is so huge that it deserves all rights to be a country.
source: friendlylocalguides.com
4. City Of Billionaires
Moscow boasts one of the largest numbers of billionaires in the world. According to the Forbes, there are 84 billionaires in the city with the total wealth of 367 billion dollars.
source: friendlylocalguides.com
5. The Ancient Kremlin Fort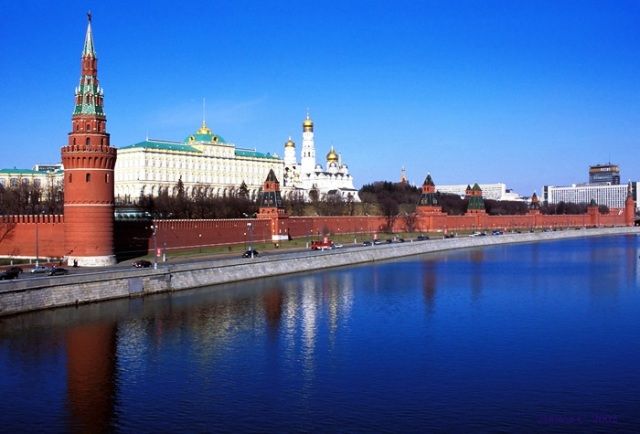 Kremlin, an ancient fortress in Moscow, was built around 1331 and is today used as the residence of the Russian president. It is a significant historic building in the city.
source: interestingfunfacts.com, image: hellomoskva.com
6. The Seven Sisters
In Moscow, there are seven buildings that look exactly the same. They are two hotels, two administrative buildings, two blocks of flats, and the Moscow State University. Interestingly, they are called "Stalin's skyscrapers" or the "Seven Sisters." These buildings are
Moscow State University
Hotel Ukraina
Ministry of Foreign Affairs
Leningradskaya Hotel
Kotelnicheskaya Embankment Building
Kudrinskaya Square Building
Red Gates Administrative Building
source: i-love-moscow.com
7. The Most Beautiful Underground On Earth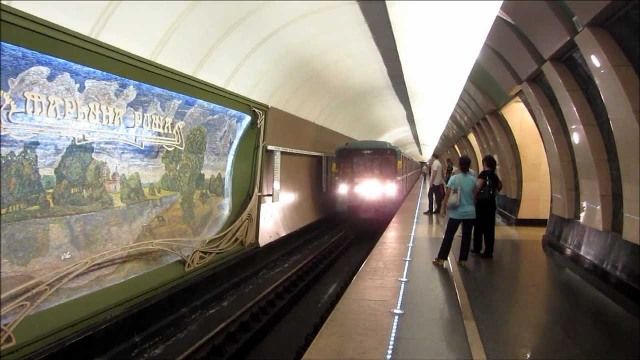 The Moscow Metro is considered as the most beautiful underground on the earth. It's not just a convenient way to move around the city, but also is one of its main sights, a cultural spot, where even guided tours are held annually.
source: studyinrussia.ru, image: d.ibtimes.co.uk, image: i.ytimg.com
8. "Moscow Doesn't Believe In Tears"
Hundreds of years ago, Russian cities had to pay a great tribute to Moscow. To avoid or delay the payment, the petitioners tried to persuade the Emperor to extend the repayment period. On the contrary, the emperor didn't believe in tears. From there, a very famous Russian saying Moscow doesn't believe in tears started.
source: friendlylocalguides.com
9. City Of Park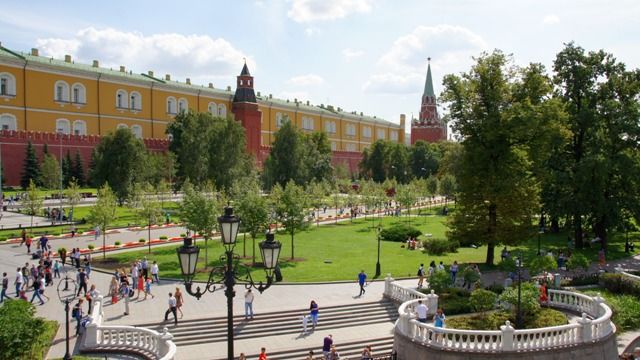 Moscow is the city of beautiful parks with no less than 120 garden squares in total. It is a green city with 40 percent of its territory covered by greenery.
source: studyinrussia.ru, image: psimonmyway.com, image: cities-of-europe.com
10. Don't Believe In Myth
There is a huge myth about the brutally cold weather in Moscow, Russia. This is not correct. The climate is temperate. The city has the mild summer season.
source: i-love-moscow.com
11. Least Unemployment Rate!
Moscow has recorded the lowest unemployment rate in Russia that is 1% as compared to the national figure of 7%. Thus, it makes Moscow a great city for finding employment.
source: interestingfunfacts.com
12. The Highest In Europe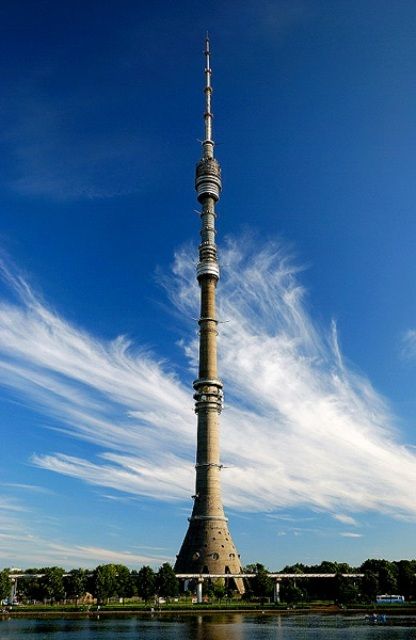 Ostankino Tower is the T.V. and Radio tower situated in Moscow. It is the highest TV tower in Europe. It is 540.1 meters tall.
source: Wikipedia, image: fullpicture.ru
13. Read In Lenin Library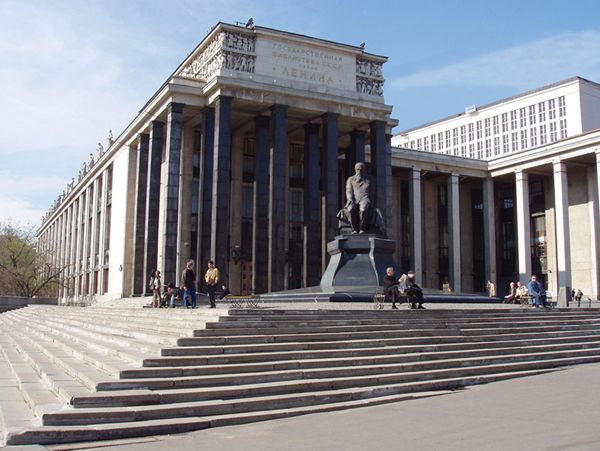 Lenin Library is the largest Library in Europe, with its 43 million objects storage (maps, sheet music, sound recordings, rare books, dissertations, newspapers). In the 1970s at the peak of the popularity of The Beatles, the library was tagged as the "Lennon Bitlioteka". It was called the V. I. Lenin State Library of the USSR from 1925 until it was renamed as the Russian State Library in 1992.
source: friendlylocalguides.com, image: theeuropeanlibrary.org
14. Don't Miss Izmaylovsky Park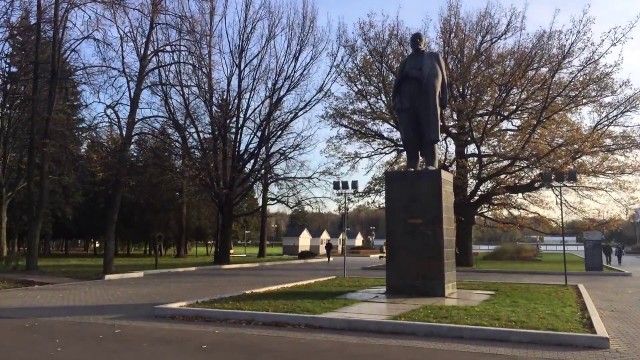 Izmailovo Park is one of the largest urban parks in the world; It has an area of 15.34 square kilometers or 1534 hectares. Izmaylovo Park is six times bigger than Central Park in New York, and 30 times bigger than the gorgeous Abramtsevo park, a famous Russian landmark in Moscow region.
source: friendlylocalguides.com, image: i.ytimg.com