Mount Cook is known throughout the world for its alpine beauty and remoteness. At the foot of the mountain sits the village of Mount Cook – an unforgettable haven in one of the most unforgiving parts of New Zealand. On every side, the Southern Alps scrape the sky. Even in summer, the weather can change in the blink of an eye. The Mountain is full of Adventure, Nature, mind-blowing and mind-boggling panoramic beauty. If you visit this once, it is sure that the beauty of this place will be reminiscent of the best time of your life and enchant you to come over here again. Let us know some outstanding and interesting facts about Aoraki/The Mount Cook.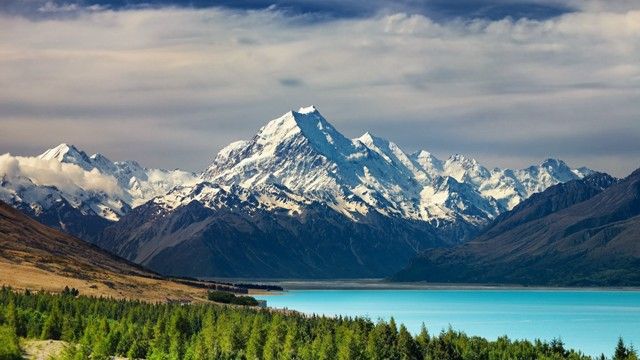 image: namastenewzealand.com
1. Mount Cook: Cloud Piercer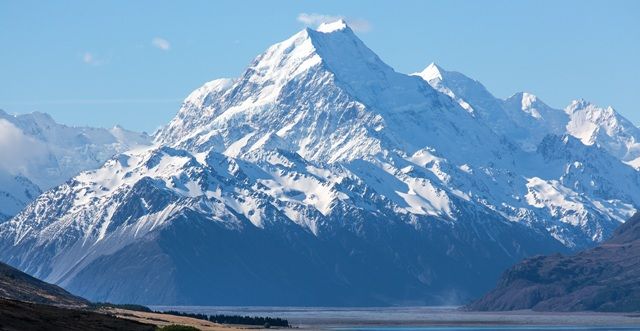 Mount Cook is also Known as Aoraki Mount Cook is New Zealand's highest mountain peak, with a height of 3,754 meters above the sea level.
source: newzealand.com, image: best-wallpaper.net
2. Three Challenging Summits
Aoraki / Mount Cook consists of three summits, from South to North the Low Peak (3,593 m or 11,788 ft), Middle Peak (3,717 m or 12,195 ft) and High Peak. The summits lie slightly south and east of the main divide of the Southern Alps, with the Tasman Glacier to the east and the Hooker Glacier to the southwest.
source: Wikipedia
3. Who Discovered Aoraki?
The first Europeans who may have seen Aoraki / Mount Cook were members of Abel Tasman's crew, who saw a "large uplifted high land." the name of the mountain was officially changed from Mount Cook to Aoraki / Mount Cook to incorporate its historic Maori name, Aoraki.
source: Wikipedia
4. Who Was First?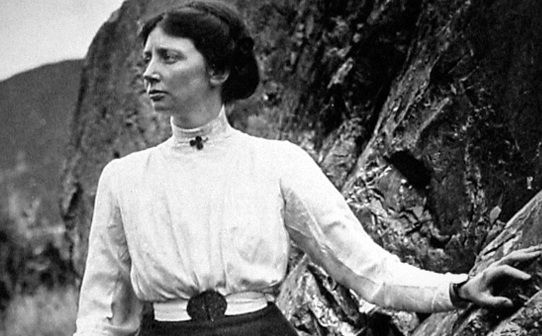 Mt Cook was first climbed by Tom Fyfe, Jack Clarke, and George Graham, on Christmas Day, 1894. On 3rd December 1910, Emmeline Freda Du Faur became the first woman to climb Mt Cook. Her attempt was also the fastest ascent to that date.
source: tourism.net, image: teara.govt.nz
5. Gorgeous Mackenzie Basin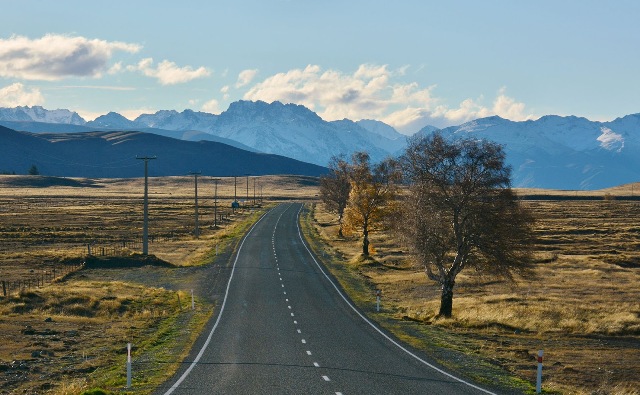 The Mackenzie Basin (Mackenzie Country), the area of Canterbury where Mt. Cook is located, one of the best corners of New Zealand. It's rugged and wild, an open land as far as you can see the outstanding white mountains. 
source: youngadventuress.com, image: 3.bp.blogspot.com
6. Massive Glaciers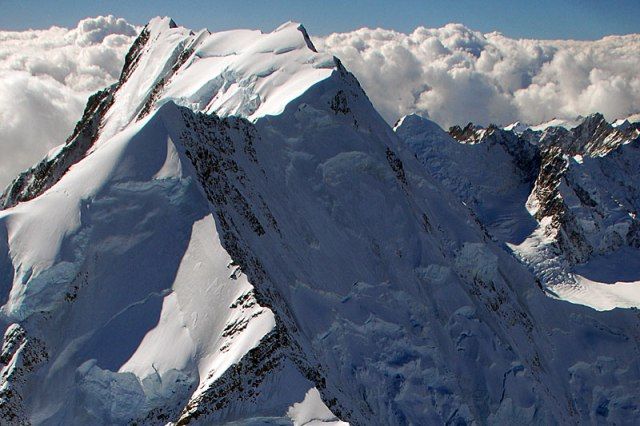 The snow-capped mountain is shaped by the giant forces of nature; massive glaciers have scoured the land leaving a trail of lakes and rivers across the landscape such as the Tasman Glacier, Hooker Glacier, Murchison Glacier, and Mueller Glacier. Eight of the twelve largest glaciers in New Zealand lie within Aoraki/Mount Cook National Park.
source: guestnewzealand.com, image: alpinerecreation.com, image: swisseduc.ch
7. Don't Forget To Visit Mount Cook National Park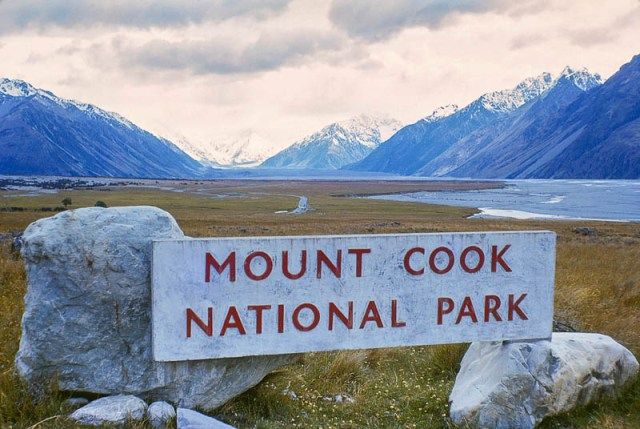 Aoraki/Mount Cook National Park is a rugged land of ice and rock, with 19 peaks over 3,000 meters including New Zealand's highest mountain, Aoraki/Mount Cook. This park is located in the central part of the South Island, deep in the heart of the Southern Alps.
source: doc.govt.nz, image: deniswilford.com
8. Have A Sleep And Dinner In Mount Cook Village!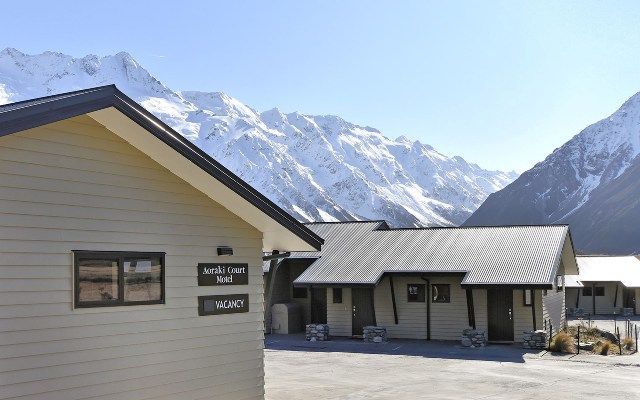 The mountain's base camp is Mount Cook Village, which also serves as a popular destination for tourists visiting the country, especially for mountain climbers. It is located within New Zealand's Aoraki/Mount Cook National Park and has a population only 250.
source: famouswonders.com, image: resources.stuff.co.nz, image: mackenzienz.com
9. Hey! Watch Out!
Mt Cook is an ascent for the more experienced climbers. It is frequently visited by storms and takes steep ice and snow climbing to reach the peak. Vast amounts of rainfall nurture temperate rainforests in the coastal lowlands and keep the glaciers flowing and cause difficulty in climbing.
source: famouswonders.com
10. Height Shrunk by 30 Feet, What?
Yes, Mount Cook is surrounded by 22 peaks exceeding elevations of 10,000 feet (3,000 meters), the permanently snow-clad mountain rises to 12,316 feet (3,754 meters); a landslide in 1991 decreased the height of the peak by some 30 feet (10 meters).
source: britannica.com
11. The Famous Climbers!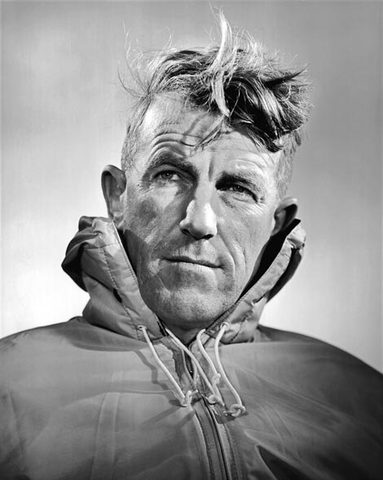 In 1949 New Zealand's most famous mountaineer, Sir Edmund Hillary, along with Harry Ayres, made the first ascent up the challenging south ridge on the south peak. They also completed the grand traverse. On May 29, 2003, a bronze statue of Sir Edmund Hillary was unveiled outside The Hermitage, Mt Cook, looking out to the mountains Hillary climbed.
source: tourism.net.nz, image: photos.geni.com
12. Heaven of Birds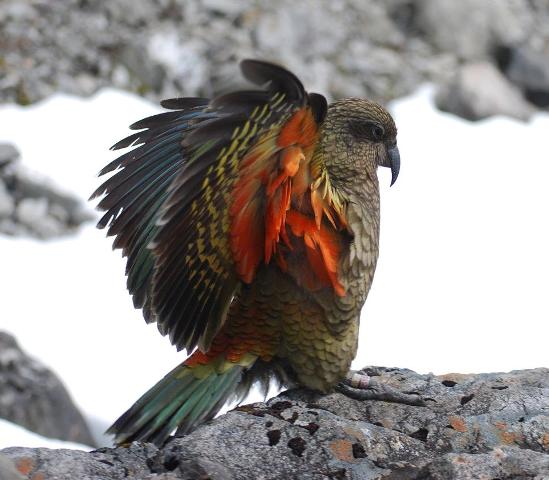 More than 400 species of plants make up the vegetation in Aoraki/Mount Cook National Park. At the highest rocks of Aoraki / Mount Cook, around 14 species of lichen have been found. There are about 35 to 40 species of birds in the park and include the kea, the only alpine parrot, and the well-camouflaged pipit. The Kea is now only found in the Southern Alps.
source: Wikipedia, image: s-media-cache-ak0.pinimg.com
13. Ok! Have A Tour