Mumbai, earlier known as Bombay is the commercial capital of India. Mumbai is referred as the city that never sleeps. One of the renowned authors Salman Rushdie once quoted- "You can take the boy from Bombay; You can't take Bombay out of the boy." Let's explore some interesting facts about this millennium city: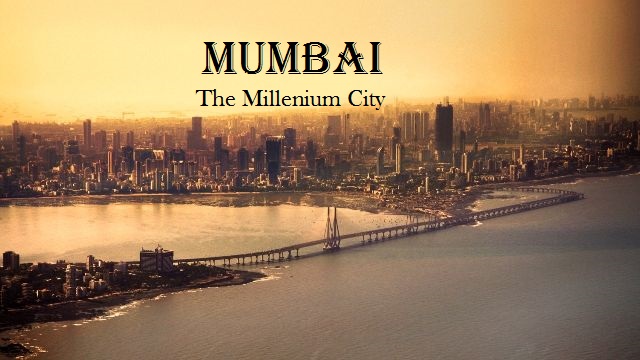 image: bartleboglehegarty.com
1. Named after a temple!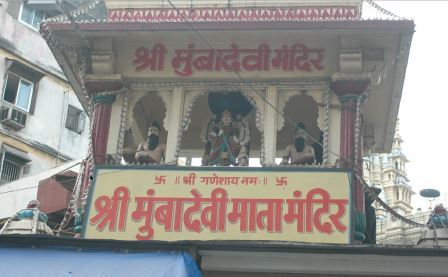 Mumbai got its name from a popular goddess temple- Mumba Devi Mandir, which is situated at Bori Bunde in Mumbai.
Source: Wikipedia, Image: Firoze Shakir
2. Best food suppliers in the world!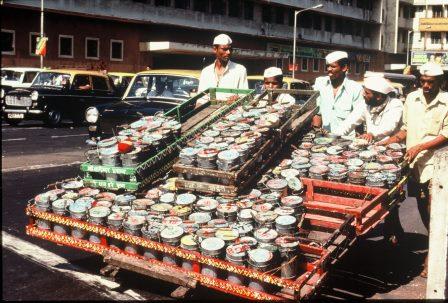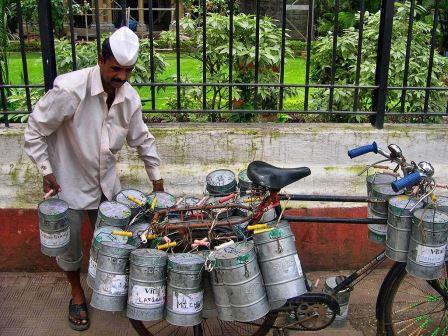 Having bicycles, Thelas (a kind of rikshaw often use to shift goods in India) as their conveyance, the Dabbahwallas carry-out and drop food from their client's kitchen/home in a lunch box to the customer's work place efficiently. They have been doing it since 1890 every day at a very steady rate. Around 200,000 Dabbas (tiffins) are delivered daily by 5,000 Dabbawalas!
Interestingly, no Dabbawala is an employee; he is the owner! Every Dabbawala has got an equal share. Their business model is studied by MBA students under case studies to take some ideas how they work so efficiently.
Source, Image: Wikipedia
3. First train in India!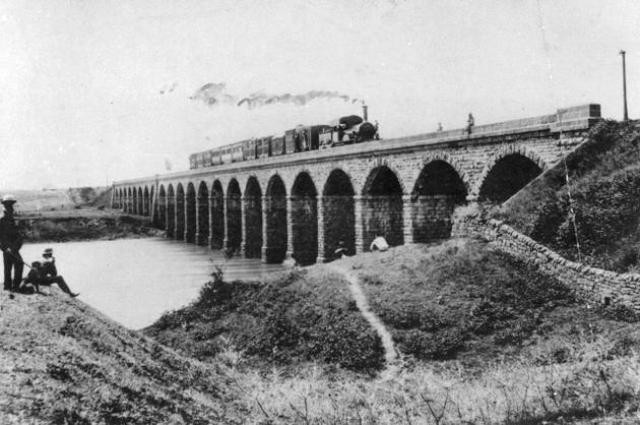 On 16 April 1853, Bombay (now Mumbai) witnessed first train movement in India. With 14 carriages & 400 passengers left Bori Bunder (now Chhatrapati Shivaji Terminal) for Thane in Maharashtra. Bombay (now Mumbai) also witnessed India's 1st rail bridge.
source: indiatoday.intoday.in, image: thehindu.com
4. Imagica is India's most colossal theme park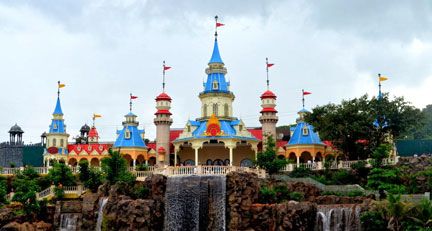 Imagica located near Khopoli on the Mumbai-Pune highway is India's biggest theme park spread over an area of 300 acres.
Source: Wikipedia, Image: Indiapost
5. Mumbai was an Island before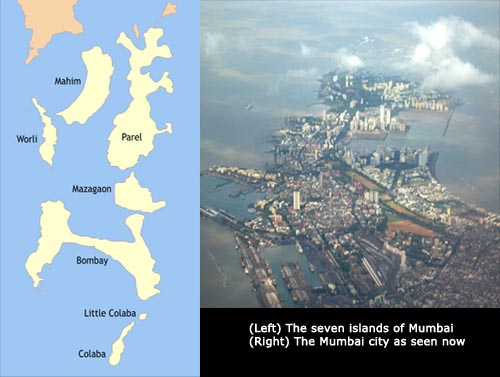 Yes! Mumbai was a name denoted to 7 closely located islands which were Portuguese territories until the 16th century. In 1961, Portuguese gave England these 7 islands as dowry in Catherine of Braganza & Charles II marriage. Around 60 years (1784-1845) were taken to combine these 7 islands into a coastal city.
Source, Image: Gluebomb.com

6. Entertainment capital of India


Often called as Bollywood, Mumbai is the hub of Hindi film industry in India.
source: wikipedia, image: mumbaiwalkingtours.com
7. Home to World's most expensive house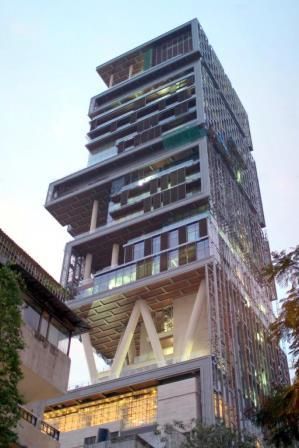 Antilia, named after an island in Atlantic is a 27 story wonder house owned by business tycoon and India's richest person Mukesh Ambani. Its current price is around 1 billion.
Source, Image: Wikipedia
8. Mumbai sea link is an architectural-wonder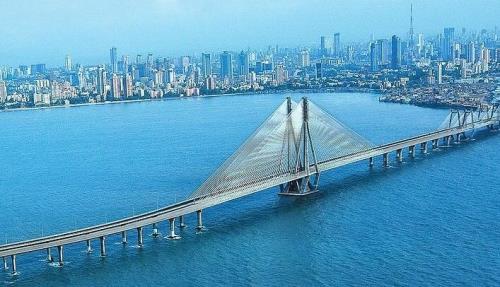 Mumbai sea link, officially known as Rajiv Gandhi Sea Link has a length of around 5.6 km, it is an architectural-wonder as it was made with 90,000 tons of cement and steel wire comparable to the girth of the earth.
Source, Image: Wikipedia
9. World's largest slum is here!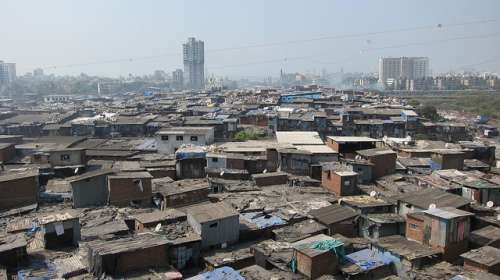 Mumbai is so demanding that even the slums here are considered to be the largest and most expensive in India.
Source: therichest.com, Image: Flickr

10. India's 1st car owner lived here!
Jamsetji Nusserwanji Tata, India's apex business tycoon and founder of the Tata Group, was the 1st person to own a car in India in 1901.
Source: Wikipedia
11. National Park is in the heart of this city
Usually, wildlife parks are situated in the countryside, but Sanjay Gandhi National Park is located in the heart of Mumbai. Dividing the Western and the Central part of the city, this park covers around 104 sq km area with the variety of around 6300 species.
Source, Image: Wikipedia

12. Lethal railway network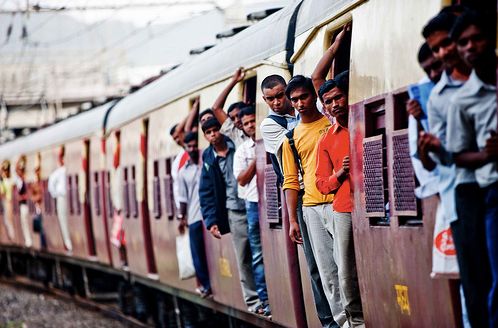 As a combination of over population, rush-hours, outdated local railway system and lack of alternatives, Mumbai suffers an enormous amount of overload-rail victims.
Image: travelandleisureasia.com
13. Biggest street festival in India!
Ganesh Chaturthi is the most popular 10 day festival in Mumbai which brings the whole city on the street.
source: wikipedia
14. Mayor of Mumbai has almost no power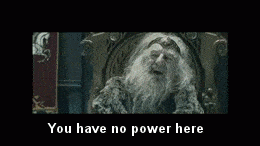 Although Mayor is considered to be the guardian of any city; here in Mumbai, all authority comes under the CM of Maharashtra.
Image: hindustantimes.com
15. Lack of Toilets!
The negative aspect of Mumbai is that the city is facing a big shortage of toilets. It leads to not only inconvenience but also to unhygienic conditions.
Source: timesofindia.indiatimes.com
16. Flamingos migrate here every winter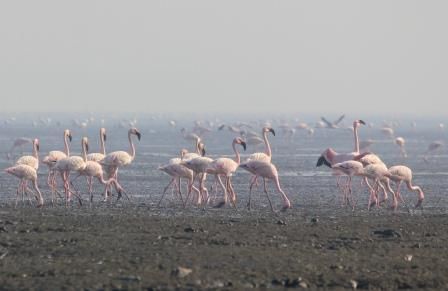 Flamingos are pink colored large birds having a long neck. They usually migrate from Afro-Eurasia parts to Mumbai between October to March.
Source, Image: Wikipedia

17. Gilbert Hill is a piece of rarity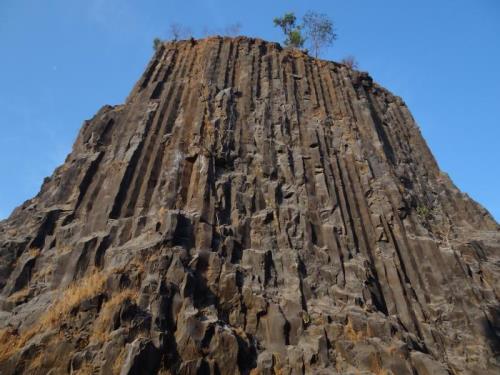 Located in the Andheri West, Gilbert Hill is a 200 ft hill of black basalt rock built around 66 million years ago. It's unique because the only US has a hill made of similar composition.
Source, Image: Wikipedia
18. The power of a Woman!
Way back in 1863, Alice Tredwell, wife of Solomon Tredwell built the railway line from Mumbai to Pune.
Source: mumbaiproperties.com
19. The Jungle Book Connection!
One of the best sellers book ever "The Jungle Book" author Nobel Laureate Rudyard Kipling was born here (Bombay, British India) in 1865.
Source: Wikipedia
20. Junior magistrate's home was the 1st post office in Mumbai
Sounds strange, but it's a fact that 1st post office in Mumbai was opened at the junior magistrate's home in 1832.
Source: mumbaiwalkingtours.com