Nepal, a serene land, is encircled by two gigantic countries, India and China. In spite of being such a tiny nation, Nepal is still glorious for its own reasons. Outlanders know just a little about its untouched terrains and historical tales. But today we are going to unveil some out-of-ordinary and really interesting facts about Nepal, which makes this nation, so so special: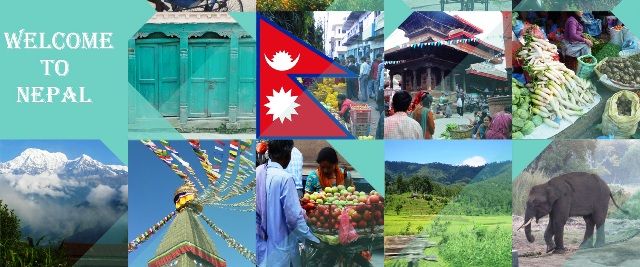 image: ebtrust.org.uk
1. A flag that's unlike other flags!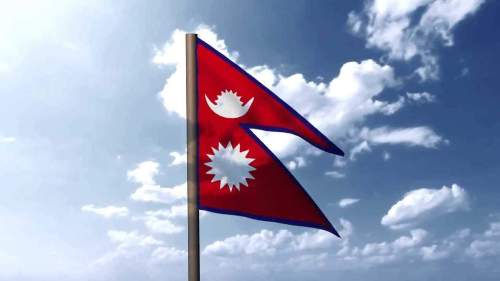 Nepal's national flag is nothing close to a quadrilateral. It, in fact, looks like two right angled triangles set one above the other, making this flag look like the Himalayan mountain range. These coinciding triangles also represent Hinduism and Buddhism, the two predominant religions which Nepalis follow. The flag is filled with red color that is the national color of the country and outlined by blue which represents peace. Faces of Sun and Moon completes the flag referring to the firm belief of Nepalis in Hindu Gods.
Source: Wikipedia, image: youtube.com

2. Land of Lakes!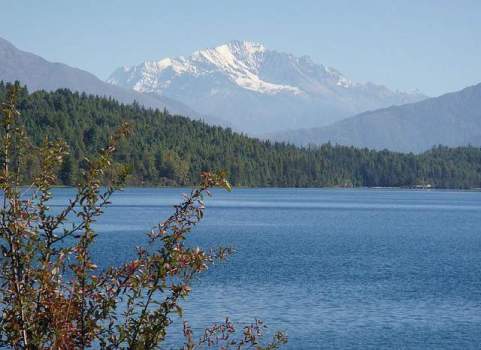 If you like water bodies, then you are up for a visual treat. Believe it or not, Nepal has about 200 lakes out of which some are located in the mountains. Yes, you read it right, mountain lakes and mid-hill lakes are found in bulk in this mystical land. Rara is the biggest and longest lake in Nepal which is situated amidst the gigantic Himalayas.
Source: Wikipedia, image: wikimedia.org

3. The memorable visit!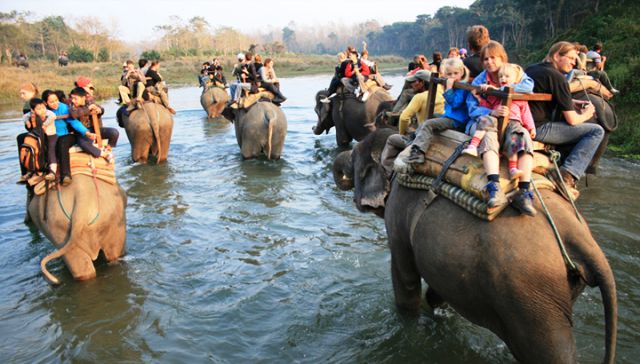 Kathmandu is an eye popping, jaw dropping experience, a riot of sights, sounds and smells that can make your senses explode. Kathmandu, the capital of Nepal, is bestowed with "City of Glory" fame. It serves as the home of more than half of the population of Nepal. Tourist's footfall is quite high in this city.
Source: Wikipedia, image: tourismdepartment.gov.np

4. The Freeland!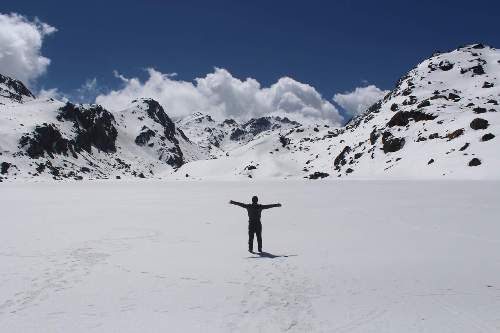 Nepal doesn't celebrate Independence Day because it doesn't have one. It has never been a slave to any other country and has been following its Kingdom Dynasty. But after the Royal massacre, the Political face of Nepal kept changing, and it's currently a secular nation.
Source: nairaland.com, image: wikimedia.org

5. Linguistic Hub!
You are about to get stunned… Nepali is not the only language spoken in this ethnic hub, in fact, 123 languages are spoken in this geographically small country. Its closeness to Tibet, India, and China for centuries gave birth to many colloquial languages.
Source: desinema.com
6. World's Deepest Gorge is here!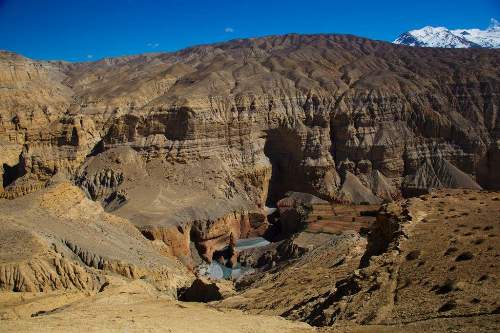 Nepal is the proud custodian of world's deepest gorge- the famous Kali Gandaki Gorge. This gorge has a tremendous influence on business and is being used for centuries as a trade route between Tibet and Nepal.
Source: Wikipedia, image: Flickr

7. "Sagarmatha" the highest mountain in the world!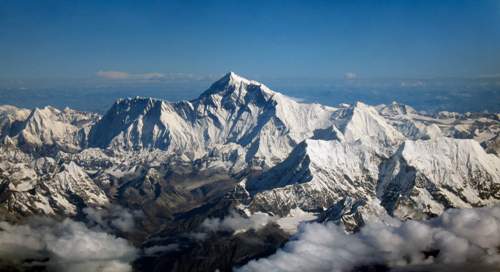 Flabbergasted? Don't be, because Sagarmatha is just another name for Mount Everest in Nepal. And yes it continues to be the highest mountain in the world. Many mountaineers come to Nepal with an urge to climb to the top. But do you know how high it actually stands??? It's 8,848 meters (29,029 ft) above sea level to be precise.
Source: Wikipedia, image: wikimedia.org

8. Want to have peace? Come here!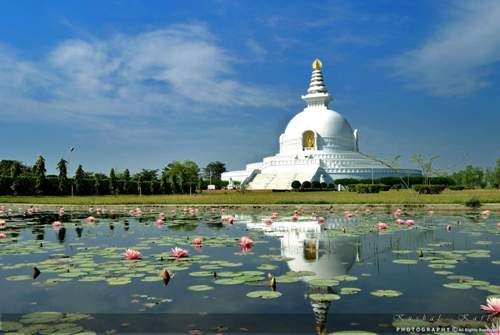 Lumbini is where Siddhartha Gautama, the Lord Buddha was born in 623 B.C. Today it's a pilgrim center where Buddhist from all over the world come in search of peace and self-actualization.
Source: travelweek.ca, image: wikimedia.org

9. Abode of Living Goddesses!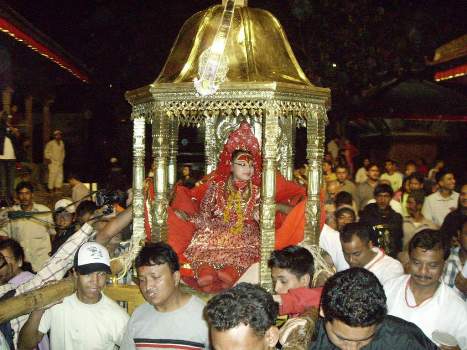 No matter how bizarre it sounds, the fact remains that Nepalis worship young pre-pubescent girls for manifesting divine female energy, incarnations of Goddess Taleju, known as Durga in India. There are several Kumaris throughout Nepal, but the best known is the Royal Kumari of Kathmandu.
Source: Wikipedia, image: wikimedia.org

10. A nucleus of Extreme Landscapes!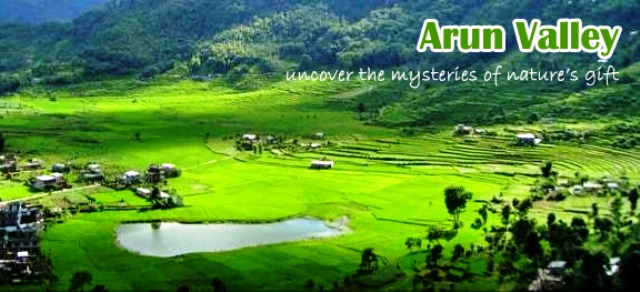 Not many know that several extreme places are located here in Nepal. Apart from Mount Everest, there are many other locations for which Nepal is world famous. Tilicho is the lake that's situated at the highest altitude in the world, while Shey Phoksundo Lake is the deepest of all and Arun Valley is the highest valley on earth. Won't it be super fun to take a selfie at these extreme destinations?
Source: desinema.com, image: himalayanglacier.com
11. Paradise for Nature and Bird Lovers!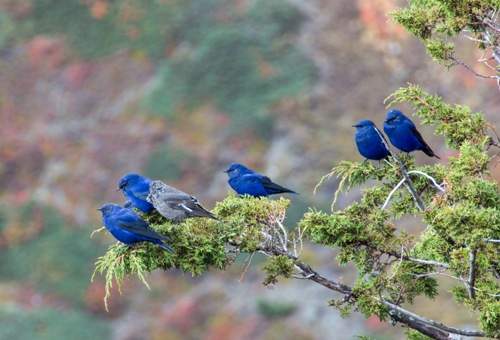 It's a fact that there are over 360 species of Orchid and about 870 species of birds in Nepal. Other distinct animals like snow leopard, one-horned rhino and swamp deer are also found here. No wonder that it attracts so many nature lovers throughout the four seasons.
Source: himalayanecotrek.com, image: wikimedia.org

12. The snow monster!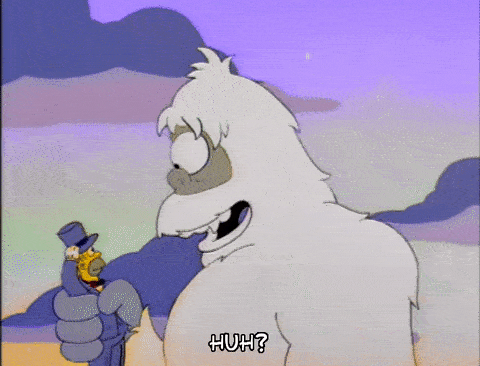 You must have heard stories about a horrid creature of snow, climbing mountains. But what if you are told that those weren't simply stories but do exist in real life too. Terrified, right? According to Lamas of Nepal, the beast dwells in high valleys of Nepal. The creature is an ape-like snowman locally known as Yeti or Meh-Teh.
Source: Wikipedia

13. Blackout is a part of everyday living!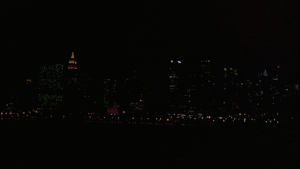 It's difficult for folks from developed countries to believe that load-shedding in Nepal can last for as long as 16 hours every day. Surprisingly people here are accustomed to such living, and they deal with it by following the Blackout schedule to take care of their daily activities. Well, such is life.
Source: desinema.com

14. Beast of Burden!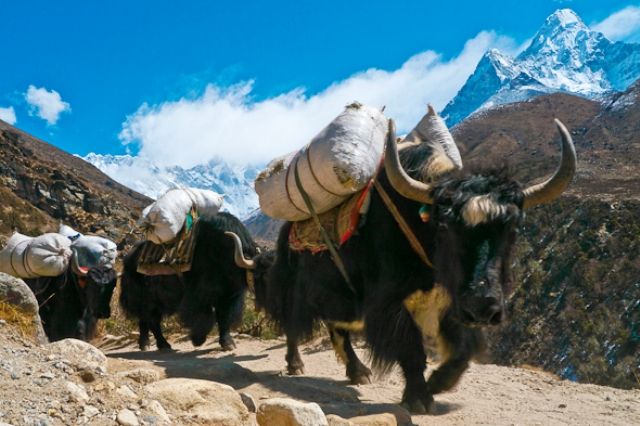 One can enjoy observing this beast of burden during an Everest trek as they are ubiquitous and irreplaceable in here. Yaks are synonyms to tractors in Nepal. They are employed as heavy load vehicle on Himalayan paths due to their strength and capability to climb tough paths and high valleys.
Source: Wikipedia, image: pinimg.com
15. Slowest Internet!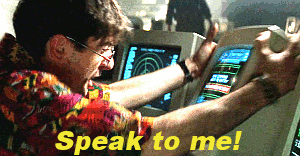 Forget about 3G or 4G Nepal doesn't even have 2G. Nepal has world's slowest internet. People still rely on cybercafes for their internet needs.
Source: huffingtonpost.com

16. Citadel of hippies!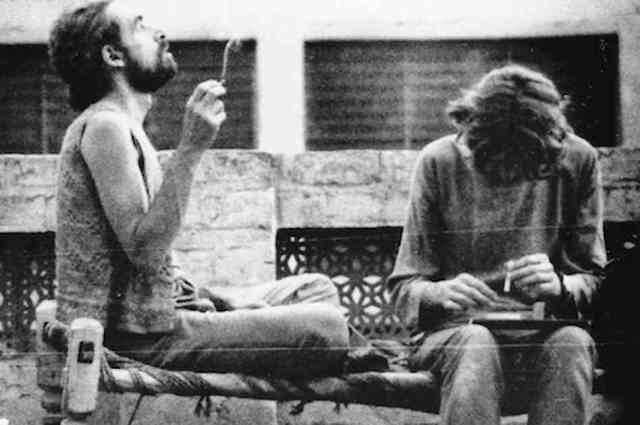 Nepal was once the citadel of hippies because of easy availability of weed here. It was banned later following US request and directions. Though selling and buying of weeds are no more legal here, the growth of weeds can be seen almost everywhere, be it farmlands or mountain sides.
Source: factofun.com, image: lclark.edu

17. An eye-opener to all the warring nations!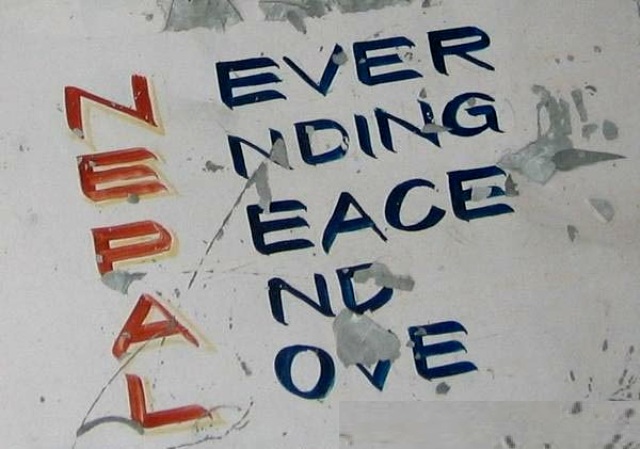 Despite the fact that Nepal features diversified cultures, but since its inception, there has been no bloodshed in the name of religion, caste, or creed. Preaching of Lord Buddha is still ingrained in mind and soul of Nepalis. A great lesson of peace for us fellow outlanders. It doesn't mean Nepalis are any less patriotic. The patriotism of Nepalis can be seen everywhere from sports, national festivals, or issues related to Buddha.
Source: desinema.com, image: imnepal.com
18. A plethora of World Records!
Nepal also recorded many of its top of the world records in Guinness Book. They are world's shortest person, longest handshake, youngest photographer, highest mobile phone call and much more.
Source: guinnessworldrecords.com
19. Famous Celebs from Nepal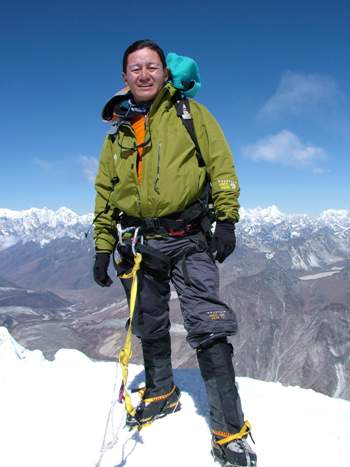 The country has also gifted the world with some renowned personalities. Tenzing Norgay, Manisha Koirala, Udit Narayan, Mala Sinha, Ram Jethmalani, and Paul Henderson to name a few.
Source: ranker.com, image: wikimedia.org

20. A historic step!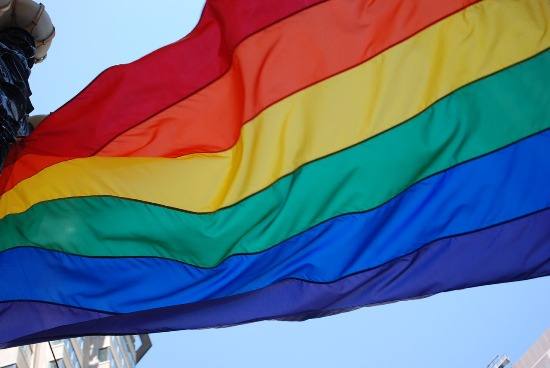 In the past few days the constitution of Nepal has been a subject for a lot of negative news; still, the country managed to leave behind the rest of the world in a groundbreaking move by becoming the first ever Asian country to have explicit laws benefiting the LGBT community. While most of the progressive Western countries have legalized same-sex marriage, none provides for full anti-discrimination legislation in their constitutions. Nepal is now the 3rd country in the world after South Africa and Ecuador to have non-discriminatory laws for LGBT community.
Source: catchnews.com