The American rock band Nirvana was formed in 1987 by Kurt Cobain and Krist Novoselic in Aberdeen, Washington. The band became a very popular after the huge success of 'Smells Like Teen Spirit'. There are many interesting facts related to this band, some of which are listed below.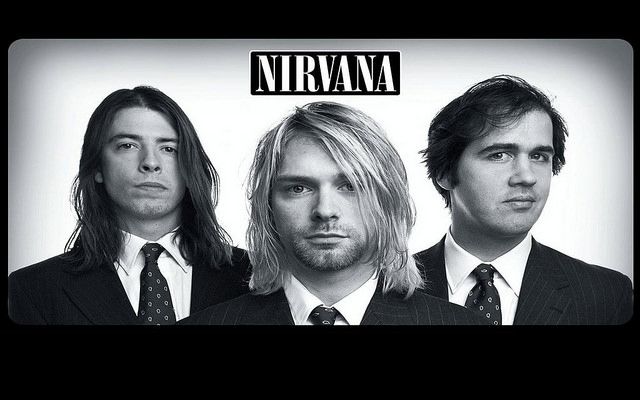 Image: flickr
1. Various names of Nirvana
Before settling on the name Nirvana, the band had tried on many stage names and some of which were extremely bizarre. Some of the names were Fecal matter, Ted Ed Fred, Skid Row and Pen Chap Chew.
Source: diffuser.fm
2. Teenager Kurt Cobain worked as a janitor
After Cobain dropped out of Weatherwax High, he worked as a janitor in the same school. The music video of "Smells like teen spirit" had a dancing janitor in it which was an inside joke for Kurt Cobain and a few others who knew about his old job.
Source: mentalfloss.com
3. The mystery of Kurt Cobain's childhood
There are many myths surrounding Kurt Cobain's childhood in Wash, Aberdeen etc. Later he had claimed in interviews that he had spent his childhood homeless and under a bridge. But people had not accepted this story of living under a bridge and had ridiculed him. Cobain had actually spent most of his teenage says in the waiting room of a hospital as he was homeless.
Source: diffuser.fm
4. Pets of Kurt
Kurt loved to have pet animals. He had a cat named Melvin and his rat was named Kitty. He also had lots of turtles.
Source: nme.com
5. When Kurt requested a local radio station to play his own song!
Everyone knows the excitement of doing a thing successfully for the first time and if it is broadcasted then we wait while holding our breath. Same thing happened with Kurt when Nirvana's first single "Love Buzz" was released. He gave a copy of the song to his local radio station hoping it would be played. He waited for sometime and the song was not played; he called up the radio station himself and requested his own song.
Source: ibtimes.co.uk
6. An actual rape was inspiration behind the song "Polly"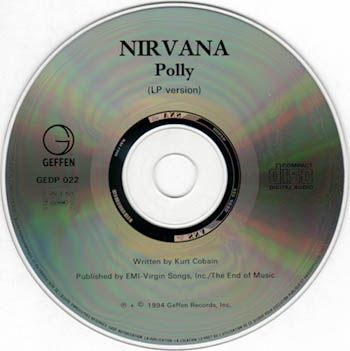 Kurt Cobain was inspired to write the song "Polly" after he read an article about the rape of a 14 year old girl. He chose the name Polly as it is an innocent sounding bird metaphor. When Bob Dylan heard the song, his remark about Cobain was "That kid has a heart".
Source: mentalfloss.com, image: wikipedia.org
7. Nirvana members were thrown out of their own party!
During the release party of album "Nevermind" Kurt Cobain and his band members showed up drunk. Soon they started throwing watermelon and food dressing from the food table on one another. This soon changed into a food fight and the members of Nirvana were thrown out of their own party.
Source: loudwire.com
8. Kurt's stomach problem
Kurt Cobain used to suffer from lots of stomach problems. He often suffered from chronic stomach pain. Even though he went to several doctors yet his condition worsened over time. He continued increasing his heroine does to alleviate his suffering.
Source: upvenue.com
9. When Kurt was forced to live in a car!
After recording the album "Nevermind", Kurt returned home and to his surprise found out that he had been evicted from his home. So, he was forced to live in his 1963 Plymouth Valiant car for several weeks.
Source: huffingtonpost.com
10. Girl or Boy?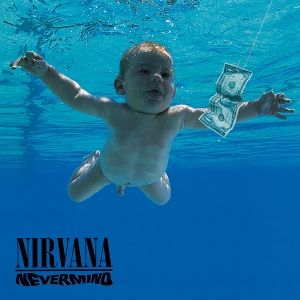 The photo shoot for the cover of the album 'Nevermind' was done twice; once with a baby boy and another with a baby girl. One of the photograph consisting the baby girl caught photographer Kirk Weddle's eyes. But the record label of Nirvana discarded it by saying "We want the d**k".
Source: loudwire.com, image: wikipedia.org
11. Cobain's Suicide film
When Kurt Cobain was young he made a number of Super – 8 films. In one of these films there is a scene where Cobain commits suicide!
Source: flavorwire.com
12. Kurt's saliva on Elton John's piano
As the story goes, Nirvana gave a stage performance at the 1992 MTV Video Music Awards. Kurt thought that Axl Rose of Guns and Roses was going to play on the same piano which he had played. So, he spat on the piano key and coated them with his saliva. Sometime later to his horror he found out that his saliva covered piano was going to be played by Elton John.
Source: nme.com
13. Kurt's imaginary friend Boddah
As a child Kurt had an imaginary friend named Boddah. Later he had claimed that it was Boddah who was responsible for all his wrong doings in his life. When Kurt committed suicide, a suicide note was found addressed to Boddah.
Source: upvenue.com
14. Cobain's home town's welcome sign says "Come as You are"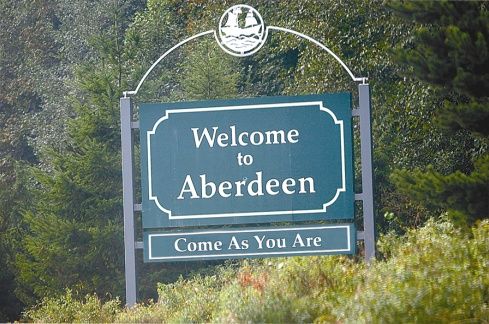 11 years after Kurt's death a sign was put up in Aberdeen, Washington (Kurt's hometown) welcoming people with the phrase "Come as You are".
Source: huffingtonpost.com, image: wikipedia.org
15. A song about Kurt Cobain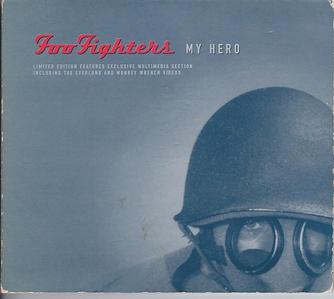 Do you know that the song "My Hero" released in 1997 by the band Foo Fighters is actually about Kurt Cobain?
Source: wikipedia.org, image: wikipedia.org
16. Bollywood movie "Rockstar" inspired by Kurt Cabain
The lead character in the Bollywood Movie "Rockstar" (2011) is somewhat based on the character of Kurt Cobain.
Source: indiatimes.com