Novak Djokovic, one of the best Tennis players in the world. Although he liked Skiing and Football, Tennis was his ultimate love. Whether, it's rain, snow or holidays– nothing was able to keep him from hitting balls with his Tennis Coach, Jelena. Let's find out some interesting facts about Novak Djokovic: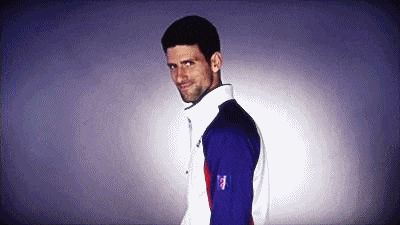 GIF: giphy.com
1. His First Tennis Racket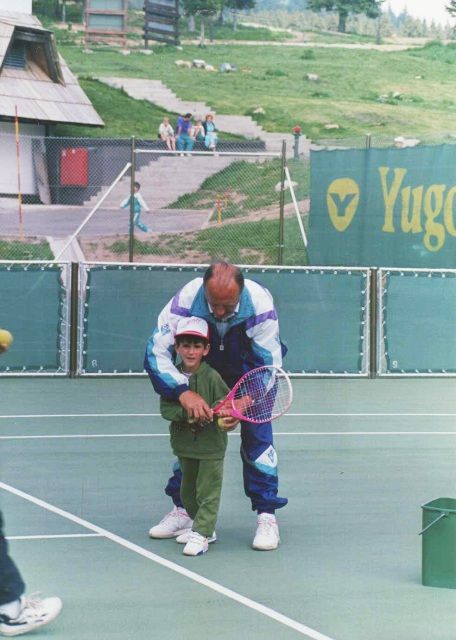 He gripped a Tennis Racket for the first time when he was just four years old. The racket was brought by his father.
Source: Wikipedia, Image: novakdjokovic.com
2. Trained By The Coach Of Monika Seles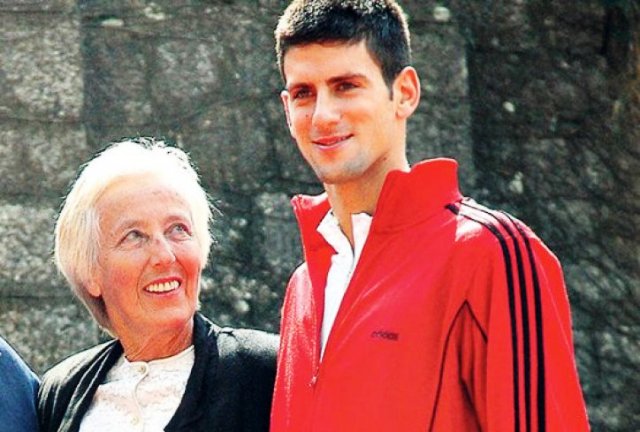 In 1993, he was spotted by Yugoslav tennis player Jelena Gencic. She complimented the 6-year-old Djokovic as the greatest talent she ever saw since Monika Seles. She trained him for the next 6 years. When he was 13, he went to the Pilic Academy in Munich, Germany, to pursue higher levels of competition and when he was 14, he began his international career.
Source: biography.com, Image: images.kurir.rs
3. Rise To Glory
In 2001, at the age of 14, Djokovic ended up as a triple European champion in singles, doubles, and team competition. He also won the silver medal at the World Junior Championship for Yugoslavia.
Source: biography.com, Image: Wikipedia
4. The Career Slam Moment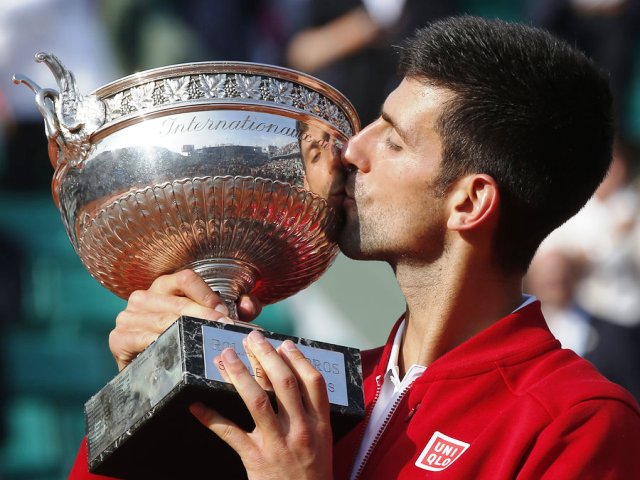 After winning the French Open in 2016, he became the only Men's Singles Tennis player after Lord Laver to win a "Career Slam" in history.
Source: mid-day.com, Image: media.npr.org

5. A Nightmare To The Opponents
Djokovic is one of the four players to defeat Roger Federer three times in one year and one of only two players to beat both Roger Federer and Rafael Nadal in a Grand Slam in consecutive matches. He is the only player who has defeated both Federer and Nadal in the same tournament on 3 different occasions.
6. Married To His Childhood Friend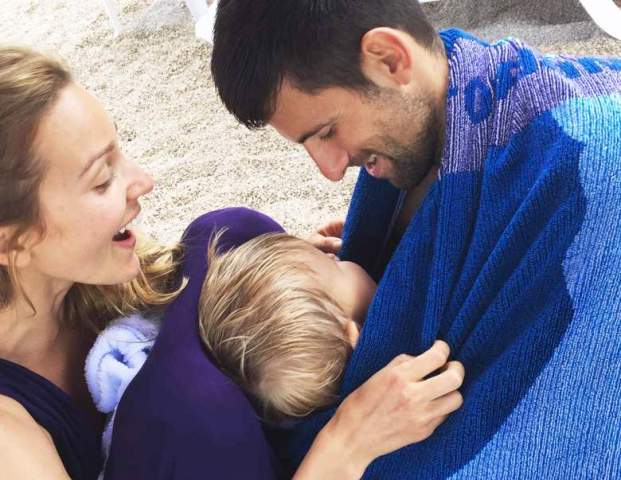 He met his would-be wife, Jelena Ristic, during his high school. On 10 July 2014, the couple got married, and now have a baby boy named Stefan.
Source: Wikipedia, Image: heavyeditorial.files.wordpress.com

7. Multi-lingual
Djokovic can fluently speak multiple languages such as Serbian, Italian, German and English.
Source: biography.com
8. A Harbinger Of Children's Welfare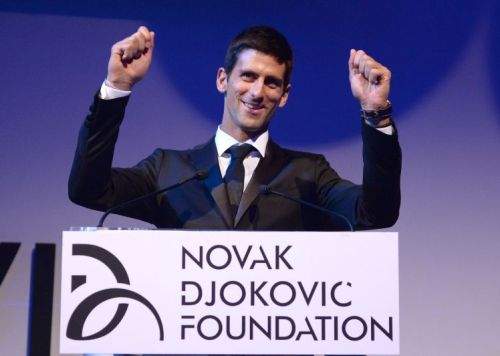 In 2007, he launched the "Novak Djokovic Foundation" to help disadvantaged children, provide financial support to several young children in Serbia, support to kids who lost their parents in war, and financing the Serbian monasteries and churches.
Source: biography.com, Image: metro.co.uk

9. Famous for Impersonations! 
He can impersonate sports stars such as Maria Sharapova, Andre Agassi, and many others.
Source: mid-day.com, GIF: i.imgur.com

10. He Is Allergic To What??
He is gluten intolerant.
Source: mid-day.com

11. Featured In A Music Video
He has appeared in a music video for the song- Hello by Martin Solveig.
Source: mid-day.com
12. Strange Habits!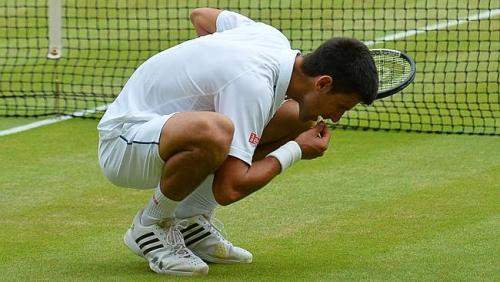 Sounds weird, but Djokovic doesn't care! Whenever he's at Wimbledon, he always eats grass; as he says it tastes like sweat. He also uses to talk to himself while he plays.
Source: businessinsider.com, Image: foxsports.com
13. Animal Lover
Djokovic is a dog lover. He takes his pet, poodle Pierre, everywhere he goes.
Source: msn.com, Image: peoplepets.com
14. In Pop Culture
The Serbian Blues-rock band Zona B recorded the song "The Joker," dedicated to Djokovic. He has also voted the 19th most influential man of Askmen.com's Top 49 Most Influential Men of 2011. Djokovic also became part of Hollywood movie The Expendables 2 in a cameo. However, his part was cut from the final version of the movie.
Source: Wikipedia
15. Serve To Win
"Serve To Win," is the title of his book in which he recounts his journey of becoming one of the greatest tennis players of all time. The book also provides a 14-day gluten-free diet plan for better fitness.
Source: msn.com, Image: amazon.com
16. Zenith Of Success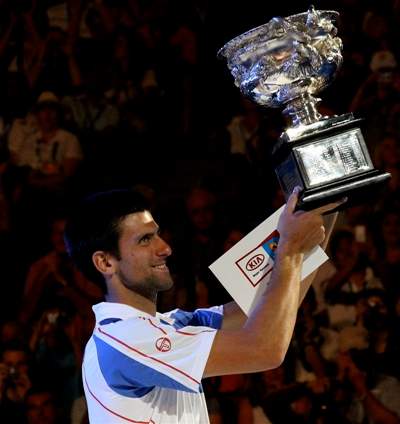 Djokovic is considered to be one of the greatest tennis players in the history of the sport. Tennis pundits have also classified his matches as some of the biggest contests ever; with the final of 2012 Australian open as the greatest match ever seen. This is a testament to his greatness as a tennis player.
Source: Wikipedia, Image: Wikipedia

17. Djokovic Says….
"Belief is the most common word to me, even more than hope. For one to achieve his dreams, he needs to believe in them truly."
Source: biography.com