Osaka is a cosmopolitan city near the ancient capital, Kyoto, best known for its dynamic food and drinking culture, and famously outgoing people. Osaka is Japan's second city, and on the surface might not seem like an off-the-beaten-path destination. Being the capital of Osaka prefecture and the third-largest city in Japan, with a population of 2.7 million, it is located in the Kansai region of the main island of Honshū, at the mouth of the Yodo River on Osaka Bay. Osaka is called the Manchester of Japan. Let us know some intriguing facts about this Manchester of Japan, Osaka;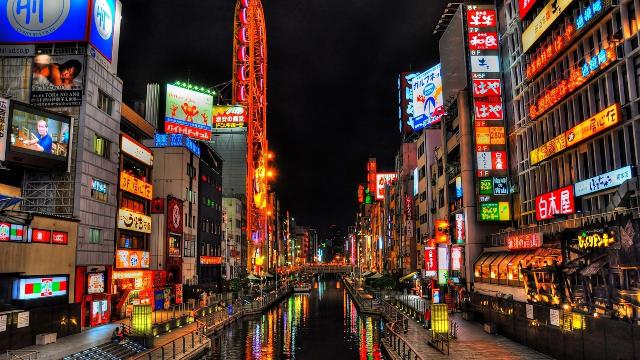 image: joymckinnon.com
1. Third Largest City In Japan
Ōsaka is the third largest city in Japan, with a population of over 2.5 million people in its greater metropolitan area. It is the central metropolitan city of the Kansai region and the largest of the Osaka-Kobe-Kyoto trio.
source: wikitravel.org
2. The Osaka Castle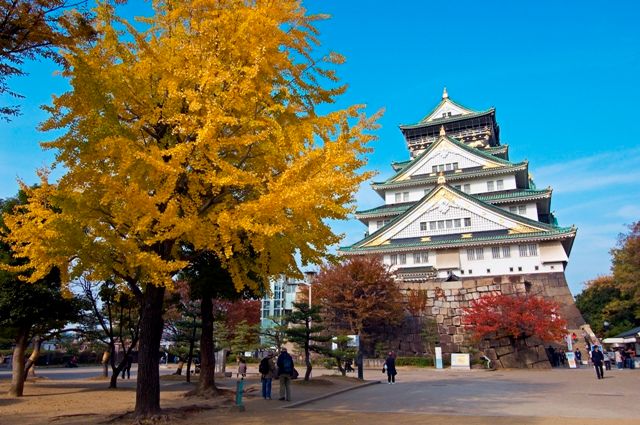 Osaka's best-known site is a famous castle. The Osaka castle is built in the shape of a castle, rather than as an actual historical castle.
source: wikitravel.org, image: osaka-info.jp
3. "The Nation's Kitchen"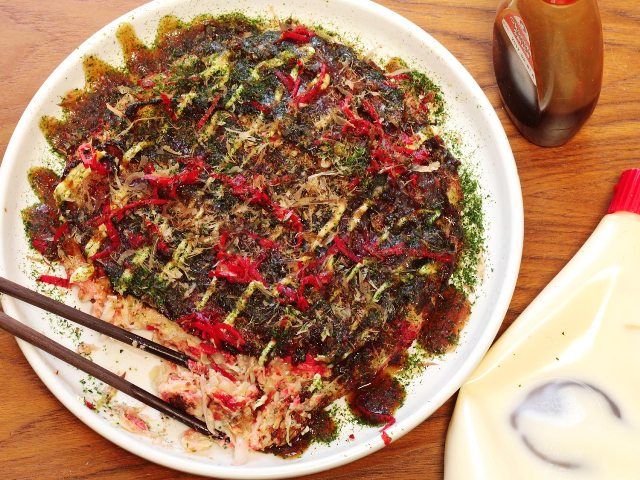 Osaka has also been known as the "nation's kitchen" and has served as a center for the rice trade during the Edo period. These days, it refers to its reputation as a gourmand's paradise and okonomiyaki is Osaka's most famous dish.
source: travel.cnn.com, image: seriouseats.com
4. What Does Osaka Mean?
Osaka translates to "large hill" or "large slope". Mountains surround three sides of the Osaka prefecture and the west faces the arc-shaped Osaka Bay.
source: onlyinjapan.info
5. "City Of Air"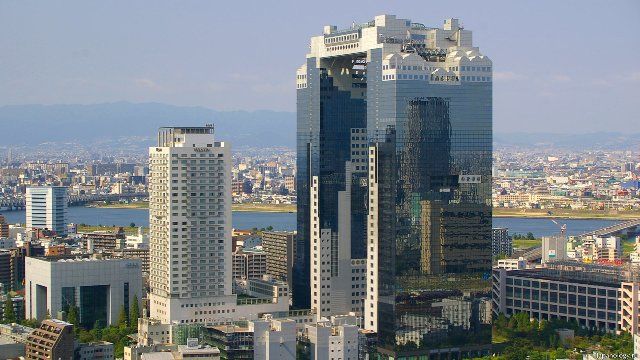 In the late 1980s, civic leaders dreamed of creating a "City of Air" in Osaka in the form of four huge, interconnected towers in the Umeda area. The 173-meter Umeda Sky Building is one of the most recognizable parts of Osaka's skyline.
source: travel.cnn.com, image: japanology.ru
6. Flourishing Economic Center Of Japan
Located at the convergence of a busy river and sea routes, it naturally grew into a flourishing economic center and became the gateway to Japan for travelers and traders from all over Asia and World.
source: osaka-info.jp
7. Famous For Puppet Plays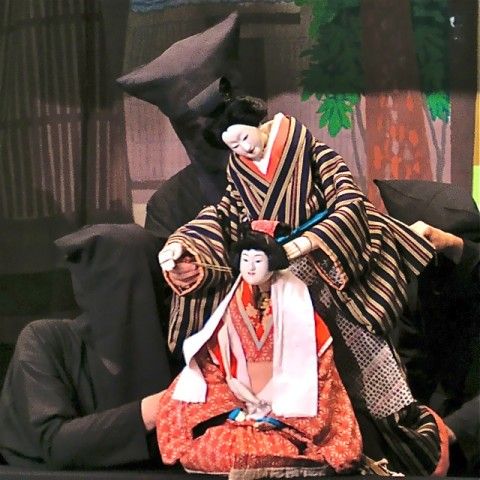 Osaka is famous for its own culture and style. Popular arts bloomed in Osaka along with traditional performance arts, such as Joruri puppet theater, Noh Theatre and Osaka's own brand of Kabuki theater. The city is the birthplace of Bunraku, the old art of Japanese puppet theater.
source: osaka-info.jp, image: img1.ak.crunchyroll.com
8. First Universal Studios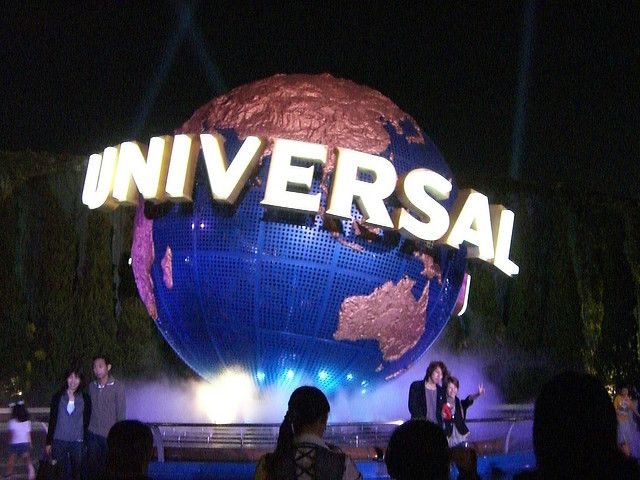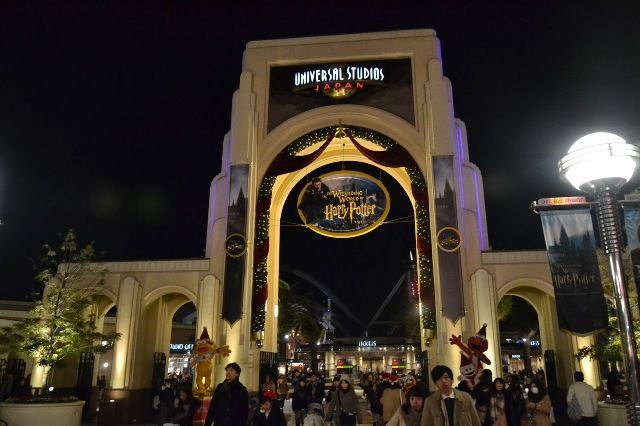 The first Universal Studios outside America was made in Osaka. It's also known as the birthplace of Kabuki and Bunraku theatrics.
source: osakalewisnguyen.weebly.com, image: japanstyle.info, image: 1.bp.blogspot.com
9. The World War II Ruined It Drastically
Almost all of Osaka's historical monuments were destroyed in World War II bombing raids. Many of the city's important buildings and tourist attractions were also ruined and rebuilt after the war.
source: tapopedia.wikispaces.com
10. Served As Japan's Capital Many Times
Osaka has served as the capital of Japan many times. It is due to its status as a popular port with lots of trade and business opportunities.
source: onlyinjapan.info
11. Walk Around Nakanoshima!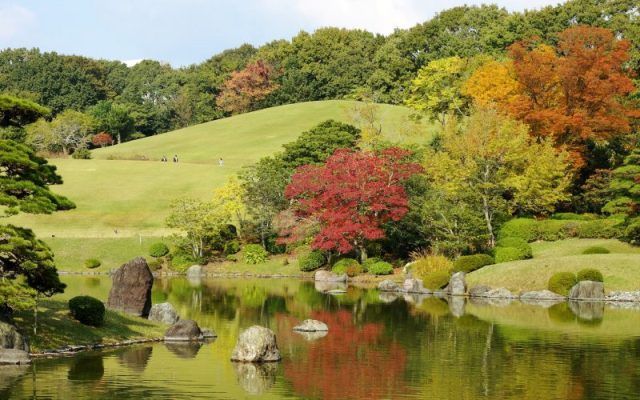 Nakanoshima Park, situated between the Tosabori and Dojima rivers offers tourists a beautiful green space full of trees. Walk around Nakanoshima; experience beautiful sight and monuments such as Osaka City Hall, Science Museum, and green spaces.
source: sologuides.com, image: travel.gaijinpot.com
12. Known For Hospitality
Osaka is well known for its vast underground shopping malls, its varied and magnificent food, and its friendly people. The people of Osaka are well known all over Japan for their friendliness and hospitality.
source: sologuides.com