The capital of France, Paris is one of the most beautiful cities in the world. With old age architecture and new age skyscrapers, Paris is a living blend of old and new. It is the most visited city in the world. From historical monuments to amazing museums and yummy macaroons, Paris is never going to disappoint you. Besides being the cradle of modern architecture, Paris has many other aspects worth knowing. Let's have a look at some interesting facts about Paris- the city of love:
Image: assets3.thrillist.com
1. City of Lights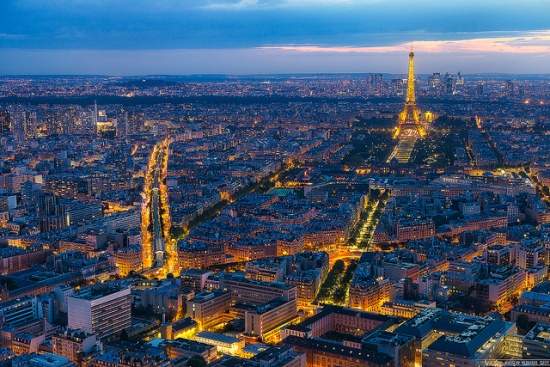 You may probably know that Paris is also known as the "City of Lights," but did you know why? Actually, Paris was one of the first European cities to adopt gas street lighting. In 1820, 56,000 gas lamps were placed to illuminate the streets and boulevards of Paris, which presented a breathtaking night view and therefore gained the nickname "City of Lights."
Source: Wikipedia, image: Flickr

2. Pont Neuf- Oldest Bridge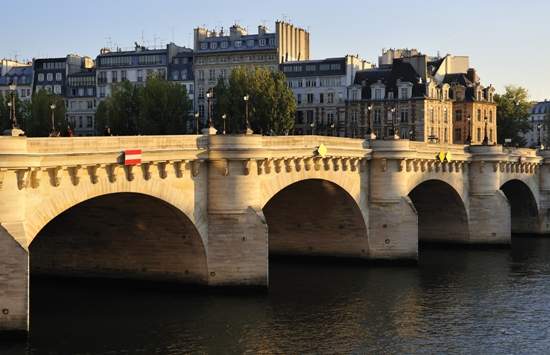 Pont Neuf (New Bridge) was named so to distinguish it from other older bridges at that time. Today, it is the oldest standing bridge on Seine River in Paris. It was the first bridge with pavements separating traffic and pedestrians and also the first bridge built without houses on it.
Source: aviewoncities.com, image: wikimedia.org

3. The Green City!
There are around 500,000 trees in Paris that make it France's Greenest City. The tree-lined highways in Paris were introduced during the reign of French King Henry IV ("Henry of Navarre"). After his assassination, his widow, Queen Marie De Medici, commissioned the very first alley of trees in Paris. The creation of these boulevards led to the introduction of a new word into the French lexicon in 1570, "Promenade": a special walk to see and to be seen.
Source: deeproot.com, Image: thetravelaffair.net
4. Once Lutetia now Paris!
Romans conquered the Paris Basin in 52BC and named it Lutetia.
Source: Wikipedia
5. The mother of all museums!
The pyramid-shaped museum "Louvre" is the most visited art museum in the world. It took more than six centuries to build the Louvre. It was originally built as a palace. There are over 35,000 works of art and 380,000 objects in Louvre, and you will have to spend ten months in the museum to look at every single item housed there.
Source: totalfrance.ie
6. Nazi Invasion
Before the invasion of Paris by the Nazi's during the Second World War, the Louvre was emptied and its contents were circulated among the rich French citizens, who secretly kept them in their houses.
Source: tootlafrance.ie
7. Origin of Plaster of Paris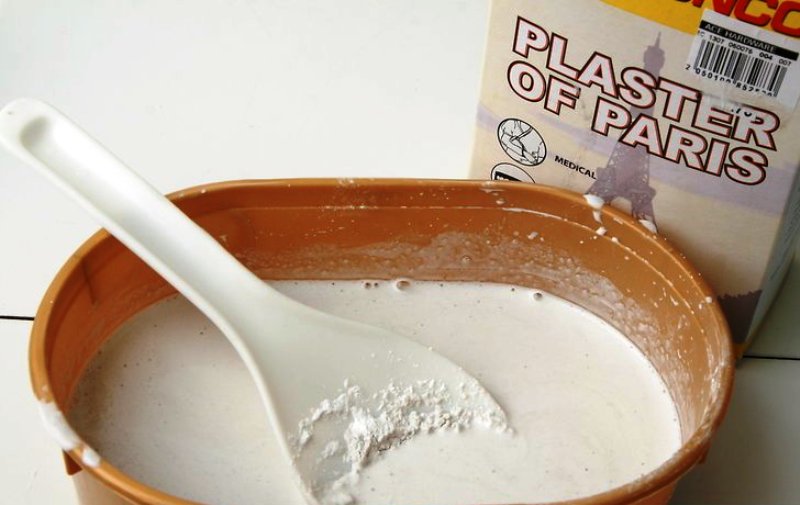 As the name suggests, plaster of Paris that is used to make a cast when you fracture a bone was invented in Paris. A large gypsum deposit was found in Montmartre in Paris led "calcined gypsum" to be known as "plaster of Paris." In old times, sculptors used it to create miniature sculptures before casting their artwork in bronze.
Source: Wikipedia, Image: whstatic.com
8. Plenty of Open Terrace Restaurants
There are around 9,100 open terrace restaurants, bars and cafes in Paris and over 1,750 bakeries. Difficult to choose with so many choices.
Source: thelocal.fr, image: buzzfeed.com

9. And The Epic Eiffel Tower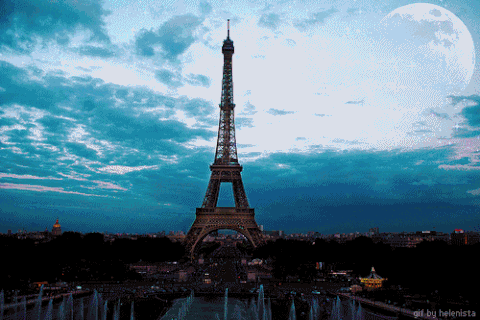 The most visited paid monument in the world, Eiffel Tower, weighs about 7000 tonnes. It is a very high maintenance building and requires painting every seven years to prevent the iron from rust. It uses around 50 – 60 tonnes of paint every time. Eiffel tower can expand up to 15cm in summers.
Source: Wikipedia
10. Hitler Couldn't Climb Eiffel Tower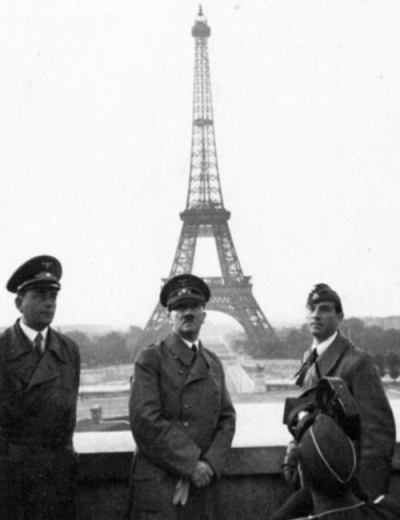 During the World War II, when Nazis invaded Paris, the French cut the elevator cables so that Hitler and his men would have to climb the steps to reach the top. When faced with the situation of climbing over 1500 stairs, he chose to stay on the ground.
Source: thevintagenews.com, image: wikimedia.org

11. Replica of the Statue of Liberty
There is a full-size copy of Statue of Liberty in Paris facing America as a symbol of friendship between the two nations. You will also witness the life-size gilded model of the flame of liberty at the entrance of Pont de l'Alma tunnel in Paris. It was gifted by America to France as thanks for the restoration work done on the Statue of Liberty for its centennial. However, it became the unofficial Princess Diana Memorial as she was killed in the accident occurred in Pont de l'Alma tunnel. People gathered at the place of her death and laid flowers at the bottom of the sculpture.
Source: Wikipedia, image: sygictraveldata.com

12. One STOP Sign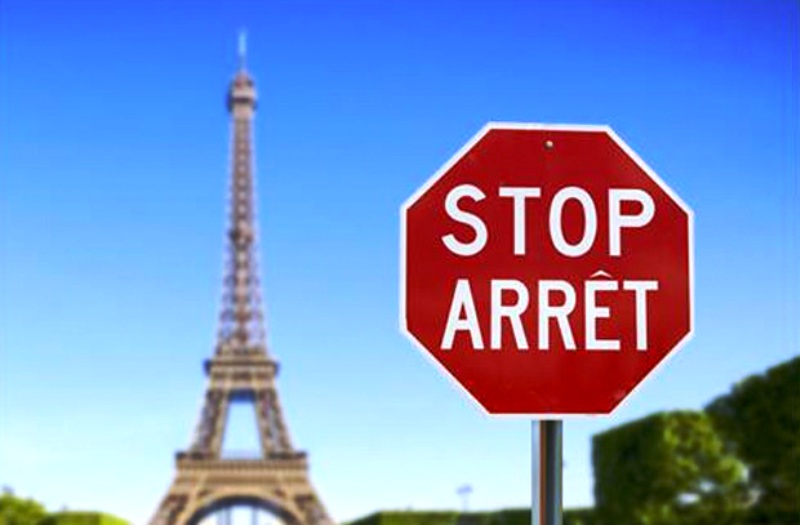 Parisians are at low risk for getting a ticket on jumping a stop sign as there is only one Stop sign in the whole city of Paris.
Source: thelocal.fr
13. A Bell that weighs more than 3 elephants!
The largest bell located inside the south tower of Notre Dame Cathedral is called Emmanuel, and it weighs more than 13,000 kilograms, that's like the weight of 3 Indian elephants.
Source: Wikipedia, image: wikimedia.org

14. Most Visited Attraction in Paris is not the Eiffel Tower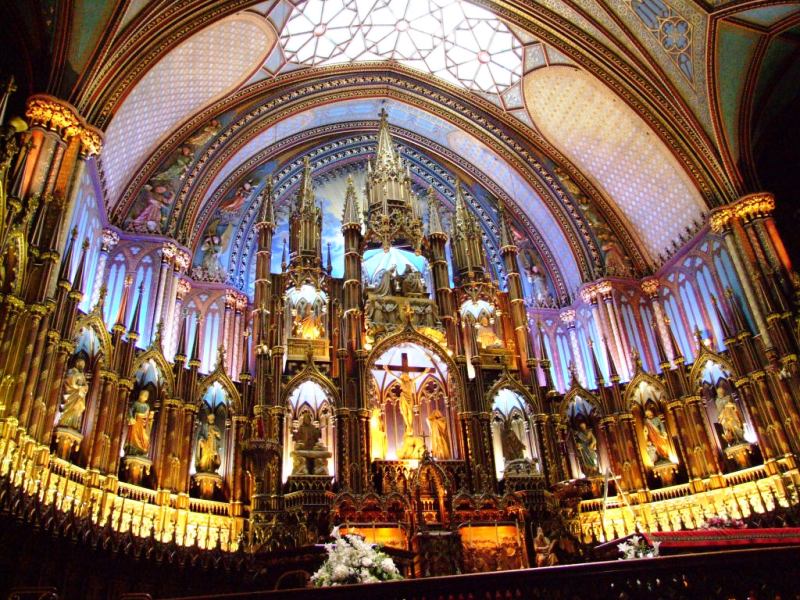 Yes, you heard it right! The most visited place in Paris is the historic Notre Dame Cathedral and not the Eiffel Tower. It is widely regarded as the finest example of French architecture.
Source: cometoparis.com, Image: traveldigg.com
15. Weird Law
Difficult to believe, but true! In the Fashion capital of the world, Paris, it was illegal for French women to wear trousers until the 214-year-old law was abolished in 2012. Although it was not enforced, still women could get arrested for it.
Source: bistrochic.net
16. Paris Disney Land runs at Loss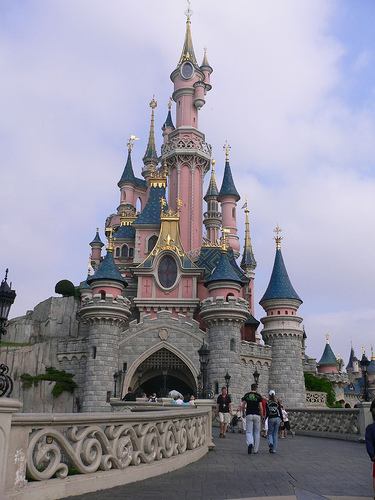 Disney Land in Paris is the most visited theme park in the Europe. Did you know that Disney land in Paris runs at a loss almost every year? Yes, the theme park spends more money than it makes and is under a huge debt.
Source: theguardian.com, image: Flickr

17. Parisians Love Espresso
The strong black coffee or Espresso is quite popular in Paris, and there are over 200 places in Paris where you can get a cup of Espresso for less than one euro.
Source: surpriseride.com, Image: pinimg.com
18. Medals for Parents
The Parisian government gives out medals to parents who have successfully "raised several children with dignity."
Source: surpriseride.com