The Pashupatinath Temple is a temple dedicated to Lord Pashupatinath who is more commonly known as Lord Shiva. Located in the Kathmandu Valley of Nepal, this temple has been listed as a World Heritage Site on UNESCO's list. Let's explores some interesting facts about Pashupatinath temple: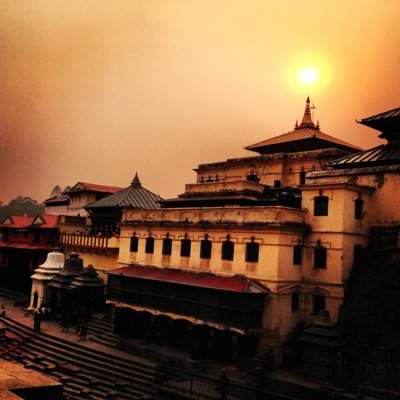 Image: wikimedia.org
1. Existing since 400 A.D.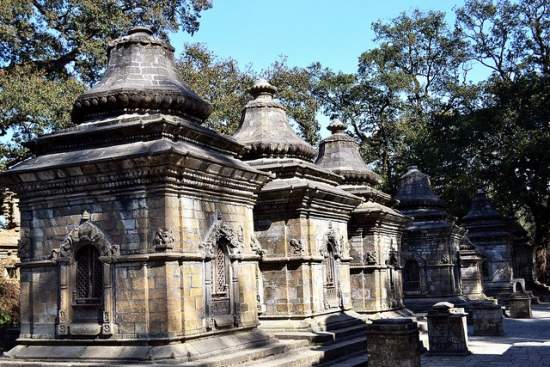 Pashupatinath Temple is not only religiously important; it is also historically important as it's existence dates back to 400 A.D.
Source: wikipedia, image: flickr

2. The Legend related to its Origin
There is a famous legend associated with the origin of Pashupatinath Temple. According to this legend, every day a cow used to visit this specific spot and offer her milk to the ground. The owner of the cow saw her one day and got suspicious. So, he dug up the place and found the Jyotirlinga of Lord Shiva. Slowly more and more people gathered around the Shivalinga to worship, and Lord Pashupatinath got popular while this place became a pilgrimage center.
Source: discover-nepal.tripod.com
3. The Structure
Pashupatinath Temple is located on the Western Bank of river Bagmati. This temple is considered as a masterpiece of Hindu architecture. The main temple consists of a building with bunk roof and golden spire. It is cubic in shape, and the four main doors are covered in silver sheets. Also, the two storied roof had been constructed from pure copper covered with gold. The main attraction of this temple is the shining Shivalinga and the huge golden statue of Shiva's Bull, Nandi.
Source: pashupatinathtemple.org, image: wikimedia.org

4. The Lingam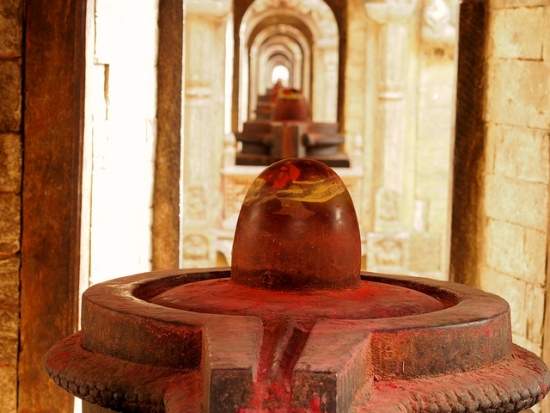 The Lingam at Pashupatinath temple is unique. Its uniqueness is due to the Lingam is four– faced. The faces are such that they are towards the four directions. The face facing East is called Tatpurusha, the one facing West is called Sadhyojata, the one facing North is called Vamadeva and the one facing South is called Aghora. The uppermost portion of the Shivlinga is called Ishan.
Source: bharatonline.com, image: flickr

5. Only Hindu can enter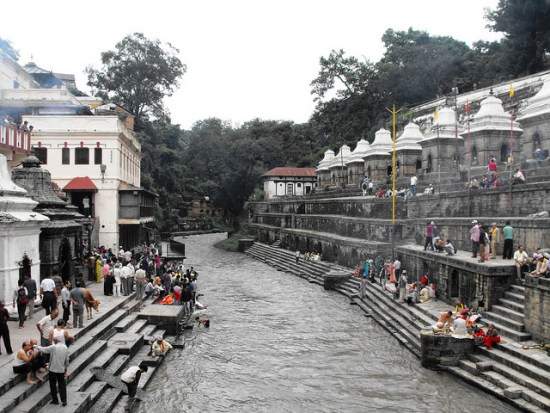 The main temple of the Pashupatinath Temple can be accessed only by the Hindus. For people of all other religions, all the other parts of the building are open except the main temple.
Source: pashupatinathtemple.org, image: flickr

6. Paintings and Sculptures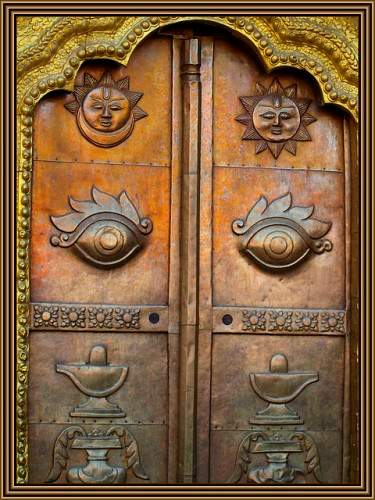 There are many uniquely artistic paintings and sculptures in different parts of the temple. At both sides of each door of the temple, there are images of many Gods and Goddesses and Apsaras. Almost all these paintings are done in gold. Each and every beam which supports the roof of the temple is also sculpted with pictures depicting different types of sexual poses.
Source: bharatonline.com, image: flickr

7. Arya Ghat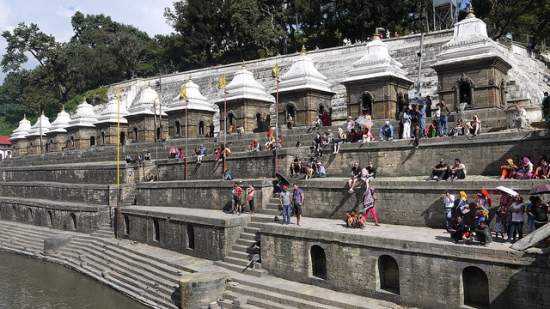 Arya Ghat at Pashupatinath temple is of special importance as this Ghat is the only place near the temple whose water is considered sacred enough to be brought into the temple. Also, this Ghat is considered very auspicious, and hence the member of Nepal's Royal family are cremated here.
Source: hindutav.com, image: flickr

8. Nirvana seekers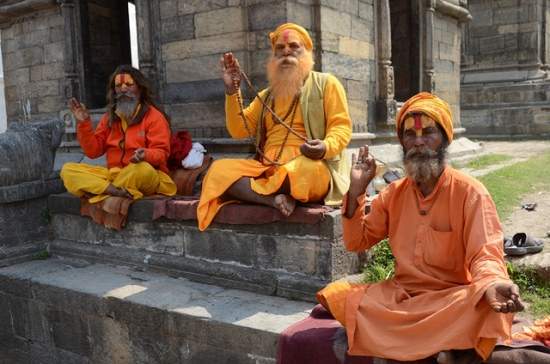 It is said that Pashupatinath temple is so blessed that if you are cremated in its premises, you will again take birth as a human regardless of the sins you have done in your lifetime. So, a number of elderly people visit this place to spend the last few weeks of their lives in the Pashupatinath temple premise.
Source: pashupatinathtemple.org, image: flickr

9. Open air Cremation
Every Day on the bank of Bagmati River beside which Pashupatinath temple is situated, open air cremation takes place. The eldest son of the deceased shaves his head and completes the rites. Instead of appearing grisly, the cremation seems quite serene.
Source: babakoto.eu, image: wikimedia.org

10. Unharmed during the 2015 Earthquake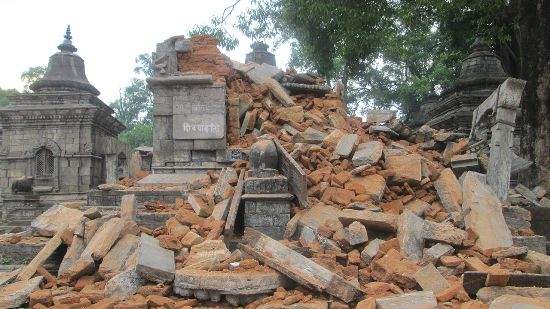 On 25 April 2015, when an earthquake of 7.8 magnitudes hit Nepal it started turning most of the nearby structures and some UNESCO's world heritage sites into dust. But Pashupatinath Temple which has withstood the test of time once again stood tall facing the disaster. With just a few cracks on the wall, it appeared as a miracle structure amid all dust and rubble. While devotees claimed it as a sign of divine power; others are arguing that its strong base and architecture are the main factors which helped Pashupatinath temple to withstand the effects of the earthquake.
Source: hindustantimes.com, image: wikimedia.org