'Queen Victoria' was crowned as the queen of United Kingdom & Ireland in London's Westminster Abbey at a very young age of 18. She was one of the longest reigning monarchs in the British history till the time Queen Elizabeth II surpassed her on Sep 10, 2015. The United Kingdom dominated the world affairs during that period, well known as "The Victoria Period." The title "Empress of India" also belonged to Queen Victoria. Here are some interesting facts about Queen Victoria: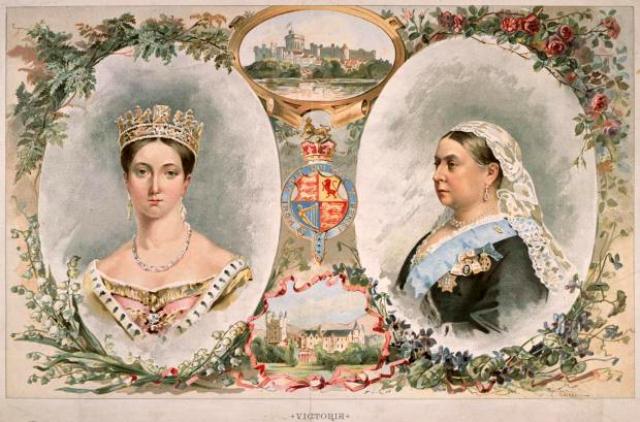 image: static.independent.co.uk
1. Born with a silver spoon!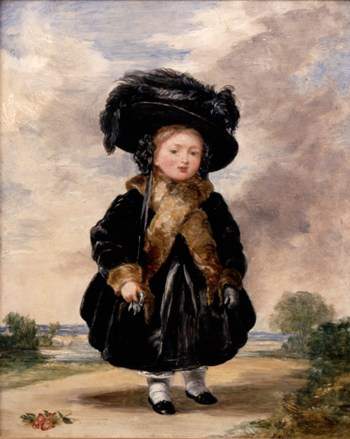 She was born as the only child of Edward, the Duke of Kent and Victoria Saxe-Saalfield-Coburg, sister of Leopold (King of the Belgians).
Source: biography.com, image: wikimedia.org

2. The royal daughter of a single mother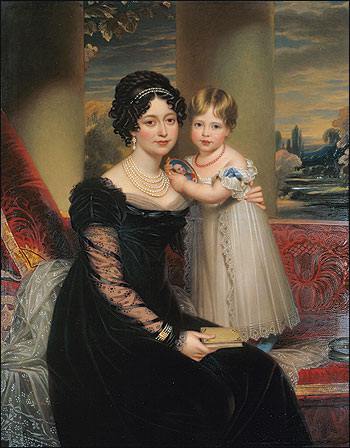 As Victorias' father died when she was only 8 months old, she was raised under the close supervision by her German-born mother Victoria-Saxe-Coburg-Saalfeld, Duchess of Kent.
Source: primaryhomeworkhelp.co.uk, image: wikimedia.org

3. Named after her grandparents!
Victoria was named privately by the Archbishop of Canterbury, Charles Manners-Sutton, on 24 June 1819 at Kensington Palace. She was christened Alexandrina Victoria, after one of her godparents. "Drina" was her family nickname.
Source: Wikipedia
4. Homeschooling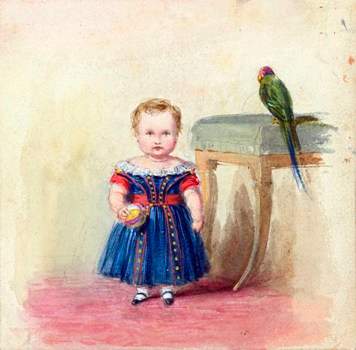 Like other children, Victoria had never been to school. She was taught at home by the private tutors. Victoria's lessons incorporated history, geography, and Bible. She only spoke German until the age of 3 and after that, she learned 'English' and later 'French.' Later on, she learned 'Hindustani' as she was the ruler of India as well. She was taught how to play the piano and learned how to paint, a hobby that she relished in her late 60s.
Source: primaryhomeworkhelp.co.uk, image: wikimedia.org

5. The Kensington protection!
Victoria was raised in isolation by her extremely protective mother under the set of instructions known as "Kensington System," which prevented her from meeting people who were considered undesirable. She had described her adolescence as "rather melancholy."
Source: Wikipedia
6. The Decisive Destiny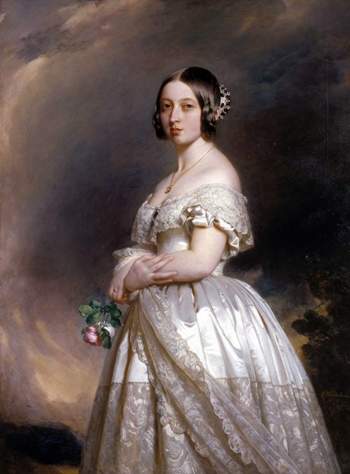 When Victoria was born, she was fifth in the row for the crown of England. There were distant possibilities that she would ever become a queen. However, after her father's brothers failed to have kids, she became heir to the throne of the then king, William IV.
Source: ducksters.com, image: wikimedia.org

7. Espousal of 'Regency Act'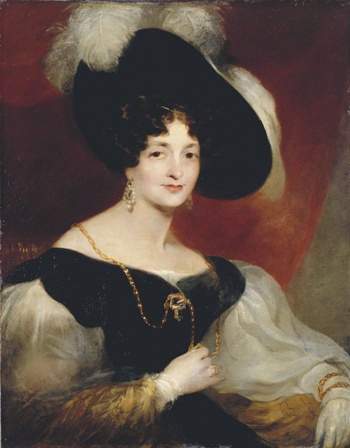 1830 'Regency Act' was adopted as King William IV was not subsisted by any legitimate child and Victoria was still a minor. This act made a provision for Victoria's mother, The Duchess of Kent to act as a regent in case King William passes away while Victoria was still underage. But the Act never came into force as King William survived the 18th birthday of Victoria. On June 20, 1837, soon after 26 days of Victoria's birthday, the king passed away of cardiac arrest.
Source: britishheritage.com, image: wikimedia.org

8. Making of the Queen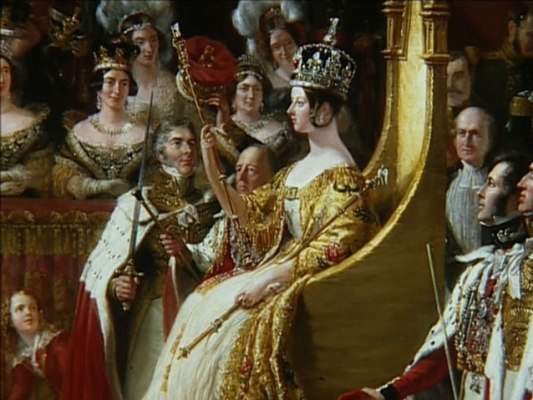 On 20 June 1837, Victoria became the Queen of the United Kingdom. However, the official crowning took place on June 28, 1838, and she became the first empress to reside at Buckingham Palace.
Source: Wikipedia, image: wikimedia.org

9. Bidding Adieu to the "First Name"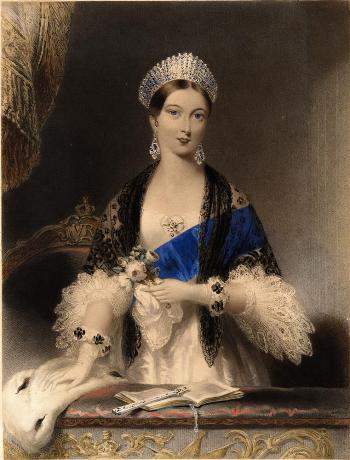 The full name of Queen Victoria was Alexandrina Victoria. But on the very first day of her reign, the first name was pulled back at her own wish and then never used again.
Source: Wikipedia, image: wikimedia.org

10. Offbeat Marriage Proposal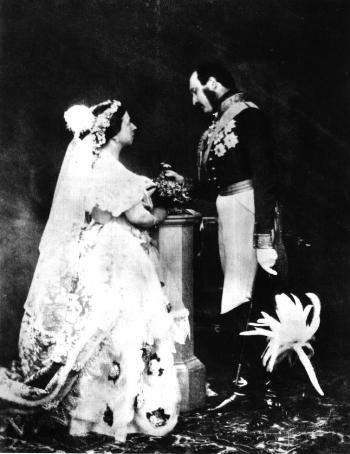 At the age of 16, Victoria met her future husband, Prince Albert of Saxe-Coburg-Gotha. The Duo enjoyed each other's company and felt a mutual soft spot for one another somewhere deep down in their hearts. However, as Victoria was a Queen and Albert could not propose to her, the vice-versa happened and the Queen proposed to him on Oct 15, 1839.
Source: history.com, image: wikimedia.org

11. The Royal Wedding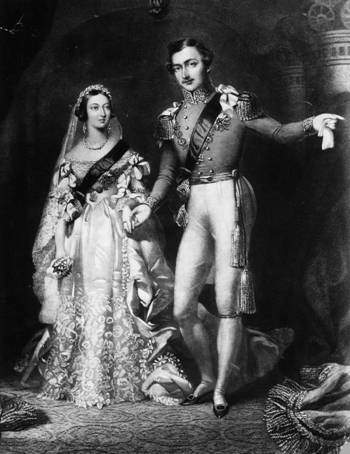 On Feb 10, 1840, Victoria married her first cousin, Albert of Saxe-Coburg-Gotha, a German Prince. The ceremony took place at London in the Chapel Royal of St James's Palace. Queen enjoyed her marriage and had nine children over the next several years. Their union was a perfect example of happy go lucky marriage.
Source: primaryhomeworkhelp.co.uk, image: wikimedia.org

12. The Trendsetter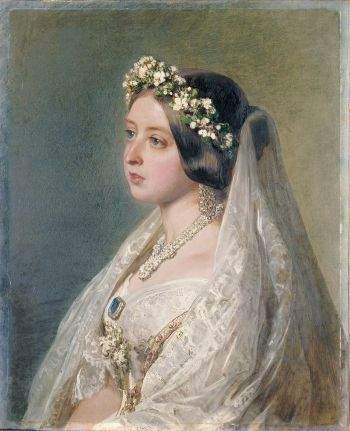 Queen Victoria wore a white dress on her wedding day and thus setting it as a trend worldwide for brides.
Source: answers.com, image: wikimedia.org

13. Doomed Departure
In December 1861, at the young age of 42, Albert passed away from typhoid fever. Victoria plunged into deep depression and pulled back from all the public appearances. Her seclusion earned her an additional name 'The Widow of Windsor.'
Source: ducksters.com
14. Lady in Black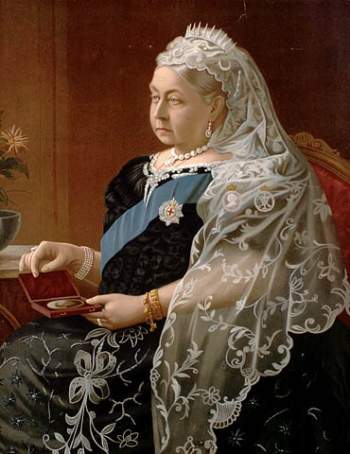 Victoria was deeply attached to her husband and was devastated after her husband's death. From that day onward she wore only black and was in the state of permanent mourning.
Source: primaryfacts.com, image: Flickr

15. The Empress of India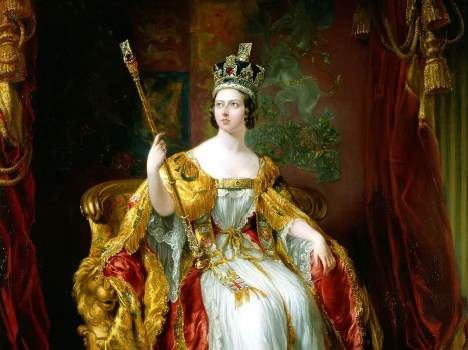 Queen Victoria was entitled with the label of "Empress of India" in 1877 when India was formally unified with the British Empire. She accepted the title on the advice of her seventh prime minister Benjamin Disraeli, to tie the monarchy and Empire close together.
Source: indhistory.com, image: photobucket.com

16. Grandmother of Europe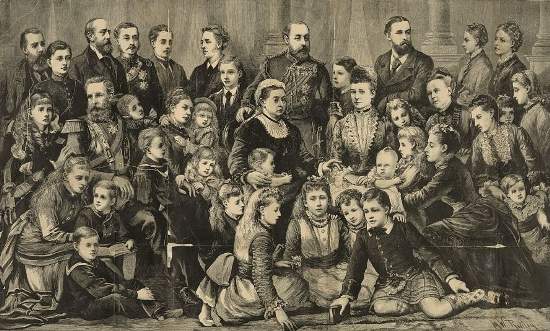 Victoria had nine children and 42 grandchildren married into the royal & noble families across the continent of Europe earning her the sobriquet "The Grandmother of Europe."
Source: englishmonarchs.co.uk, image: wikimedia.org

17. The Famine Queen of Ireland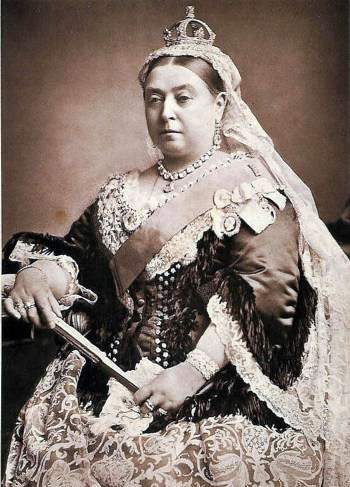 In 1845, Ireland was hit by a potato blight. Millions of Irish people died, and millions emigrated resulting in a Great Famine. At that time, Victoria personally donated £2,000 for famine respite, more than any other individual donor. Thus in Ireland, she was labeled as "Famine Queen of Ireland."
Source: Wikipedia, image: wikimedia.org

18. Queen's close trysts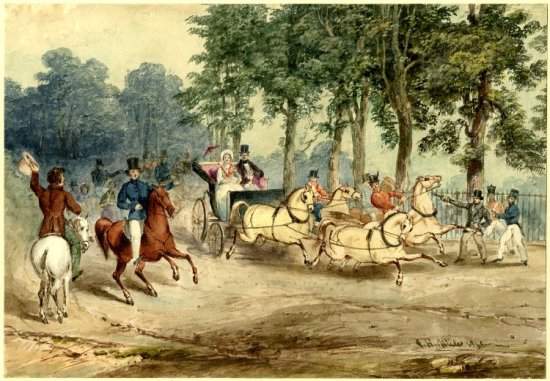 In total, Queen Victoria survived no less than eight assassination attempts over the course of her 1837-1901 reign; It appears to have been the ineptness of the would-be assassins, not God, that saved the Queen.
Source: historum.com, image: wikimedia.org

19. The Victoria Cross-Award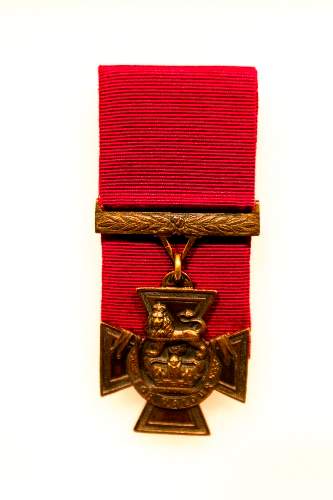 Named after Queen Victoria, the Victoria Cross was introduced in 1856 for rewarding acts of courage during the Crimean war. Till today, it is the highest accolade of bravery in Britain, Canada, New Zealand and Australia.
Source: Wikipedia, image: wikimedia.org

20. The Victoria Day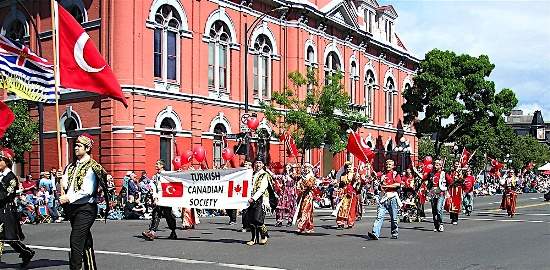 The Victoria Day is applauded on the last Monday on or before 24th May. On this day, there is a legal public holiday in Canada and some parts of Scotland.
Source: primaryfacts.com, image: wikimedia.org

21. Queen's Postage Stamp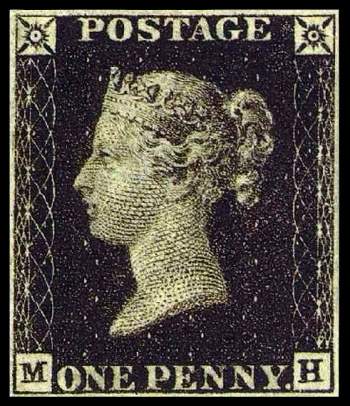 On 1st May 1840, The Penny Black, the first adhesive postage stamp, was released in Britain. It was designed by William Mulready and shows Queen Victoria in profile.
Source: primaryfacts.com, image: wikimedia.org

22. The Stately Auction
In 2008, a pair of Queen Victoria's 50-inch belly bloomers were approved of public sale for £4,500.
Source: express.co.uk

23. End of the Longest Reign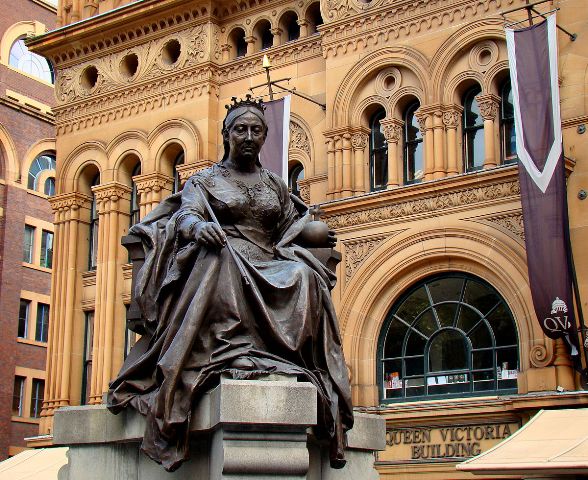 In 1897, Queen Victoria had written down instructions for her funeral in advance which was to be military as befitting a soldier's daughter, and she should be dressed in white instead of black. Queen Victoria died on Jan 22, 1901, at Osborne House on the Isle of Wight. She is buried in a Frogmore Mausoleum, Windsor beside Prince Albert.
Source: Wikipedia, Image: wikimedia.org