Named after Reina Sofia, it is the national museum of Spain. Also known by many names such as Museo Reina Sofia, Queen Sofia Museum, and El Reina Sofia, it is located in Madrid. A local hospital converted into a museum, Reina Sofia was beautifully planned and designed back in the year 1992. The museum is a Spanish art hub that has a wide range of stunning modern era paintings and artworks. The collection at the Sofia is highly influential with the best-counted works such as Picasso's "Guernica" and "Guernica." If you are a contemporary art lover, this place should be on your bucket list. Here are a few interesting facts about Reina Sofia for you to explore: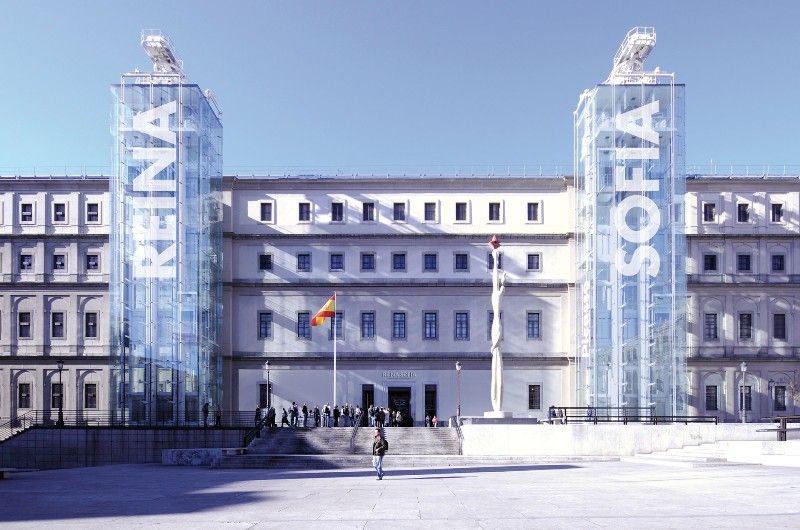 image: miguelsal.it
1. Named After Queen Sofia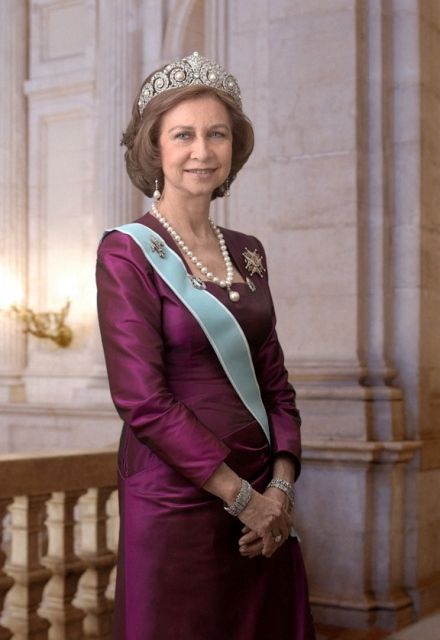 The museum was officially inaugurated on 10 September 1992. This Museum is named after Queen Sofia of Spain, mother of current King of Spain, Felipe VI.
source: Wikipedia, image: theroyalcorrespondent.files.wordpress.com
2. Once Upon A Time, It Was A Hospital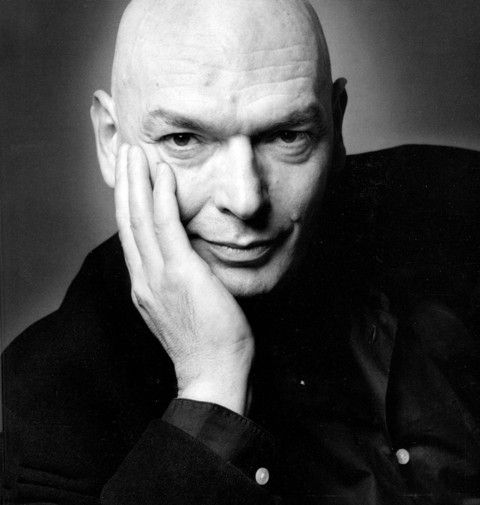 The Reina Sofia Museum is located in what once was the General Hospital. It got converted into a museum in the year 1992. Reina Sofia was originally designed by José de Hermosilla and later modified by French architect Jean Nouvel. On May 27, 1988, it officially became a national museum in Spain.
source: donquijote.org, image: images.adsttc.com
3. The Best Of Pablo Picasso!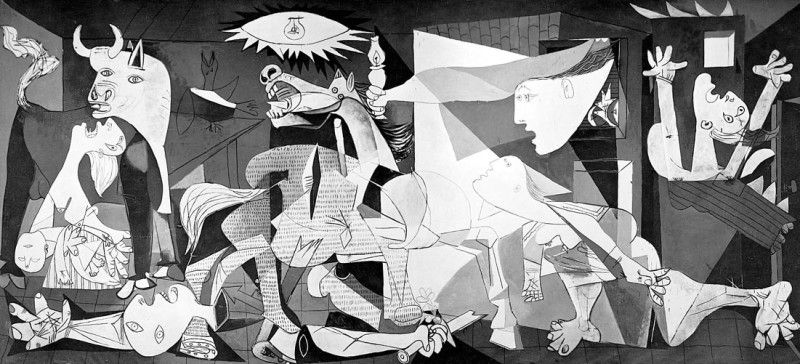 The most eminent painting in the museum is Picasso's "Guernica". This painting was commissioned by the Spanish government and remained hung in a New York at The Museum of Modern Art till the year 1981. The sole reason was this was that Picasso wanted that it should not be shown in Spain until democracy was recognized in the country.
source: gomadrid.com, image: doitgenially.com
4. Free Access Library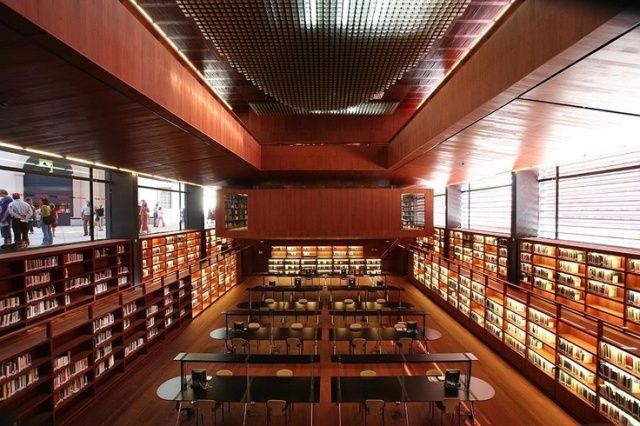 Within this museum lies a library which is totally free to access for artwork. The library specializes in art, with a collection of more than 100,000 books.
source: Wikipedia, image: s-media-cache-ak0.pinimg.com
5. Don't Miss International Artists!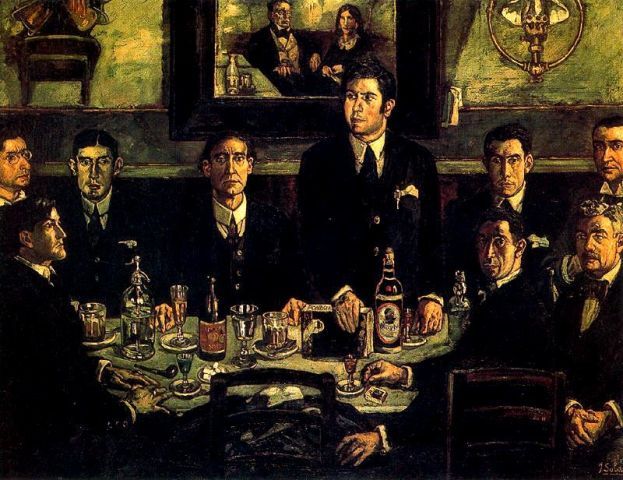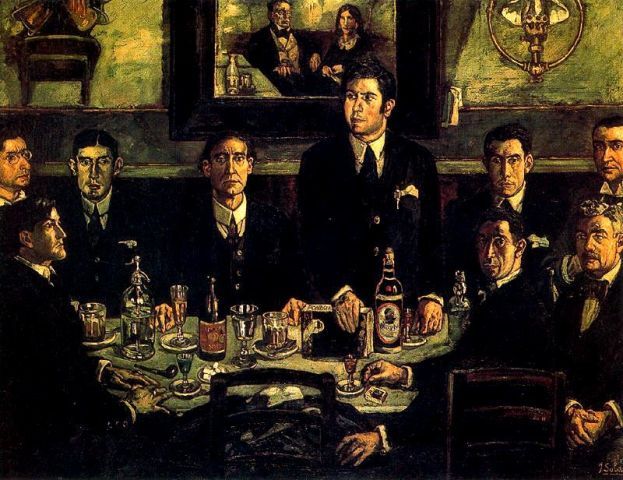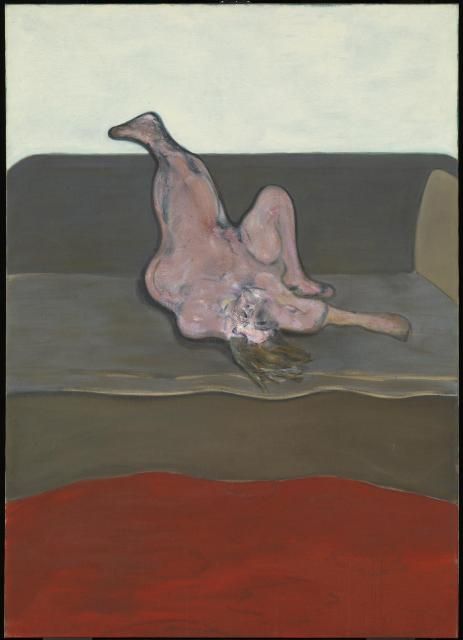 If you visit Reina Sofia museum, make sure that you don't miss José Solana's "The Gathering at the Café Del Pombo". It depicts a gathering of learned people at a Madrid café. There are even the works of some international artists such as Henry Moore works and Francis Bacon's "Reclining Figure."
source: gomadrid.com, image: uploads0.wikiart.org, image: tate.org.uk
6. The Three Towers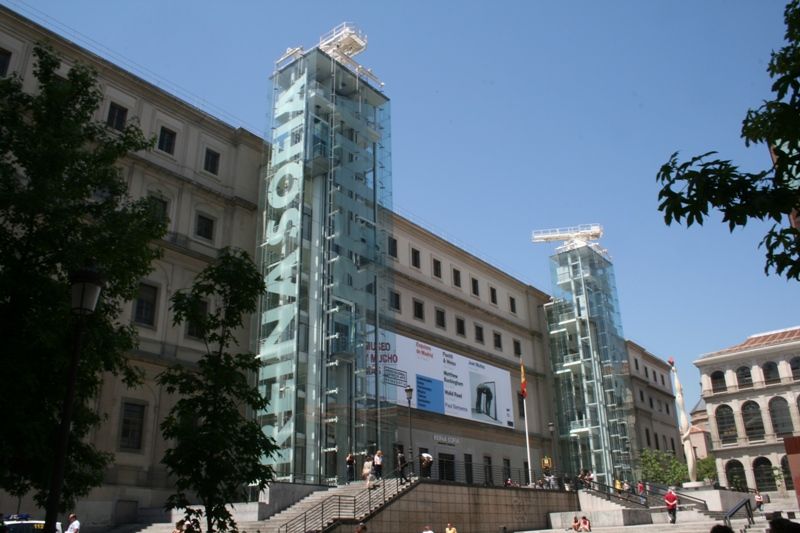 A lot of modifications were made in the structure of the museum from time to time. Some things were added and a few were deleted out of its structure. The talented architects José Luis Iñiguez de Onzoño and Antonio Vazquez de Castro designed the three steel and glass elevator towers. These are a special attraction when visiting the museum.
source: museoreinasofia.es, image: spain.aricaustermann.com
7. Enter For Free!
You can enter it free of cost. It's on Monday to Friday from 7 pm to 9 pm, Saturday from 2.30pm to 9 pm, or Sunday from 10 am to 2.30 pm when the admission to the museum is free.
source: hostelworld.com
8. Never Miss Face Of The Great Masturbator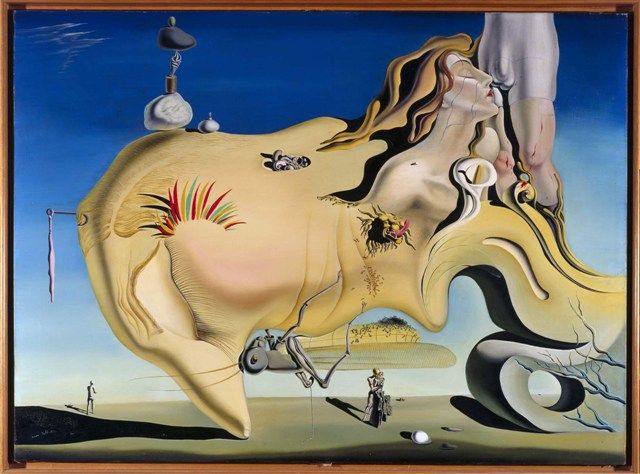 Visage du Grand Masturbateur is a name of the painting devoted to Salvador Dalí, which means Face of the great Masturbator.
source: museoreinasofia.es, image: museoreinasofia.es, image: baterbys.com
9. Go Down To Sculpture Garden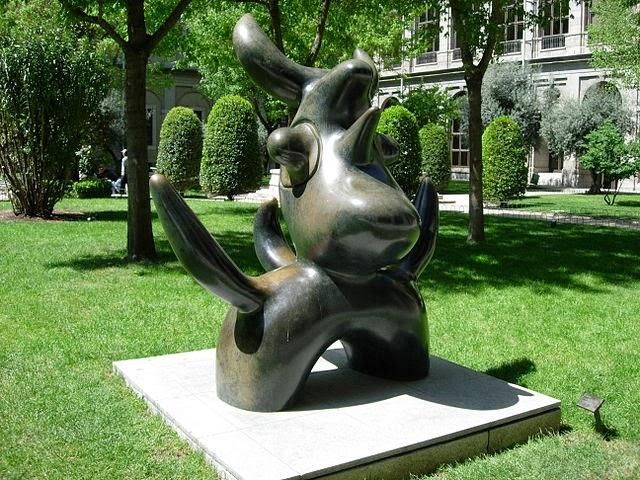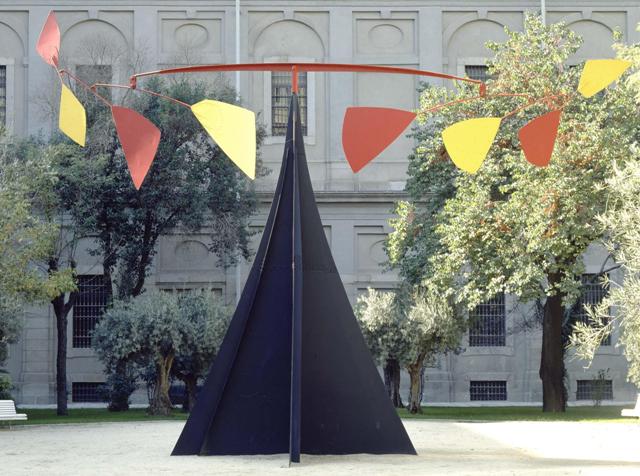 In the inner courtyard of the Sabatini building, you can have a look at three sculptures. One is Joan Miró's Moon Bird. Another is Alexander Calder's Carmen. The third one is by Eduardo Chillida, and is entitled Toki Egin, which, is Basque for "Make Room".
source: musmon.com, image: 1.bp.blogspot.com, image: museoreinasofia.es
10. Approximately 3.5 Million Visitors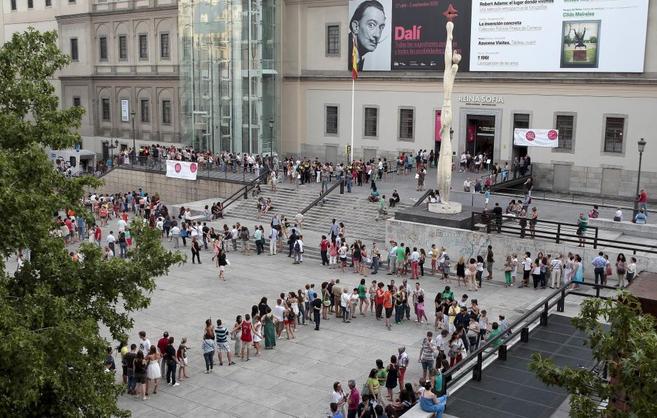 Each year Reina Sofia is visited by around 3.5 million visitors. These visitors make this museum one of the most visited museums in the world.
source: Wikipedia, image: exit-express.com