Roger Federer is truly a Swiss ace. This 6-foot 1-inch genius has the most impressive stats you'll ever find in an athlete. He constitutes a blend of tennis greats like Pete Sampras, Bjorn Borg, Jimmy Connors, John McEnroe, Boris Becker, and Arthur Ashe, and hence, is considered much better than the lot. Blossoming his tennis skills at the age of 8, he's well known for his techniques, natural ability, cool and composed temperament. Let us explore some interesting facts about this Tennis legend: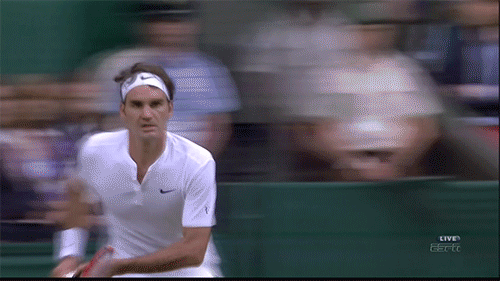 GIF: gifer.com
1. Raised Near The French-German Border!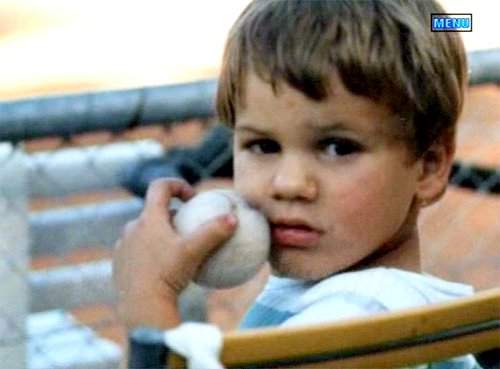 Roger Federer was born on 8 August 1981, in Basel, Switzerland. His father, Robert Federer, is Swiss, and his mother, Lynette Federer, is a South African. He has an older sister, Diana. He spent his childhood in nearby Birsfelden, Riehen, and then Munchenstein, close to the French and German borders.
Source: Wikipedia, Image: rogerfedererthechamp.blogspot.com

2. Sports Is In Blood
In his early years, he gained interest in sports. He was more inclined towards tennis but also played badminton, cricket, football, and basketball, which proved to be beneficial in improving his fitness, agility and hand-eye coordination.
Source: biography.com
3. Sports Over Academics
In order to establish a career in tennis, he compromised with his academics at the age of 16.
Source: ibtimes.com
4. Start With A Bang!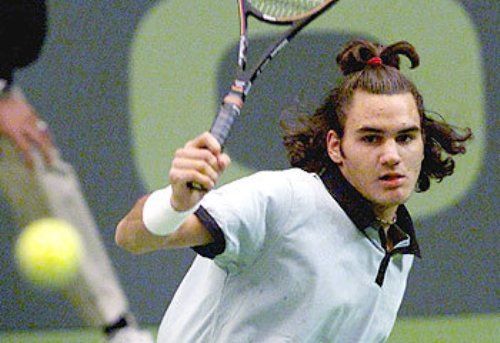 In 1998, he won the Junior Wimbledon, where he won both the boys' and singles final. Later that year, he lost the US Open Junior final to David Nalbandian. He won 4 ITF junior singles tournaments in his career.
Source: Wikipedia, Image: rogerfedererthechamp.blogspot.com

5. Lost His First Final!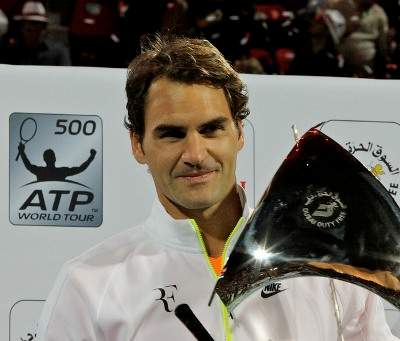 In 1999, he entered the top 100 rankings in tennis. He played his first final at the Marseille Open in 2000, which he lost to Marc Rosset. His first title came in 1999 on the Challenger tour; winning the doubles event in Spain, and in 2001, he won his first singles title in Milan Indoor tournament, against Julien Boutter.
Source: Wikipedia, Image: Flickr

6. And He Became A Sensation!
At the 2001 Wimbledon, he erupted as a sensation by knocking out the great Pete Sampras in the 4th round.
Source: biography.com, Image: Flickr

7. First Grand Slam Title
Two years after his Wimbledon debut, Federer became the first Swiss man to win a Grand Slam title at Wimbledon in 2003, against Mark Philippoussis.
Source: biography.com
8. His Golden Year
In 2006, Federer won 12 singles titles with an impressive match record of 92–5. Federer reached 16 of the 17 finals during this season.
Source: Wikipedia, Image: Flickr

9. Federer: A Vegan!
Until the age of 14, Federer was a vegan. But, later he found interest in non-veg food and now eats whatever fills his stomach.
Source: telegraph.co.uk
10. Father of Double Twins!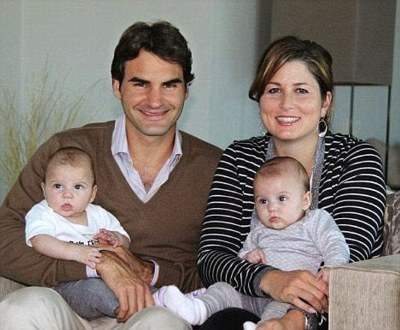 In 2009, Federer got married to Mirka Vavrinec, a former WTA player. He's a proud father of 2 twin girls, Myla Rose and Charlene; and of 2 twin boys Leo and Lennart.
Source: tennisworldusa.org, Image: dailymail.co.uk

11. A Benevolent Person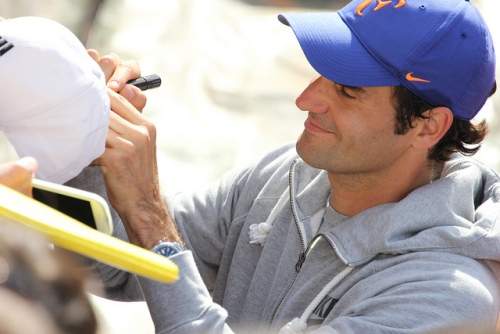 Being a benevolent and graceful personality, he established 'Roger Federer Foundation' in 2003, which provides relief operations such as food, shelter and other basic necessities. He is also a brand ambassador for UNICEF.
Source: lifegate.com, Image: Flickr

12. Richie Rich
With the earning around $78 million (as in 2018), he is counted amongst the richest sports personalities ever. He possesses luxurious houses and villas in Dubai, Swiss village of Valbella, and in Wollerau, south of Zurich.
Source: forbes.com
13. Anti-Feminist!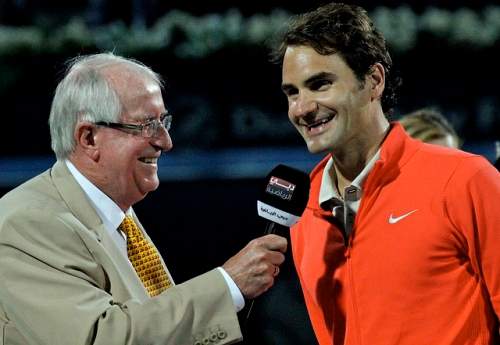 According to him, male tennis players invest more time in the field, and the more one does, the more one should earn.
Source: tennis.com, Image: Flickr

14. No Doubt, He Is The Legend!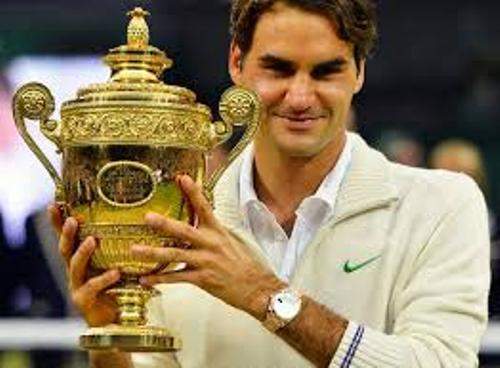 With 20 Grand Slam titles, he's certainly one of the best players that tennis has ever produced.
Source: atpworldtour.com, Image: Wikipedia

15. Tennis Idols
Boris Becker and Stefan Edberg have always been his Tennis role models.
Source: mid-day.com
16. Roger And Juliette
After winning his first Wimbledon title in 2003, a cow was gifted to him, named 'Juliette.'
Source: mid-day.com, Image: tennis.com

17. Roger Federer Postal Stamp

In 2007, Roger Federer became the first living Swiss person to be featured on a Swiss stamp. The postage picture features Roger holding the Wimbledon trophy.
Source: rogerfederer.com, Image: rediff.com

18. Roger Federer Allee!
You know that you have made it big when you have a street named after you, and there is a street in Halle, where the Gerry Weber tournament is held, called Roger Federer Allee.
Source: rogerfederer.com, Image: livetennisguide.com

19. Never Retired
Roger Federer has never retired from a match.
Source: usatoday.com
20. The Only Individual To Have Won…..
Well, here's another feat by this tennis legend; by winning the BBC Overseas Sports Personality of the Year award four times, he is the only individual to do so.
Source: bbc.com